After several active days in the Eastern Pacific, it is much quieter now as both tropical systems, Felicia and Guillermo have weakened.
Felicia Latest Information
Hurricane Felicia became a major hurricane last Friday, surpassing the minimum wind criteria of 111 miles per hour in order to be deemed a category 3 storm.  Felicia was downgraded to tropical storm status on Monday, and is now a remnant low pressure center.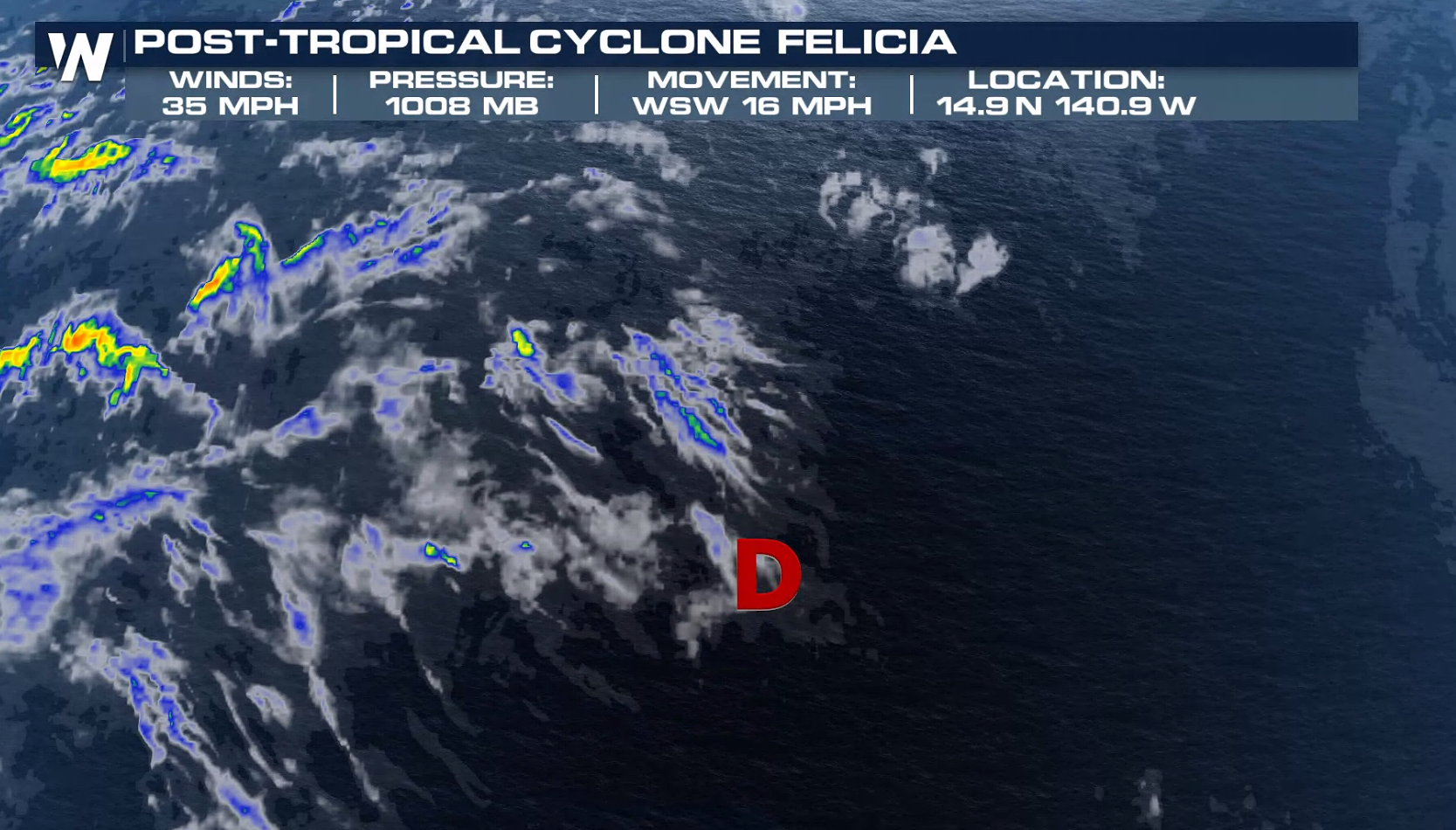 At its peak, Felicia had winds up to 145 mph making it the strongest hurricane of the 2021 Atlantic & Eastern Pacific season. Here are the rankings of the three hurricanes we've seen, based on their maximum winds.
Felicia: 145 mph
Enrique: 90 mph
Elsa: 75 mph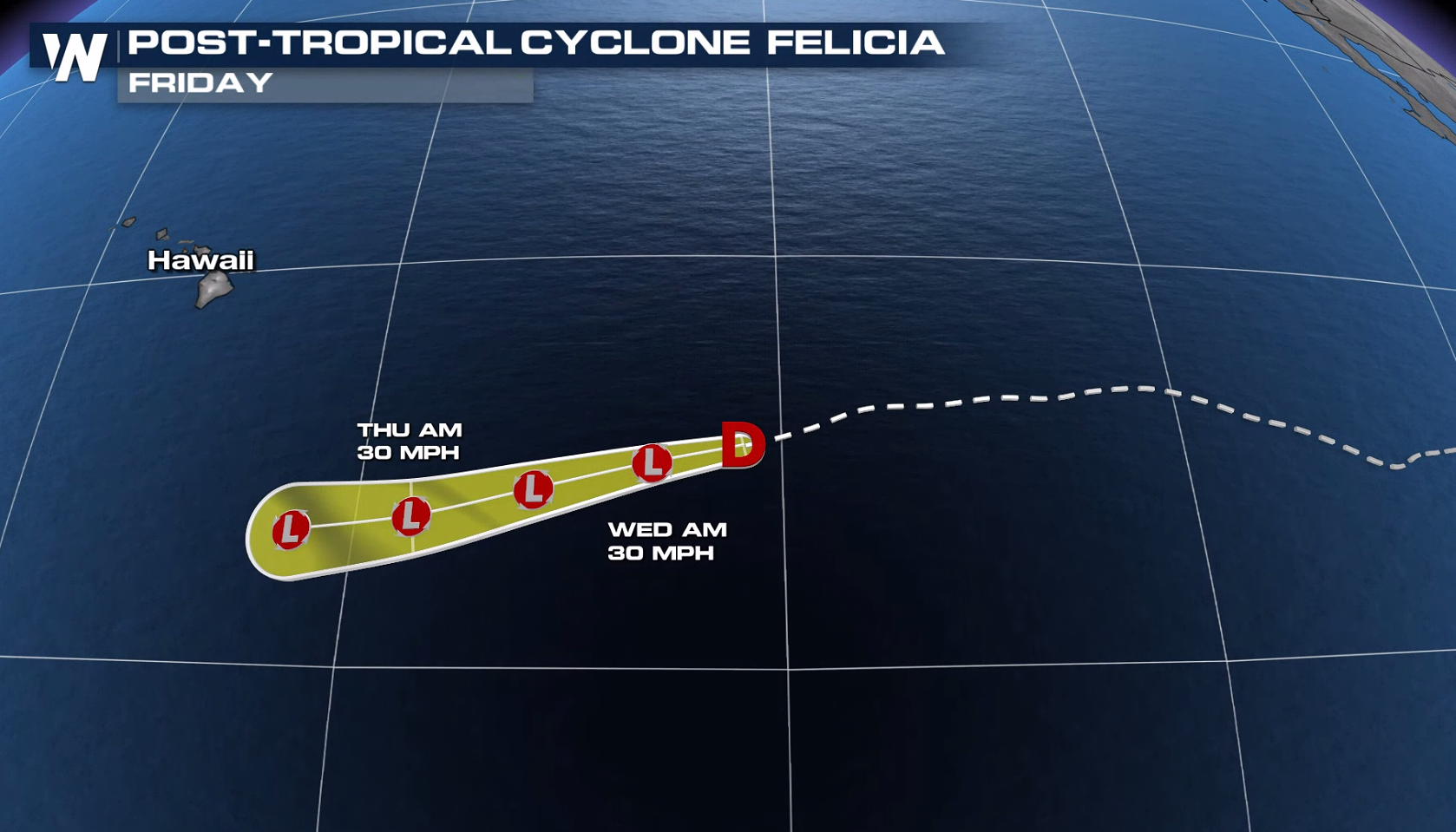 The storm will continue to trek to the west over the open waters of the Eastern Pacific Ocean and approach the waters of the Central Pacific Ocean by the end of the week. The remnant storm is forecast to stay well southeast of Hawaii.
Guillermo
Guillermo strengthened to a tropical storm earlier this week, but it has also weakened and now it's a post tropical cyclone.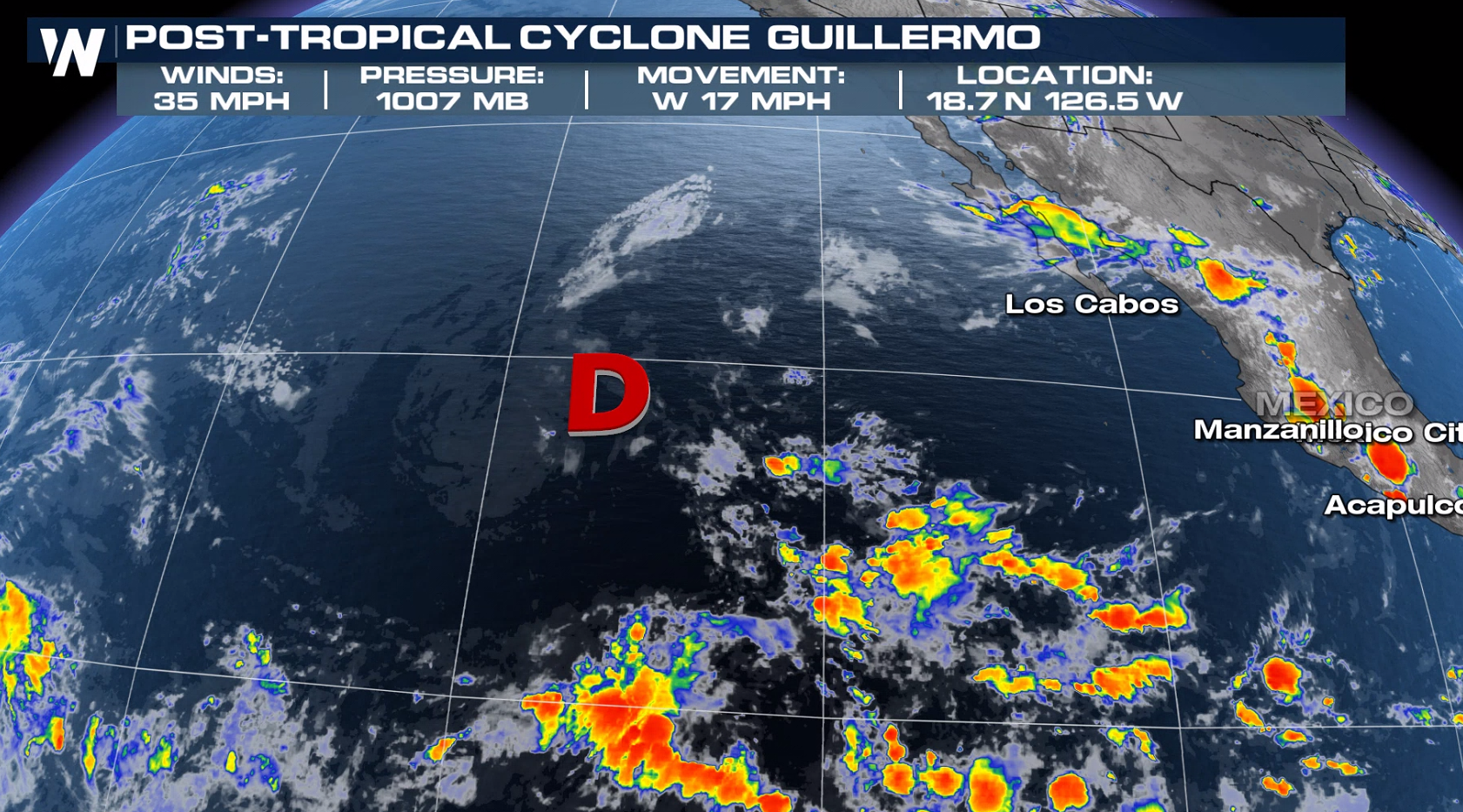 The leftovers of Guillermo are expected to continue to churn west in the wake of Felicia and are not expected to threaten land.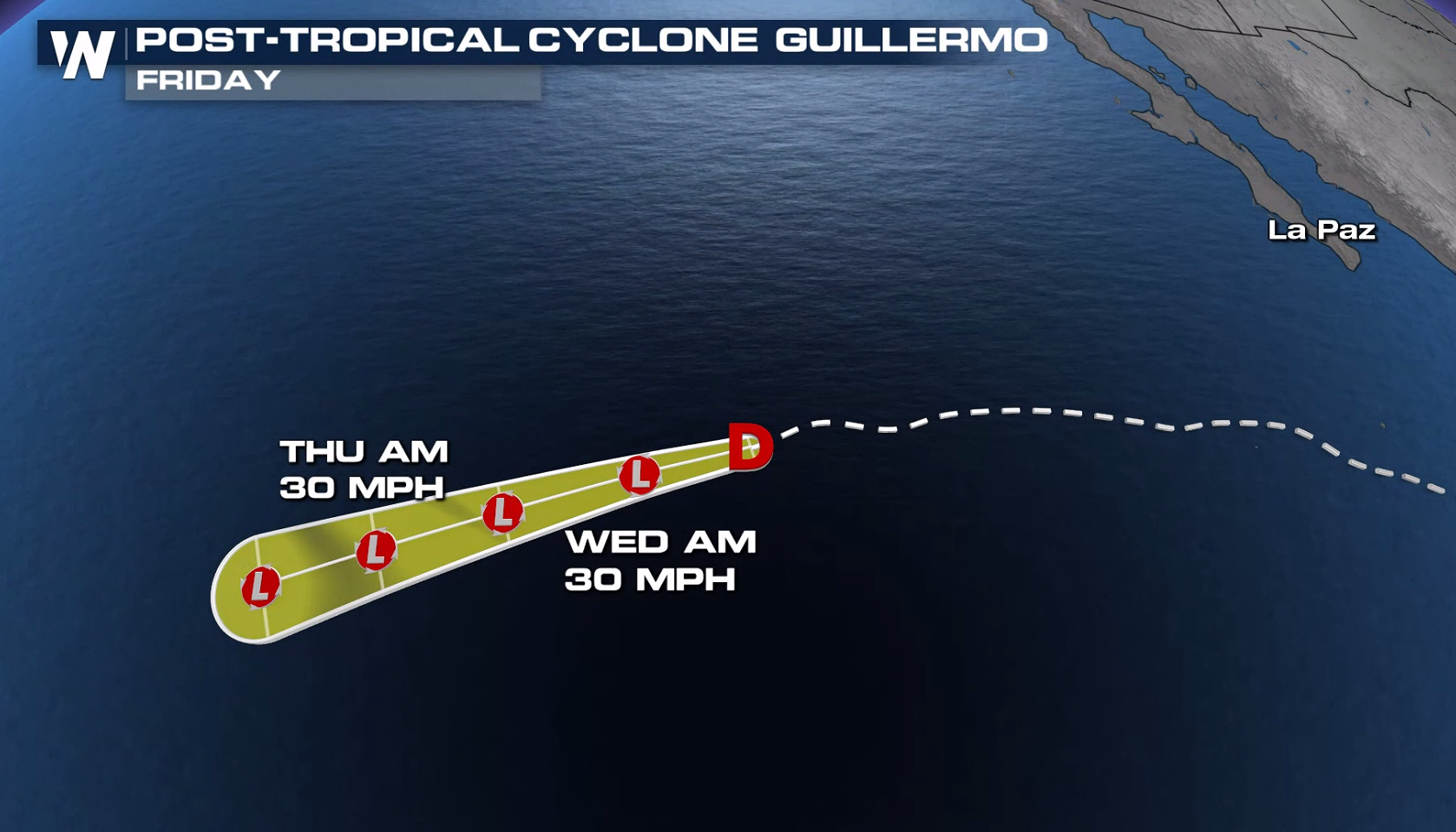 After the naming of Guillermo, there have now been seven named storms in the Eastern Pacific Ocean this hurricane season.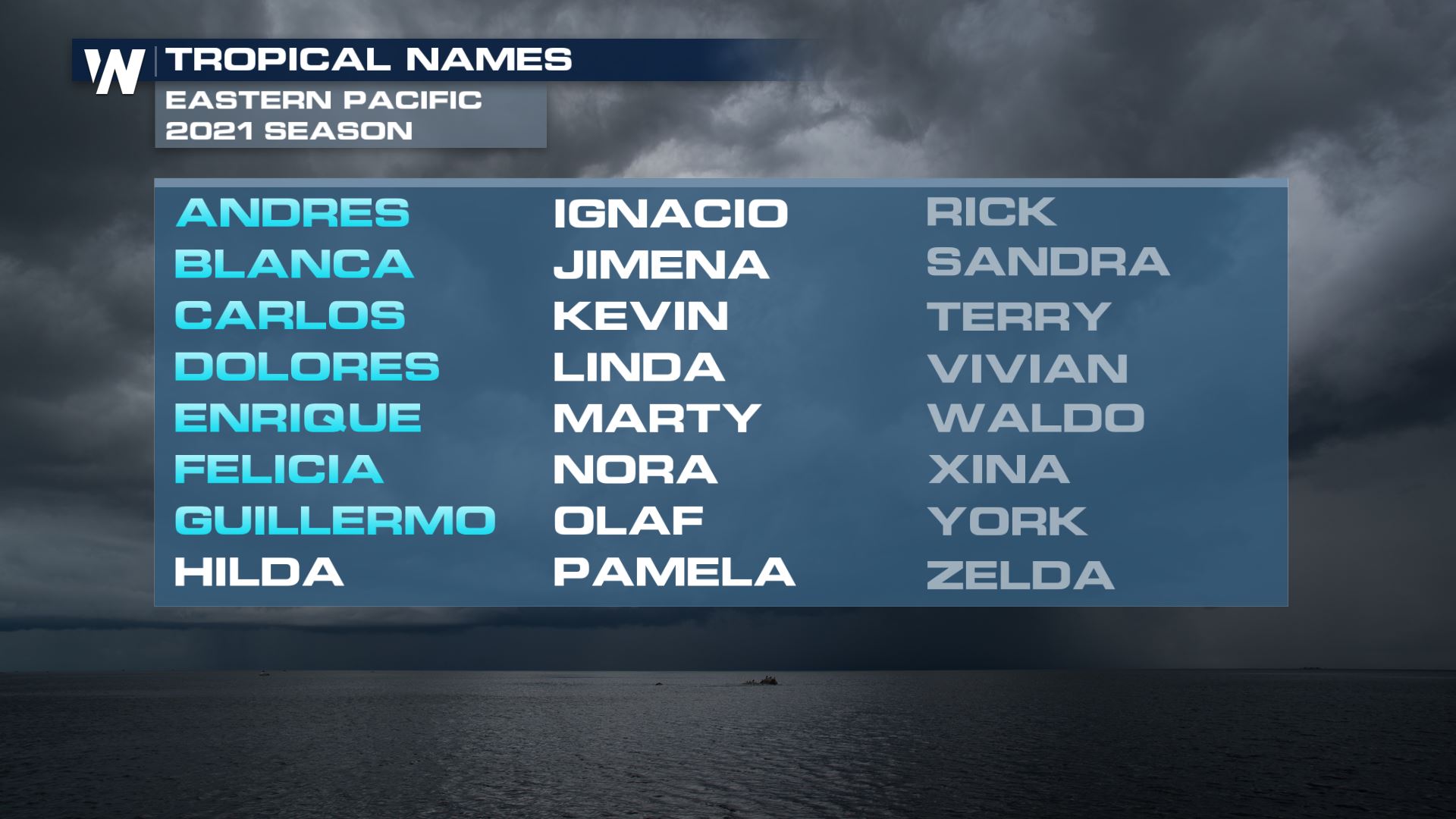 Long Range Tropical Outlook
Tropical development is not expected over the next 5 days in the Eastern Pacific. The long range tropical outlook has moderate confidence for tropical development off the west coast of Mexico near the end of July into the beginning of August.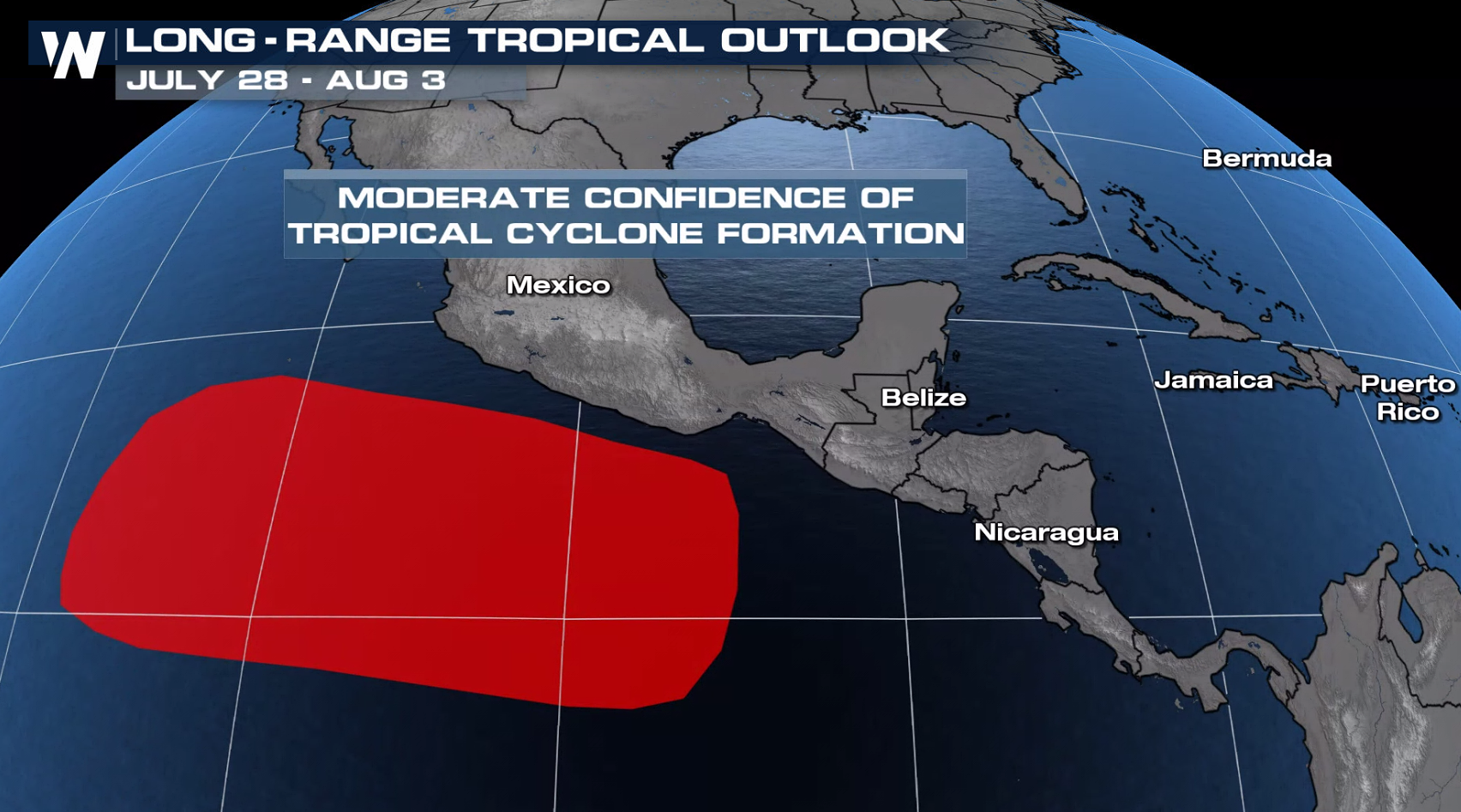 Stay with WeatherNation for the latest on the tropics and the rest of today's top weather headlines. We're streaming 24/7!