Weather conditions are coming together for the parts of the Southwest and the southern and central Plains for a major fire weather threat.  All the ingredients will be there today...drought conditions, gusty winds and very low humidity.
Fire Weather Alerts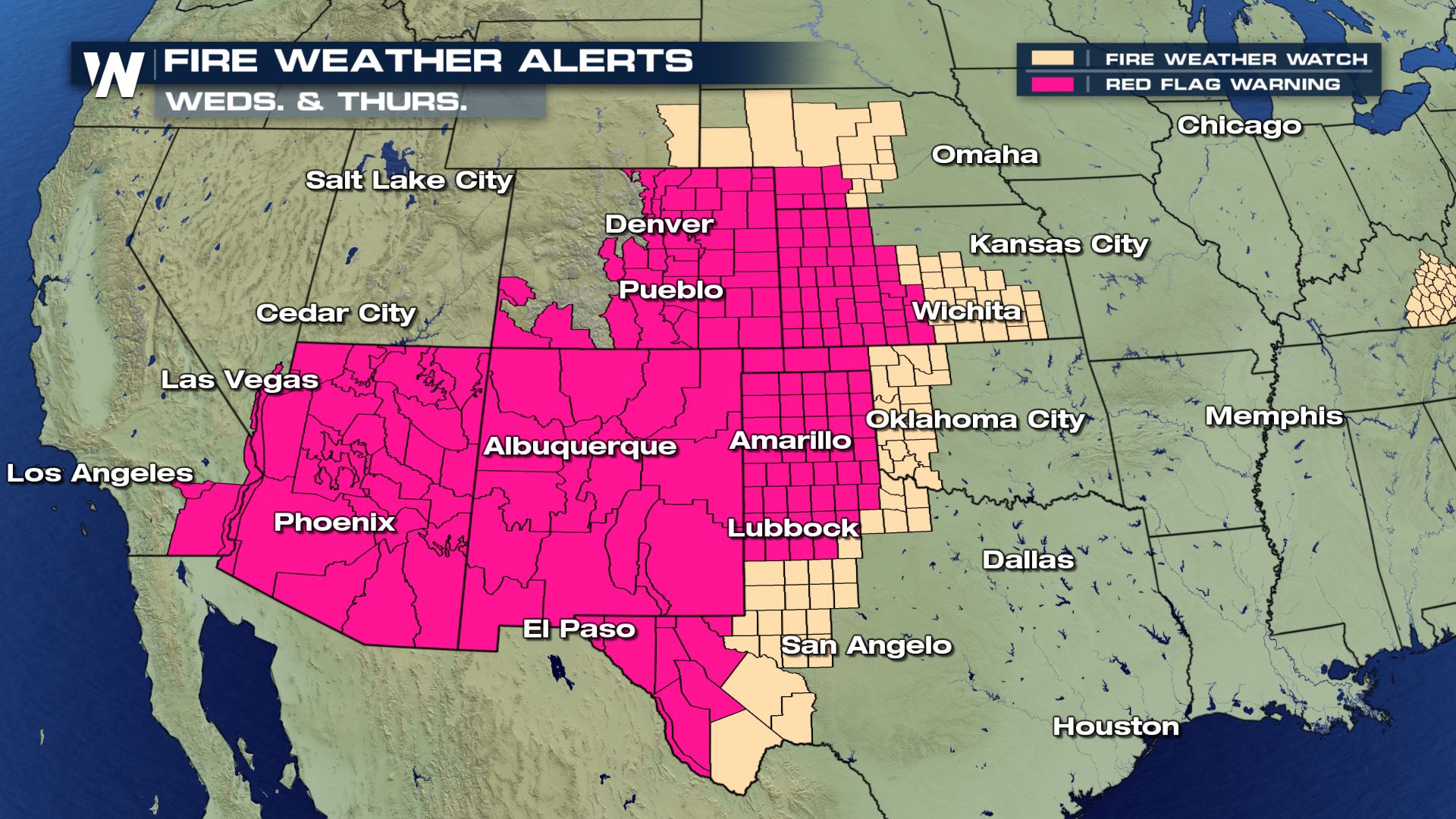 Red Flag Warnings have been issued for Arizona and New Mexico...as well as parts of Colorado, Texas, Kansas and Nebraska. 
A red flag warning is a forecast warning issued by the National Weather Service to inform area firefighting and land management agencies that conditions are ideal for wildland fire combustion, and rapid spread.  Here are the conditions needed to have a red flag warning.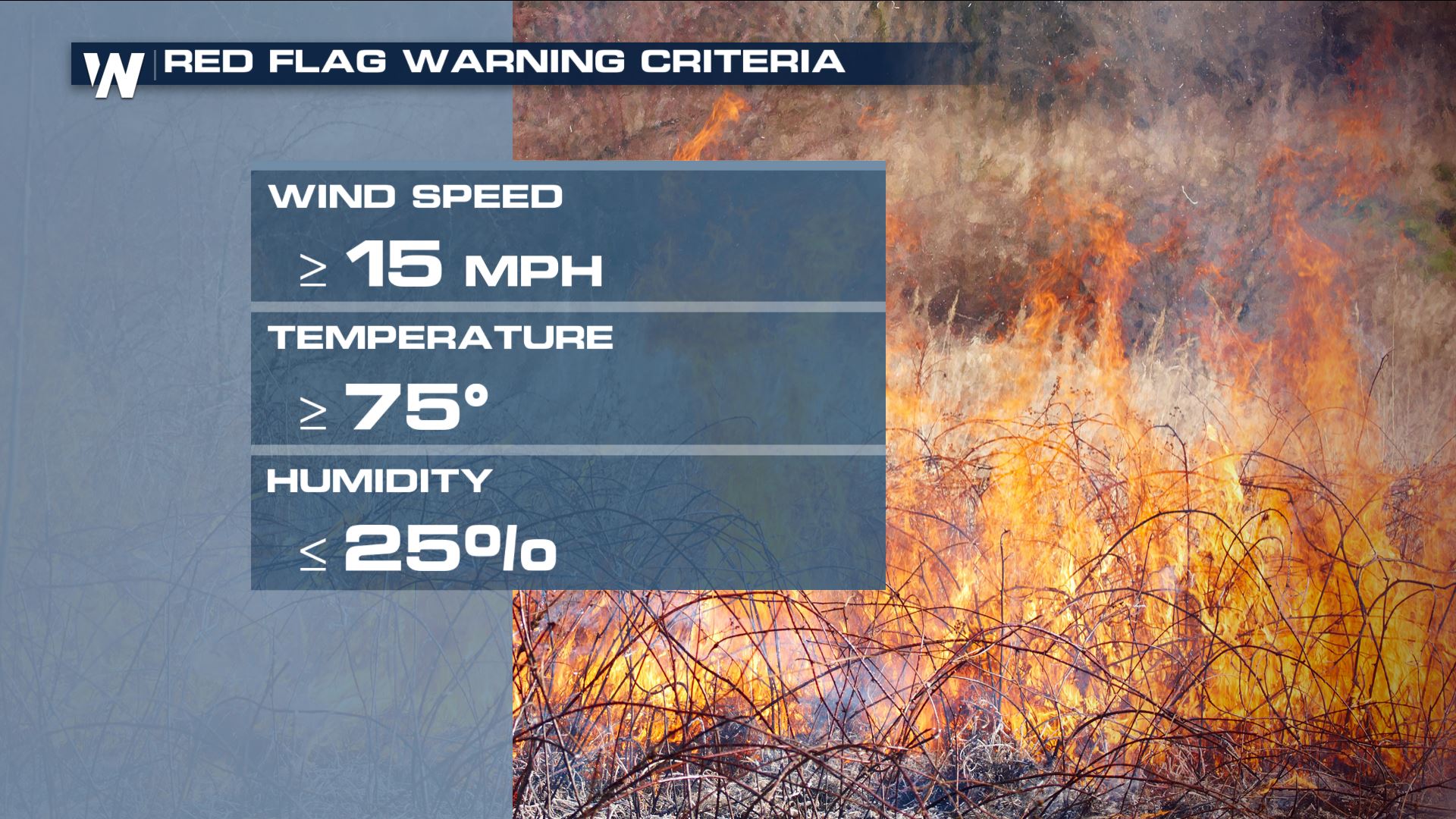 Strong winds, warm temperatures and low humidity are all needed to meet the criteria for a red flag warning.
Temperature Forecast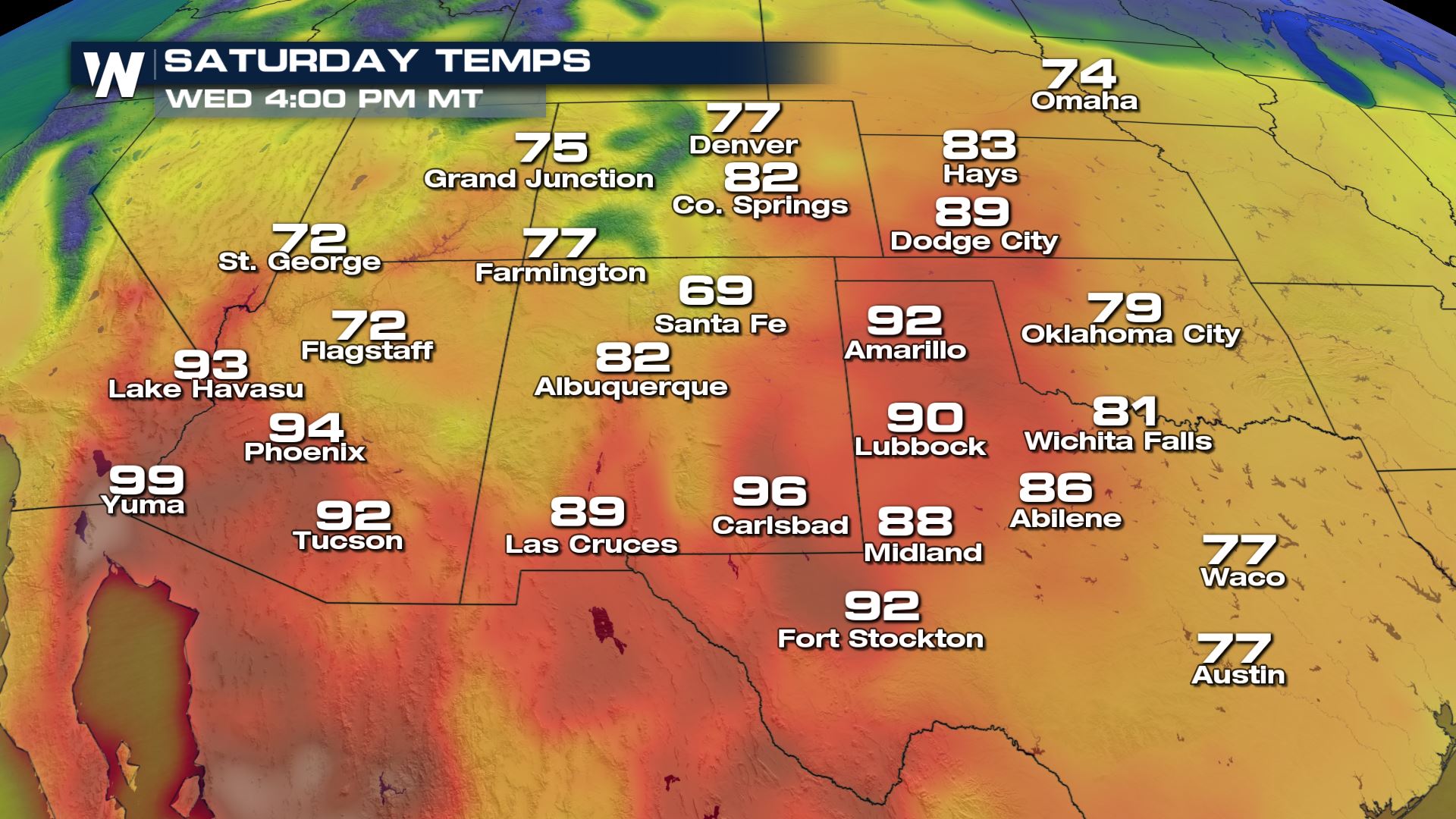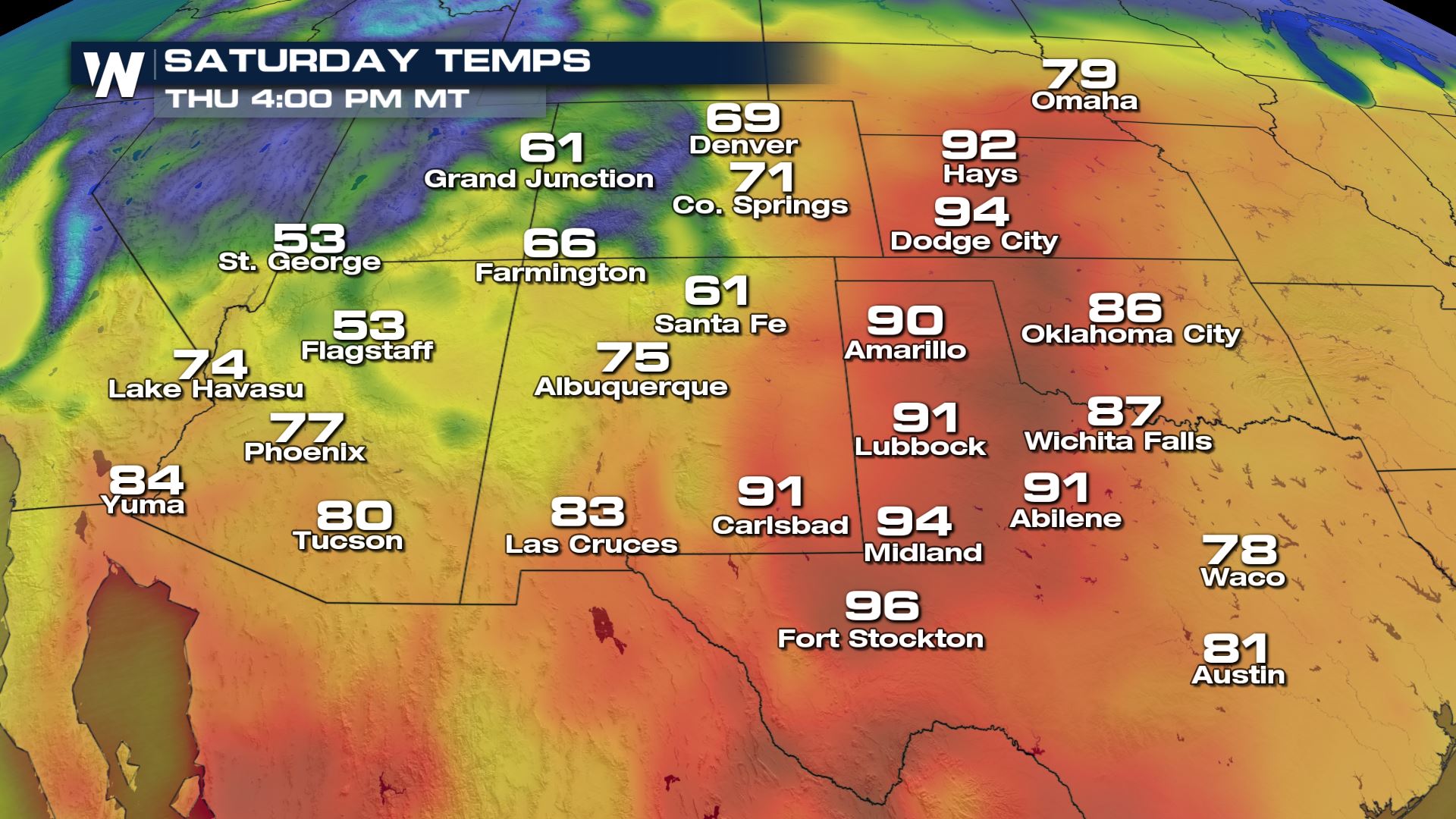 Take a look at all the heat that will be building over the region today and tomorrow.  Highs should be well into the 90s for parts of Texas, Oklahoma and Kansas.
Wind Forecast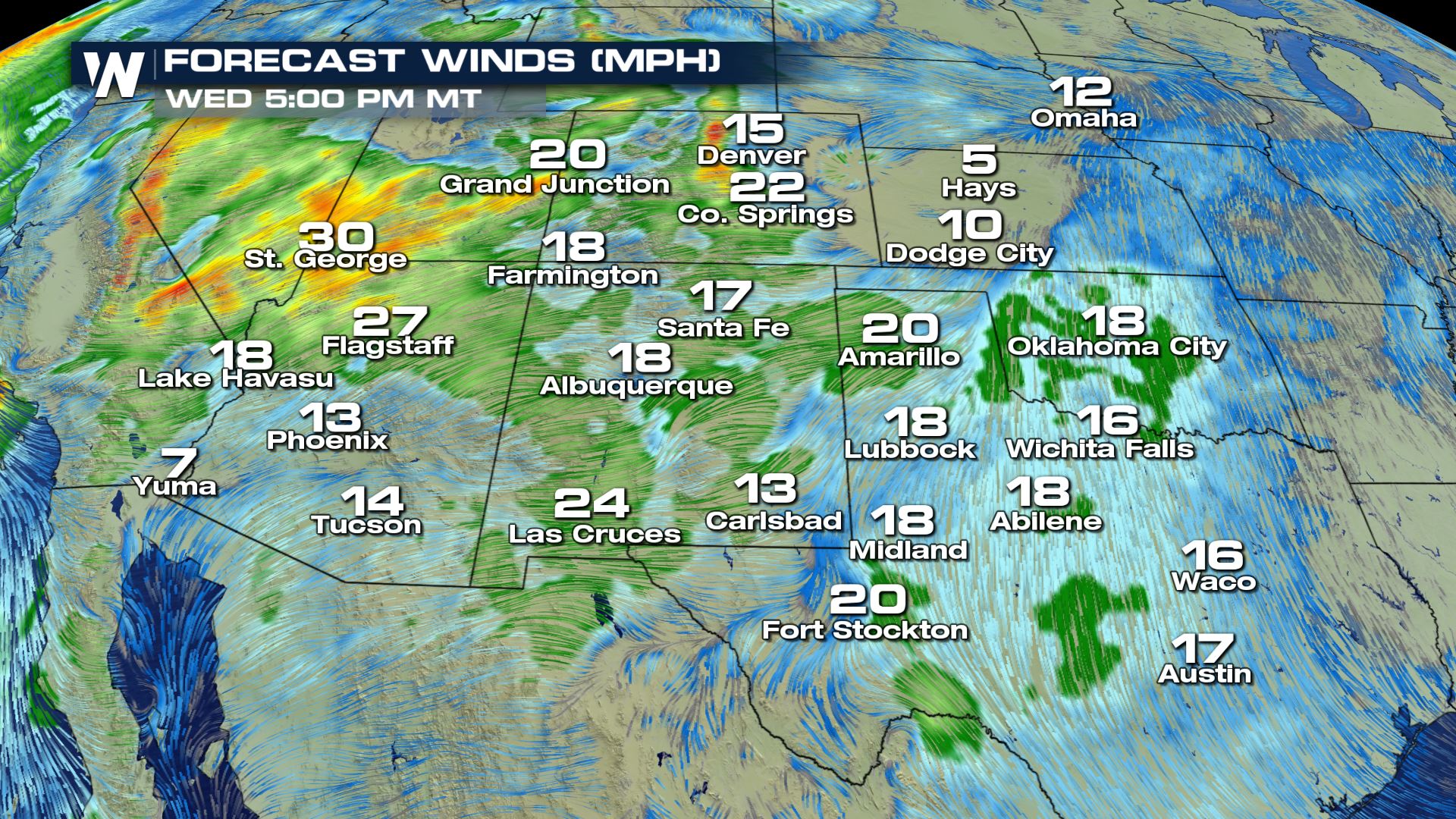 Wind speeds will be increasing for both Wednesday and Thursday.  It looks like Thursday's winds will be even stronger with consistent wind speeds of 25 - 35 mph for the entire region.  These strong winds will help any fire that starts to spread rapidly and make containment very difficult.
Drought Monitor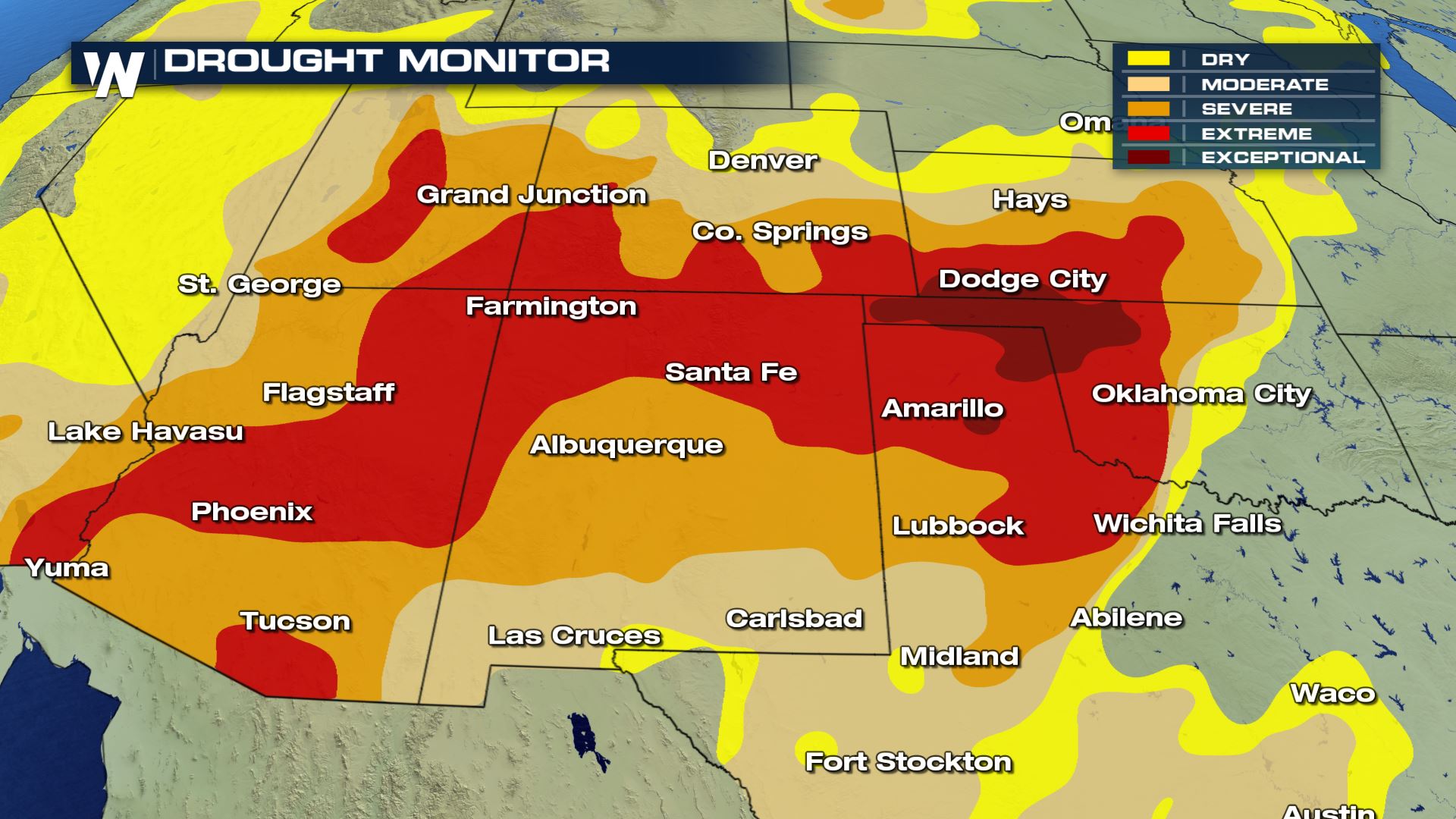 We are seeing extreme and critical drought conditions over the same areas that are under a red flag warning.  Moisture is desperately needed in these areas, but it doesn't look like there are any rain chances in the short-term forecast. If you live in these areas under the warning please us caution with any outdoor flames and sparks.  Also, avoid any outdoor burning.
Meteorologist Patrick Crawford