A wildfire near Interstate 70 in Kansas led to evacuation orders Friday afternoon. The Topeka, Kansas Emergency Management Agency issued a mandatory evacuation for areas between Vera Road to West Union Road from I-70 to the Kansas River.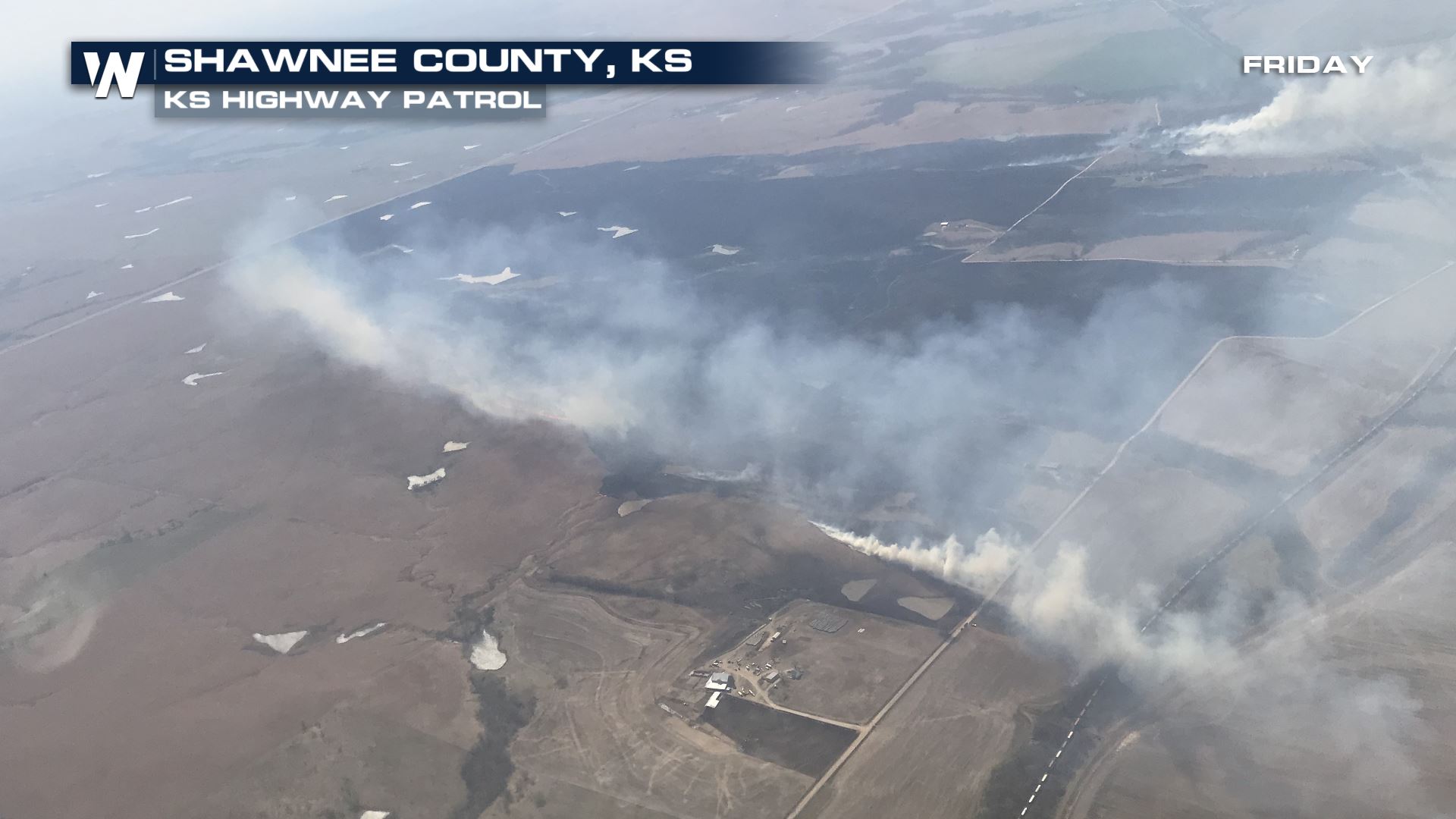 A large wildfire flared up Friday in Shawnee County, KS and spread quickly due to strong southerly winds. Throughout Friday afternoon, Topeka observed sustained winds between 25-35 miles per hour from the south. The wildfire burned just north of Interstate 70 west of Topeka, KS and it could be seen by the nearby Topeka radar.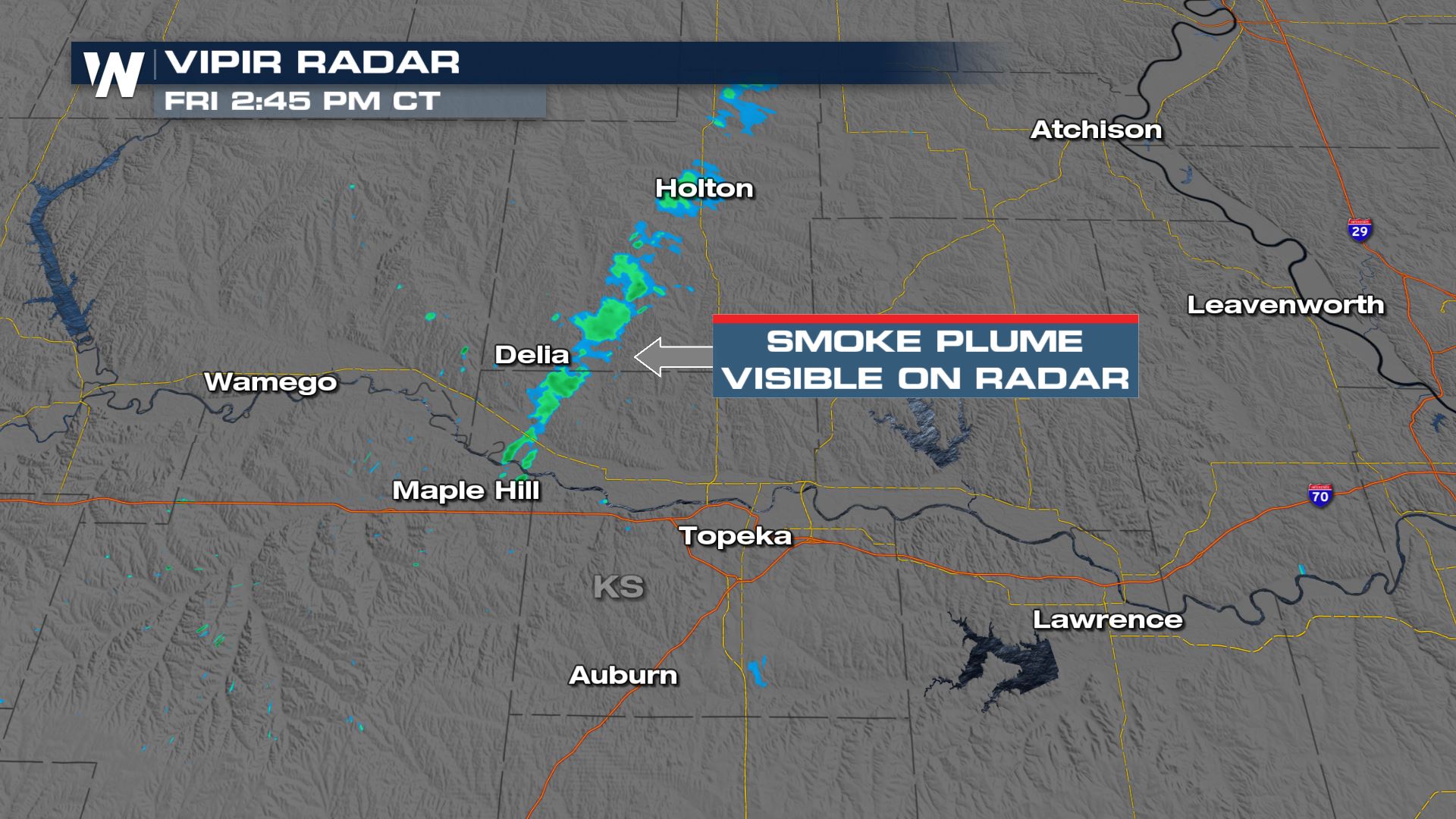 Later on Friday, Maple Hill was "all clear" per the Wabaunsee Emergency Management Agency. This region was under a Red Flag Warning until 8 p.m. CT Friday. Dry conditions, with low relative humidity levels and a gusty wind, provided a high danger Friday. A high fire danger may exist this weekend too. Stay up-to-date with the latest weather forecast and any fire alerts for your area. If fire alerts are issued, avoid sparking a fire because it may spread very quickly under these weather conditions!