The storms that are expected to roll across the Southeast this weekend will certainly bring the threat of damaging winds, hail, and even tornadoes. Something else to keep an eye on is the heavy rain associated with these storms.
Related Article: Moderate Severe Risk Returns This Weekend
As an area of low pressure develops Sunday, it will form pockets of heavy rain. The rain will move east throughout Sunday night and into early Monday morning. Commonly referred to as training thunderstorms, the weather setup Sunday supports heavy thunderstorms over the same area, in a repeated fashion. These heavy rain rates within the thunderstorms can easily cause flooding and flash flooding.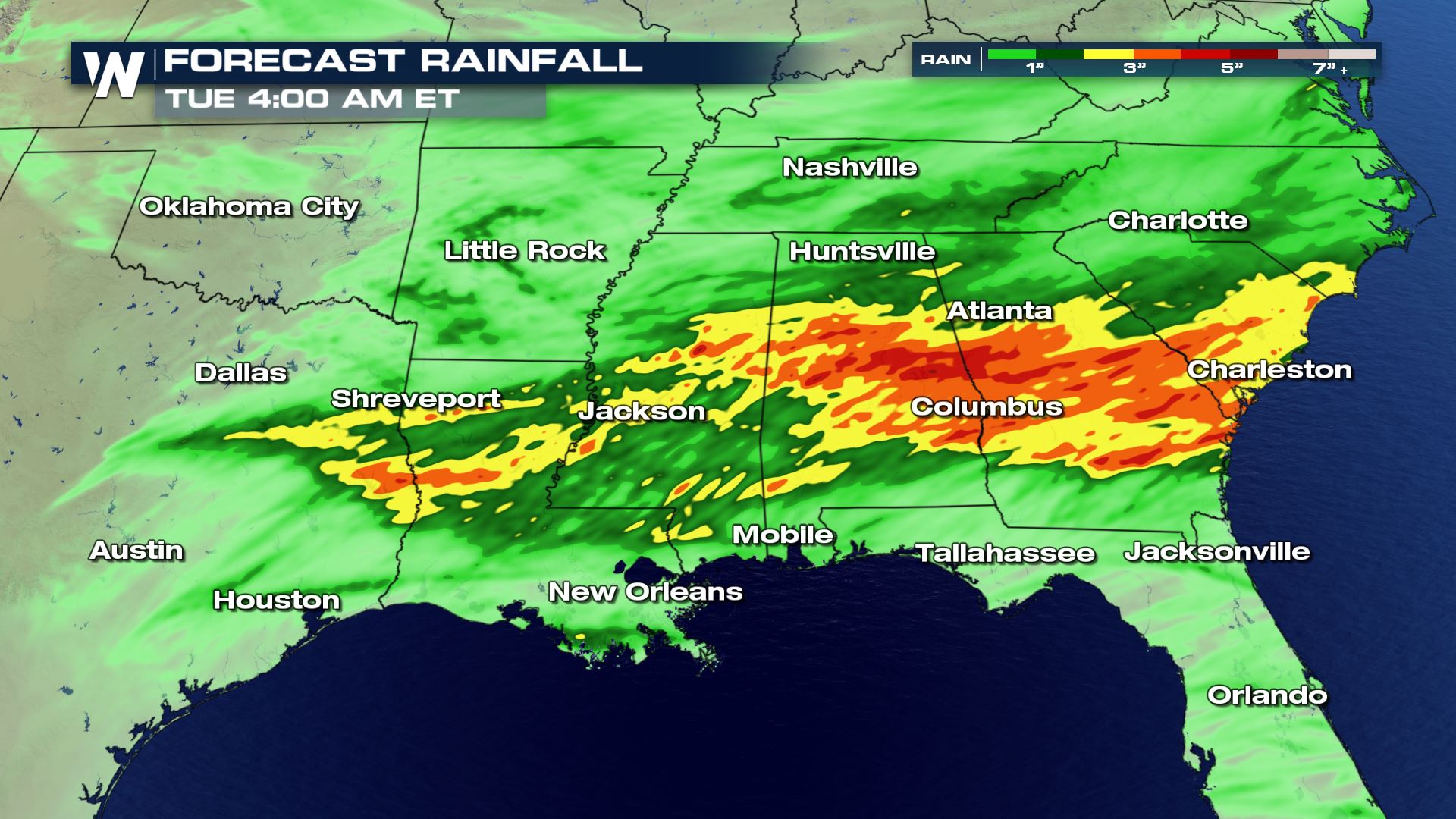 Forecast rainfall through Monday, April 20th where areas of yellow, orange, and red show a few inches of rainfall or more. States that will have a higher likelihood of flooding will be Alabama, Georgia, Louisiana, Mississippi, and South Carolina. Several inches of rain may fall by the time this is all said and done. Some of these spots have already had a very wet start to the year, which may make floods happen more easily.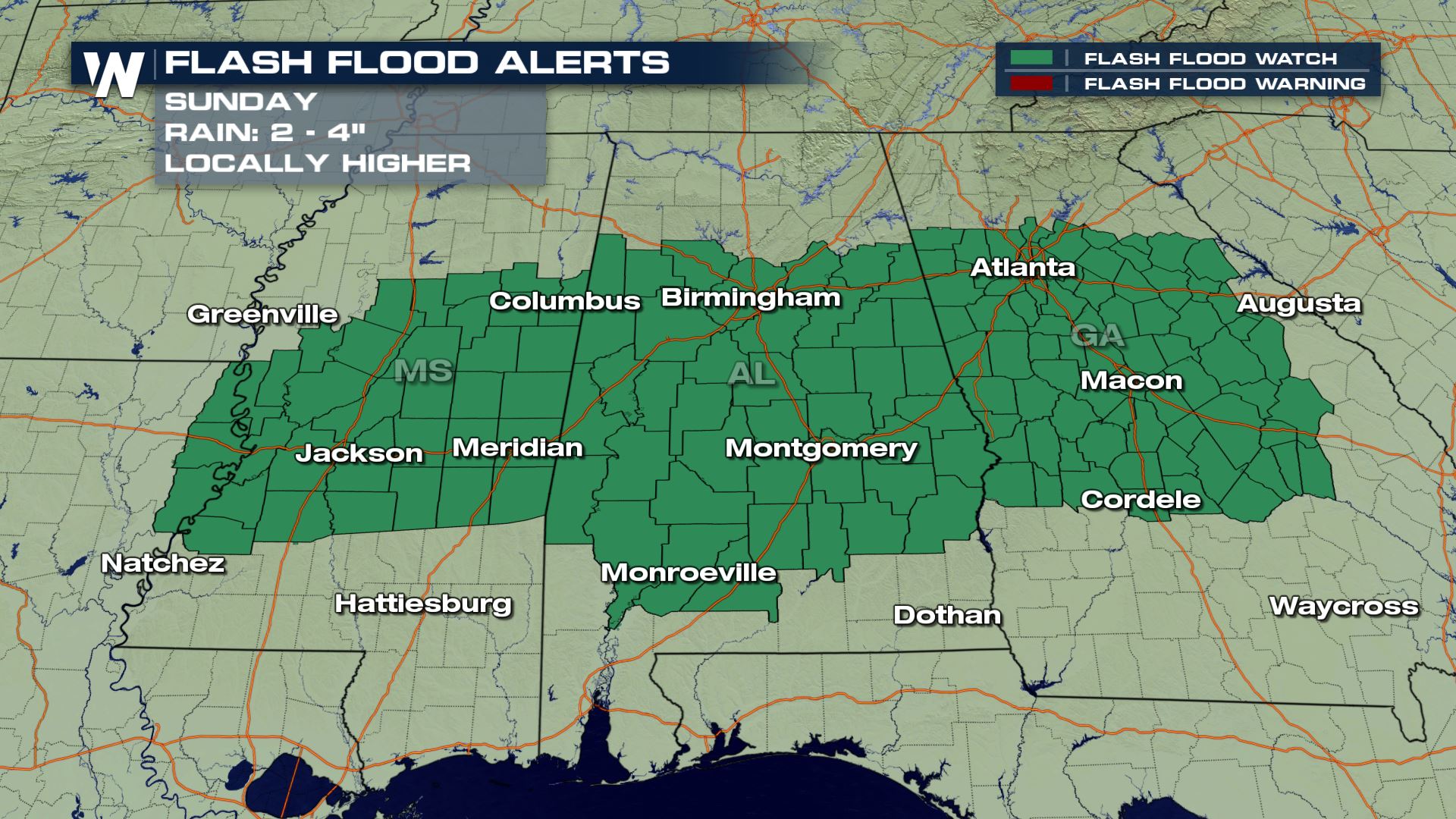 Dark green represents a flash flood watch for these select counties. *Note* This will likely be adjusted as the rain begins and ends. Check your local National Weather Service office for the latest regarding current flood alerts. Here's what you can do to stay safe. Pay attention to any flood watches that are issued for your location. These flood watches will give you a heads up that high water will be possible during the next several hours. Listen for flood warnings too, especially flash flood warnings. Those alerts are issued for quickly-rising water which may make travel impossible in select areas.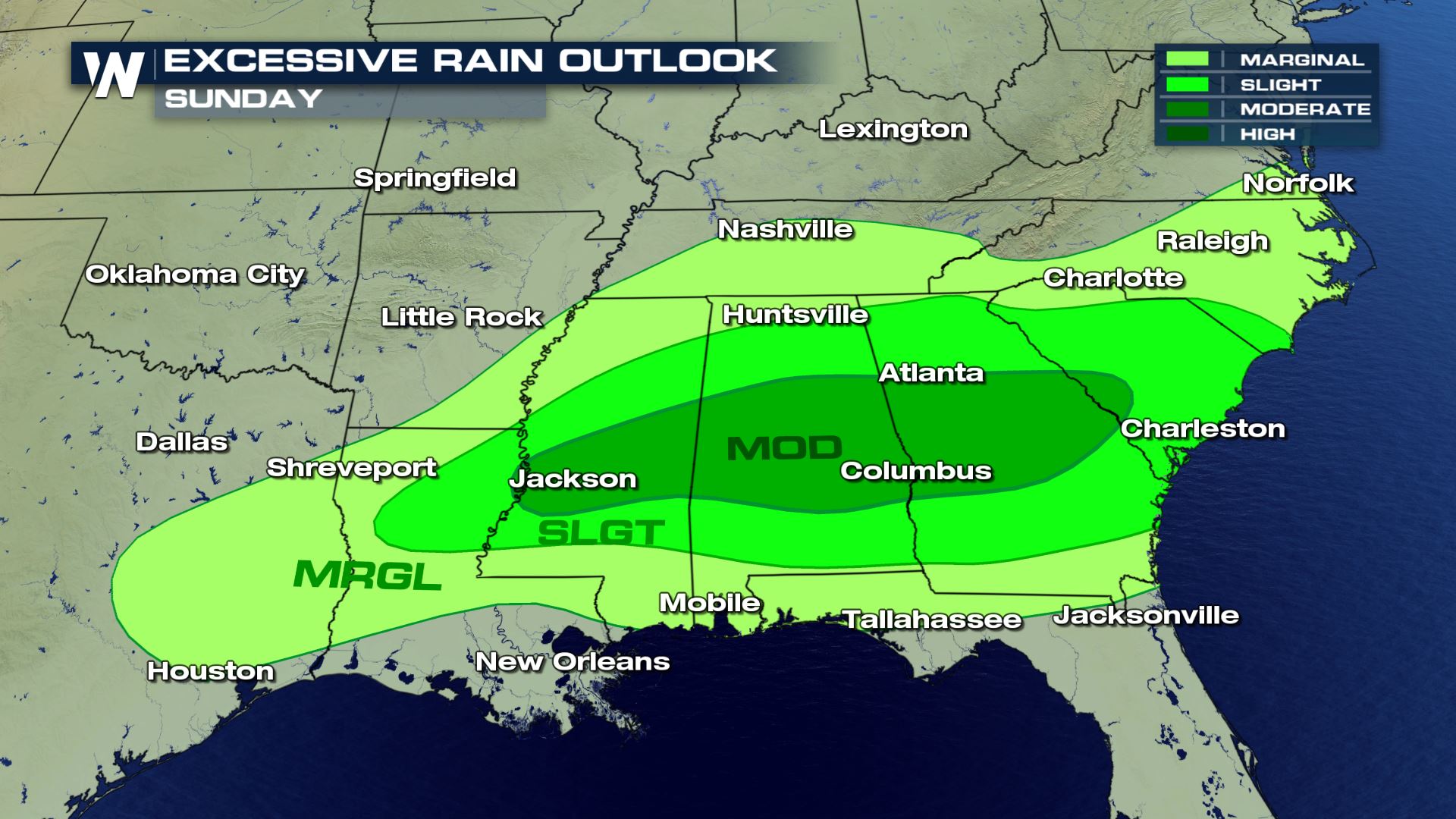 This image shows the likelihood of flooding on Sunday, April 19th. Areas in the shade that say 'SLGT' and 'MOD' have a higher likelihood of experiencing flooding. If you have to travel to a designated safe place or shelter, know how long it will take you to get there because this rain will make surfaces slick and possibly shut down some roads. Continue to stay with us here at WeatherNation as we cover this story as part of our top weather stories.