North Dakota Governor Doug Burgum declared a flood emergency this week in anticipation of 'significant floods' due to snowmelt.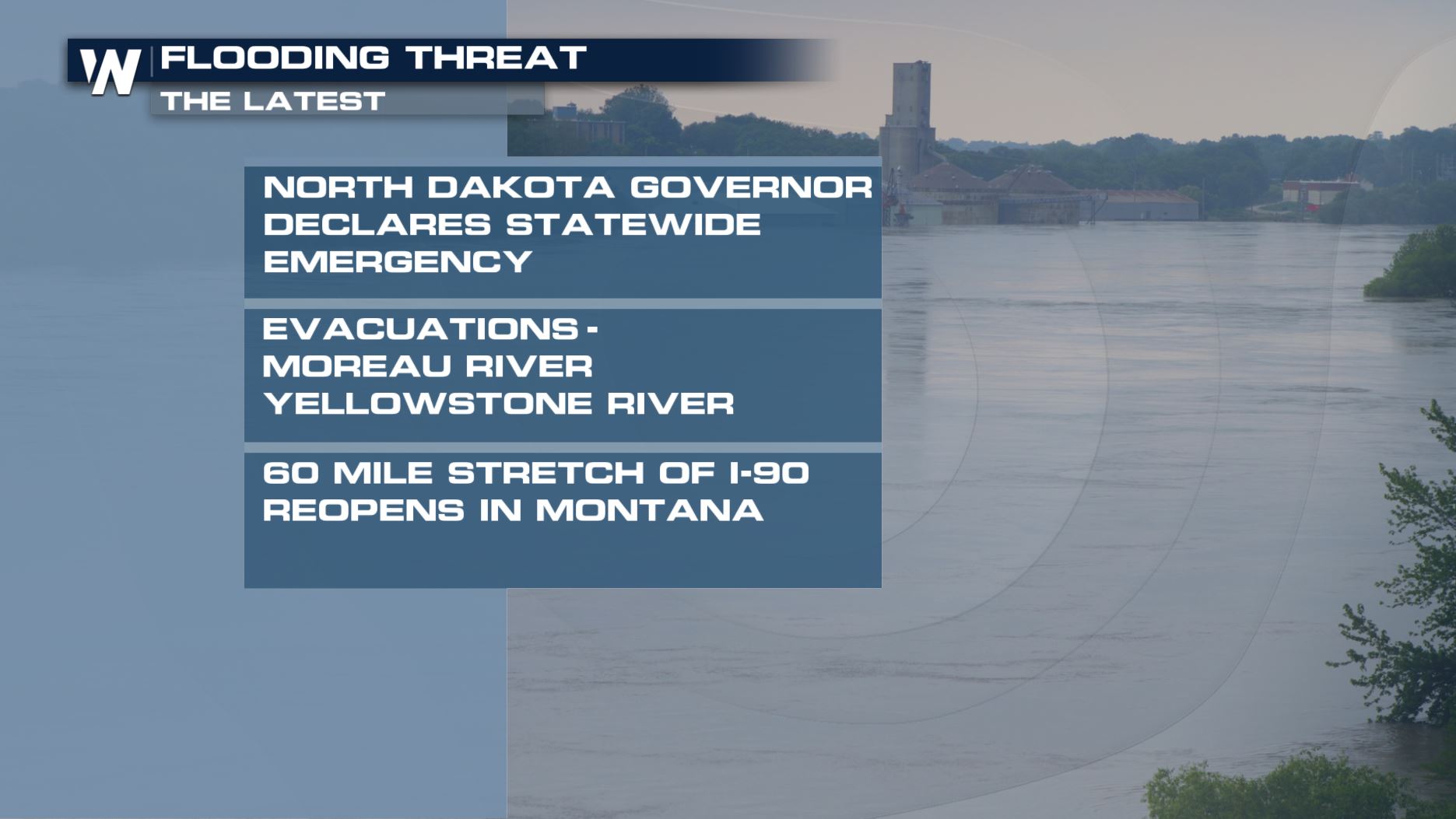 A flood emergency means that the local government can make sure equipment and personnel can be ready to act whenever necessary when responding to flooding. Evacuations have already occurred in parts of the state. At least 50 homes and 110 people have been displaced due to floodwaters, according to the North Dakota Governor's Office. So far, the hardest hit areas and places to watch include (but aren't limited to) the James River Basin, Devils Lake Basin, Red River Basin and the Yellowstone River Basin.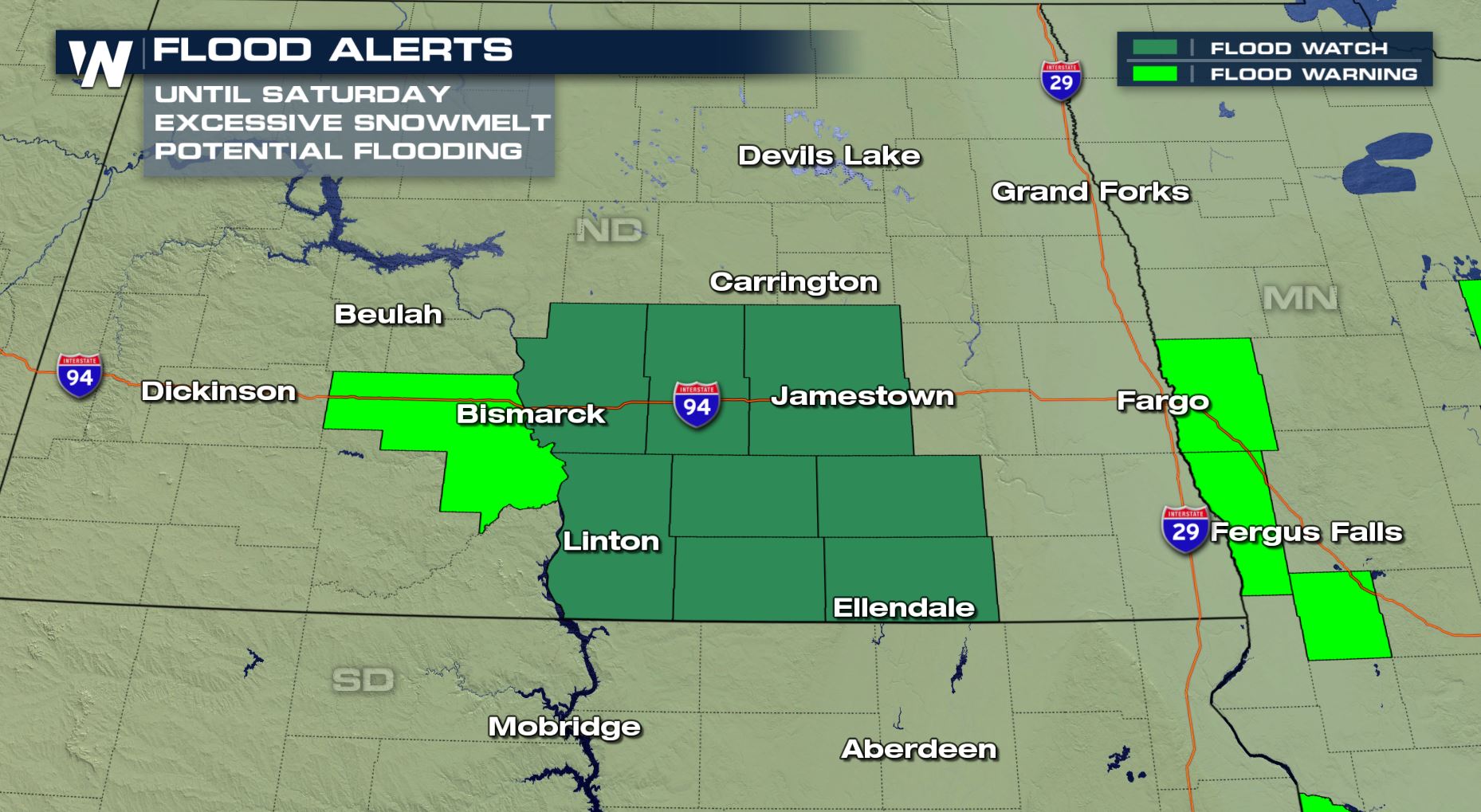 Read the full press release about the flood emergency here.
Excessive snowmelt is expected to continue across North Dakota through the weekend which will keep river levels rising. Down to the south, heavy rain across Missouri is making the local, smaller rivers to rise quickly. Take the Grand River in Missouri for instance: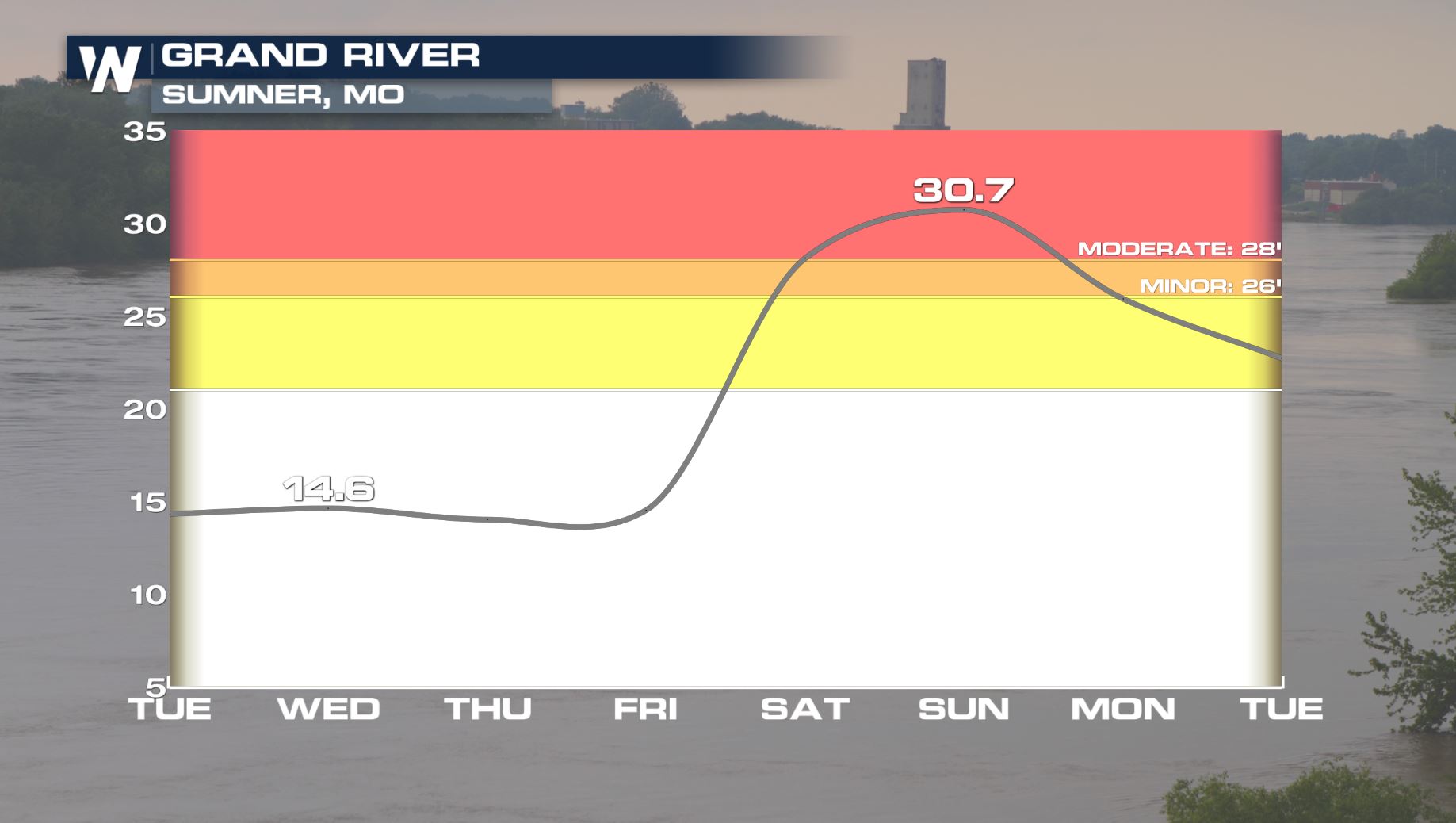 Related Story: Flood Impacts Continue Across The Country
What has led to the excessive flooding so far this month?
Heavy autumn rains, followed by deep snowpack throughout winter
A deep frost depth
Heavy rainfall in mid-March
Warm temperatures quickly melting the deep snow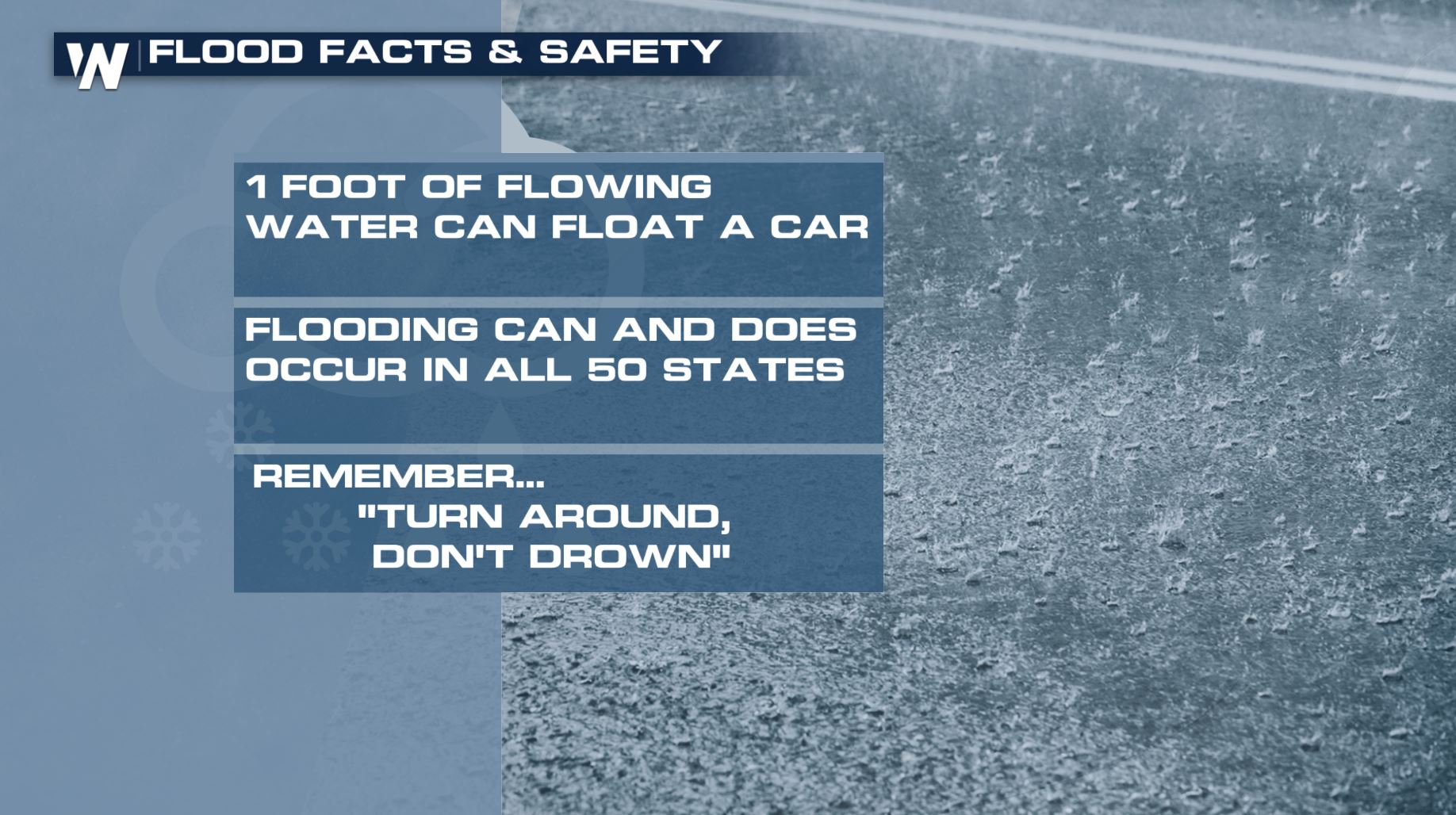 We will continue to update you regarding the latest developments on the Great Plains flooding. For WeatherNation, Meteorologist Steve Glazier