Heavy rain is already falling in many parts of the northeast this Saturday.  And it might be just the beginning.  In fact, heavy rain is possible for the next three days!  Saturday morning, the radars were lit up with showers and thunderstorms in upstate New York, eastern Pennsylvania, New Jersey, Long Island, Connecticut, Rhode Island, and Massachusetts.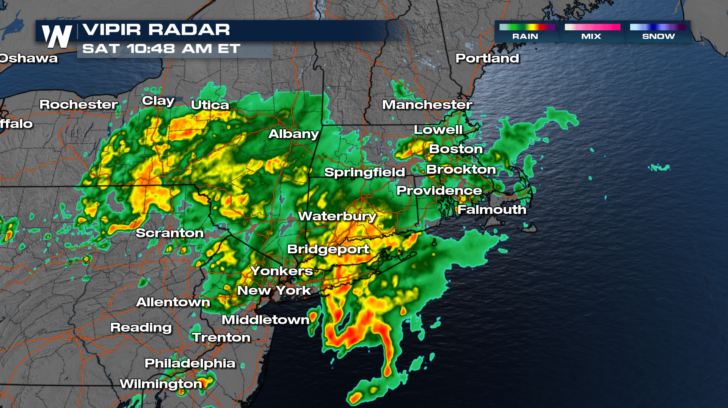 Flash Flood Watches are in effect for many areas where rain is already underway.  The watches are valid right through the weekend, and could be extended into early next week.  Some of the rain may be very heavy at times, with rates of 2 to 3 inches per hour.  Also, some areas could see several rounds of rain.  This could lead to rapid flooding along streams and creeks, in urban areas, and in other low-lying and poor drainage areas.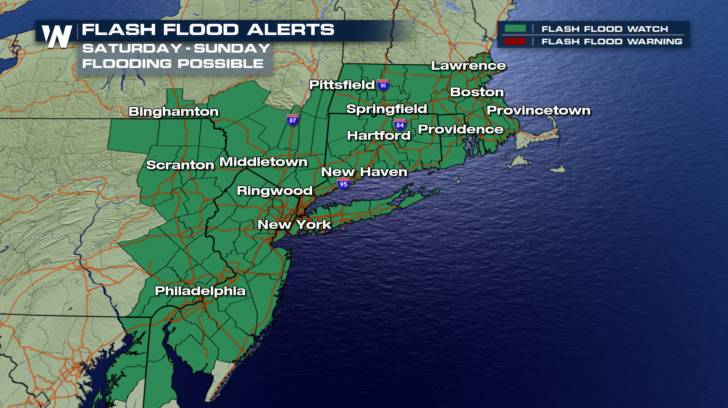 Why all of the rain?  There's an area of low pressure which will slowly move northward over the east coast during the next several days.  This system will pull in moisture from the Atlantic Ocean, and dump the rain right on top of the I-95 corridor.  The system will hang around through Tuesday, providing big rain opportunities each day.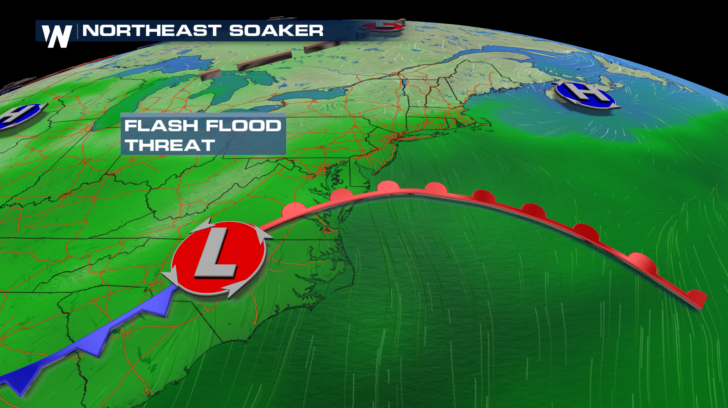 The highest rain amounts will fall in the areas shaded in yellow, orange, and red.  Generally, between 3 and 5 inches of rain will be possible in these areas.  Philadelphia, New York City, Hartford, and Boston are all included in this zone.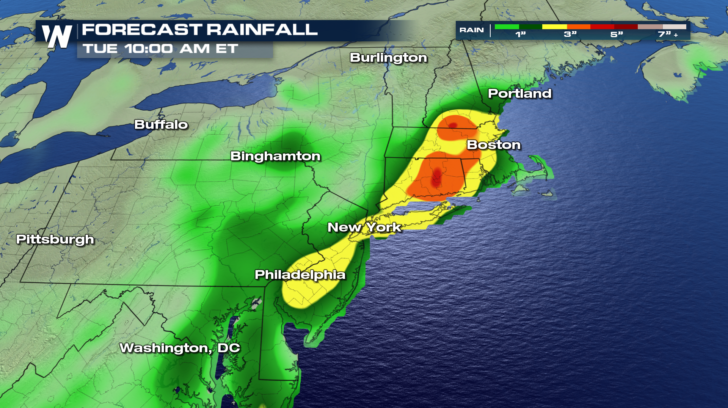 There will be a silver lining to all the clouds and showers... COOLER TEMPS!  It has been very hot recently in the northeast.  The showers and thunderstorms will bring down the temperatures considerably.  Heat advisories are now a thing of the past.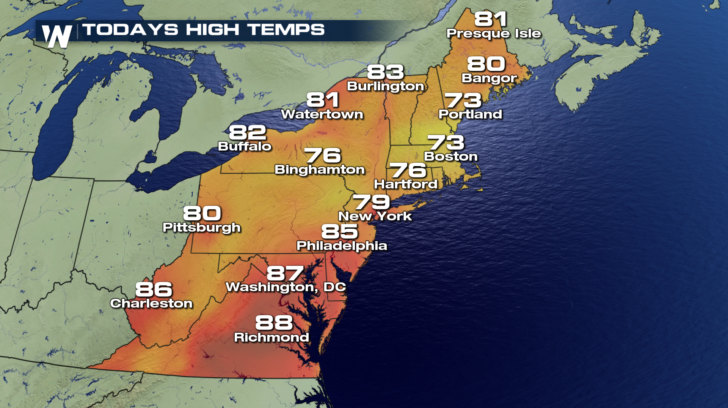 The rain will stick around much of the weekend, and even into Monday.  By Tuesday, the region will begin to dry out.  Rain chances become much more scattered Wednesday through Friday.  Temperatures will slowly start to warm up after Tuesday.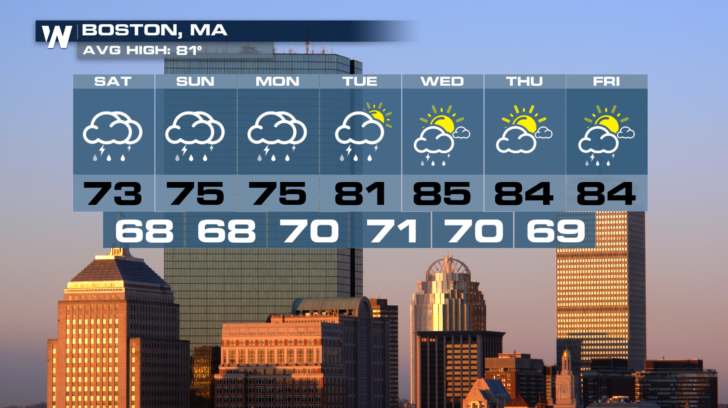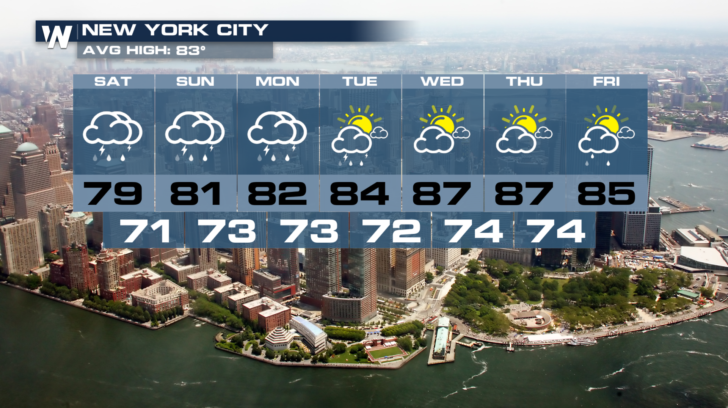 So have the umbrella handy, stay alert for any flooding, and enjoy the cooler weather while it lasts. For WeatherNation:  Meteorologist
Matt Monroe