We are looking at a big drop in temperatures tonight for Northern Maine and temperatures should be cold enough to do damage to temperature sensitive vegetation.  Here is the very latest.
Freeze Alerts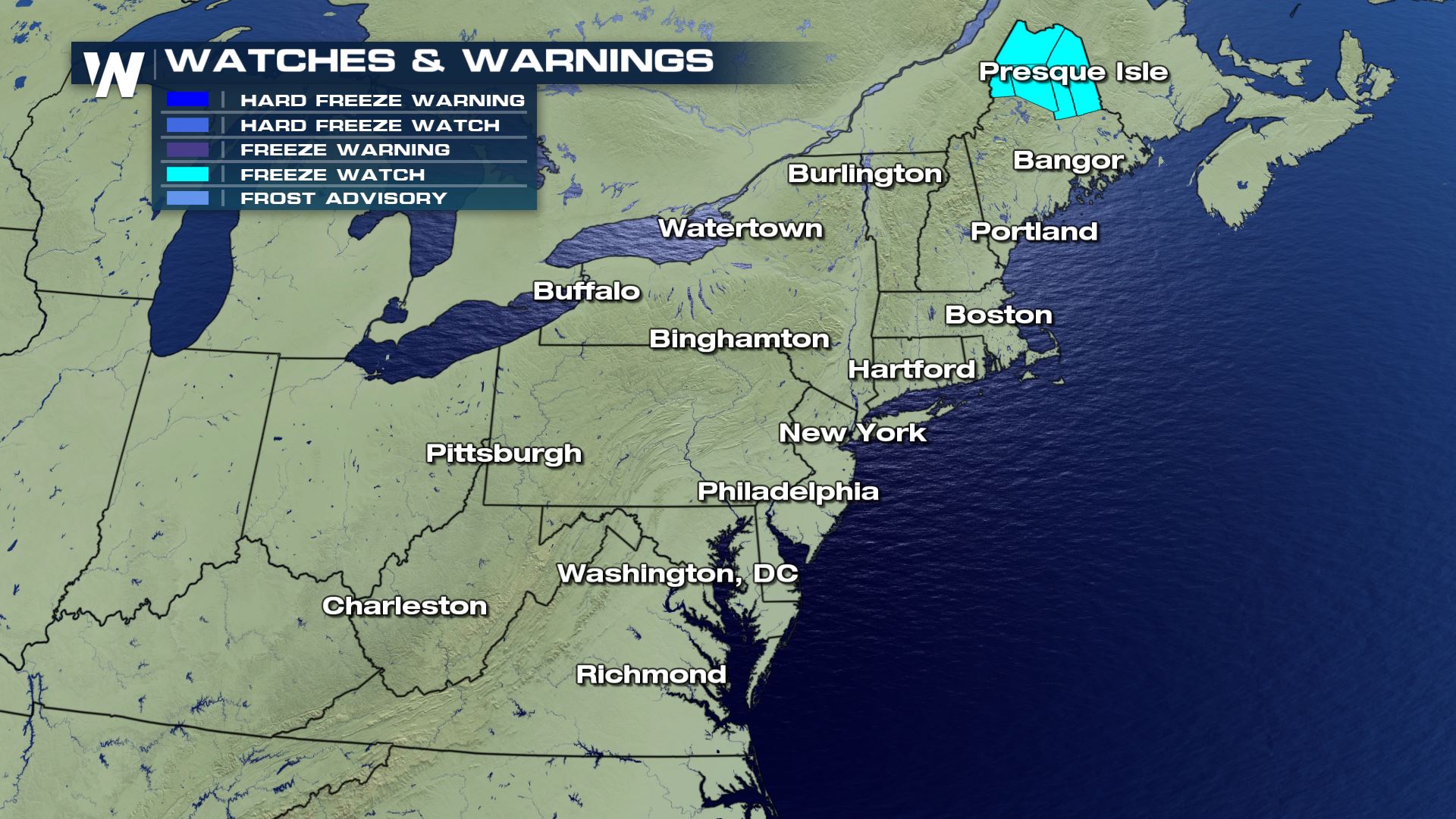 It is not a widespread area that will be dealing with freezing temperatures tonight...this is only for Northern Maine.  This includes cities like Presque Isle, Caribou, Van Buren, Mars Hill, Millinocket, East Millinocket, Patten, Medway, Houlton, Hodgdon, Sherman, and Smyrna Mills.  A Freeze Watch has been issued for these areas for the risk of sub-freezing temperatures.  Temperatures this cold will likely kill crops and other temperature sensitive vegetation.
Temperature Forecast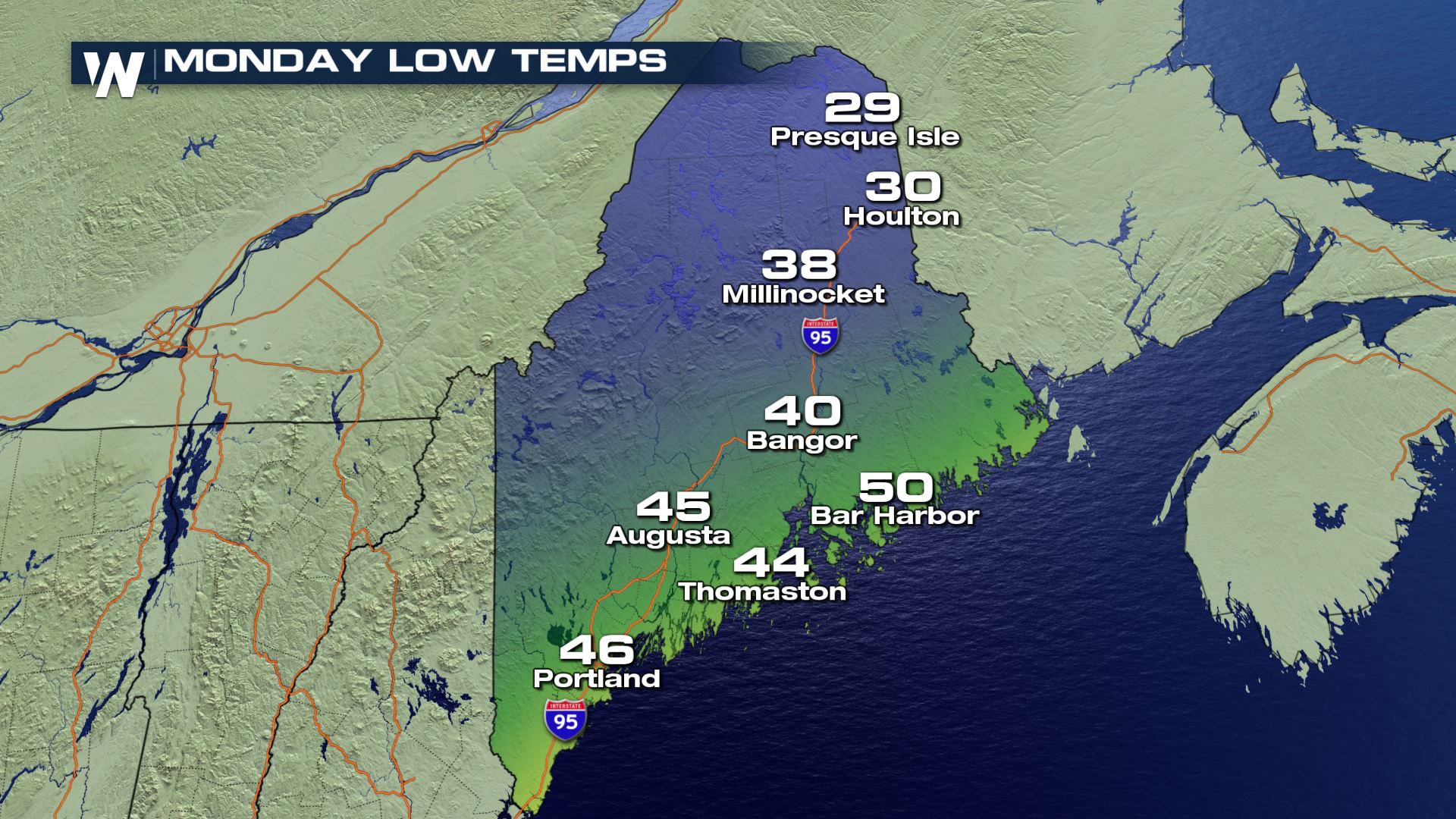 Here you can see just how cold the temperatures will be getting by Monday morning.  Presque Isle and Houlton should be below freezing for several hours and this is the reason for the Freeze Watch. If you live in these areas, you will want to take the proper steps to protect any tender plants from the cold.