We are looking at a strong chance for large hail, damaging winds and isolated tornadoes over parts of South Dakota, Nebraska, Minnesota and Wyoming for Friday afternoon and evening.  The highest risk for tornadoes will be over Wyoming and South Dakota.
Severe Outlook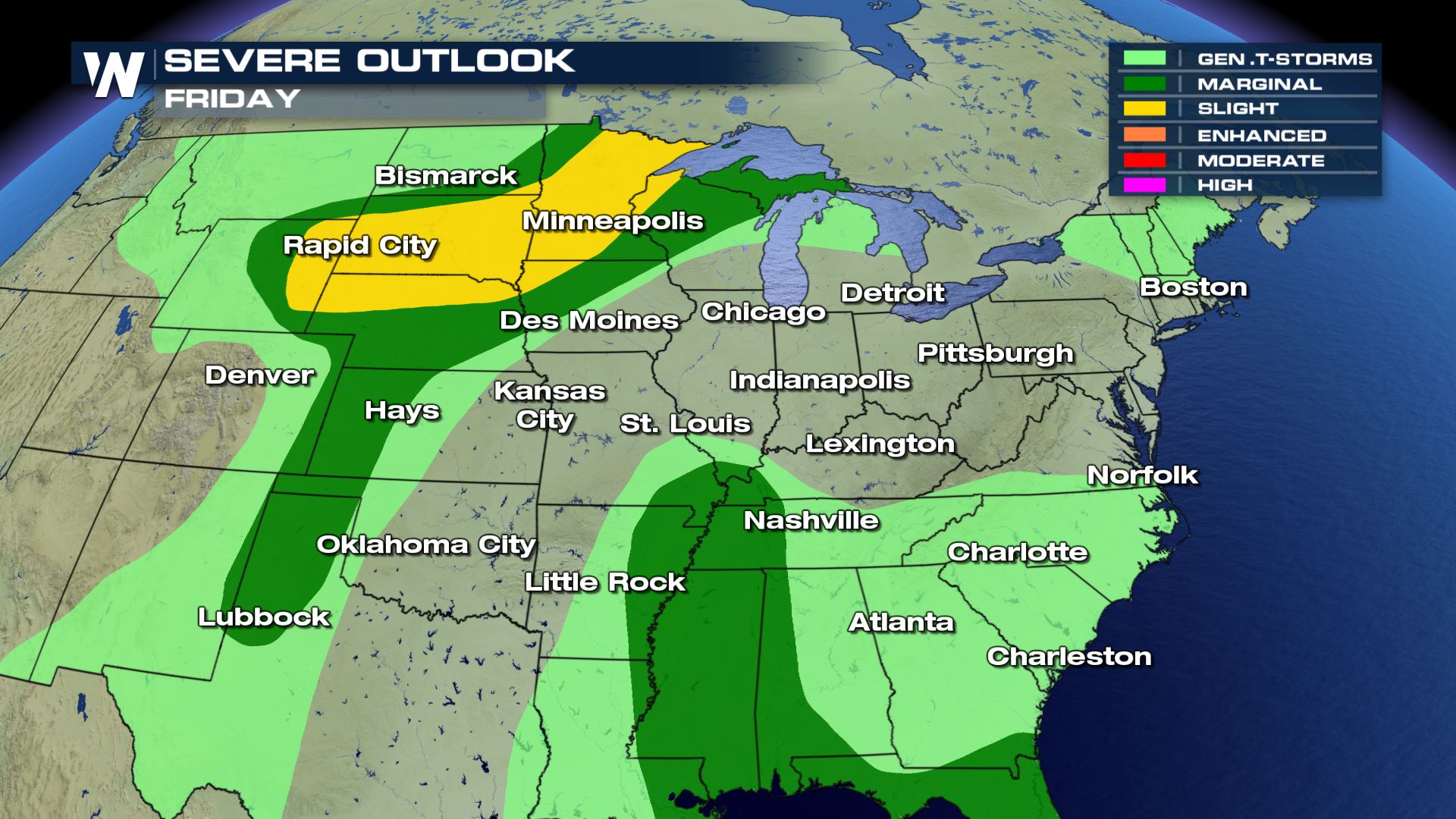 Some cities that will be impacted by strong to severe storms today will be Rapid City, SD and Valentine, NE.
Severe Risks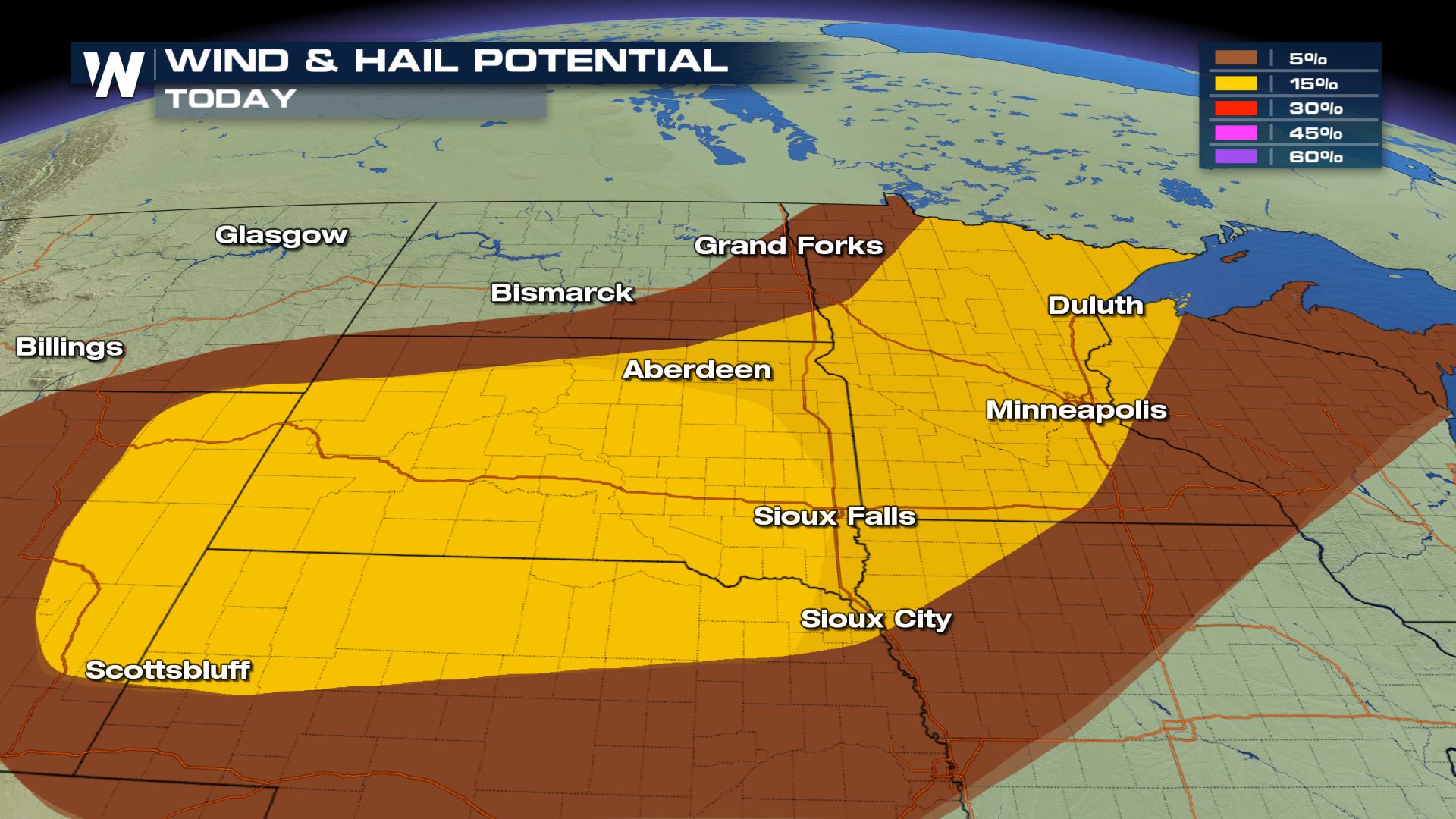 All modes of severe weather will be possible today over these areas.   The biggest threat at the moment will be the chance for damaging winds.
Forecast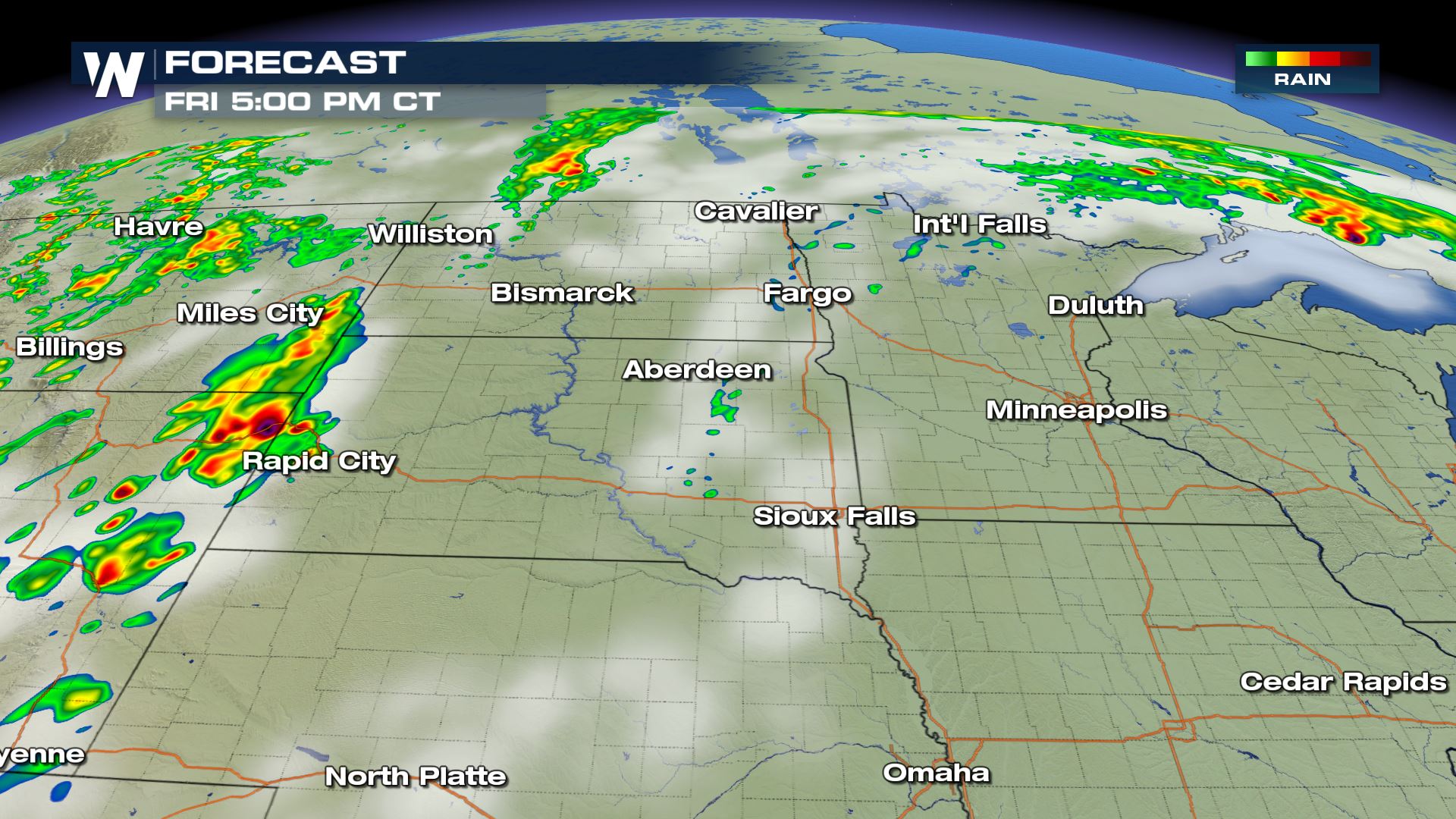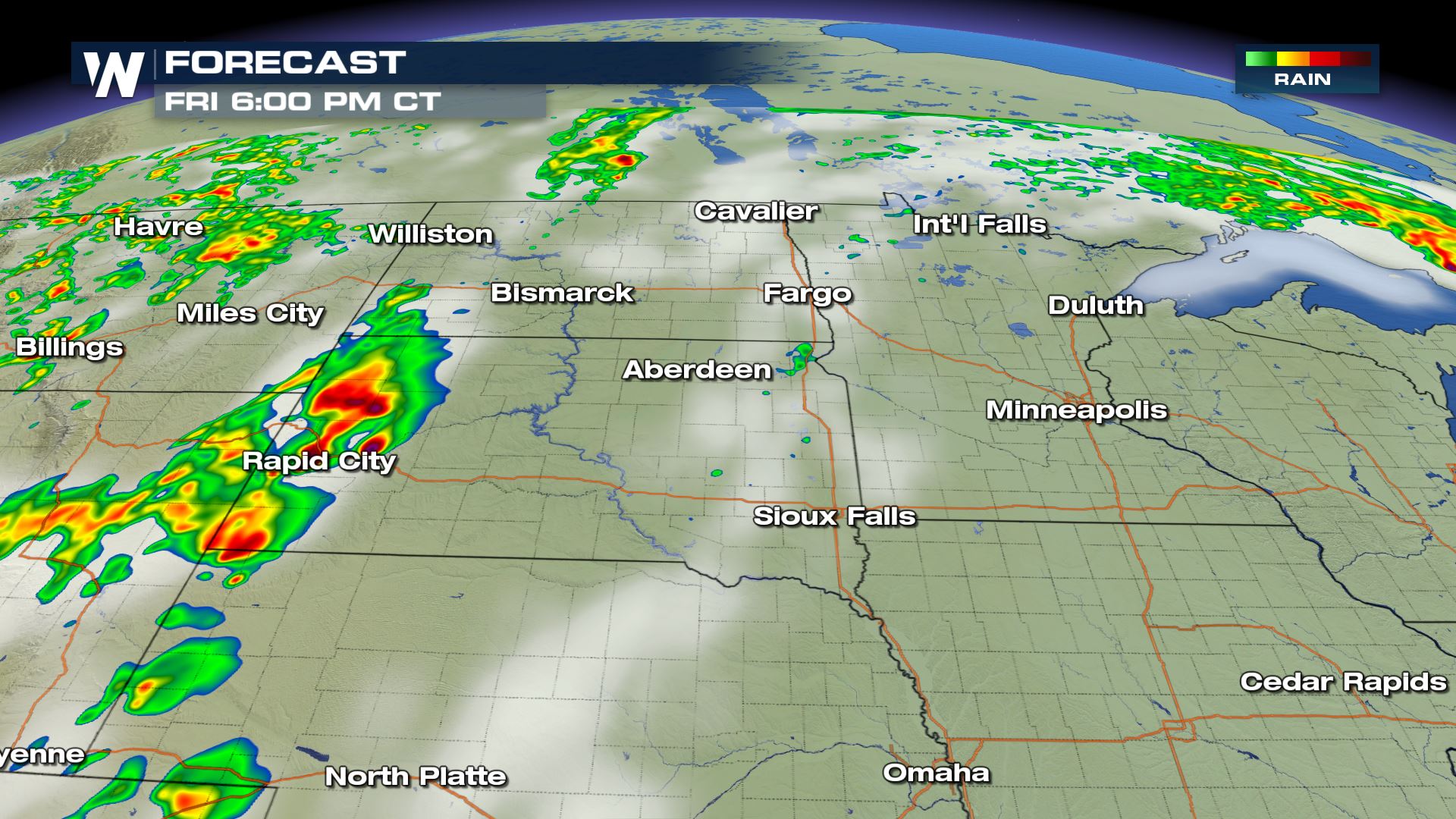 We had the morning complex of storms push through Minnesota, but another round of storms will be possible for the late afternoon and early evening.  These storms could last into early Saturday as well. Keep checking back with WeatherNation for more updates on today's severe weather.
Meteorologist Patrick Crawford