Hotter-than-average weather is about to shine upon the Plains states this weekend. A strong ridge, or area of high pressure in upper levels of the atmosphere, will to build over this region into this weekend. Think of the "ridge" as the exact opposite of a "trough" whereas the trough usually brings unsettled/stormy/cool weather while the ridge brings stable/dry/hot weather conditions. Granted, this is the Plains in the early part of June when the thermometer can show high heat, but according to the Weather Prediction Center this will be above-average territory. https://twitter.com/NWSWPC/status/1270830696676888577 The temperature in many cities will begin the upward trend, especially in the Plains. The mercury will be rising through the 90's and flirting with the 100 degree mark at times during this final spring weekend.
Little change will be found for temperatures this week when compared with Saturday. Widespread 90s will be found across the High Plains, Southern Plains, and the Southwest with a few spots around and above the century point.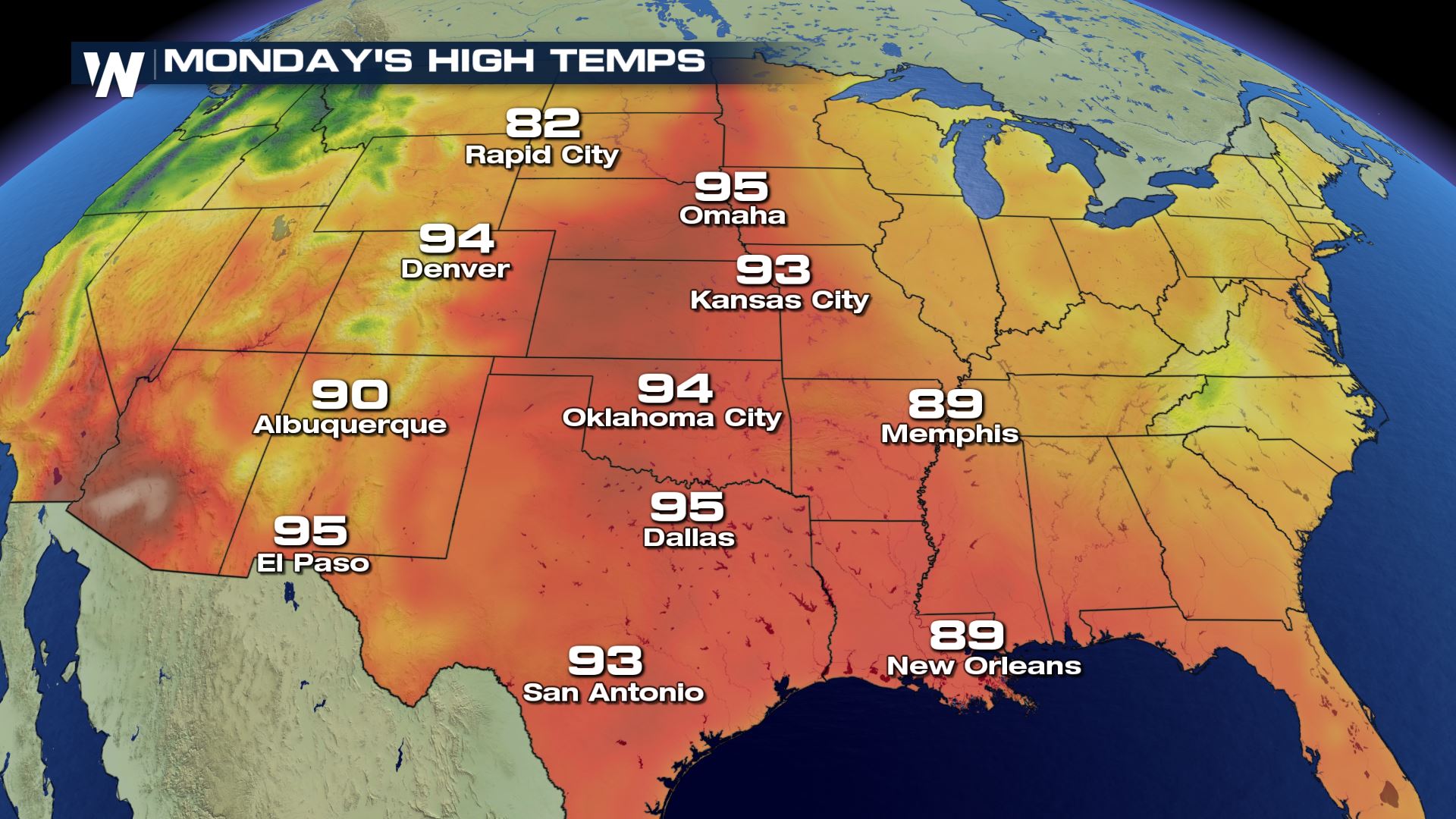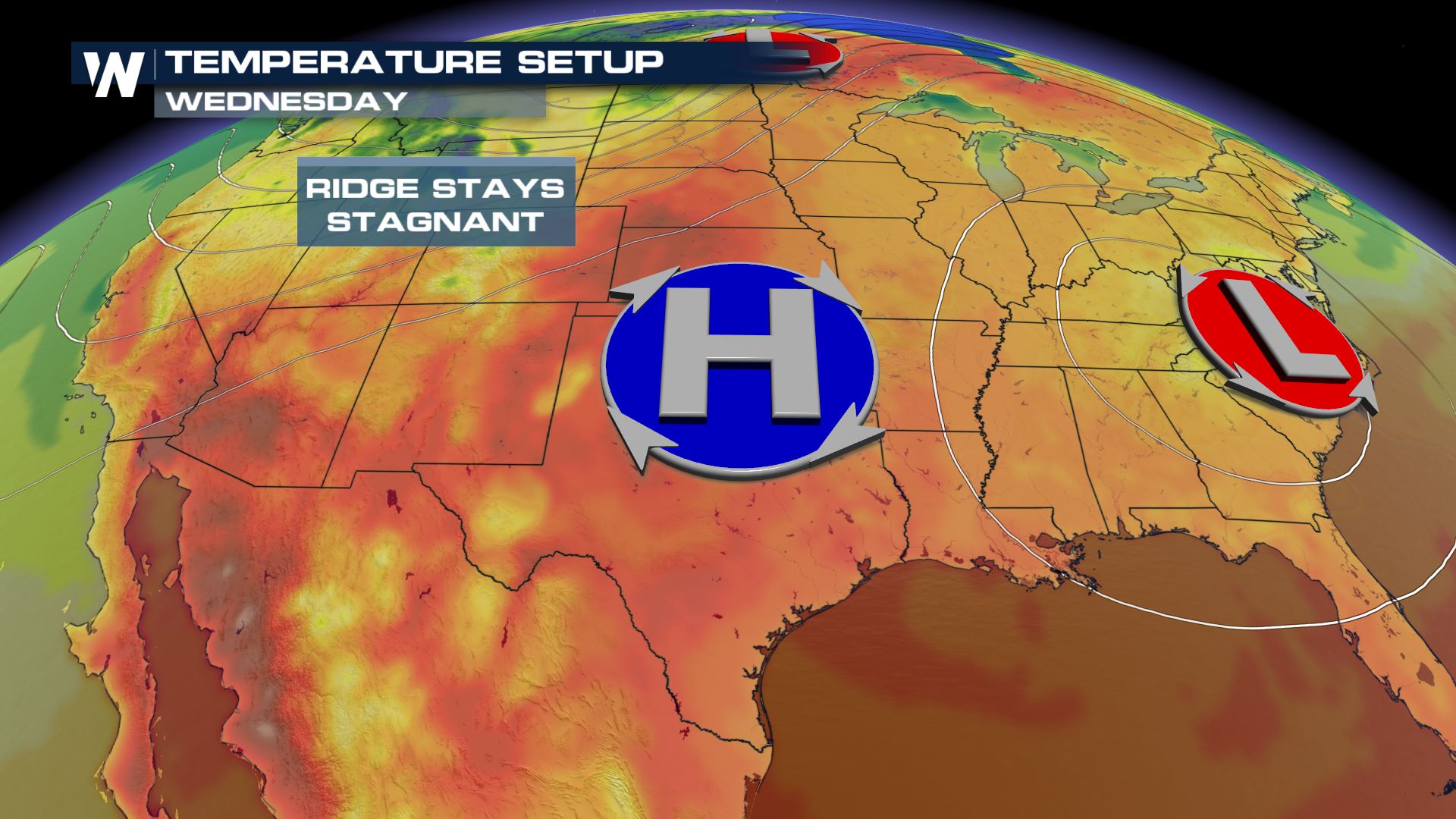 To stay safe in the incoming heat, drink extra water than you normally would. If outside, take extra breaks in the shade. If outside, cover yourself with sunscreen as well as light-colored and loose-fitting clothing. Know the signs of heat exhaustion and even heat stroke. Check in on neighbors, friends, and family you know who don't have a consistent cooling source.