Related Articles:
PNW Temperature Cool Down & Snow
,
N. Rockies Weekend Snowfall
and 
4 Corners Snowfall
An area of high pressure in the southwest will bring westerly dry winds and the low pressure system dropping out of the Pacific Northwest will tighten the wind gradient throughout the Southwest. Most of the region is under wind alerts through the remainder of the weekend, with winds that could gust up to 70 mph. Wind reports from Saturday throughout the Southwest topped 100 mph on Mt. Rose, Nevada!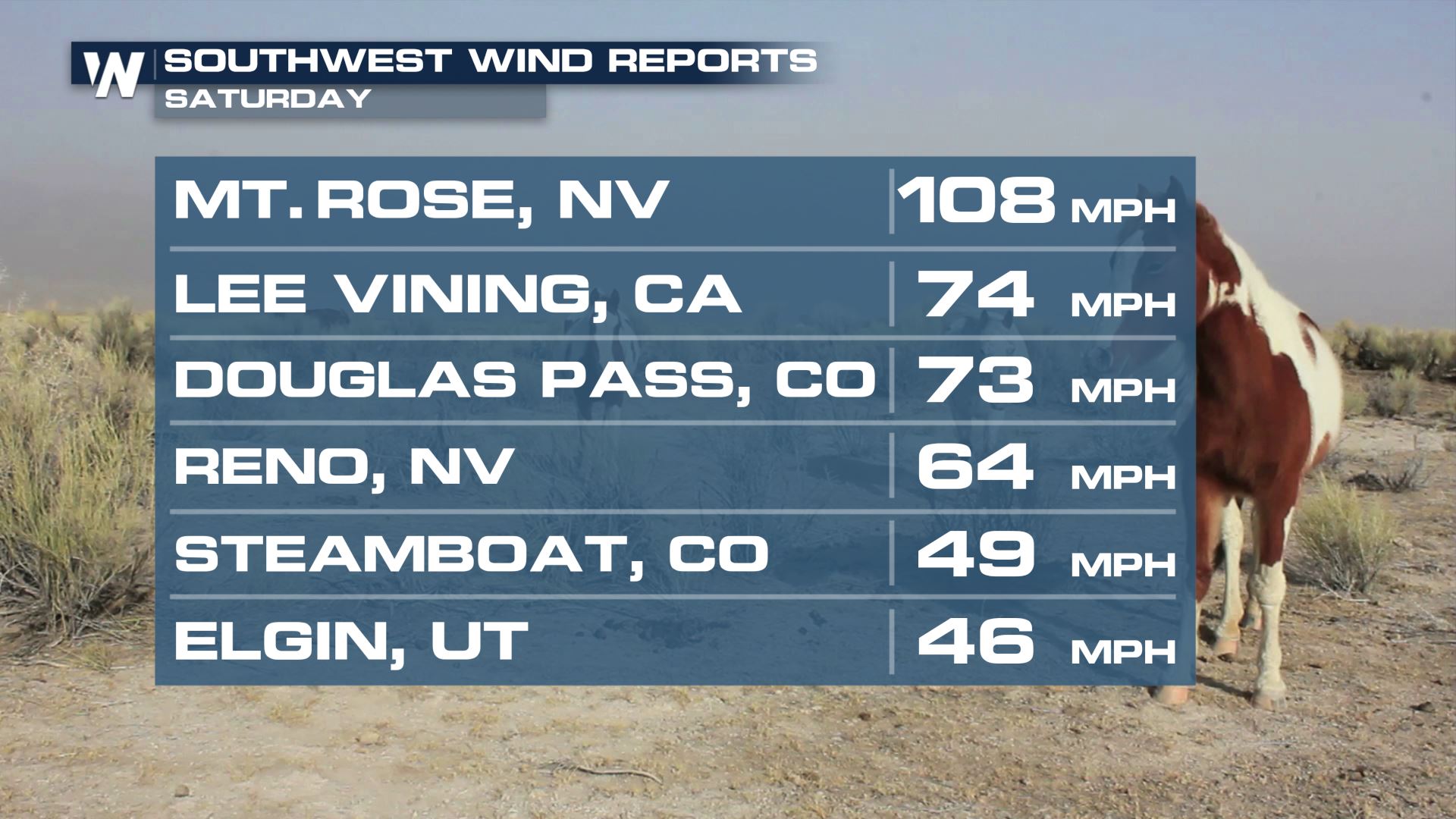 Wind
Expect widespread gusts in the range of 40- 50 MPH in the beige areas, with stronger gusts up to 70 mph are possible in the areas shaded  darker gold.  A High Wind Warning  is in effect for the Greater Las Vegas area along with the southern Sierra Nevada and much of the Laramie range in Wyoming. Take in any outdoor Halloween decorations that can blow away!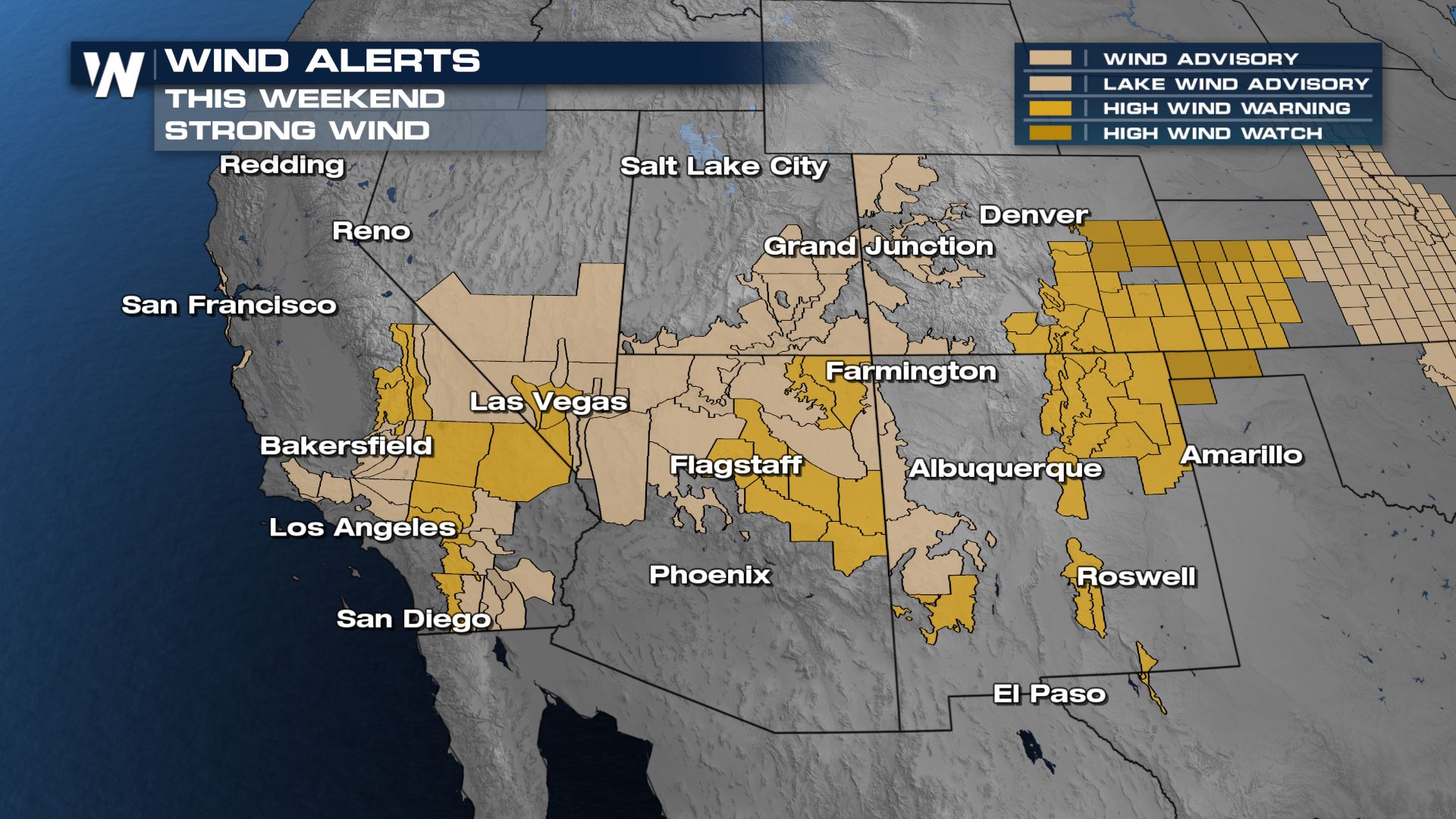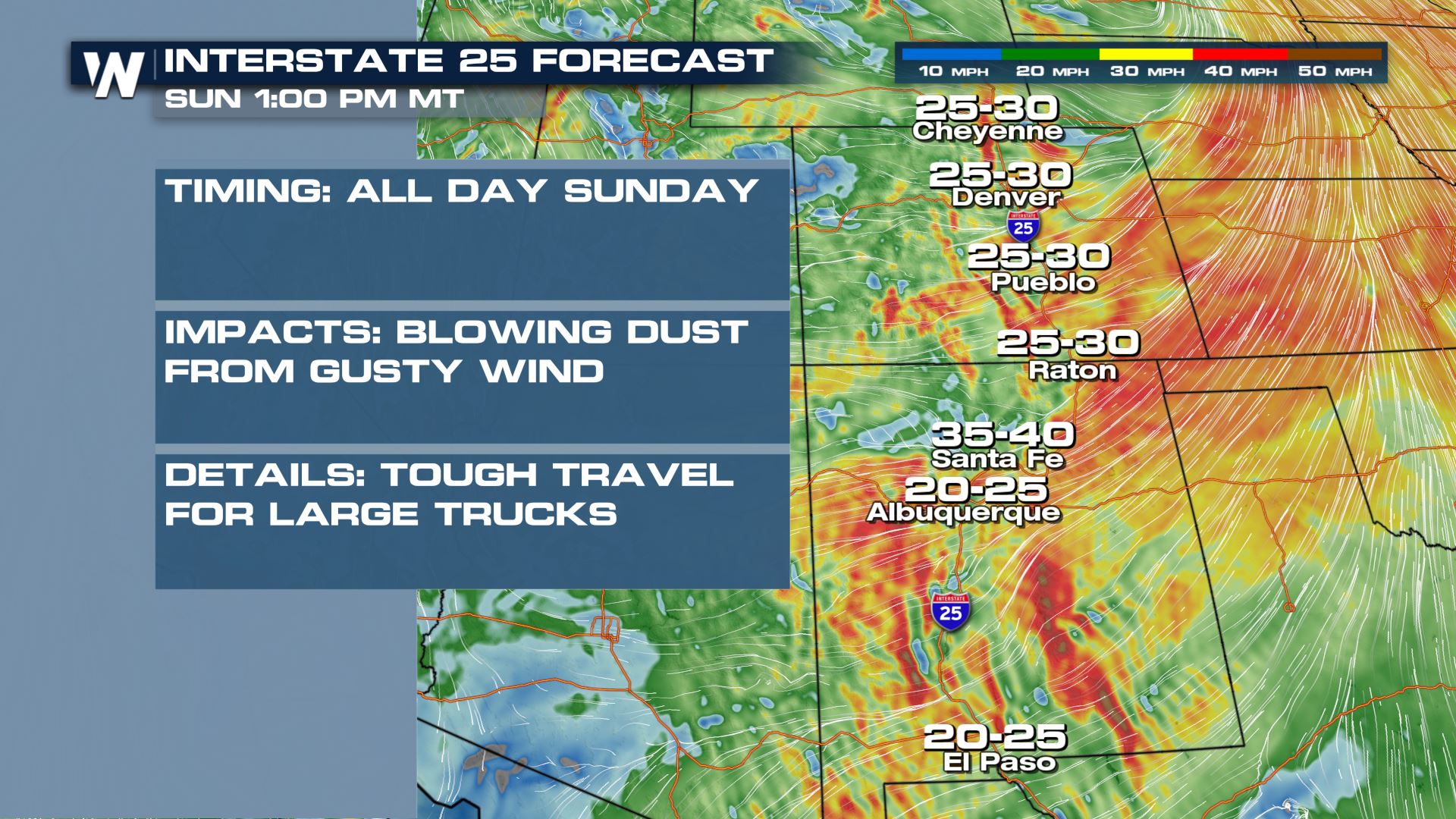 Cold Air
The Weather Prediction Center has highlighted extensive colder than average temperatures Sunday through Monday as cold Canadian air follows the upper level low and is dragged all the way into Southern California!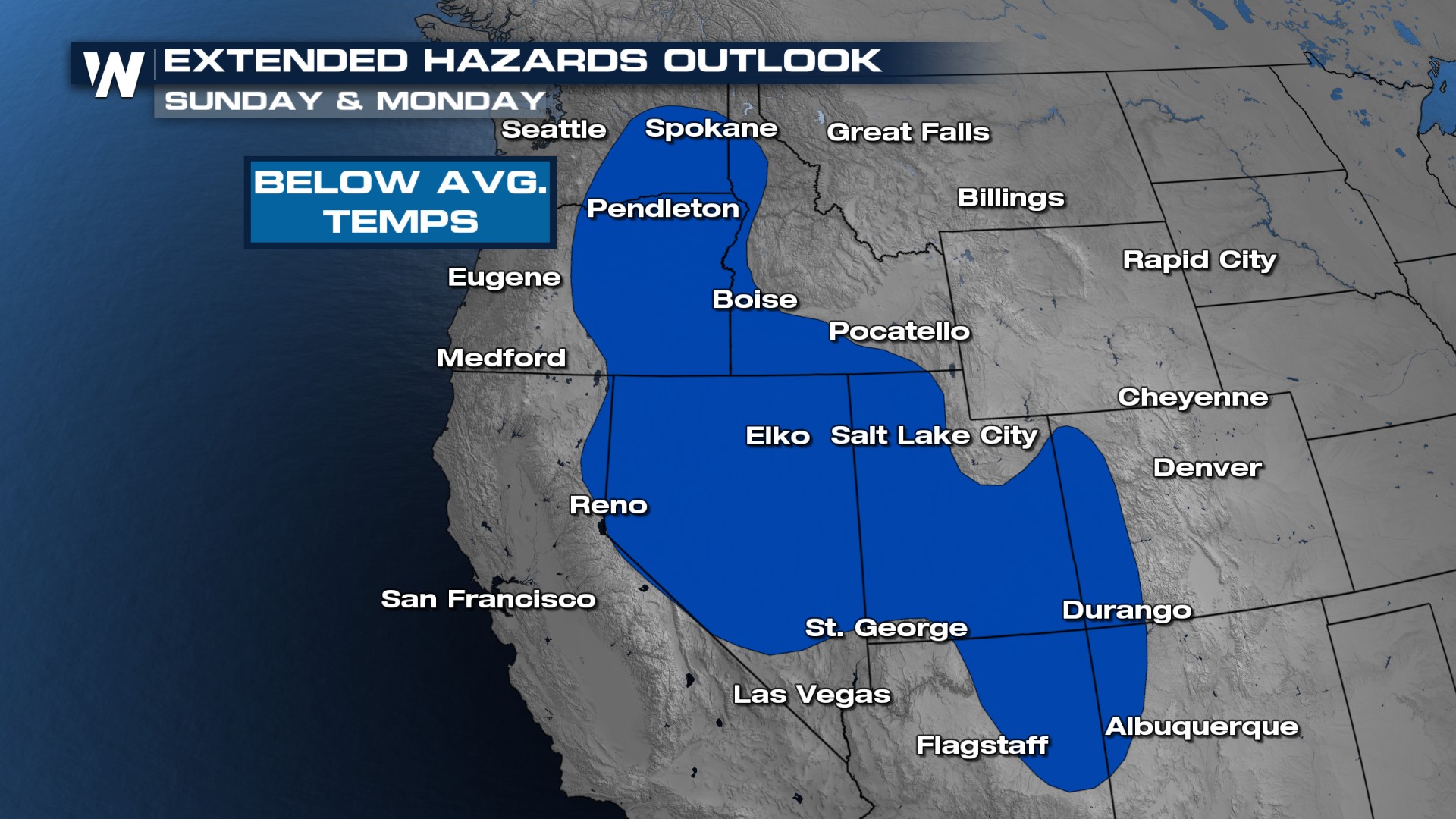 Temperatures will drop into the 20s and 30s during the overnight hours the next several mornings, certainly cold enough to support even snow at lower elevations.  There are hard freeze warnings for  Southern Humboldt Interior and Southern Trinity Counties  in California with temps expected to fall in the upper 20s, along with much of Utah.  Freeze watches and warnings have been issued for the Denver and Tucson metros, for Monday and Tuesday mornings, respectively.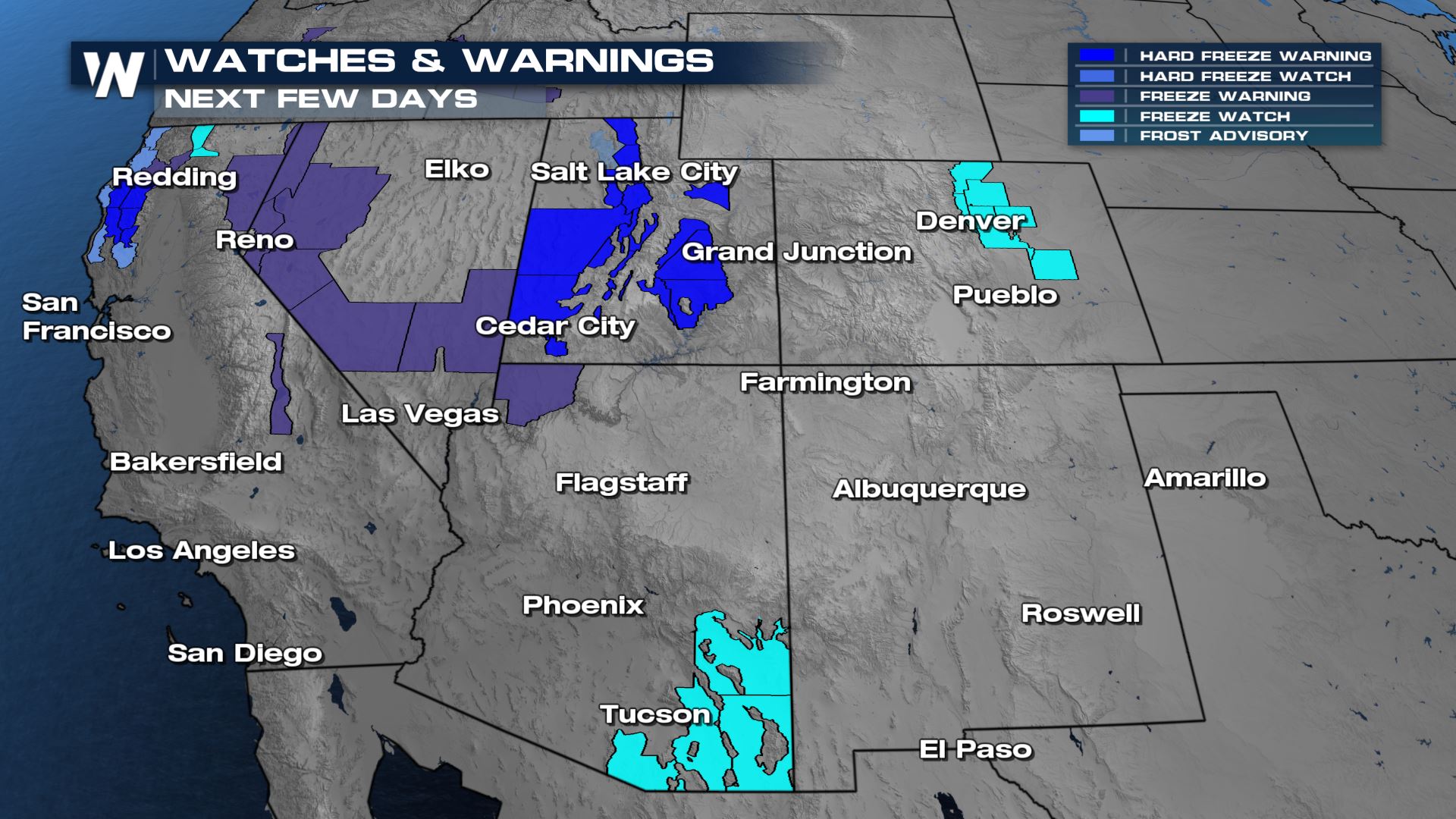 Cover plants that are outside or bring them inside, and make sure outdoor animals have a warm place to go. Stay with WeatherNation for the latest on all the impacts of this Fall Storm System!