Heavy precipitation in the forecast for the Northwest week.  Areas of Washington, Oregon and Northern California could see both heavy rain and heavy mountain snow.  This will be a result of several weather systems moving into this region out of the Pacific Ocean.  Here is the latest forecast.
Forecast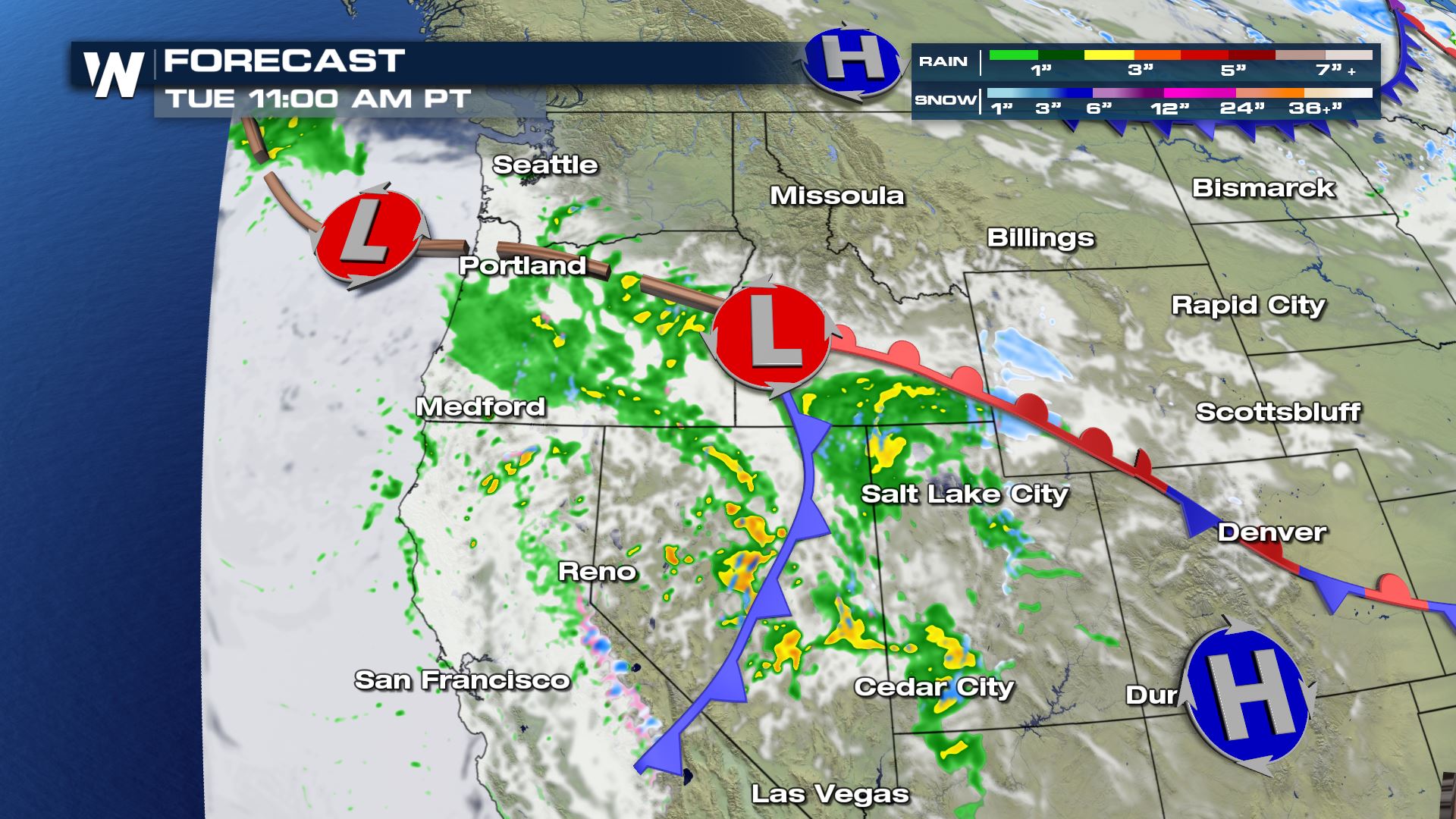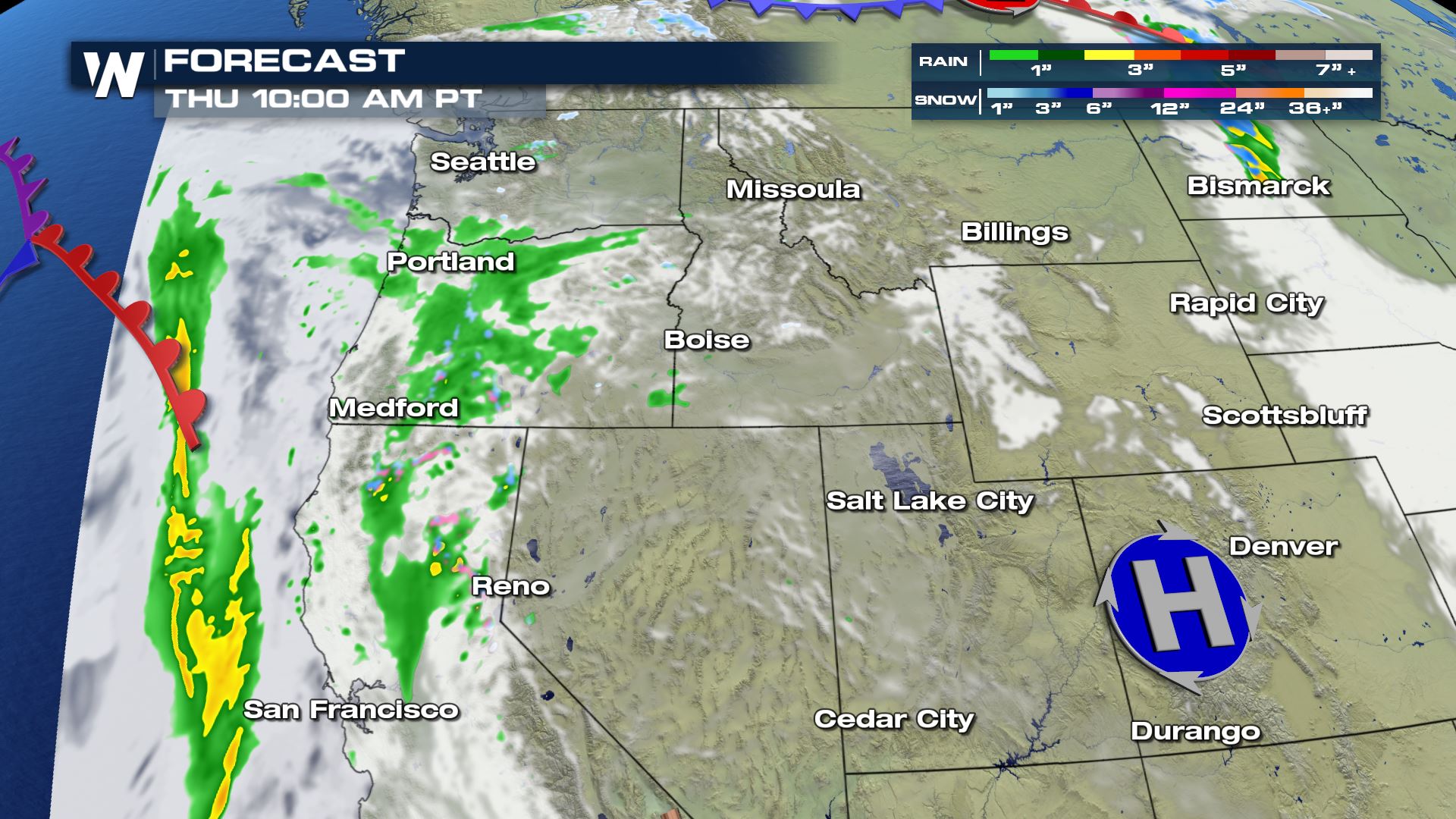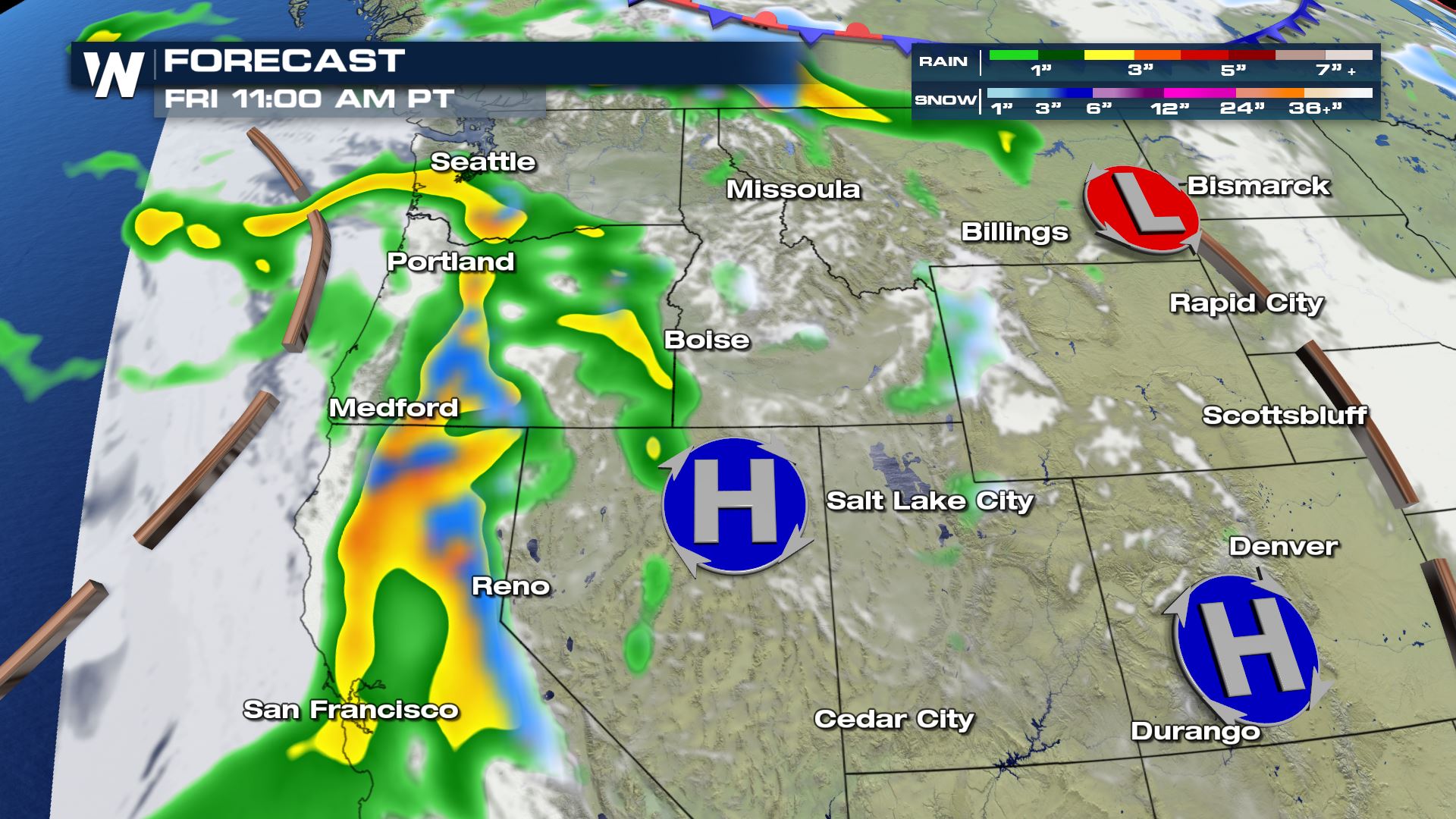 Here is a look at some snapshots over the next few days.  You can see a large amount of precipitation from Tuesday through Friday.  This will lead to heavy rainfall and heavy snowfall in the higher elevations.  Several cities like Seattle and Portland could have rain chances in the forecast through early next week.
Accumulation Forecast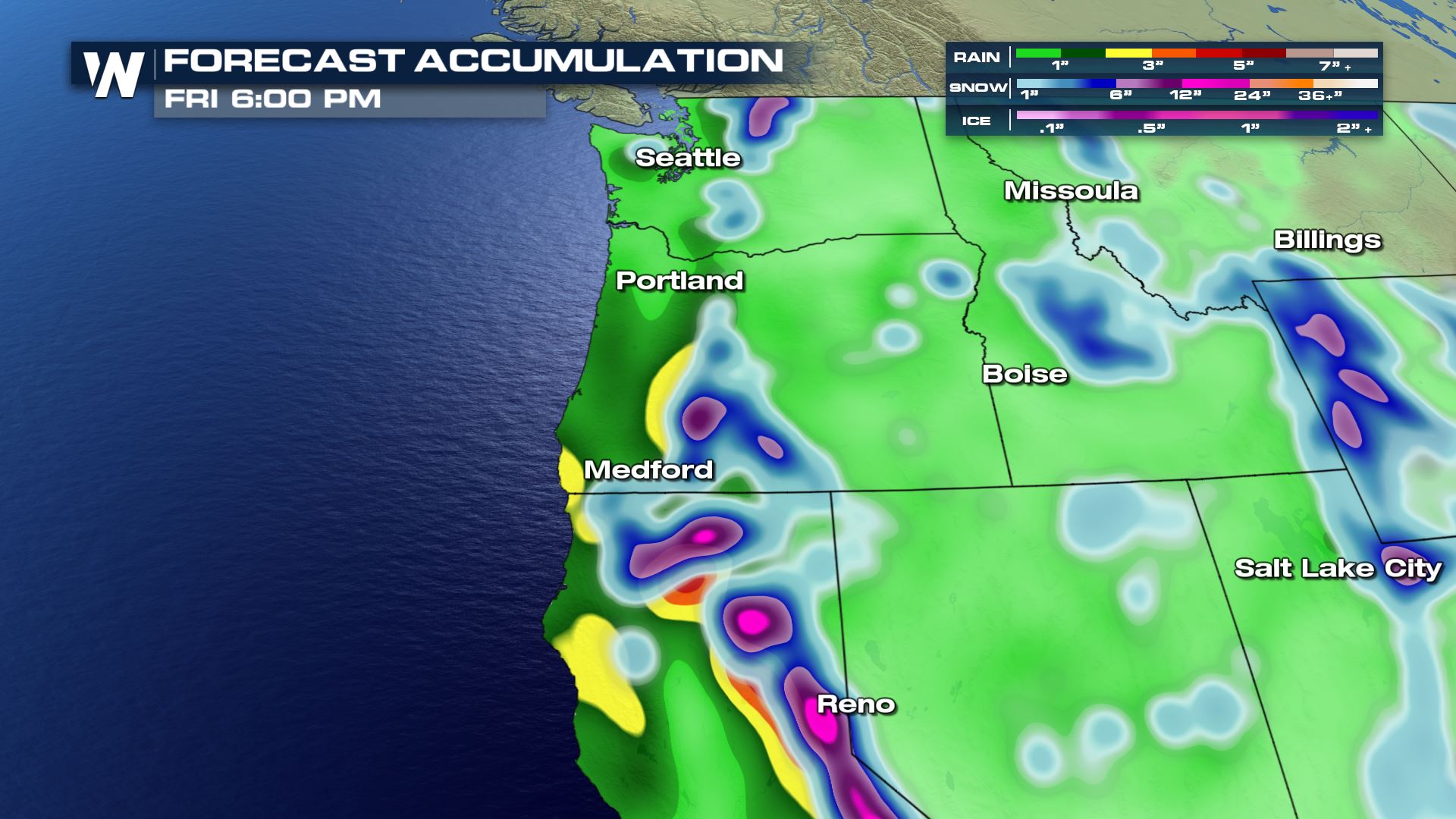 Here is the latest precipitation accumulation forecast for the Northwest.    Snowfall could exceed 1 foot for the Sierras in California.  You will want to be on alert for potential flood warnings and winter storm warnings across the region. Keep checking with WeatherNation for more updates!