Several days of heavy rain for the South have led to flooding and flooding concerns, which continue Wednesday as a slow moving system exits into the Gulf of Mexico. Over the last three days rain totals have exceeded 6" in some spots, leading to widespread flash flooding and water rescues. Northeast Mississippi, the Birmingham metro and Atlanta metro were hit the hardest with widespread 4-5" of rain falling in a short amount of time.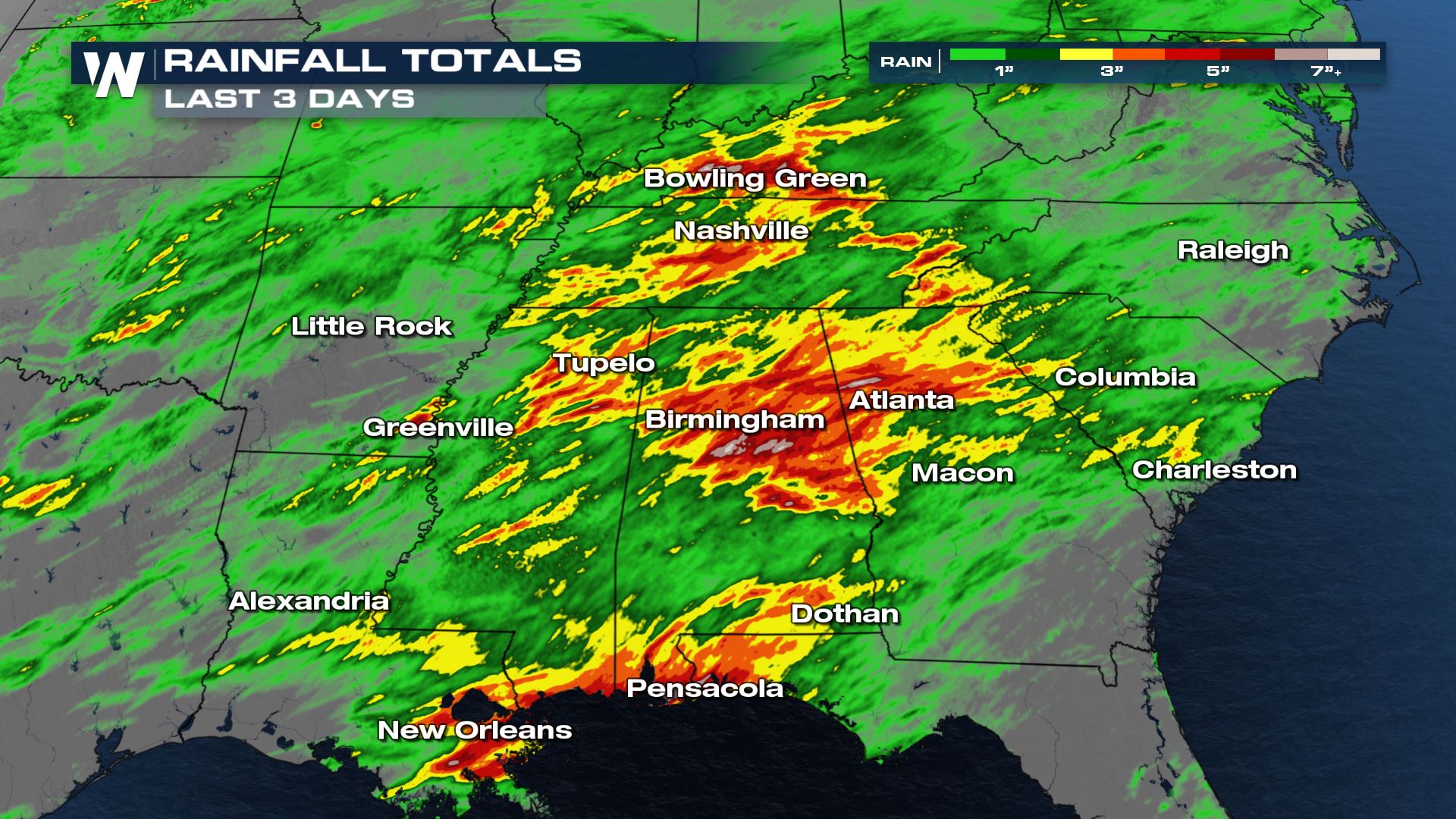 Here is a look at some of the rainfall reports from this event out of Louisiana and Mississippi.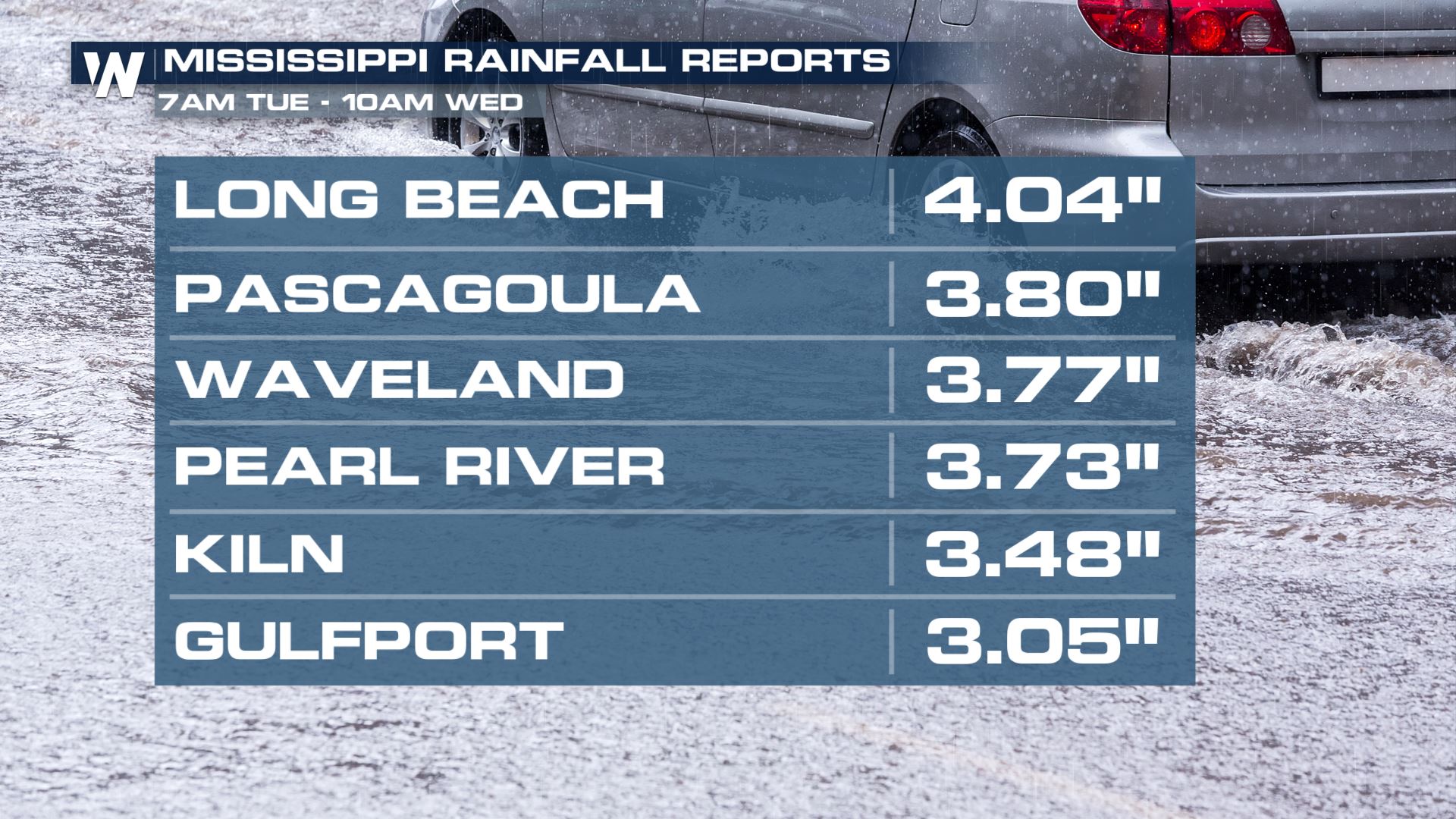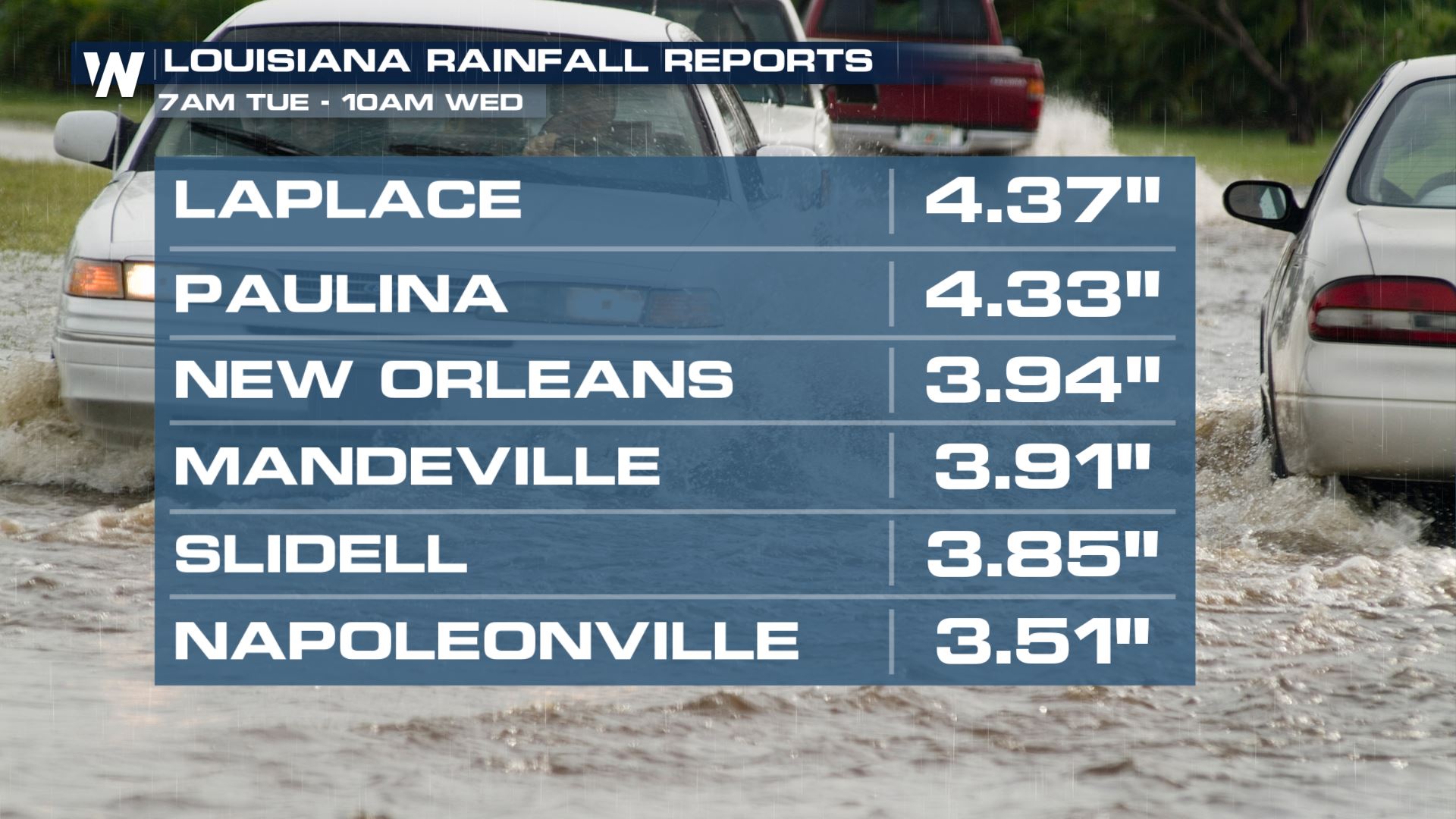 Although the frontal system that generated the storms and heavy rain will move into the Gulf of Mexico later today, flooding remains possible for the Gulf Coast states through much of Wednesday as heavy rain falls along the slow moving front. Soils here are already saturated as well from earlier rainfall this week.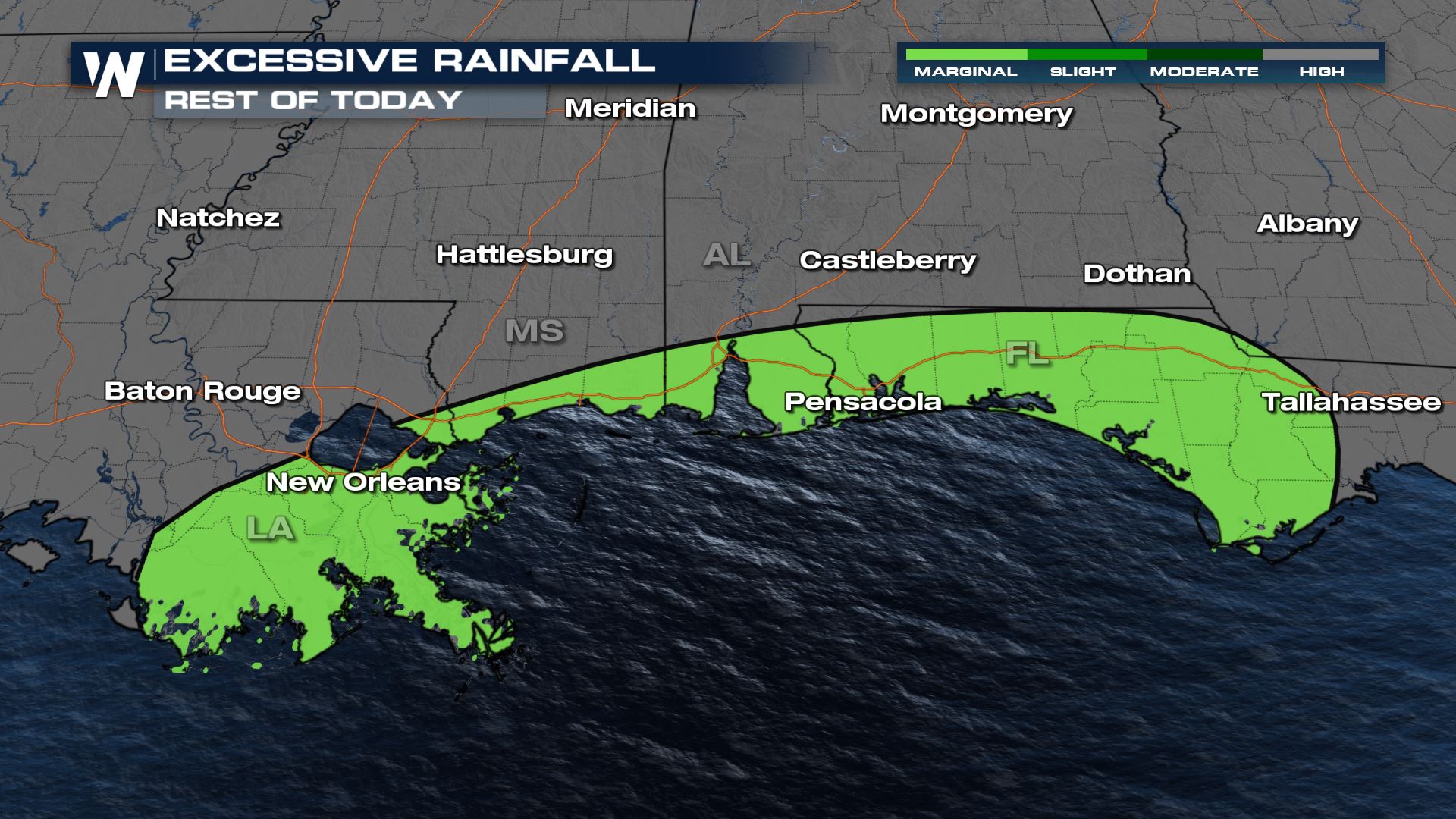 Forecast
Another burst of heavy rainfall will likely move back into southern Alabama, Georgia and northern Florida. Since this front is moving very slowly, rounds of heavy rain may redevelop through the day and train over the same areas. Soils are already saturated and additional heavy rain could lead to flooding.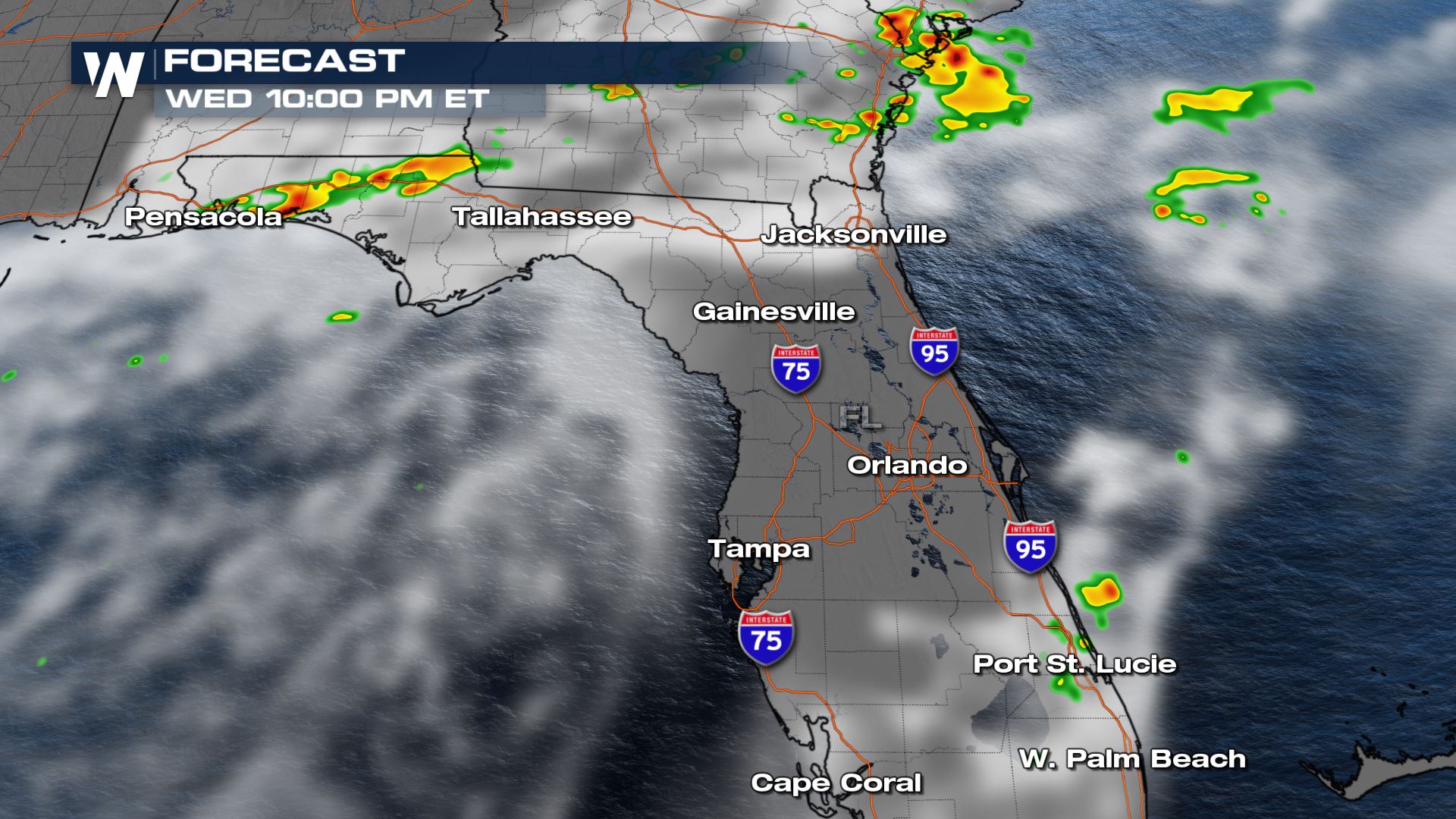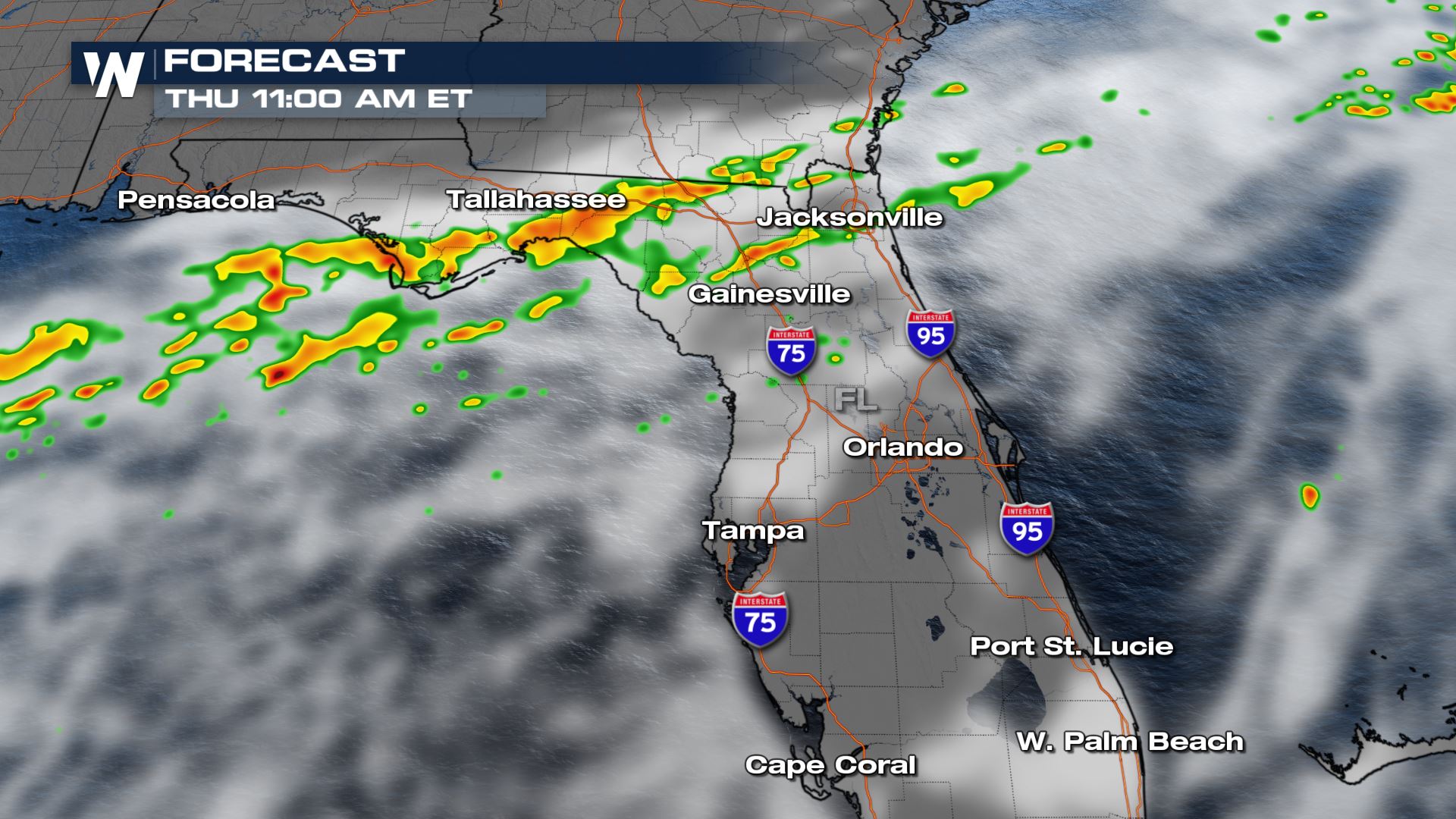 Heavy rain and thunderstorms will be ongoing across the Gulf Coast and Southeast through the afternoon.
Forecast Rainfall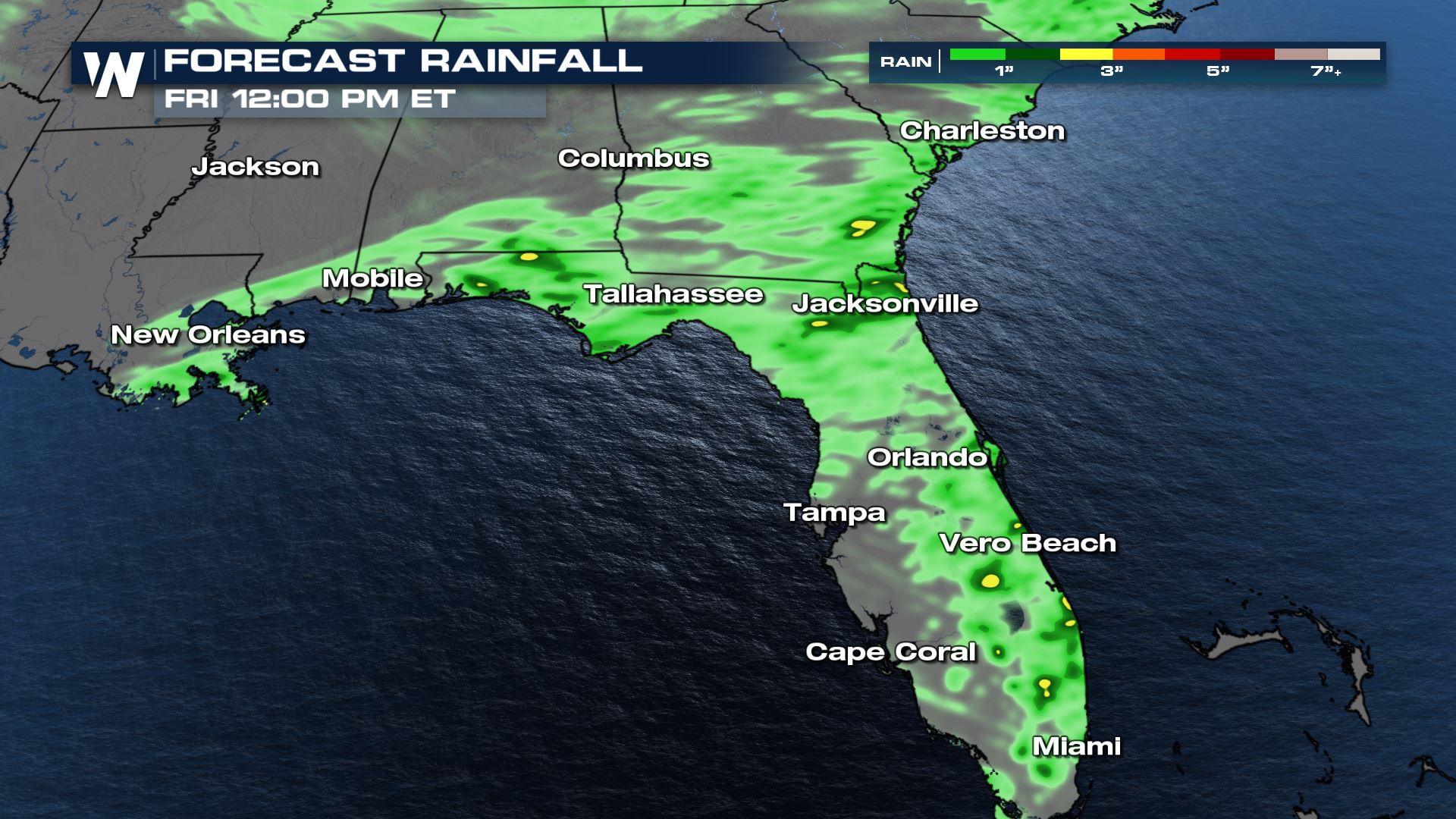 Stay tuned to WeatherNation for the latest on all of the top national weather headlines. We're always streaming 24/7!