The same front that created the severe weather threat through the Central U.S. early this week stalled out over the Gulf Coast, producing heavy rainfall and flash flooding Wednesday through Saturday. This system continues to linger along the coast, with additional heavy rain through Sunday morning and a few isolated strong storms possible too.
Deep South Texas had record daily rain totals on Friday. Grand totals of rain from Wednesday through Friday were in the 3-6" range through the region. Some spots in southwest Louisiana received more than a FOOT of rain in one day, on Thursday!
Flood reports came out of Texas and Louisiana Thursday, where heavy rain made roads impassable due to flooding. The water has since receded, but the widespread 3-6" of rain has left soils soggy and saturated heading into the Easter weekend.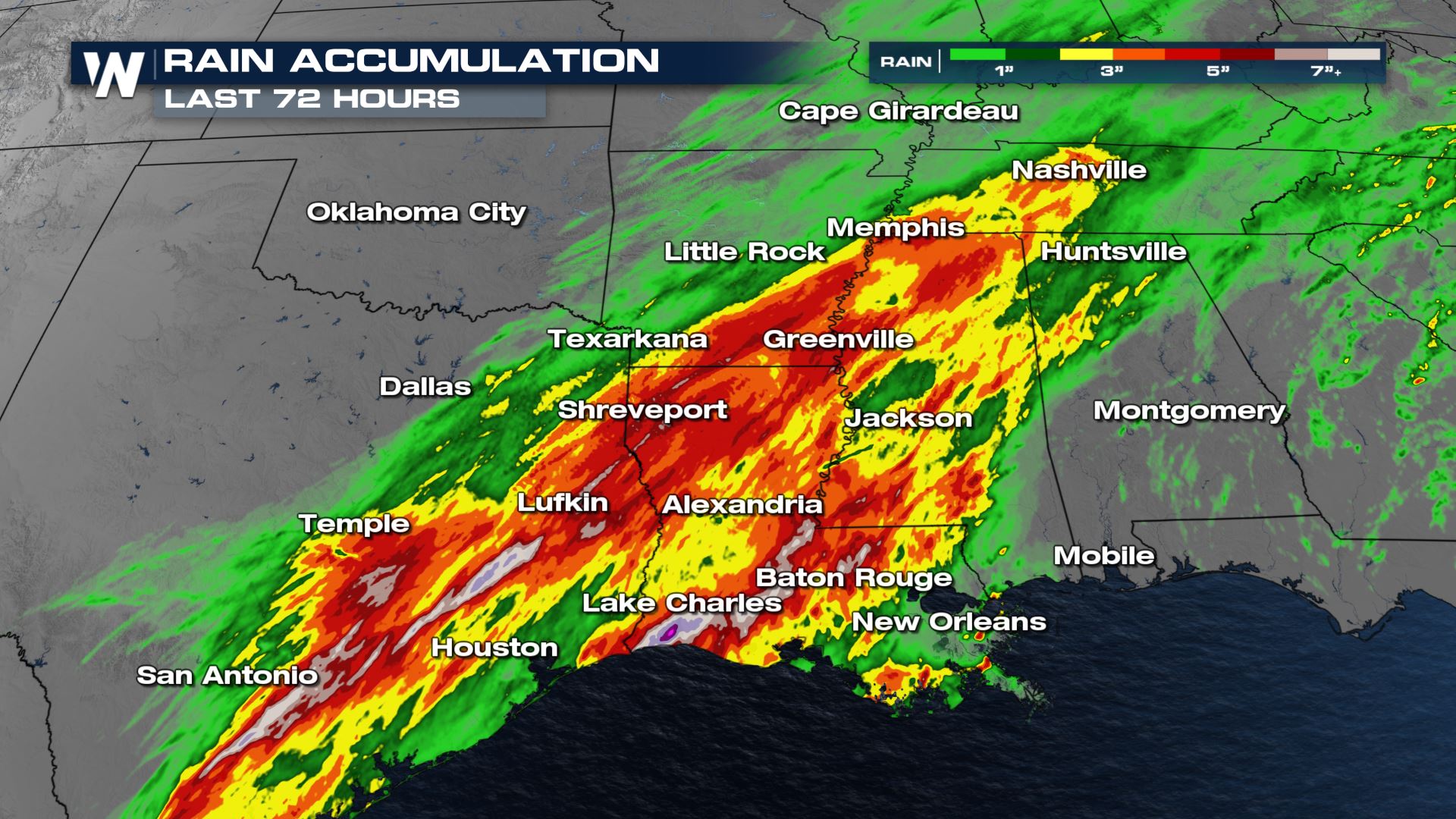 Storm Threat
A general risk of thunderstorms exists through tonight for the greater Florida region. Thunderstorms aren't expected to be severe, but a few could pose a lightning concern and gusty wind hazard.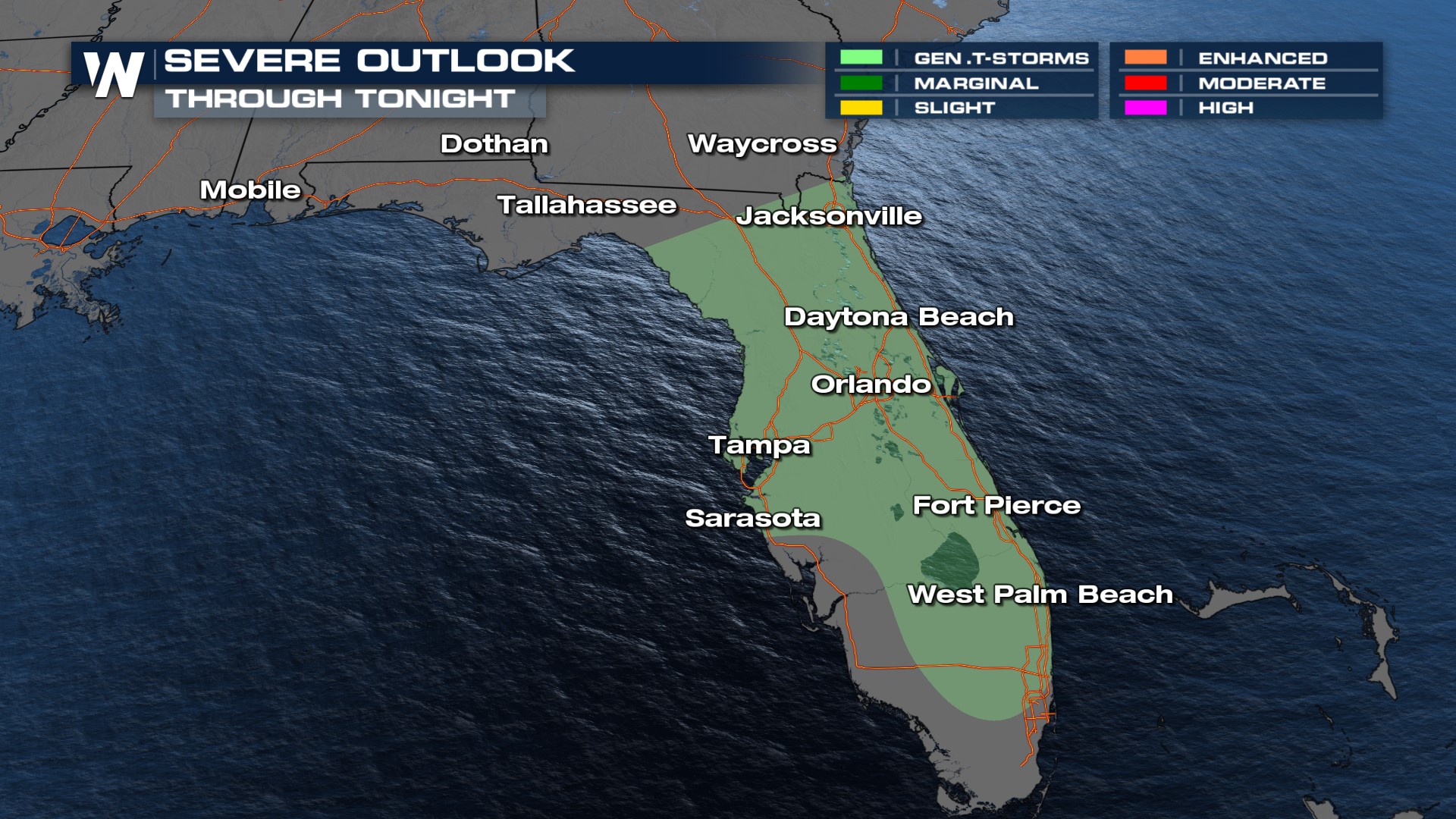 Flooding
Rivers, creeks and streams will be running at elevated levels due to rain, runoff and downstream flow. Areas most at risk are low-lying roads and valleys, along with urban areas that tend to become overwhelmed with torrential downpours. This includes Augusta, Georgia, where the Masters tournament was postponed for the third time this tournament due to heavy rain.
Related Story: Tree Falls at the Masters as Heavy Wind/Rain Arrive
Forecast
Relief finally arrives by Sunday as the jet stream kicks rain and storms into the Atlantic. Clouds and a few showers linger into Easter afternoon, but the most widespread heavy rainfall will be over by that point. A few strong storms could linger in Florida on Sunday and Monday.
An additional trace to one inch of rain will fall across parts of Alabama, Georgia, Florida, and the Carolinas through Sunday. A few locations will get one to two inches of additional rainfall, especially closer to the Carolinas.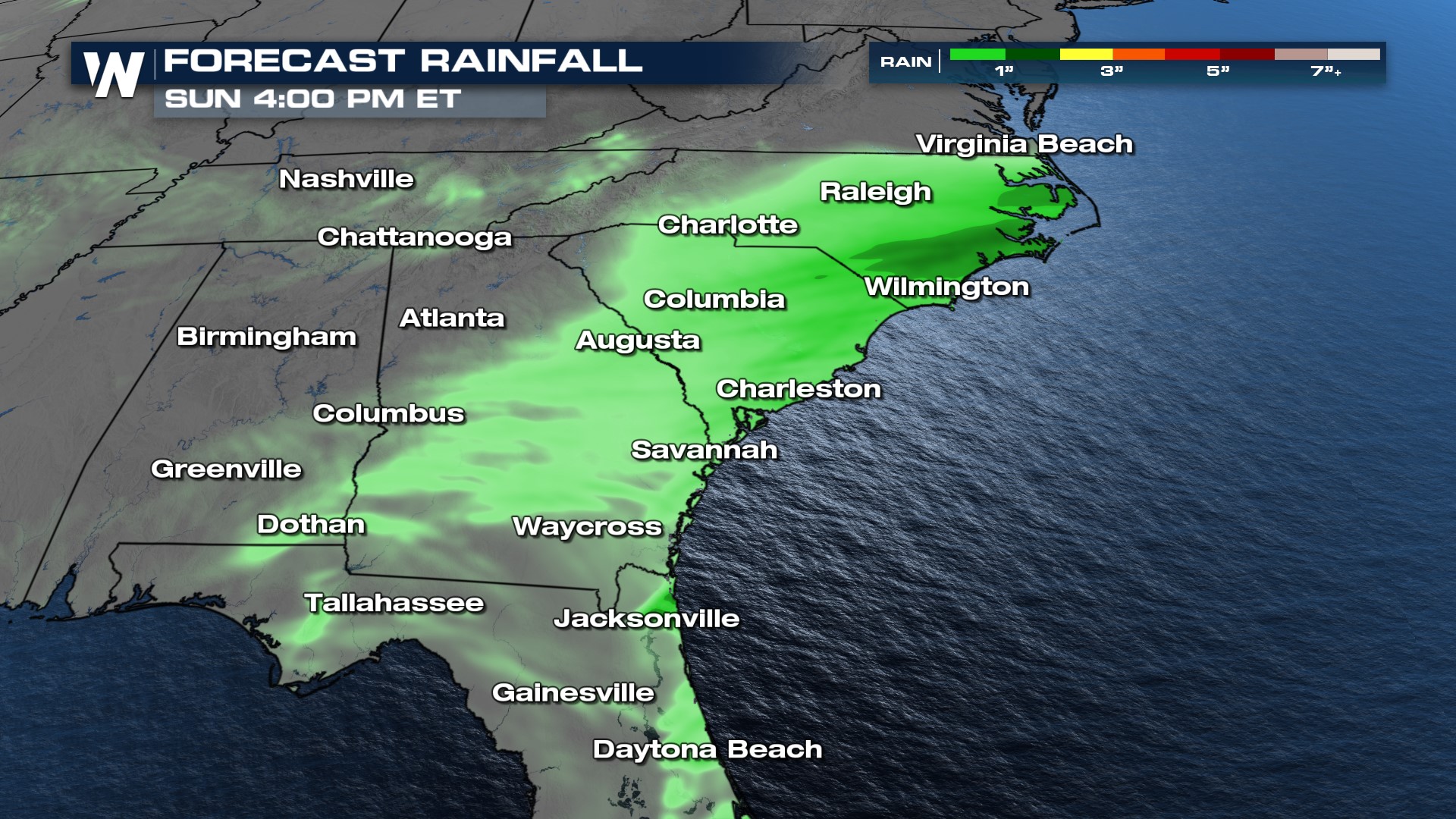 Cold weather was felt for many Southeast cities on Saturday as clouds and rain kept temperatures at bay. A gradual warming trend will ensue Sunday.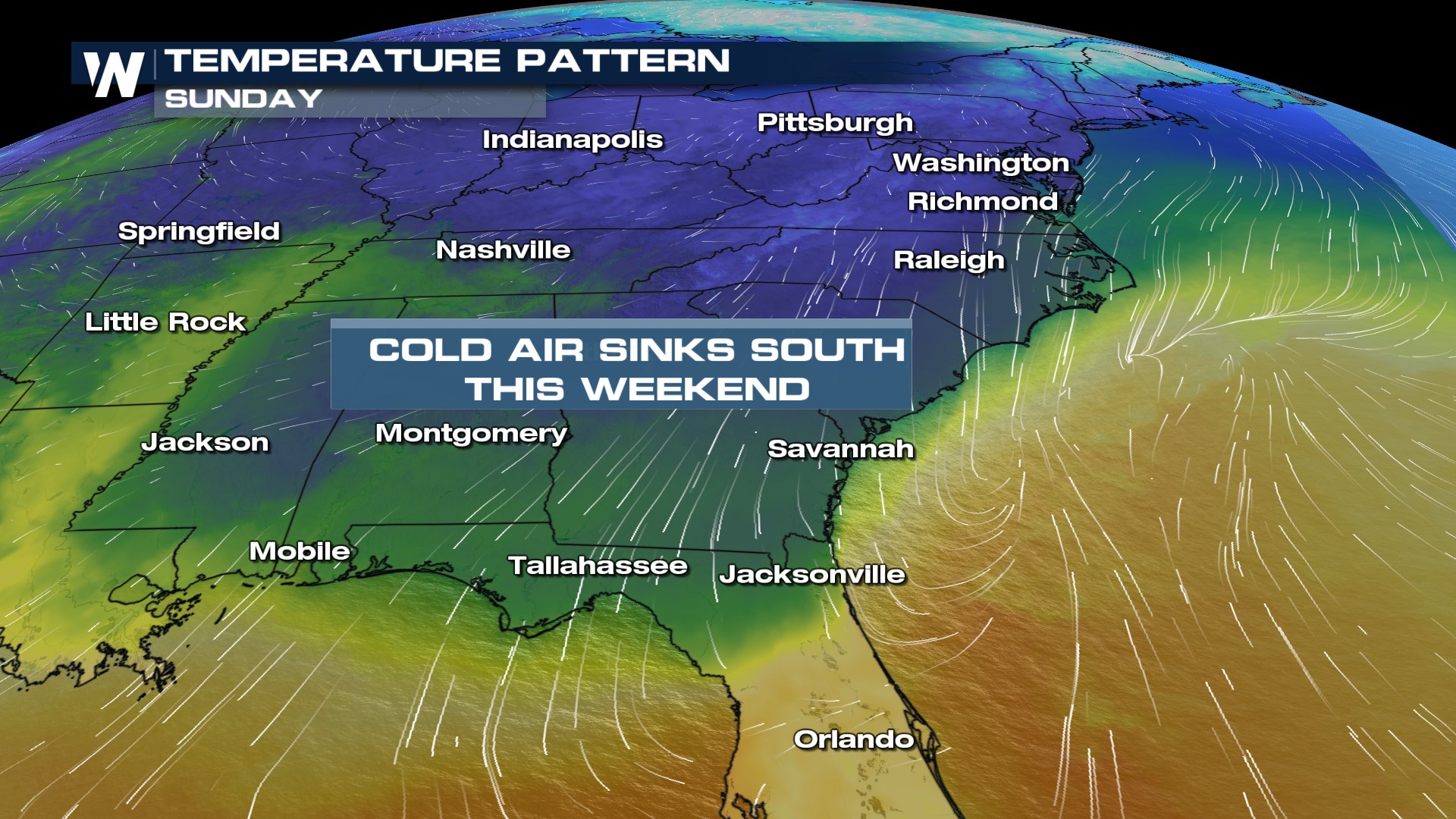 Temperatures were 10 to 20 degrees below average in cities such as Atlanta, Birmingham, Columbia, and Raleigh. Now the temperatures will climb back toward average.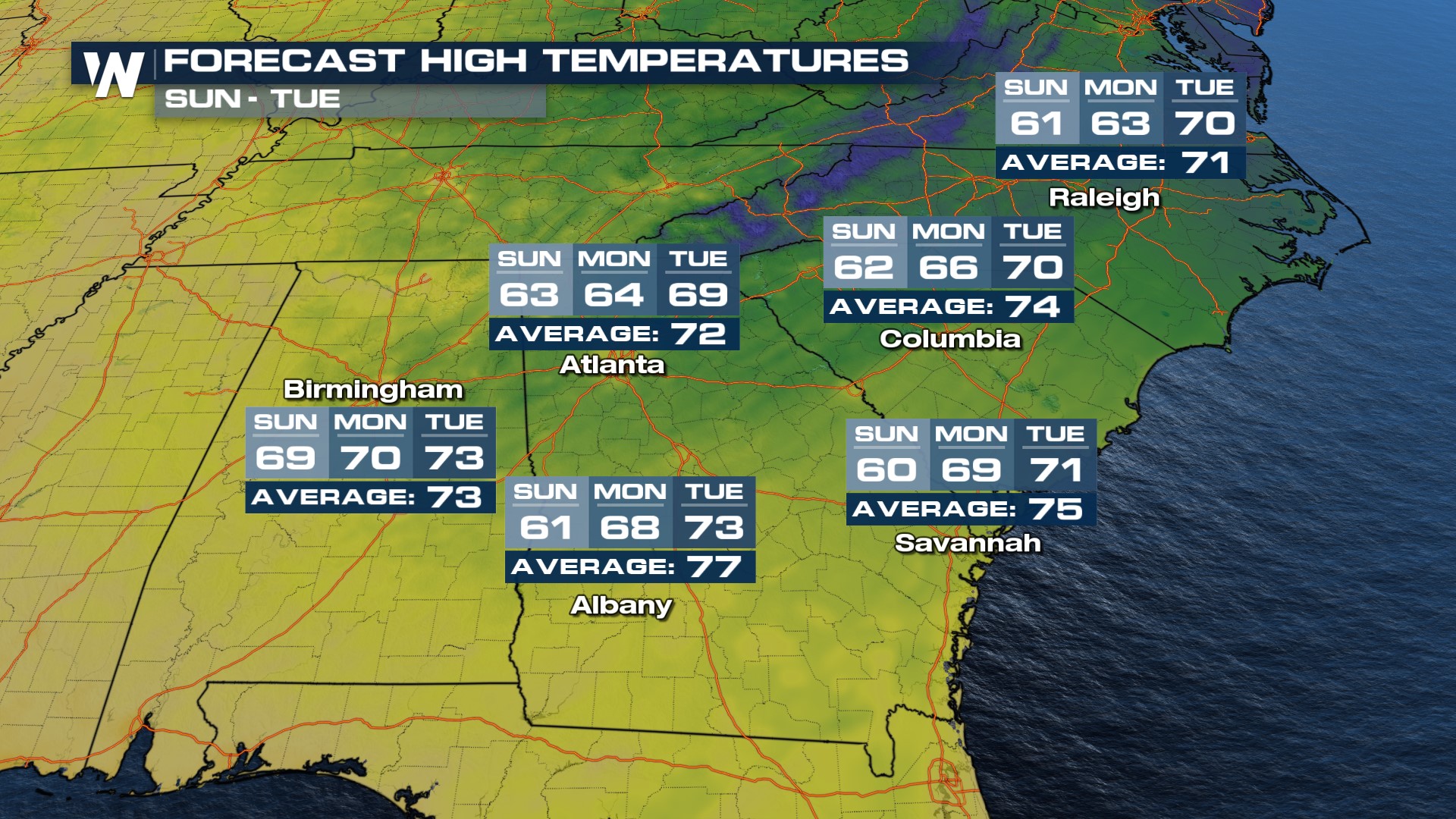 Stay with WeatherNation for the latest on the next round of wet weather in the South, streaming 24/7.