The western U.S. will see a very active pattern ahead with several waves of energy pushing into the region. Heavy rain and mountain snow will be likely with this particular set-up into this weekend. Here is the latest forecast for the rain, wind and snow.
RELATED ARTICLE - Potent Storm to Impact the West Sunday into Monday
Rainfall Potential
There is a large area with the chance of excessive rainfall leading to flash flooding. With the heavy rain, debris flow and rapid run-off near burn scar areas will be the main concern. Below is a look at the excessive rainfall potential overlaid with recent area burn scars (red).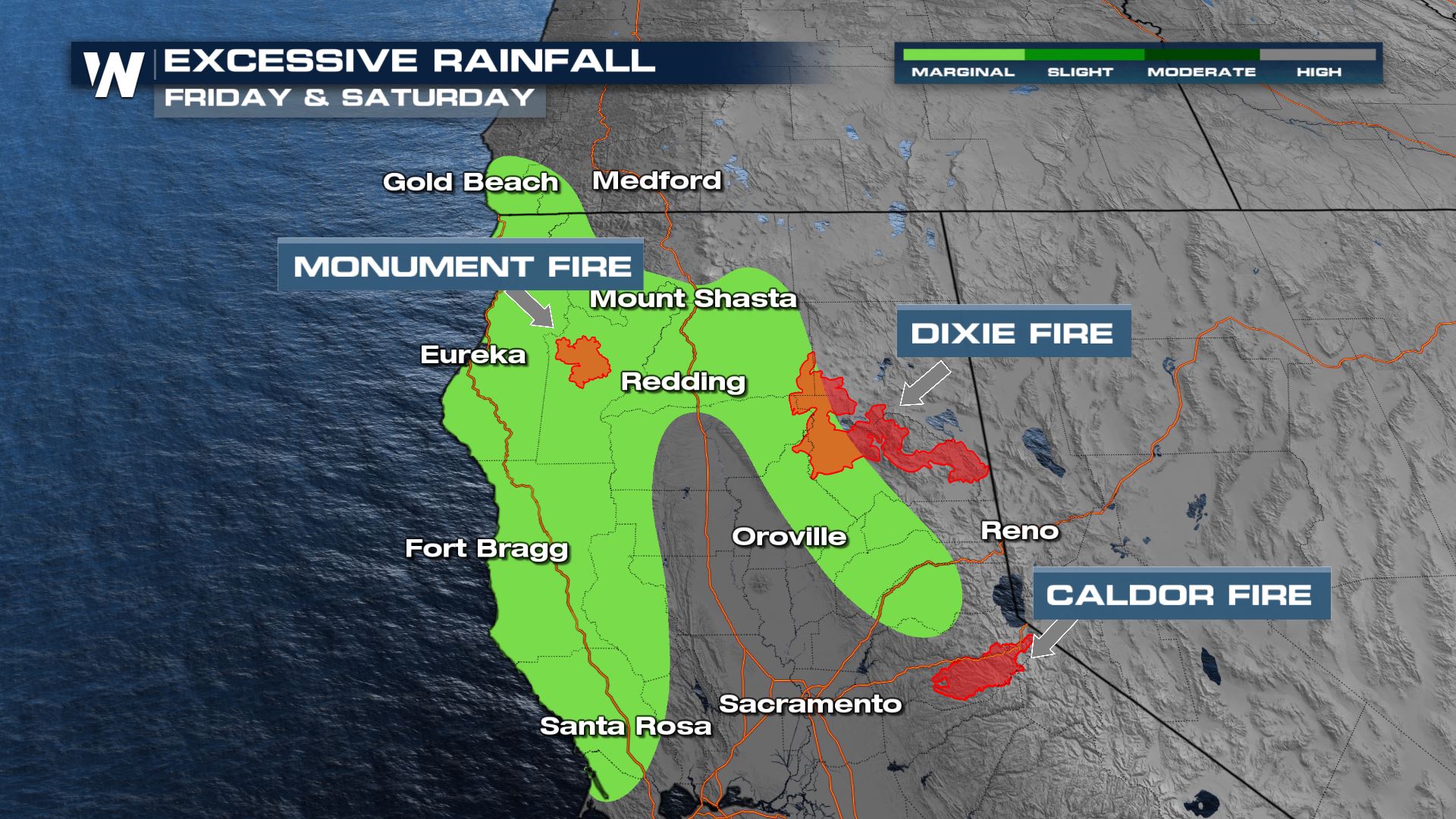 Flood and flash flood watches have been issued for much of northern California through Monday for multiple rounds of rainfall over the next few days. Heavy rain may lead to mudslides and debris flow around area burn scars.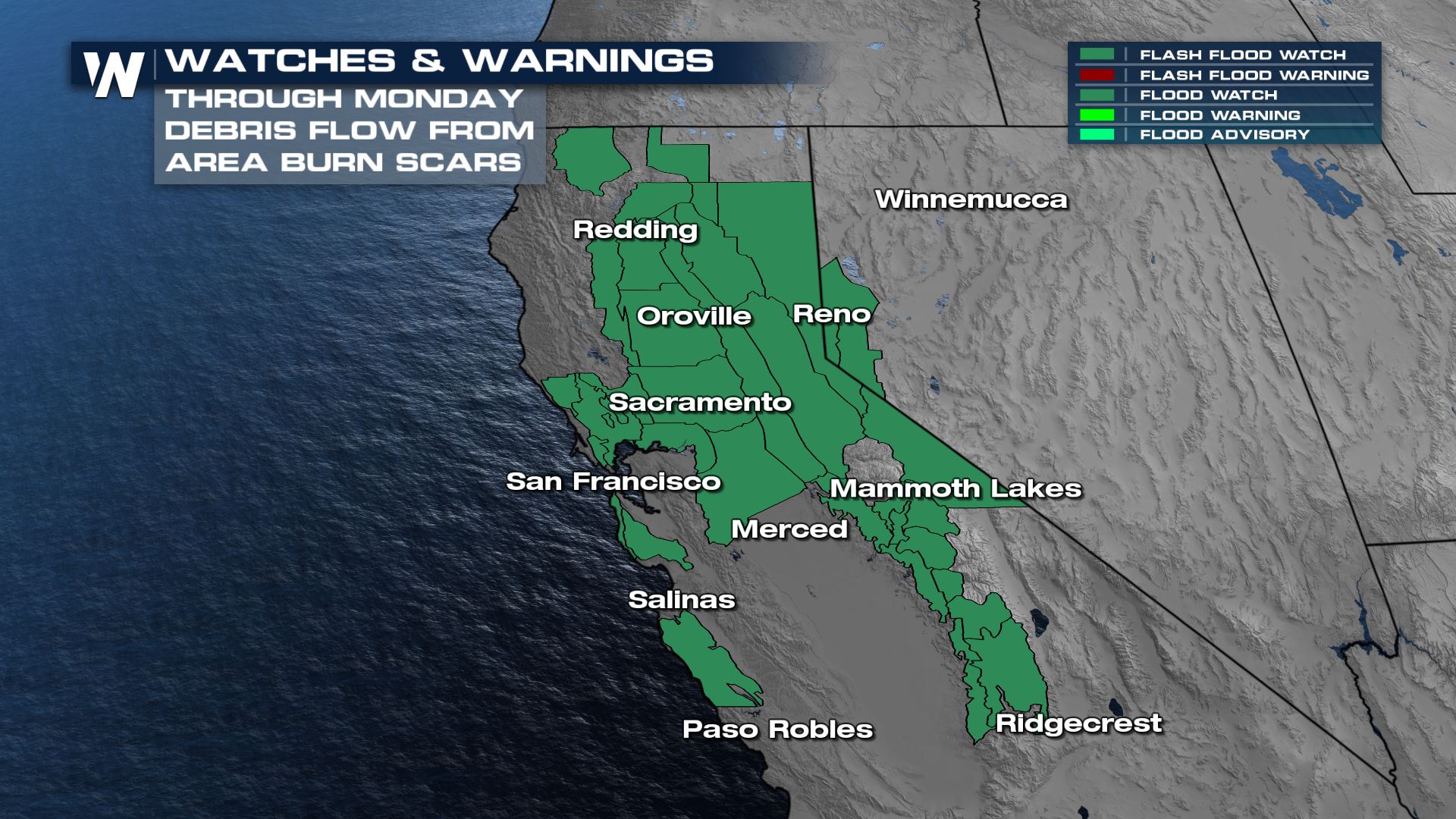 Forecast
By Saturday, our next front looms offshore, pushing inland during the morning and afternoon. Additional pockets of heavy rain will be possible with this secondary system, although it doesn't look at potent as our first. Still, with more rain on the way, we will be concerned for flooding around area burn scars and poor travel conditions.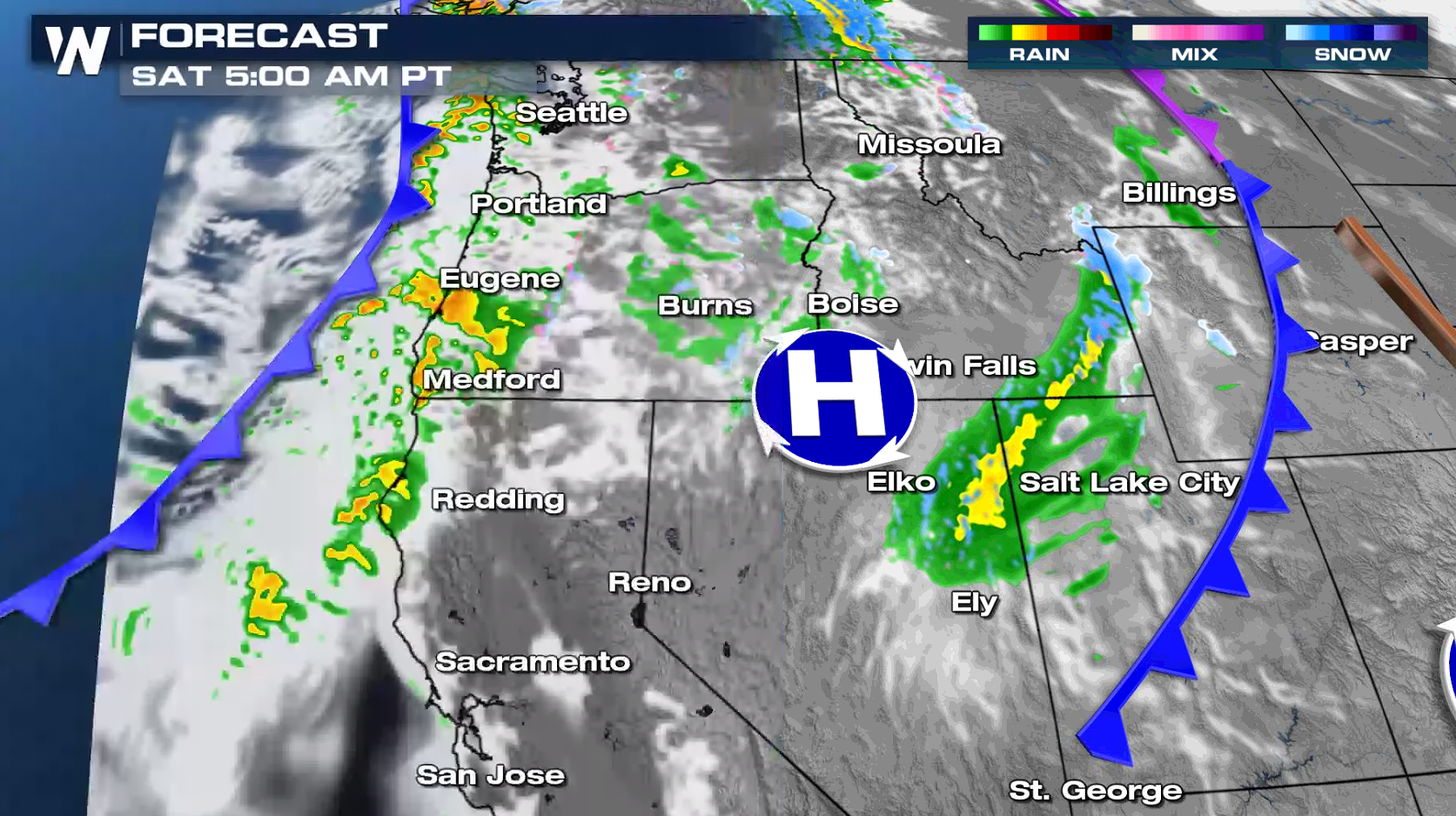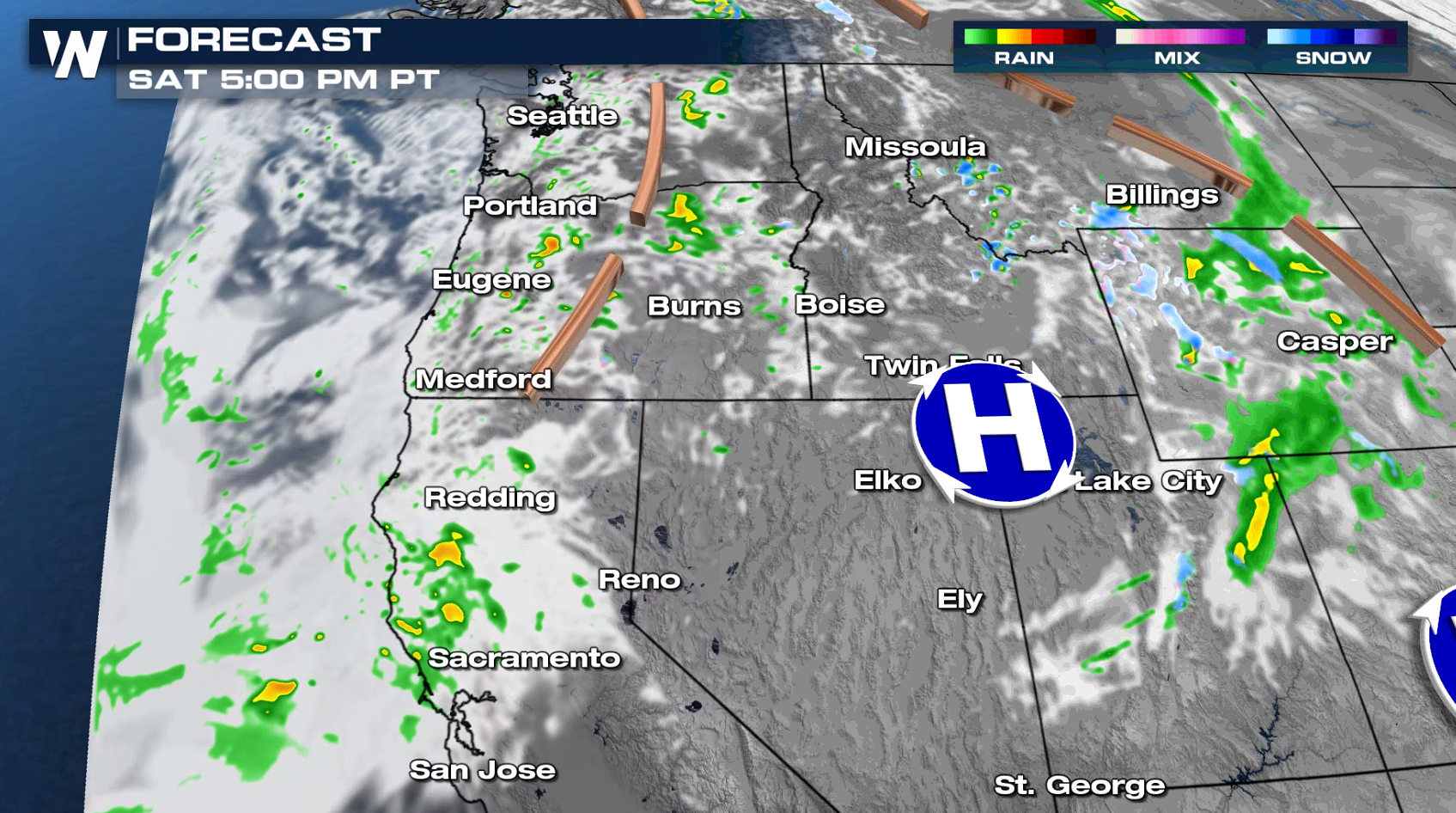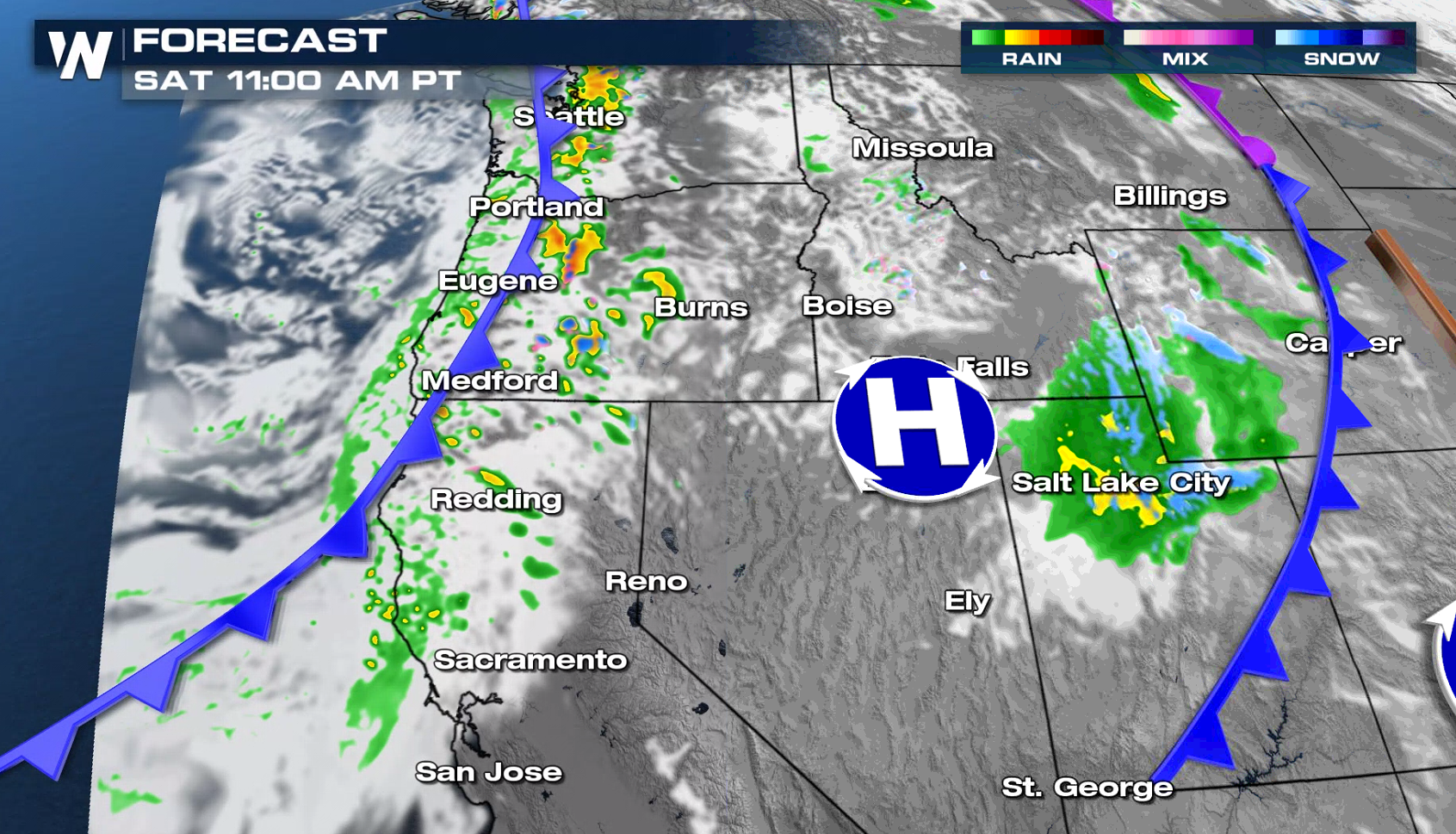 Accumulation
Heavy rain will be likely for northern California and this could be a dangerous situation. There are many burn scarred areas in California and heavy rain could lead to mudslides and debris flow problems.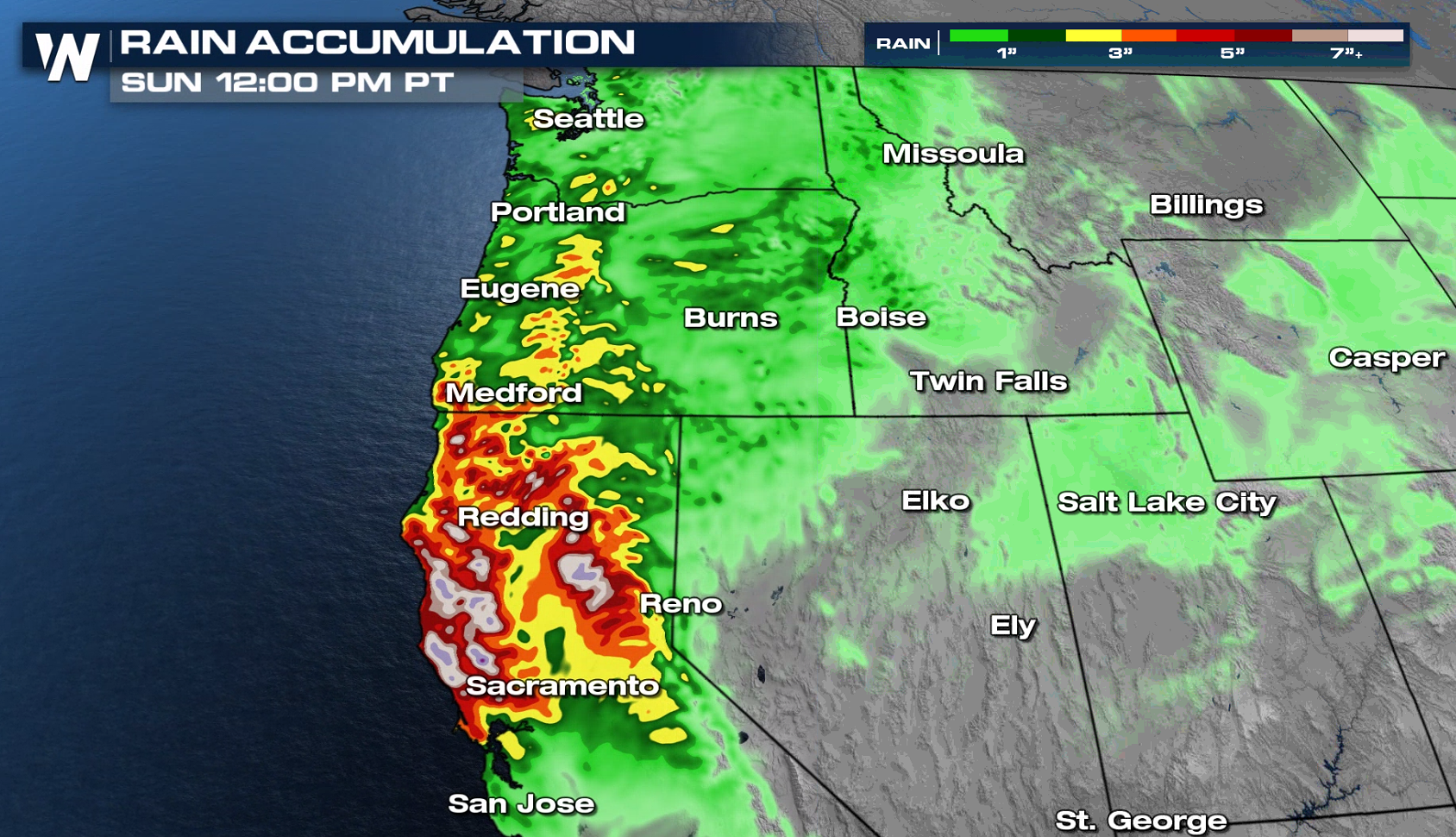 The heaviest snow will be found in the highest mountain peaks with cold air in place. Isolated areas the Cascades and Sierra Nevada may see significant snow of more than a foot.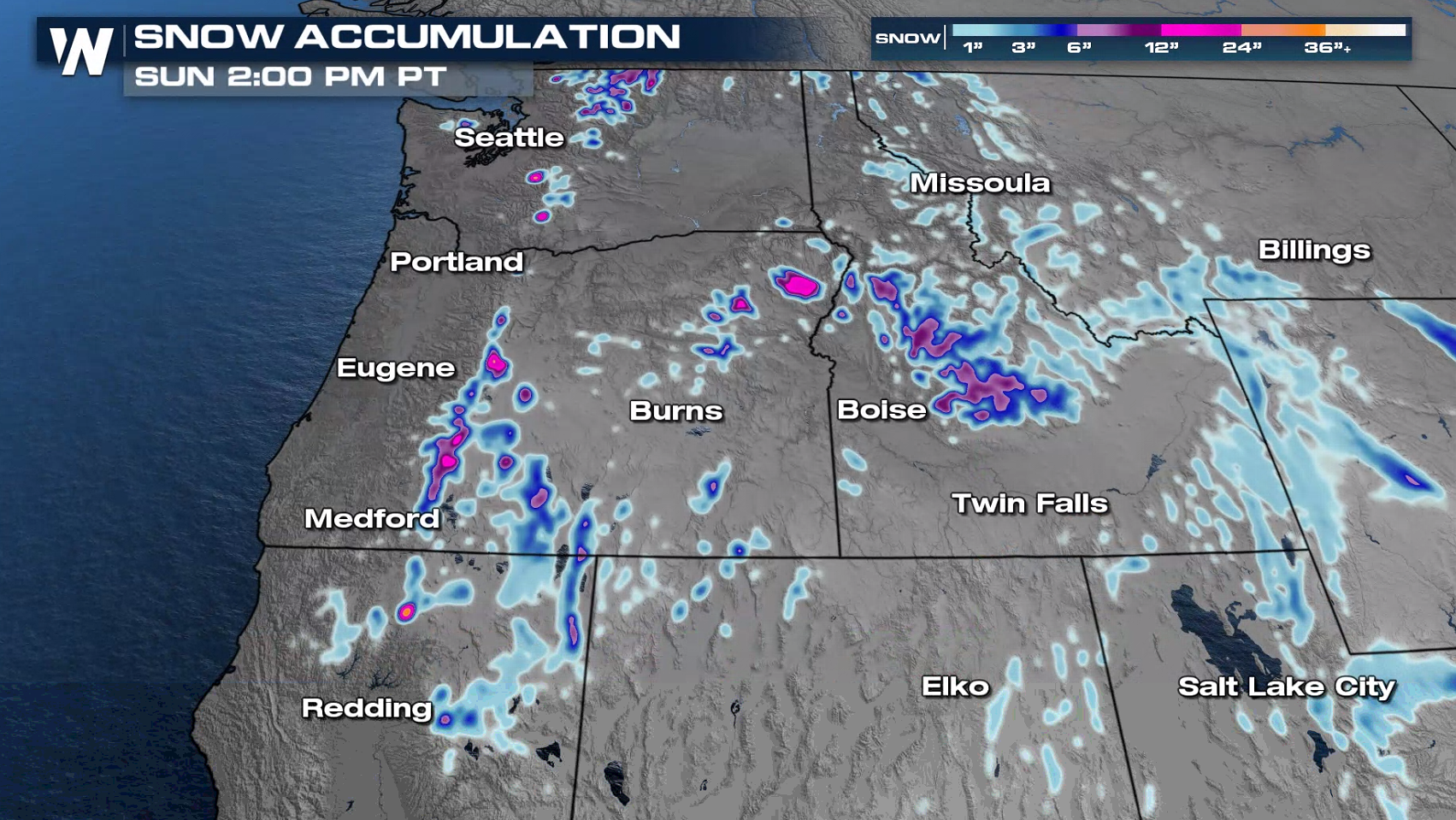 For more on the active Pacific Northwest, join WeatherNation for your western regional forecast :50 after the hour.