Winter Weather Alerts span across 9 states, including the entire state of Wyoming. Widespread accumulations and travel impacts are in store for the beginning of the work week. Heavy snow could produce snowfall rates up to 2 inches per hour. Monday, the most intense snow will be centered over Wyoming with areas of heavy snow will also extend into Utah and Colorado. There is a Blizzard warning in effect for Arlington and Elk Mountain in Wyoming for the winds sustained up to 55 mph giving us the possibility of ground blizzard conditions. Through the first half of Monday, the snow starts to fill in across the Colorado Rockies. By Monday afternoon, snow chances extend from the foothills across the I-25 corridor and into the eastern plains of Colorado.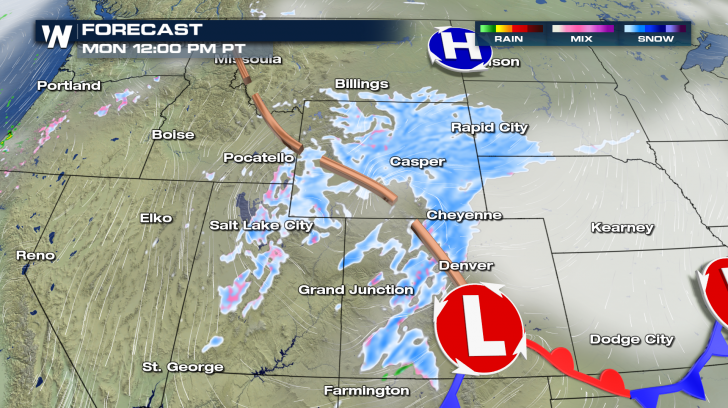 Things start to wind down by Tuesday as the energy of this storm moves into the Plains.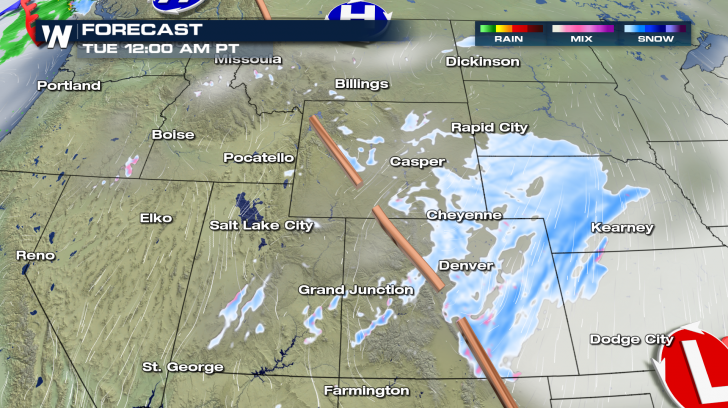 One of the hardest hit states will be Wyoming. The highest accumulation will be into the Wind River Mountains where two or more feet of snow will fall. 6 to 12 inches is expected in the Wind River Basin and 12 to 18 inches is likely in the Lander Foothills. Travel may be difficult Sunday night and throughout Monday. Some blowing and drifting snow is likely with gusts up to 35 mph.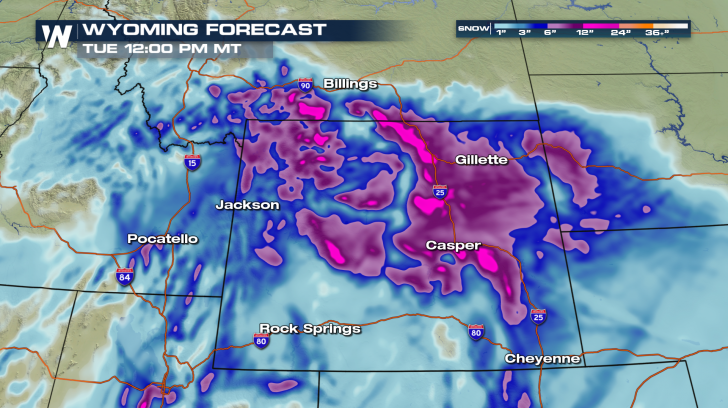 Expect 8 to 18 inches in Casper with blustery conditions. Temperatures drop in a big way with the arrival of this system.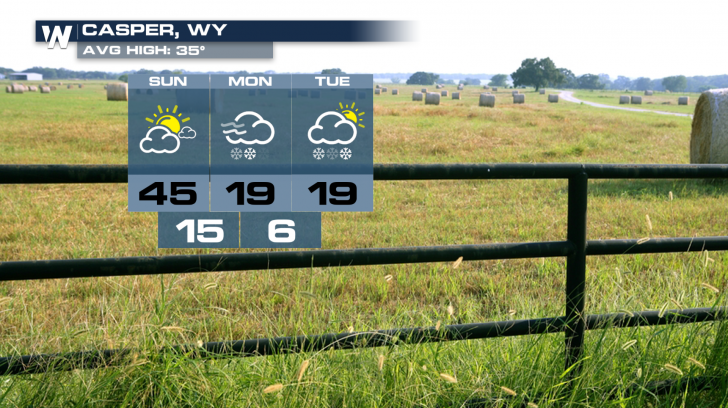 Snowfall will be a bit more sporadic across Utah, Idaho, and Nevada. Highest accumulations could end up near 12 inches on the benches of Utah. Other areas of heavy snow and blowing snow could make travel very difficult.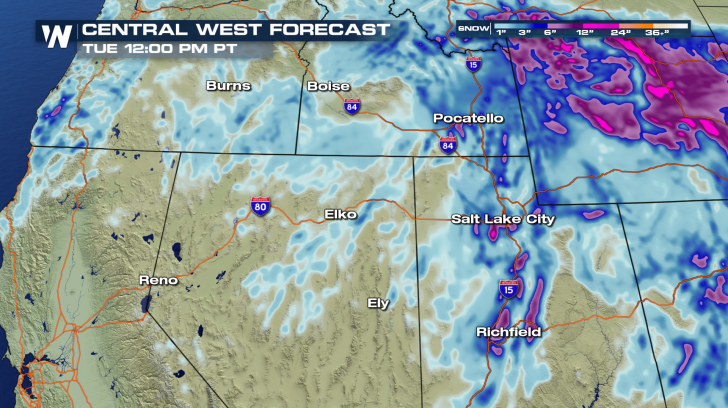 Salt Lake City has 4 to 8 inches on the way. This will be accompanied by wind chills as low as -15°.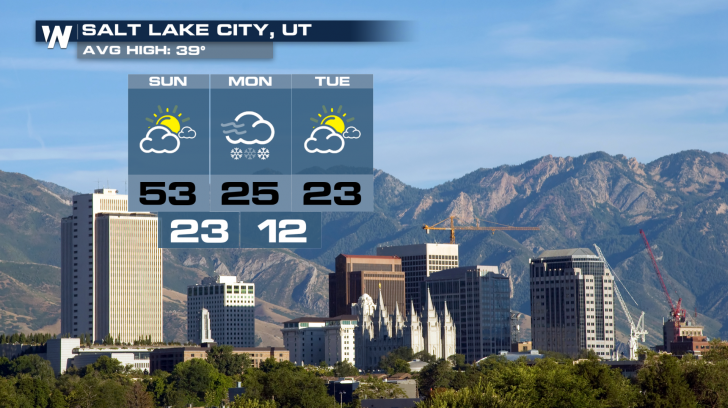 For the Colorado Rockies, 6 to 12 inches is expected. Winds could gust as high as 50 mph at times, significantly reducing visibility. Expect all mountain passes to be affected with occasional whiteout conditions.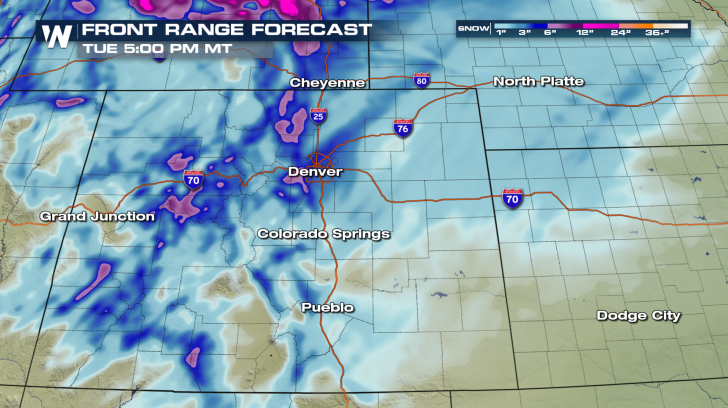 In the city of Denver, temperatures will drop drastically leading to a chance for freezing drizzle early Monday. Eventually, precipitation changes over to snow and a total of 4 to 7 inches is expected. Conditions get even colder after Tuesday, with temperatures falling below zero.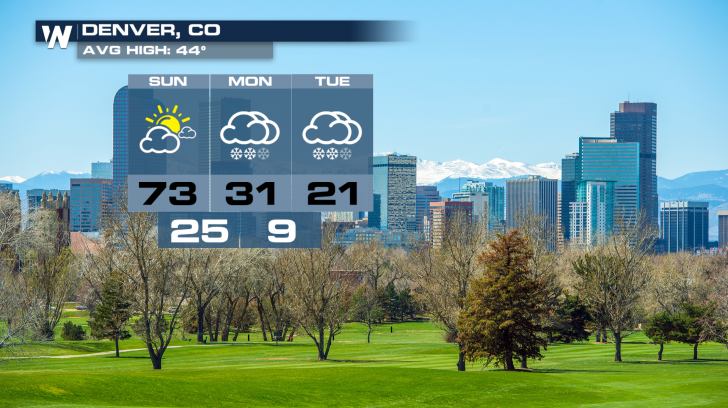 Check in with live WeatherNation coverage 24/7 on-air.