Another system developing in the Gulf of Mexico will bring increasing shower and thunderstorm chances to the Southeast this weekend.  We are not seeing anything in this pattern that shows a risk of severe weather, but heavy rain will definitely be a threat for flash flooding.  Here is the very latest.
Forecast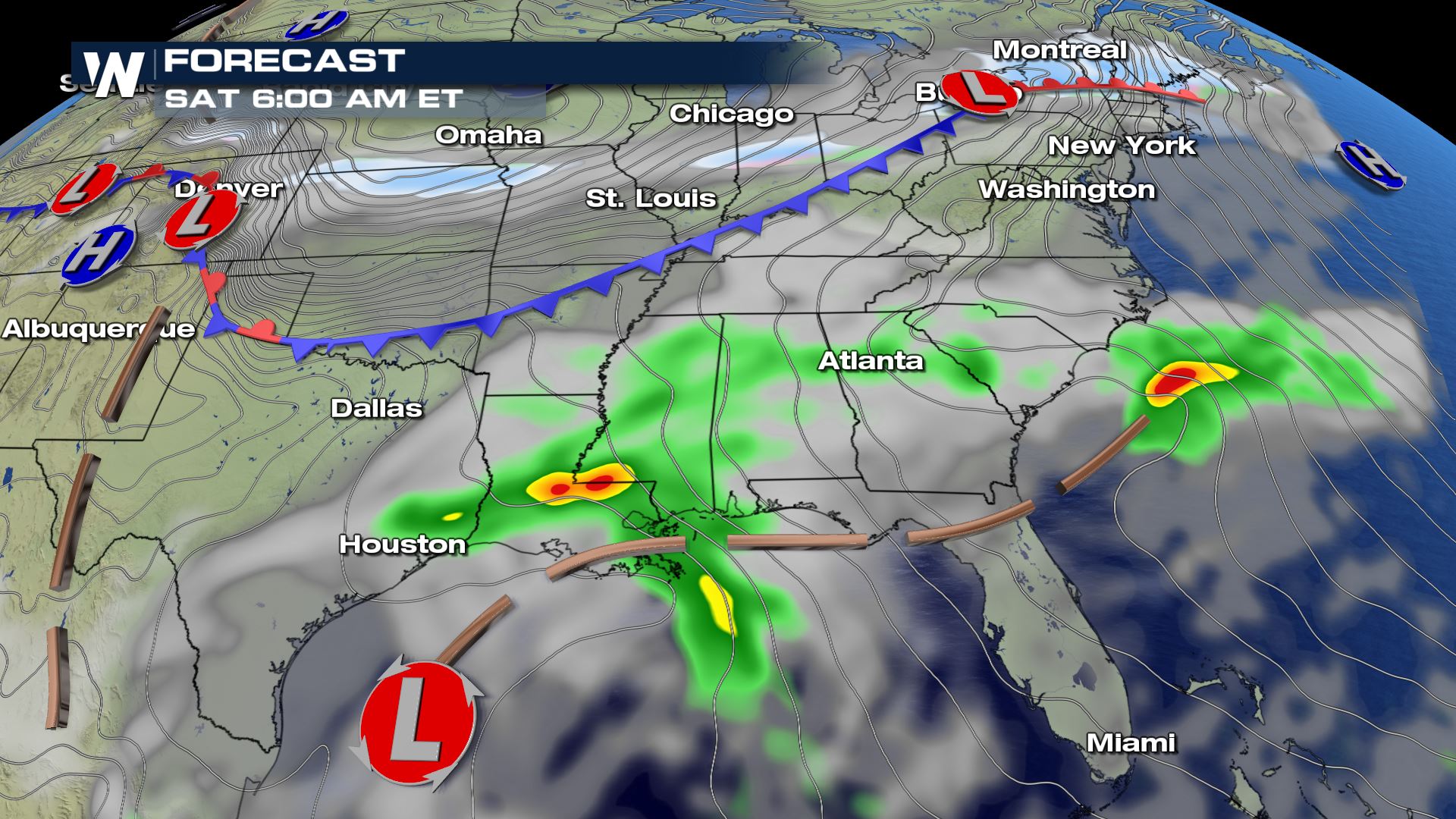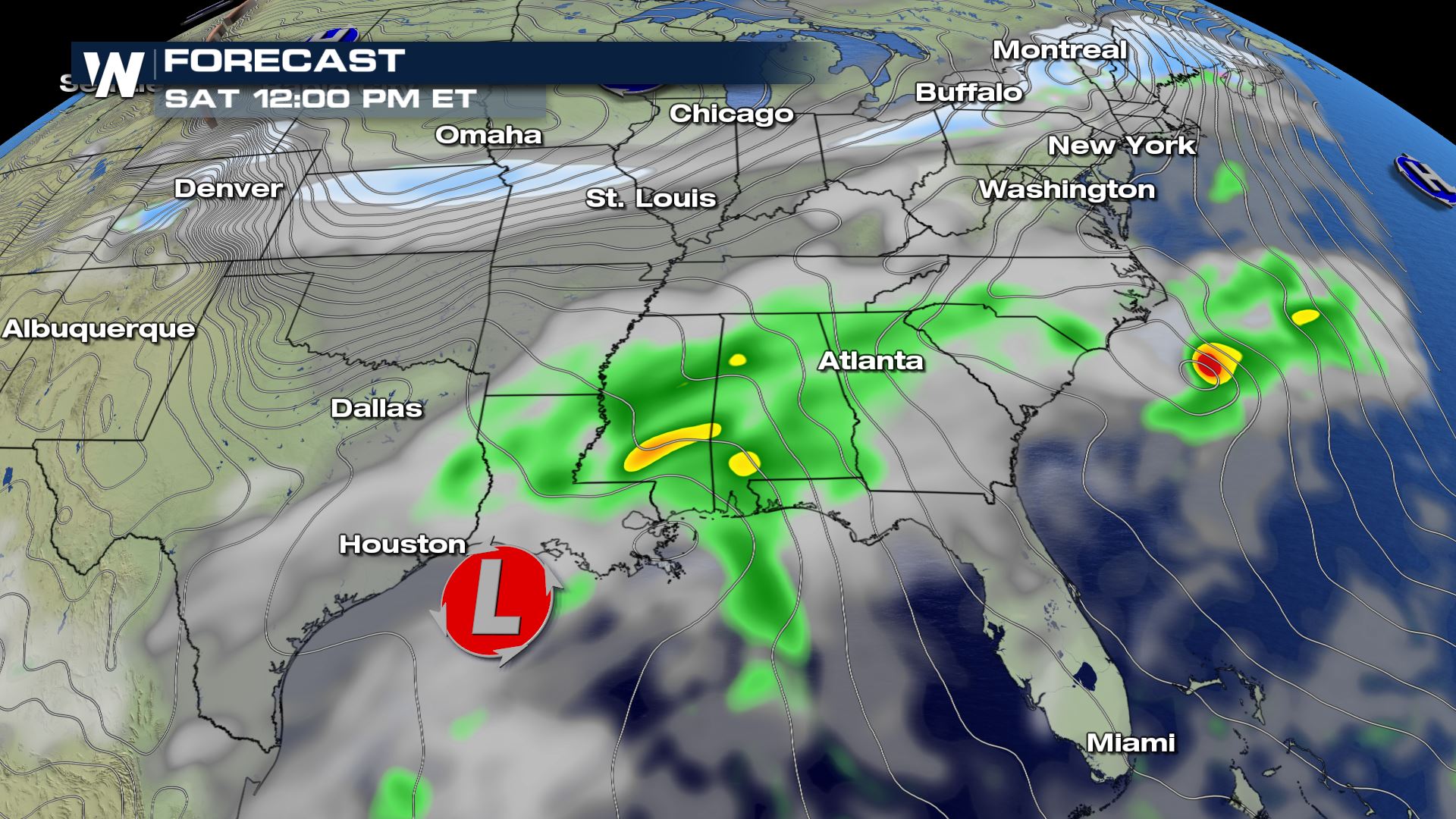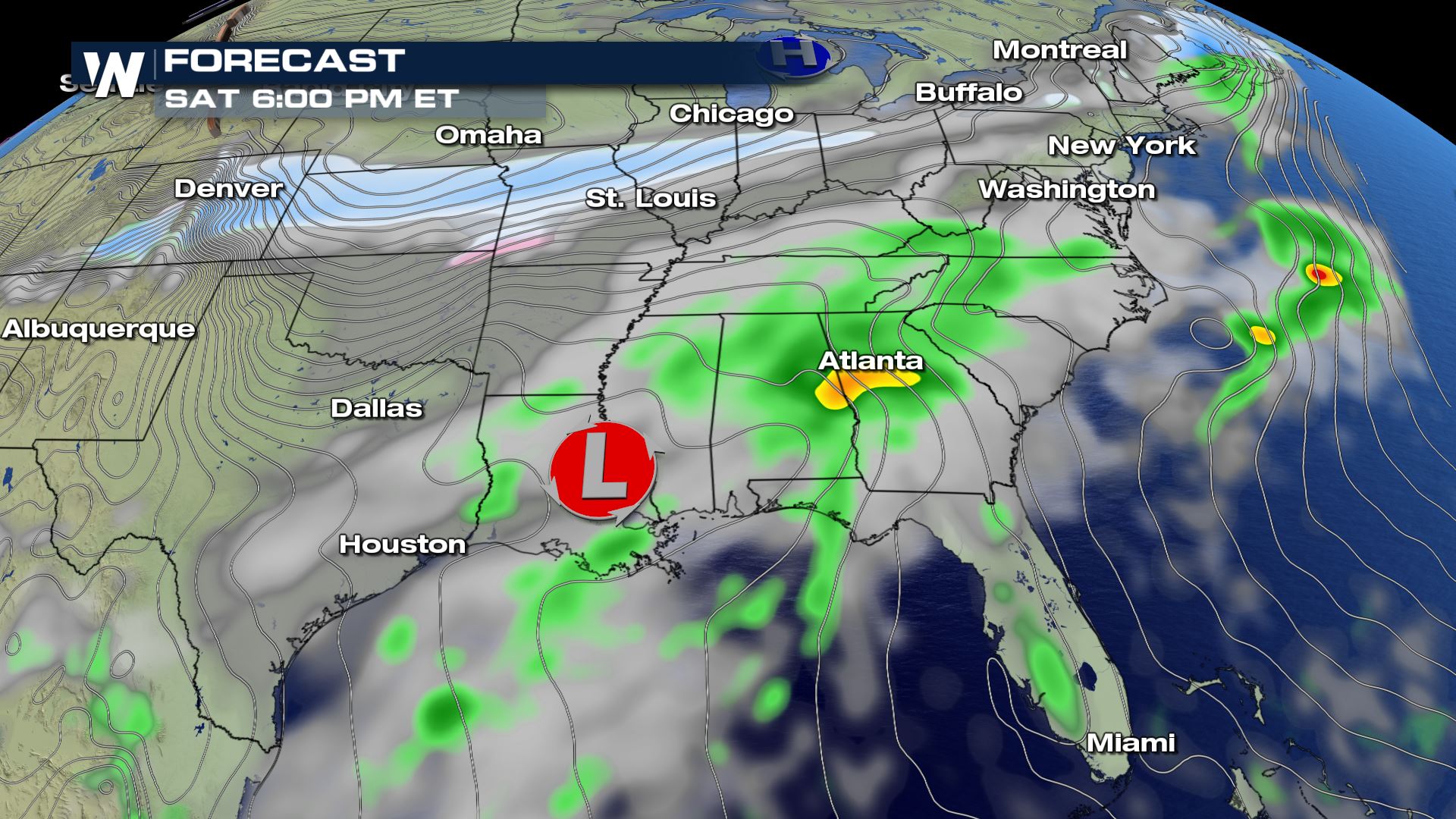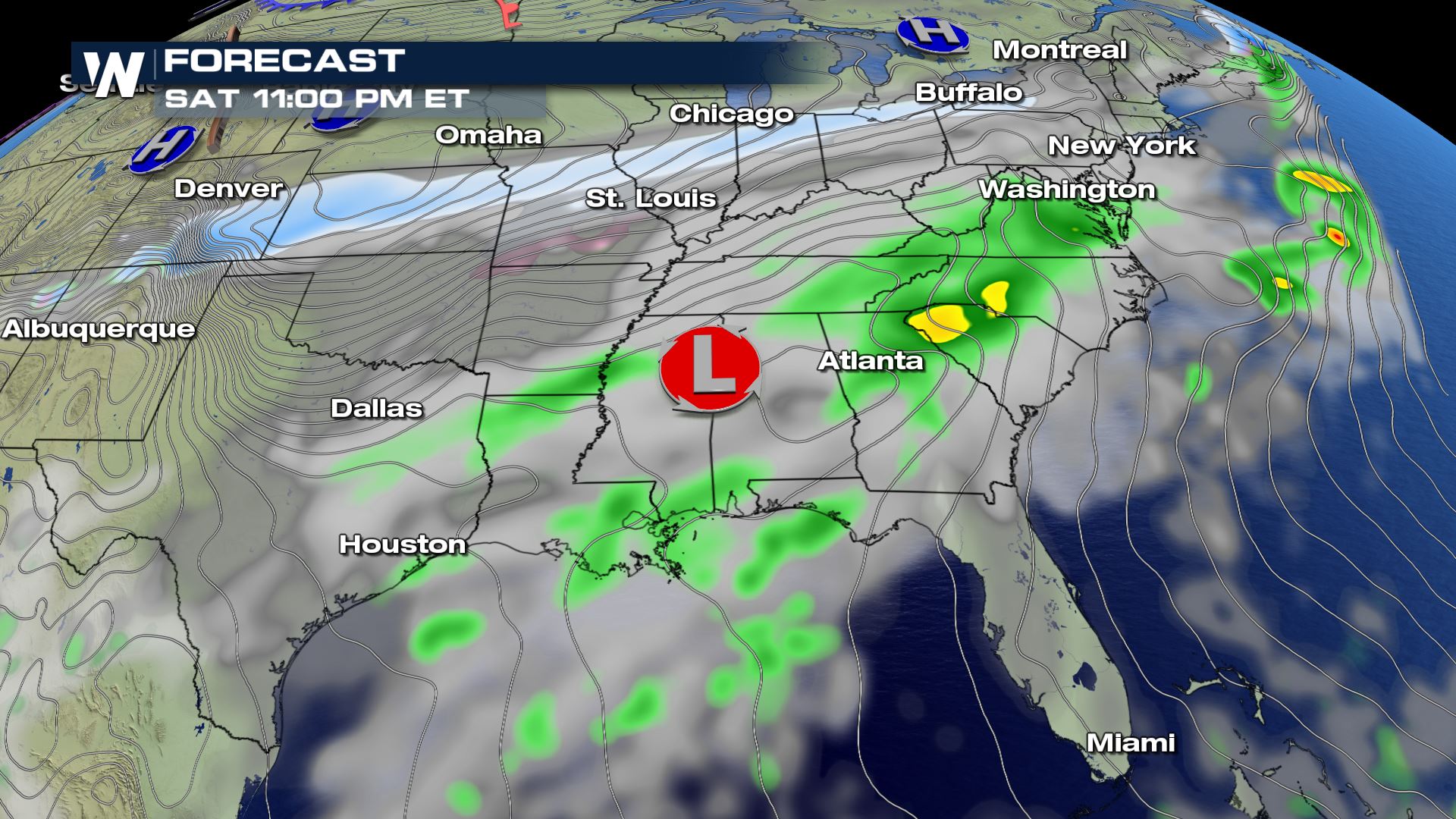 Saturday's showers and storms will likely begin along the Gulf Coast and push farther to the northeast over parts of the Tennessee Valley and Mid-Atlantic.  Times of heavy rain will be possible and some areas of the Tennessee Valley could see over 5 inches.
Rainfall Potential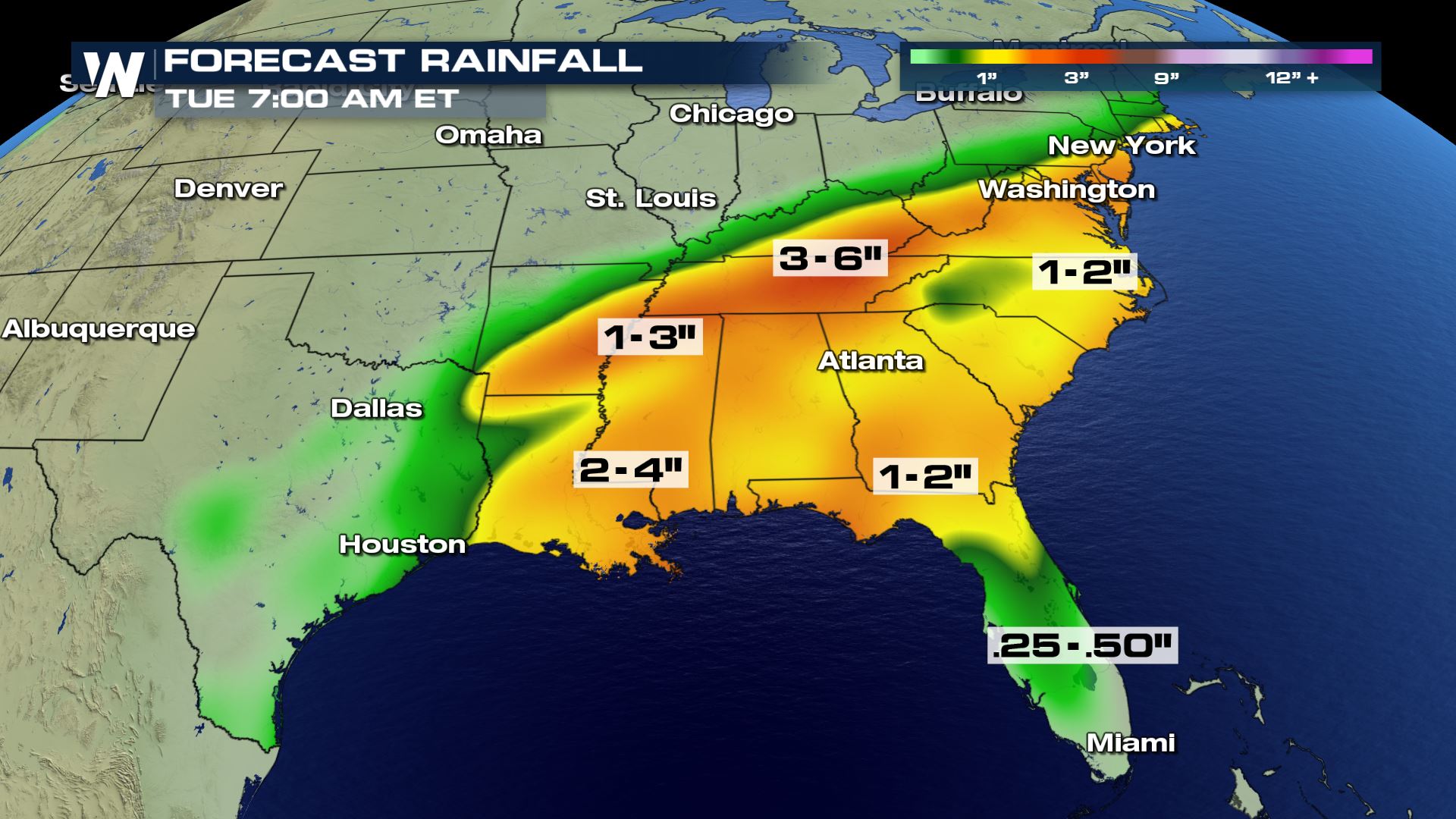 Take a look at some of the potential rainfall totals across the Southeast.  It looks like the highest rain will be over the Tennessee Valley with the a chance of 3-6 inches.  Rain this heavy in a short period of time could lead to flash flooding and rising streams and rivers.  We will likely start to see some flood advisories or flood watches issued very soon.
Meteorologist Patrick Crawford