Record levels of the seaweed variety Sargassum are being seen in the Atlantic, well ahead of the peak in mid-summer. Across the 5,000 mile long Sargassum belt, the highest concentrations of the seaweed is in the central - East Atlantic. Closer to the U.S. coastline, we have seen an increase in Sargassum in the last month, but not to the same record levels compared to the eastern Atlantic. Still, according to the official outlook from the University of South Florida Optical Oceanography Laboratory, "As a result, major beaching events are inevitable around the Caribbean, along the ocean side of Florida Keys and east coast of Florida, although the exact timings and locations are difficult to predict." A peak of Sargassum beaching is expected in June and July and could be the largest ever recorded. This year's bloom is on par with 2018 and 2021 March/April numbers. Imagery shows the concentrated of Sargassum around the Caribbean, the Dominican Republic and Puerto Rico where the brighter greens and yellows are visible.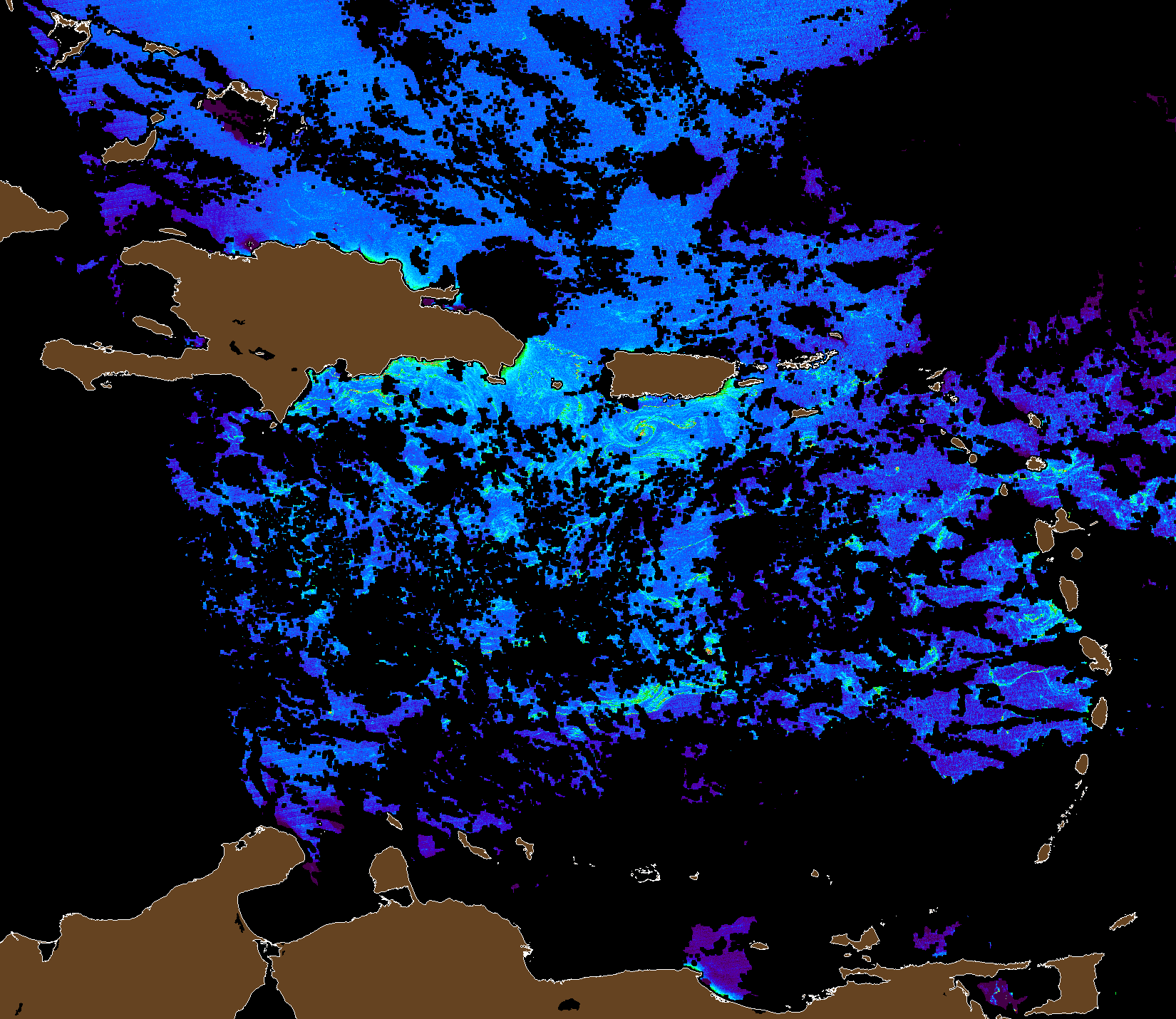 University of South Florida Optical Oceanography Laboratory AFAI: Alternate Floating Algae Index (in reflectance units) to detect ocean surface features such as Sargassum, green macroalgae, and cyanobacteria.
According to the National Oceanic and Atmospheric Administration (NOAA), "Sargassum is a genus of large brown seaweed (a type of algae) that floats in island-like masses and never attaches to the seafloor." Sargassum clumps/patches are found in the upper portions of the water, along the surface and can stretch across miles of the ocean. Sargassum is very important for marine life, serving as a food source for fish, turtles, birds, crabs, and shrimp. Sargassum movements is highly dependent on ocean currents.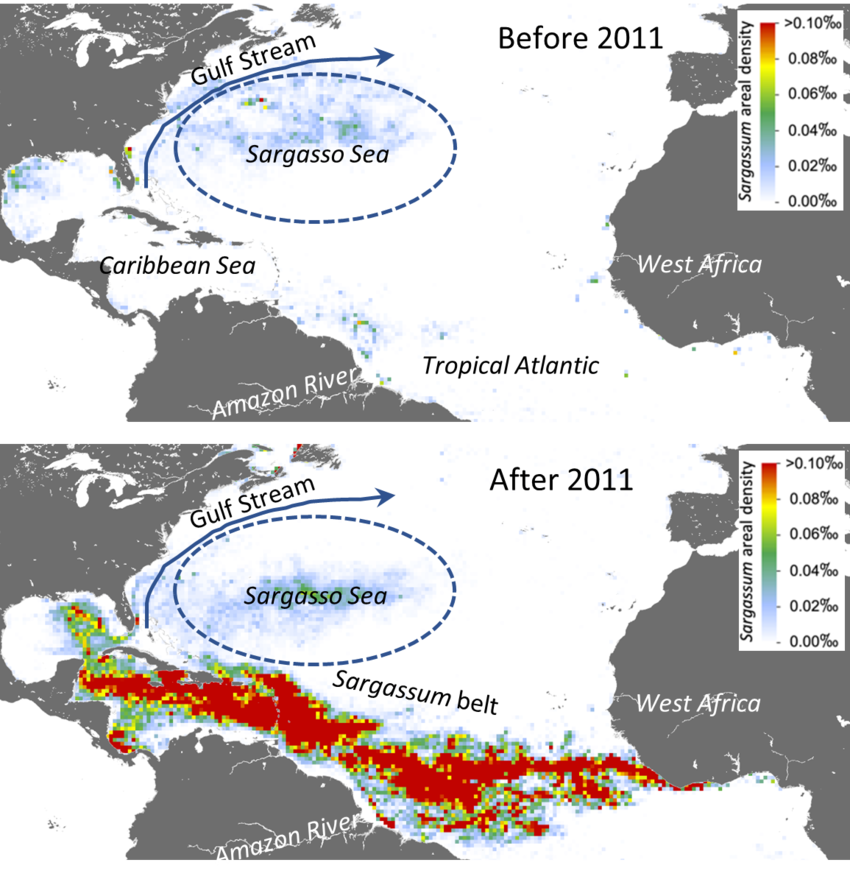 University of South Florida Optical Oceanography Laboratory Map Showing the Sargassum belt in 2011
There are both pros and cons to the Sargassum, according to the University of South Florida Optical Oceanography Laboratory, "U.S. NOAA prohibits harvesting of Sargassum in U.S. waters without authorization. Sargassum may be used as fertilizers for sand dunes and thus protects shoreline stability." However, when Sargassum washes up on the beaches it can smother turtle nests, decompose and create a breading ground for bacteria and insects. If it is thick enough, the Sargassum can block waterways and have an impact on the marine industry. Be aware if you head to the southern Atlantic and Gulf Coast beaches in the next few months, as you could be seeing a bit more seaweed in the water.
Stay with WeatherNation for the latest in your beach forecasts.