The week starts with the potential to see severe thunderstorms in the Northern and High Plains. Here's a look at the risk areas, outlined by the
Storm Prediction Center
. A marginal risk (level 1 on a scale of 0 to 5) extends from the Canadian Border in North Dakota southward to the Texas Panhandle and eastward into the Ohio Valley. A slight risk (level 2) includes areas from the Badlands of North Dakota to the northern Nebraska Panhandle.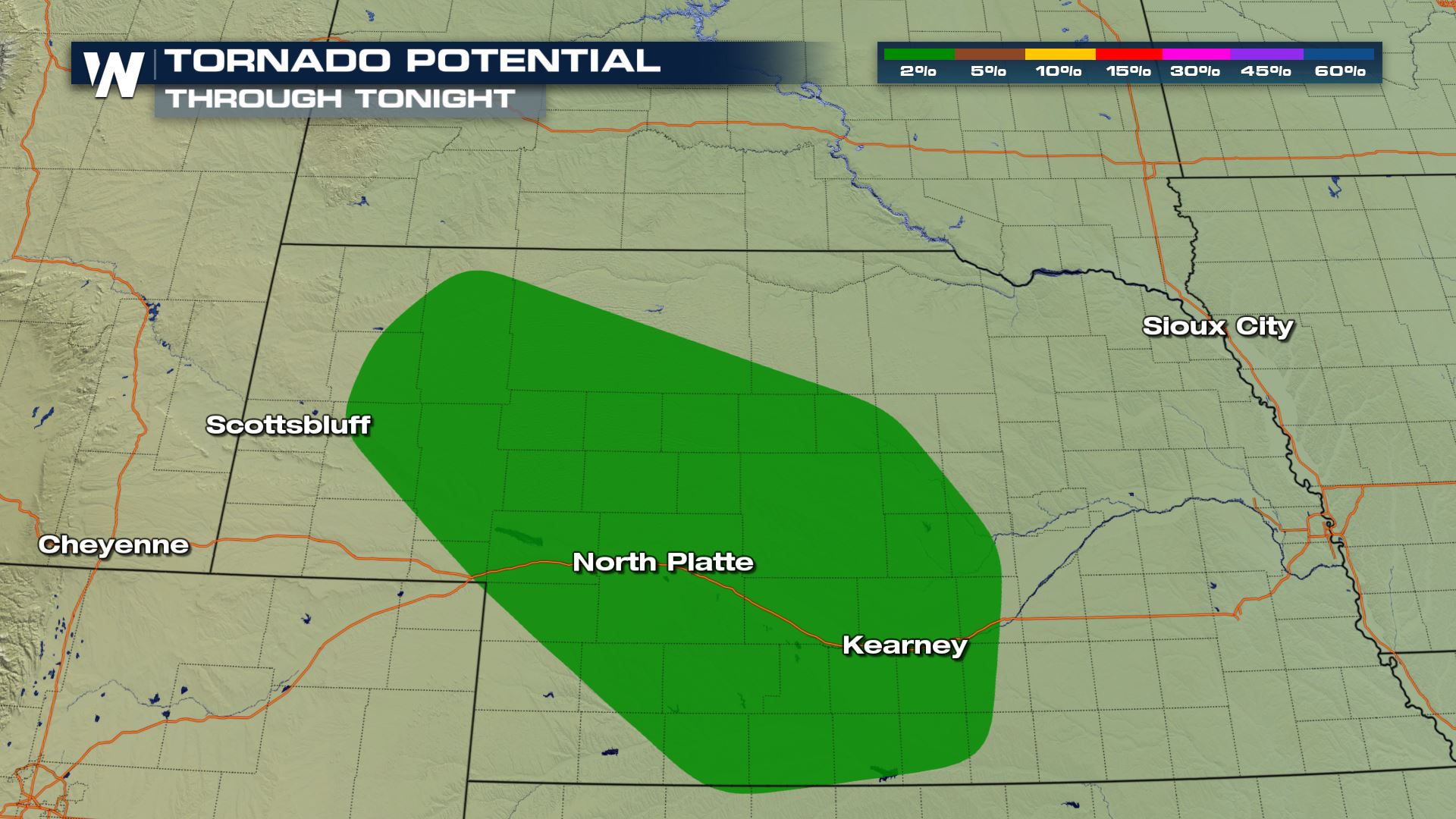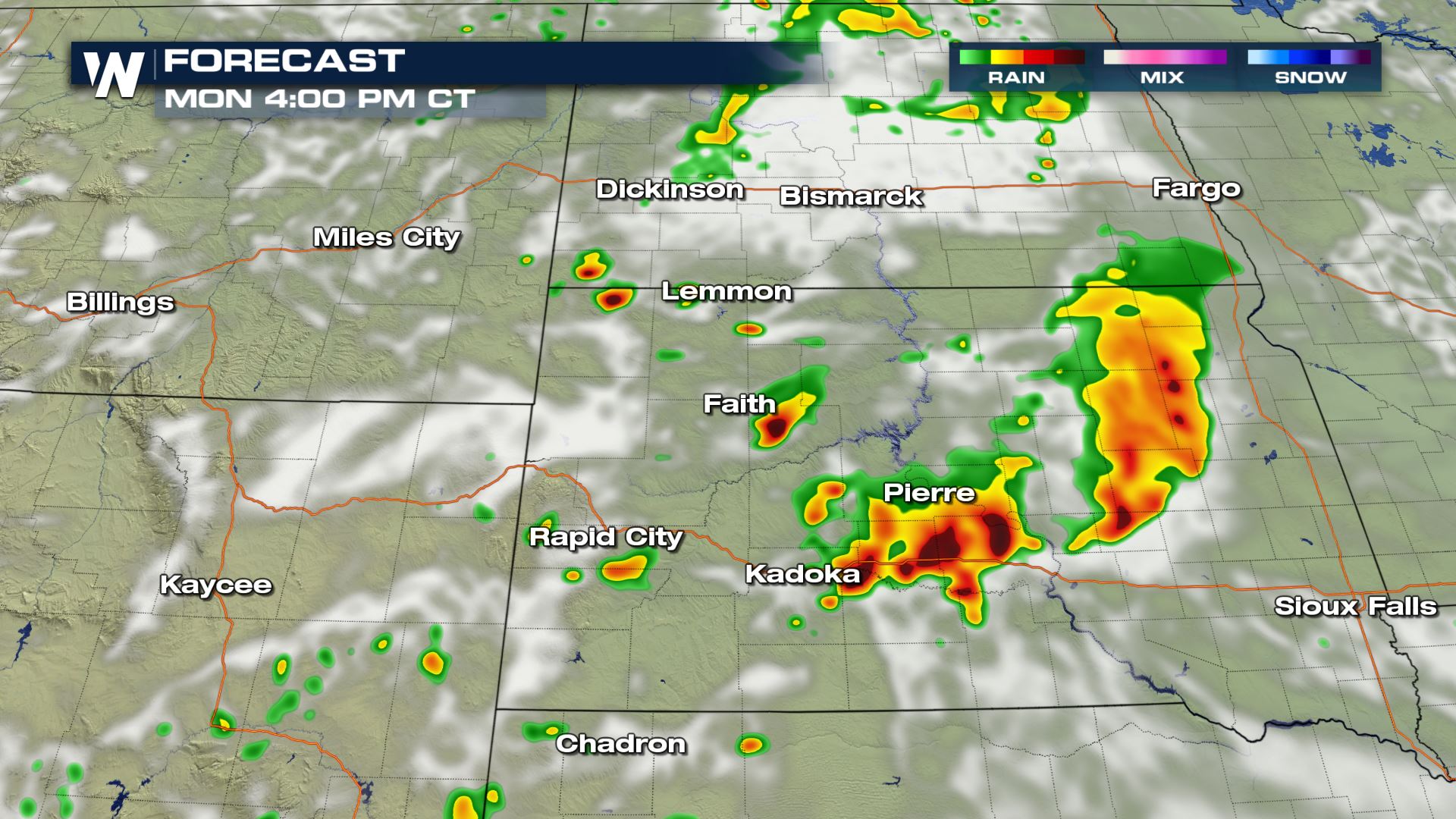 Large hail and damaging wind gusts are the biggest concern for today (Monday), with an isolated tornado possible from near Bismarck, North Dakota into the Black Hills of South Dakota. A low pressure center will aid in the development of thunderstorms around midday in North and South Dakota. Storms are expected to move southeast into the Central Plains during the afternoon and evening along a second low pressure center and warm front. These storms hold their strength into the overnight hours as move along the upper level jet stream wind. They will continue to bring heavy rain leading to flooding concerns the next few days. Monday afternoon more developing storms could lead to additional flooding from what took place this morning.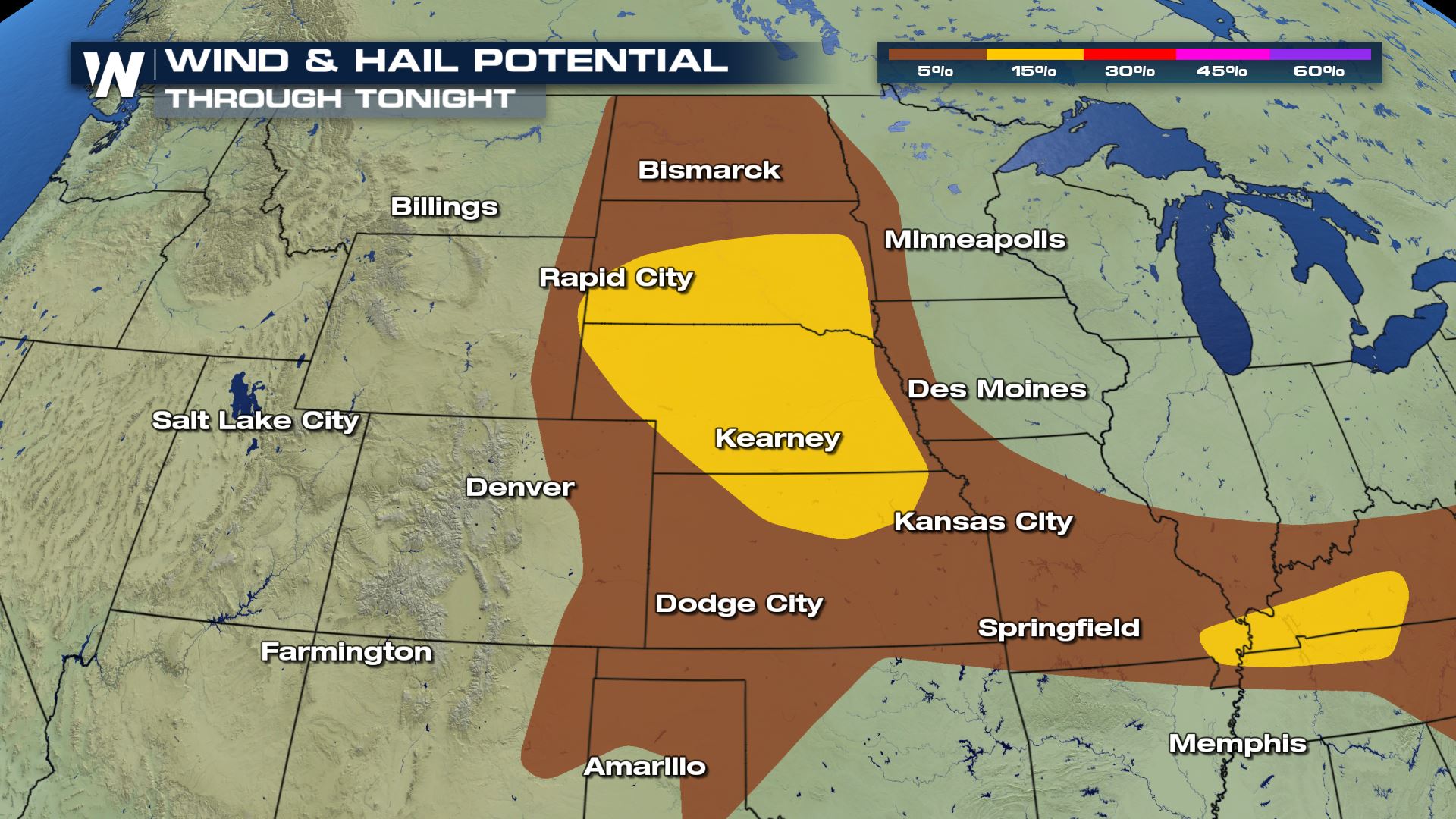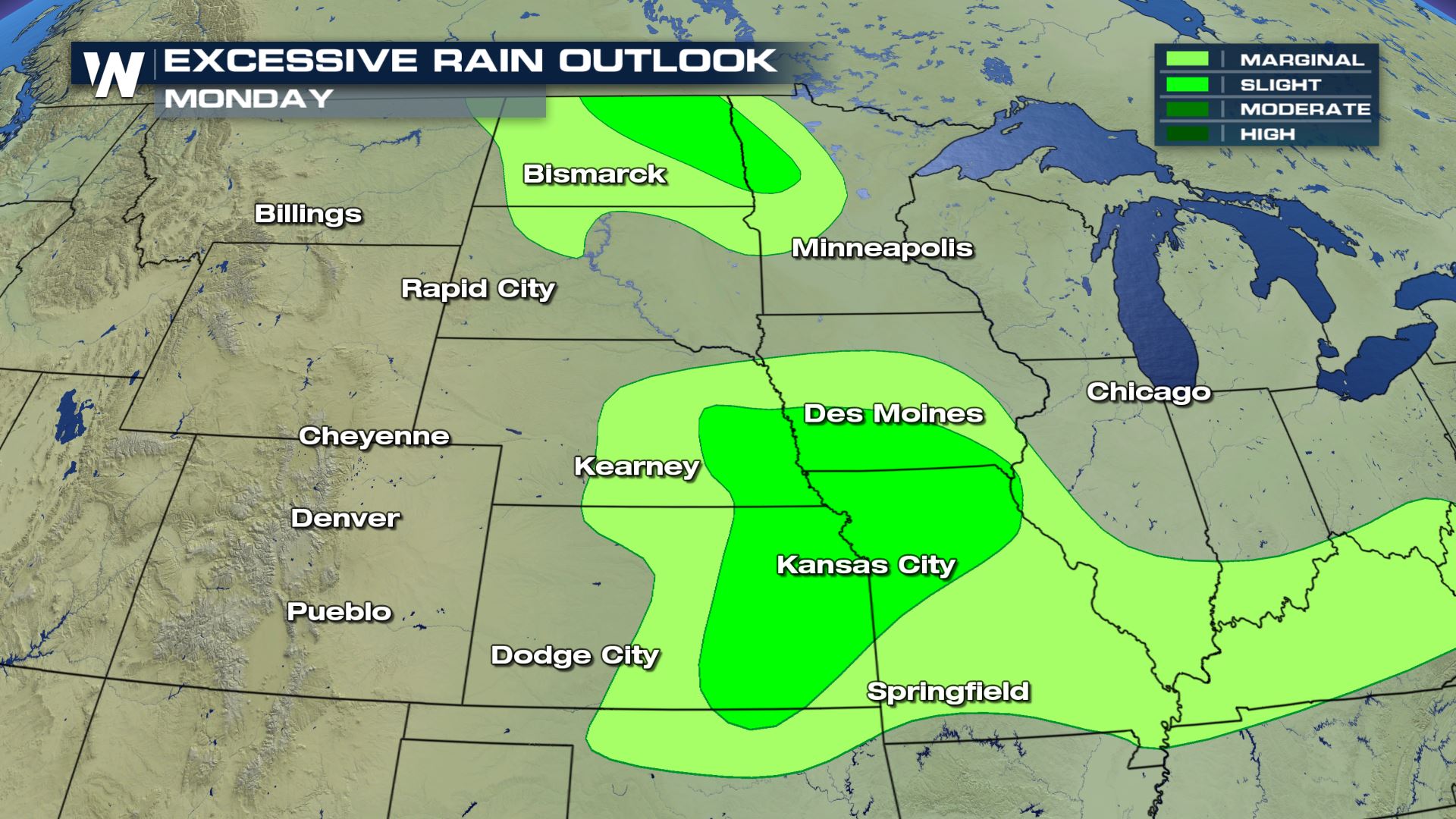 As we go into Tuesday, the energy following the upper level wind brings a chance for severe storms into Minnesota. The marginal risk (level 1) also has a chance for tornadoes to develop as the shear is elevated due to the jet stream. The morning could be active with a widespread MCS coming through. Additional storms developing in the afternoon are ones that may begin to rotate.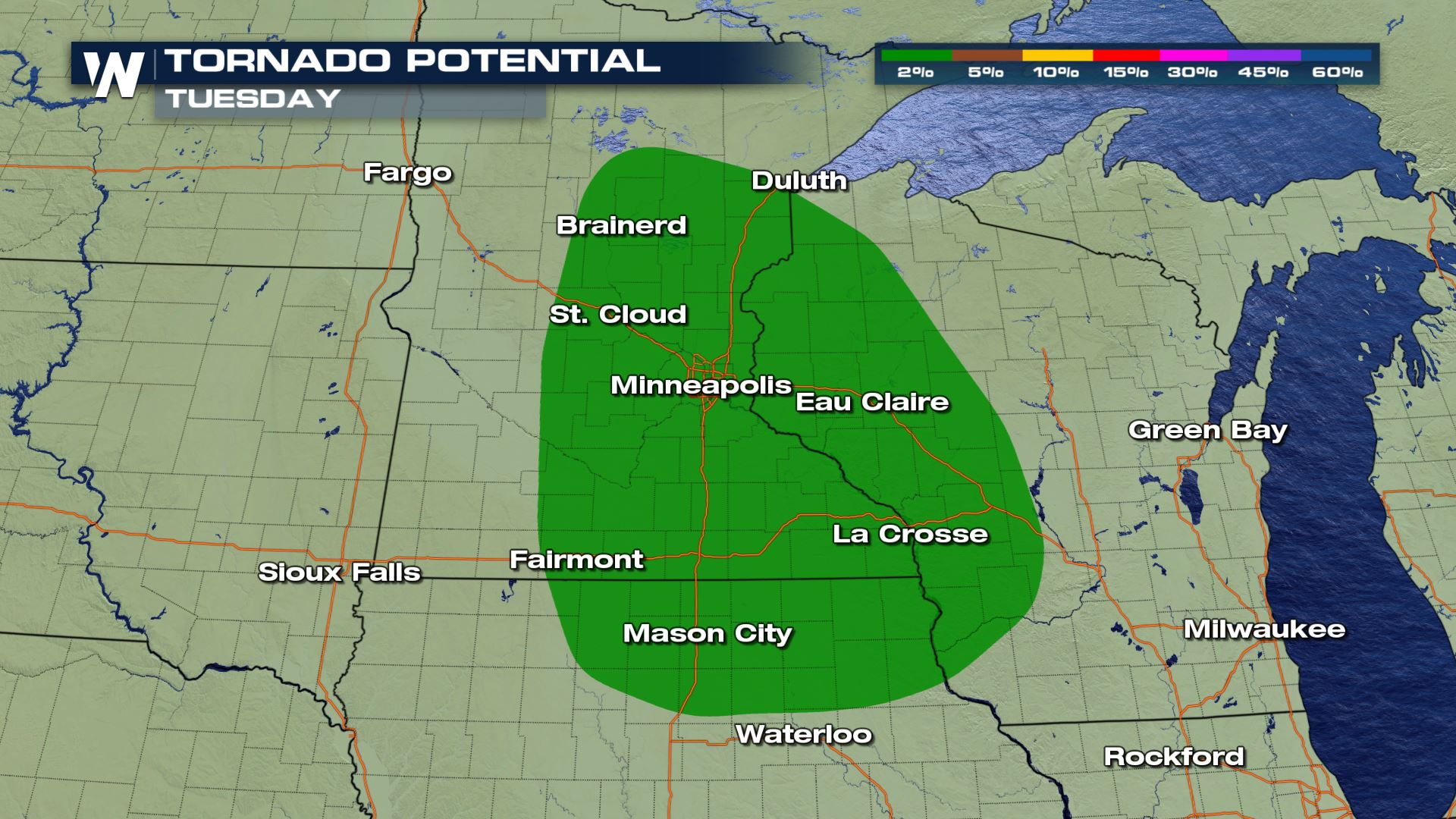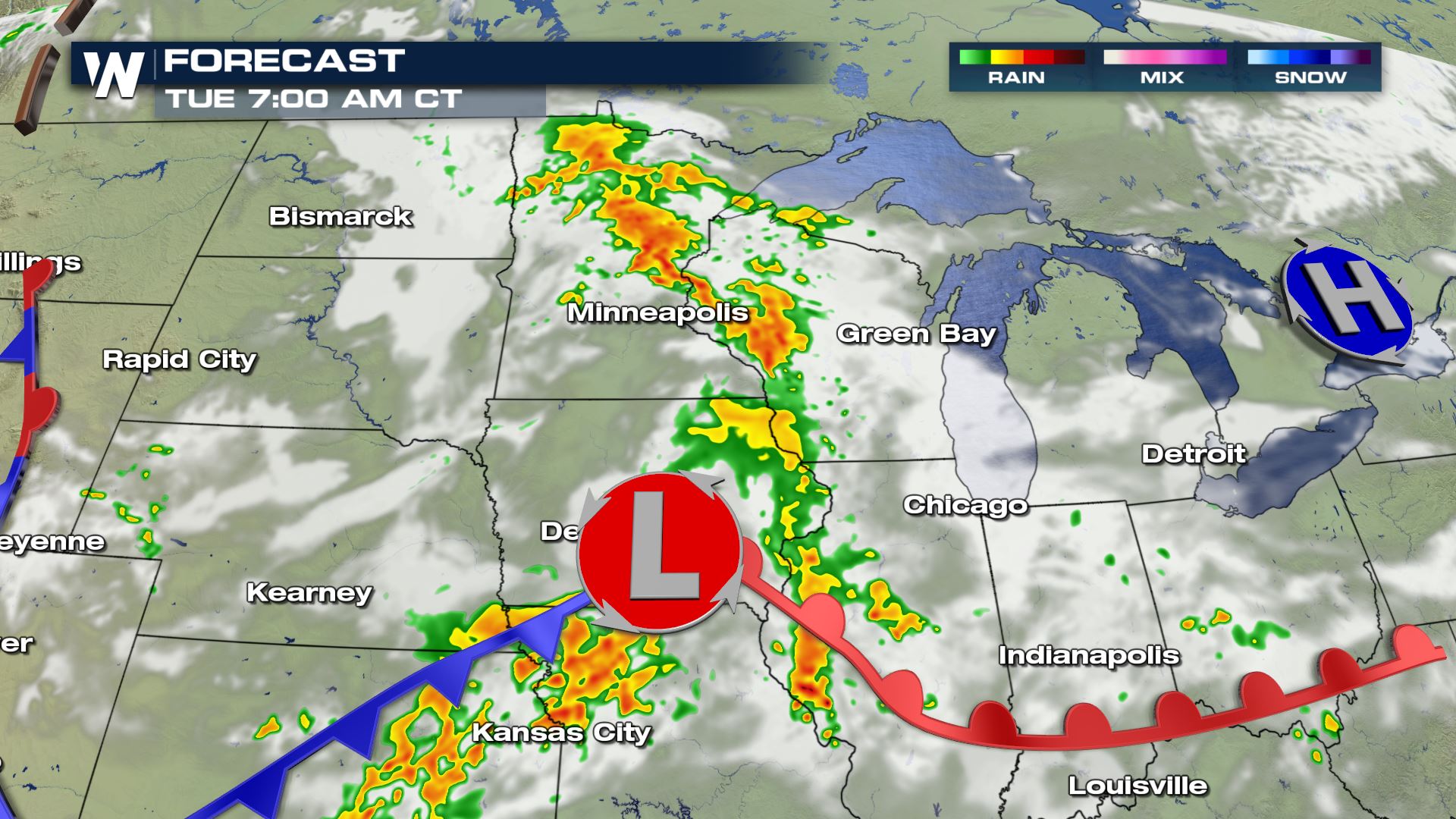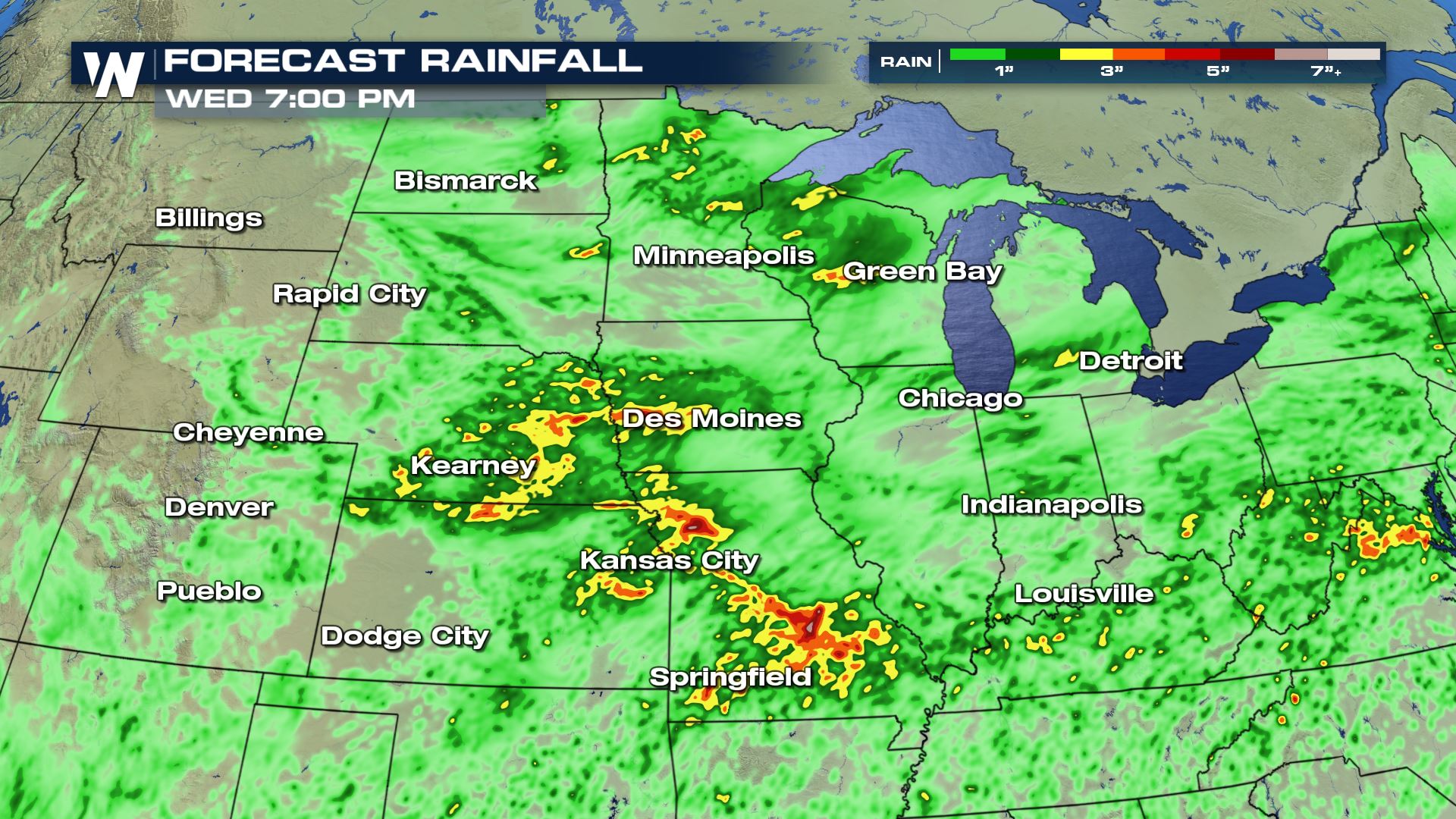 With warm temperatures and high humidity, severe thunderstorms are likely throughout the day. If you are in the risk areas shown above, check back with WeatherNation on-air and online for updates and alerts.