Hilary is no longer a tropical threat, but still heavy rainfall from the Pacific will stream northward into the western U.S. Southerly flow will transport moisture from Hilary north into the western states, and terrain enhancement could mean a few stronger storms.
We will be focusing on a corridor of moisture through Arizona and Utah, that is around I-15. Heavy rain will also impact the Northwest, which could lead to mudslides and debris flow as a result. The Rockies of Idaho should be able to handle the moisture a bit better compared to southern California, but the flood threat remains. Our primary concern is heavy rain and flash flooding. As evidenced by Sunday's rainfall, 2-3" of rain can turn creeks into rivers and create big issues.
As a result of the heavy rainfall threat there are flood watches in effect for southern Utah and much of the norhtner Rockies. Our primary concern will be for recent area burn scars and mudslides & debris flow.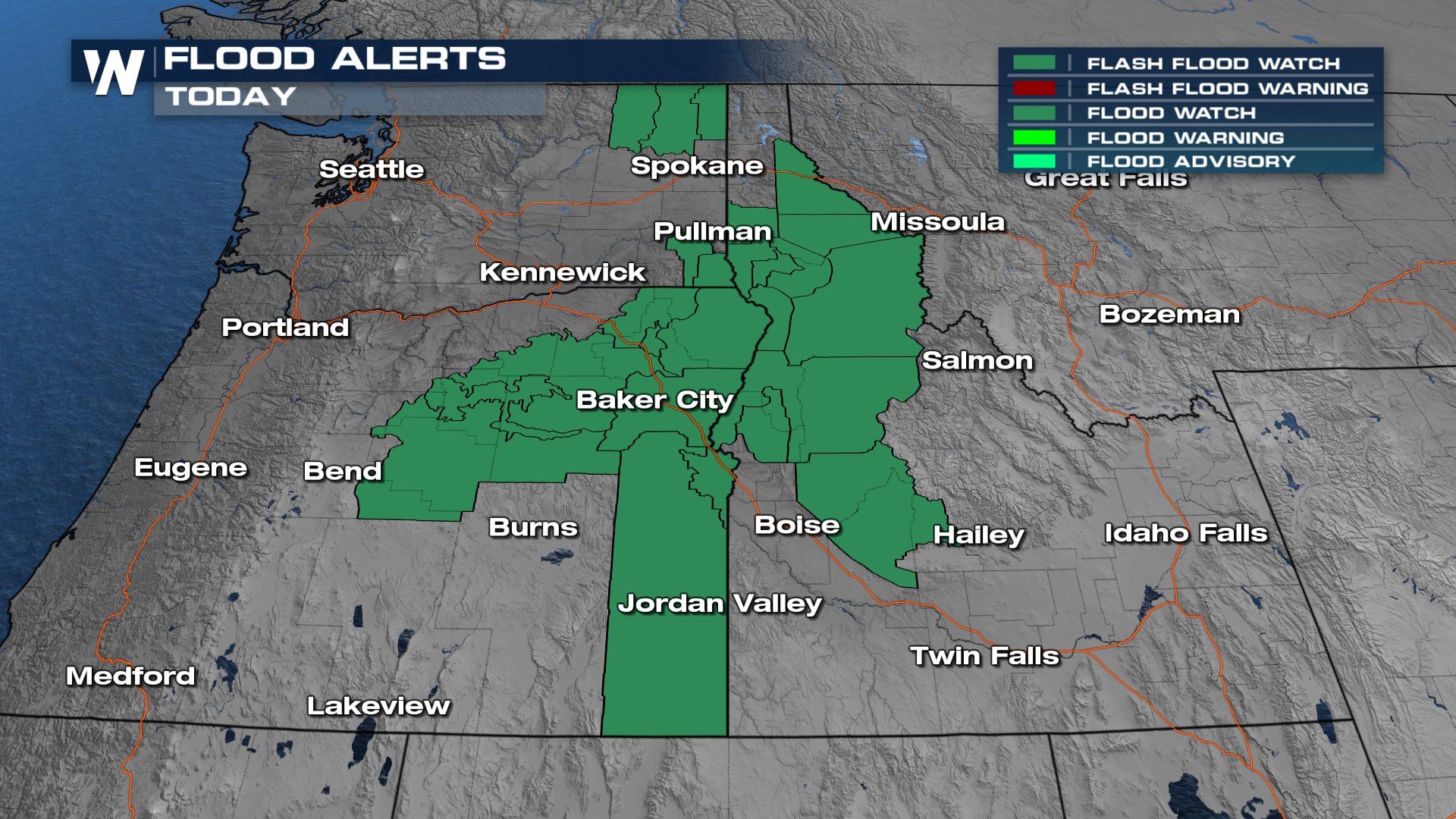 Join WeatherNation for coverage on Hilary's damage and lingering threat, always streaming 24/7.