Catastrophic rainfall impacted much of the Northeast Wednesday into Thursday morning due to the remnants of Hurricane Ida, in addition to numerous strong tornadoes around the Chesapeake Bay up through New Jersey. While the damaged caused by tornadoes was intense, the flash flooding may be some of the worst seen in New York City in modern history. https://twitter.com/NWSNewYorkNY/status/1433249873206419457 https://twitter.com/NWSNewYorkNY/status/1433244063961006080 The National Weather Service in New York City issued its first ever flash flood emergency for the downtown area. Flash flood emergencies are reserved for dire and catastrophic flooding situations, which was unfortunately the case Wednesday night. Central Park recorded over 7 inches of rain with more than 3 inches of that coming down in under an hour. Residents were told to not drive into the city until after 5 AM ET Thursday.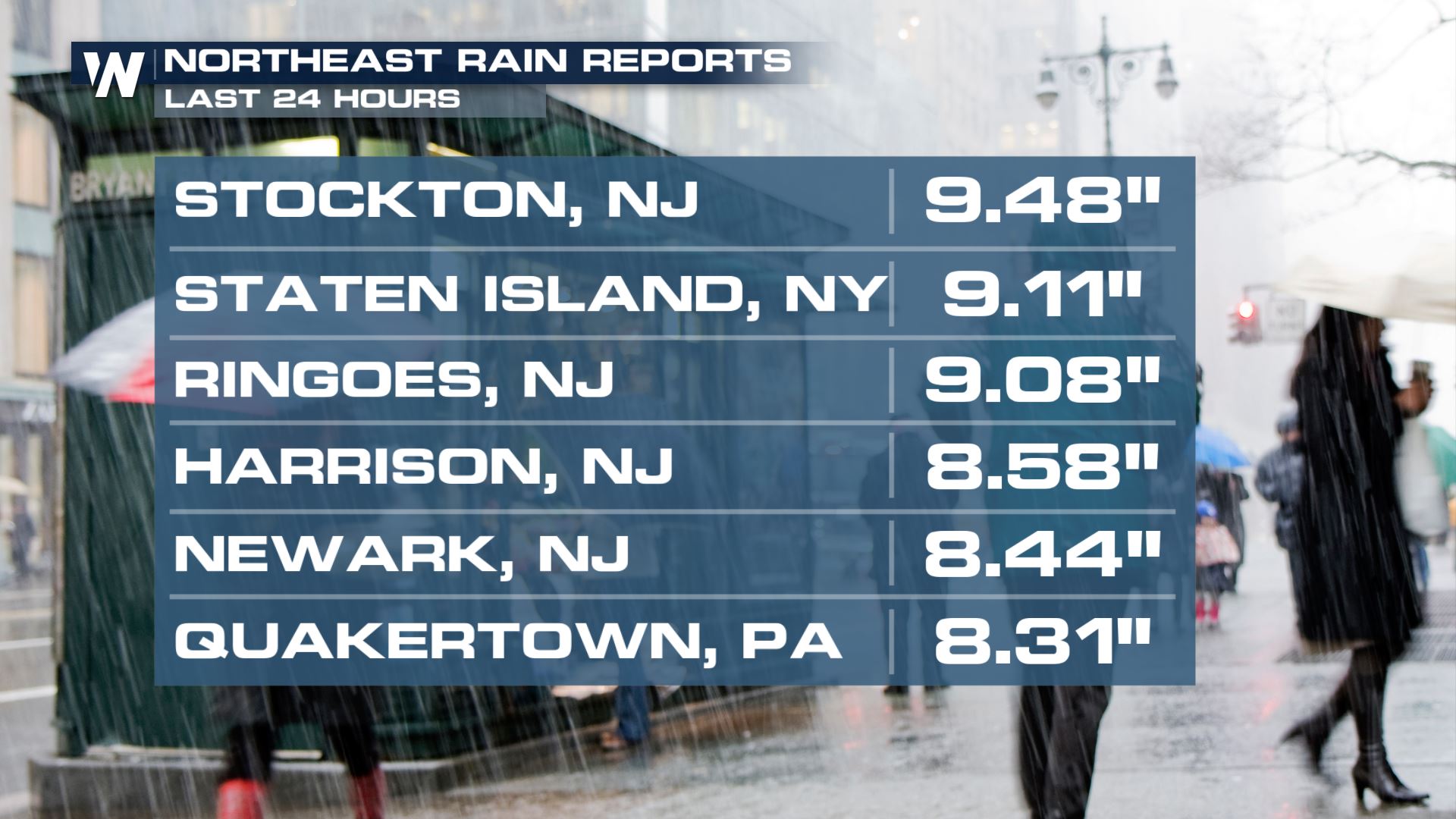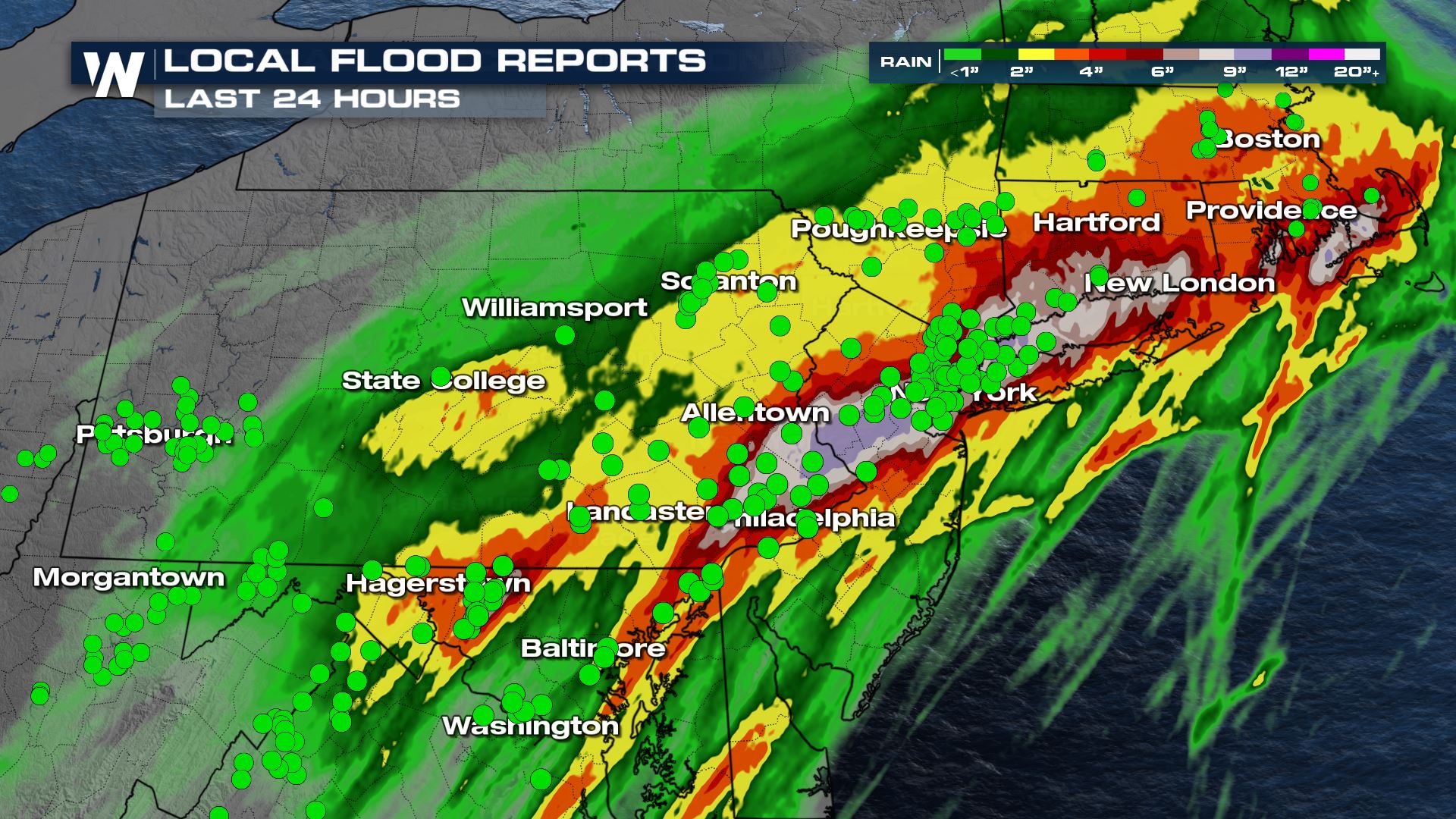 Widespread rainfall totals across the region surpassed 6 inches, while a stripe of heavy rain put down more than 9 inches in multiple locations. All of the green dots represent flood reports. https://twitter.com/JoeEEnglish/status/1433250226329030659 Aside from numerous roads and vehicles being inundated with several feet or rain, flooding was reported in apartments as well as the subway system. This led to numerous deaths in the region. https://twitter.com/WeatherNation/status/1433262540973395968 Fortunately all of the rainfall associated with the remnants of Ida is finished. However, water levels continue to remain on the high side. See more in our story below: Related Story: Major Flooding Continues On Northeast Rivers Numerous tornadoes were confirmed from this event as well. The National Weather Service in Mount Holly, NJ (responsible for the Philadelphia area forecasts) says at least 7 tornadoes touched down on Wednesday. https://twitter.com/NWS_MountHolly/status/1433567161742553090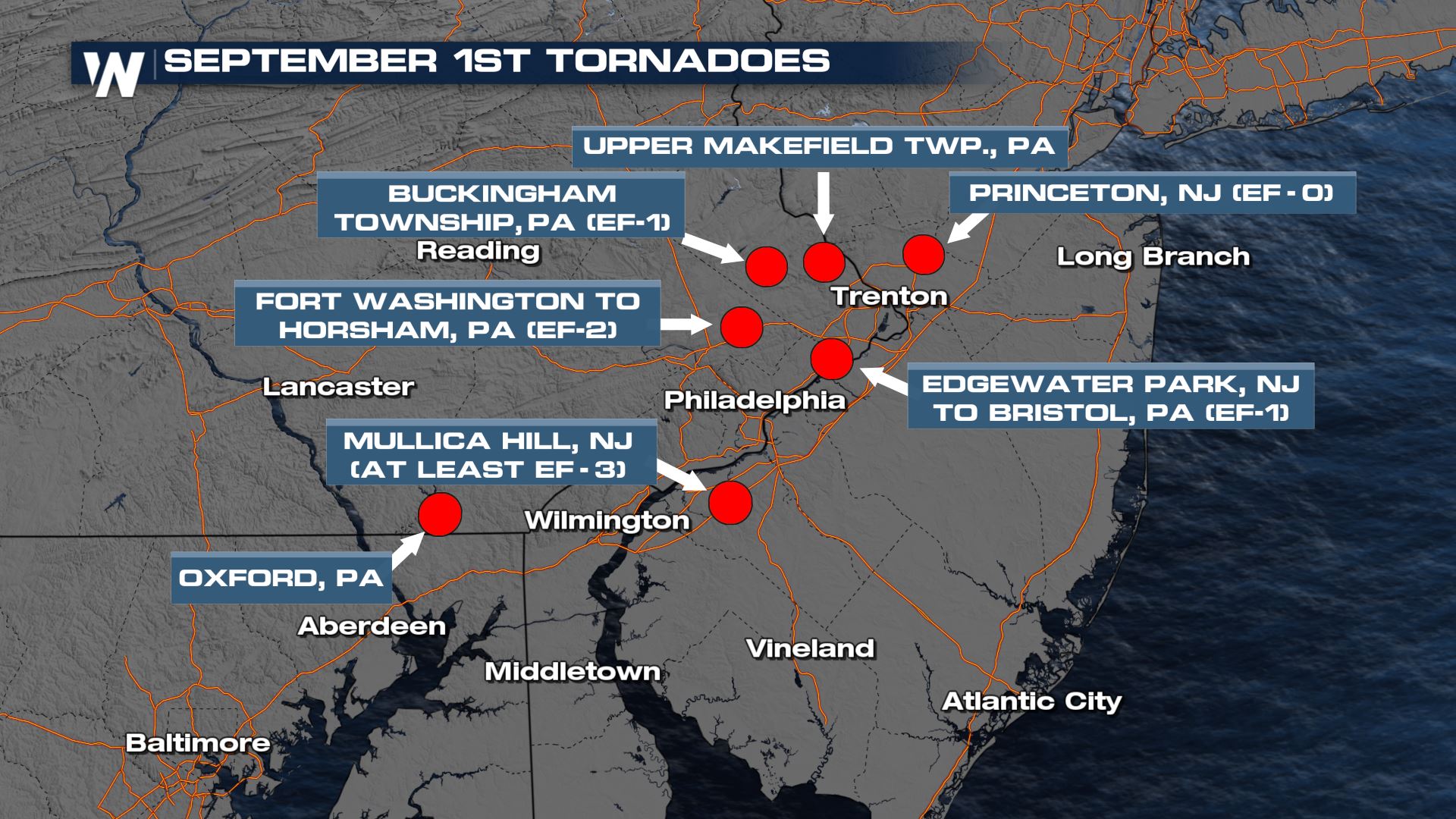 The American Red Cross has set up multiple shelter locations around the hardest hit locations. We encourage you to seek additional information regarding the shelter location and vacancy, as well as to consider making donations to reputable organizations which will assist the impacted residents/population. We'll continue to cover the clean up process and remnant issues behind the remnants of Ida. Tune in 10 past each hour for the latest forecast for the Eastern Reigon.