It's been a hot month for many across the southern and western portions of the United States, but there's one place in particular that's feeling the heat. World-famous Death Valley, California,
home to the hottest temperature ever reliably recorded
, is flirting with its all-time hottest temperature on record, and there's an outside chance the national park could see its hottest average monthly temperature on record. So far this month, according to the National Weather Service's (NWS) Las Vegas office, the average temperature at Death Valley has been a sizzling 106.5°, through Sunday. With that 106.5° reading, July 2018 is currently tied with August of 1915 for the sixth-hottest month on record in Death Valley, with official records dating back to 1911. The hottest month on record took place just a year ago in July of 2017, with an average monthly temperature of 107.4°. But it's the forecast that could push Death Valley past July 2017 as the hottest on record.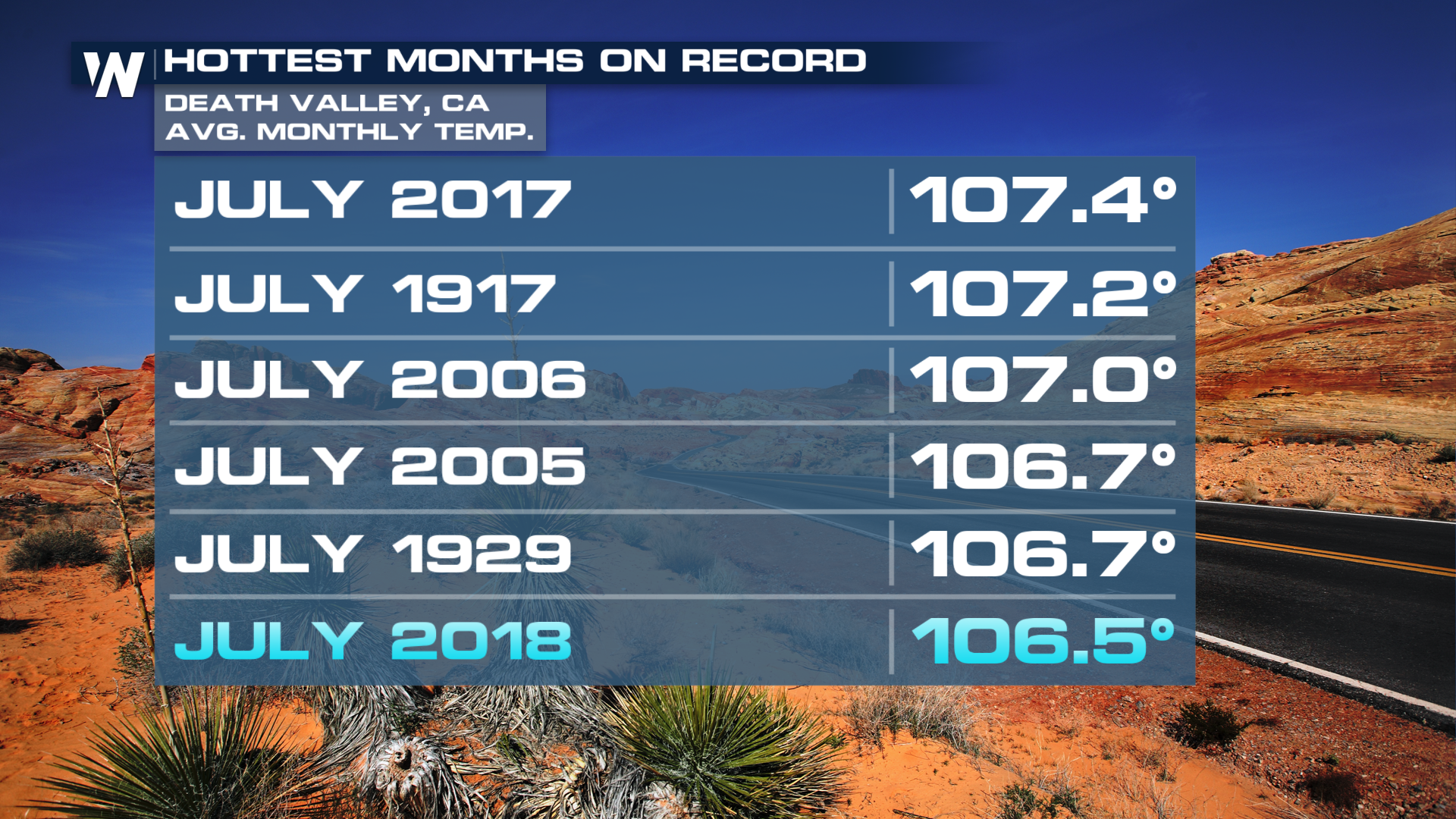 A big ridge of high pressure is building back into the Southwest, meaning average daily temperatures will likely average 110° or above through the end of the week, and they should remain around 109°-110° through the weekend. This will likely push Death Valley's average monthly temperature close to the record by the end of the month (a week from Tuesday).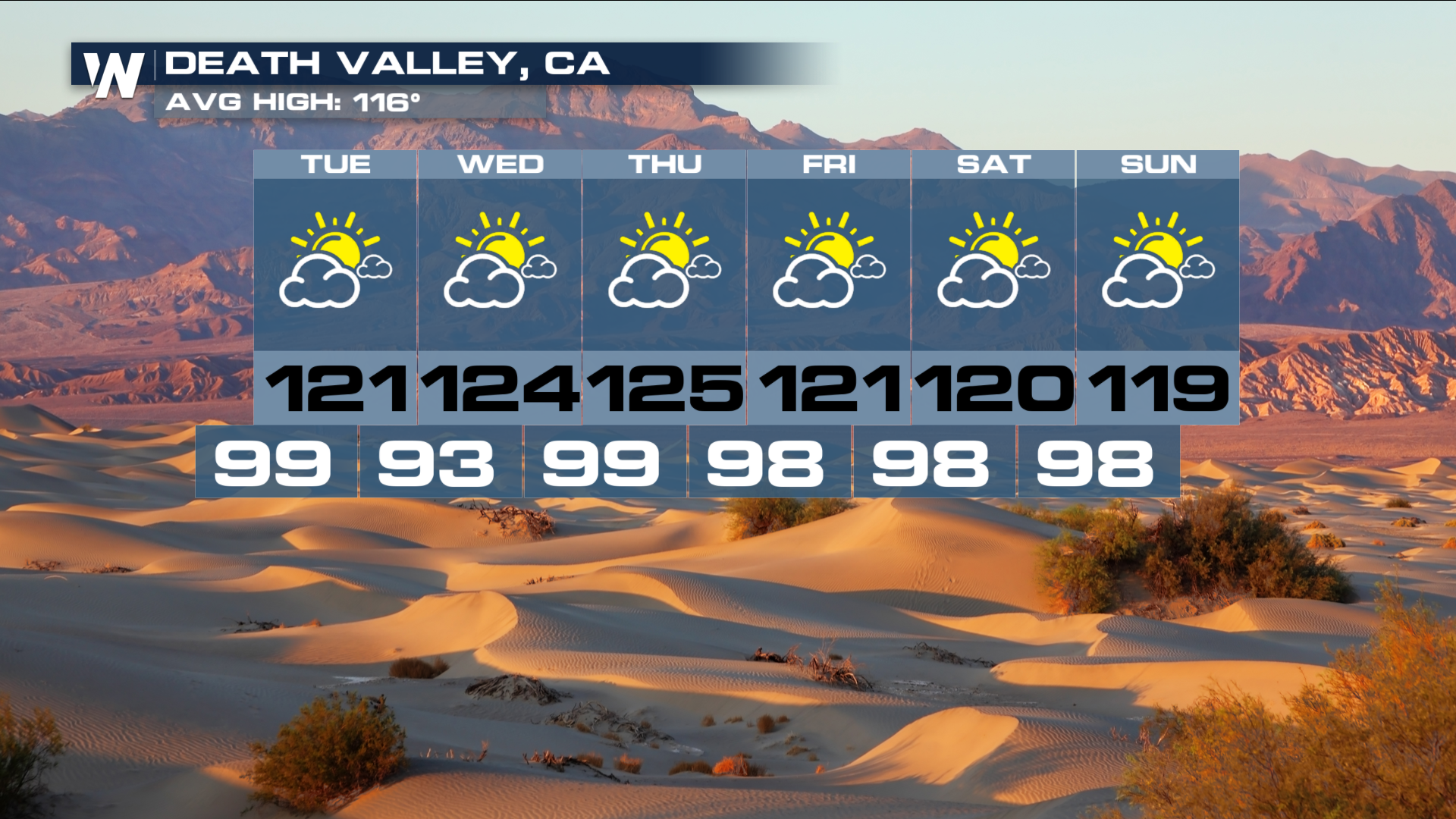 Stay with WeatherNation to see if the hottest place in America - perhaps on earth - sees its hottest month ever recorded. For WeatherNation: Meteorologist Chris Bianchi