Colorado, Wyoming, Nebraska, and South Dakota are in the midst of a huge snow event. Here are some of the latest totals in, where over 4 1/2 feet has fallen in one spot over Wyoming, and it's still snowing!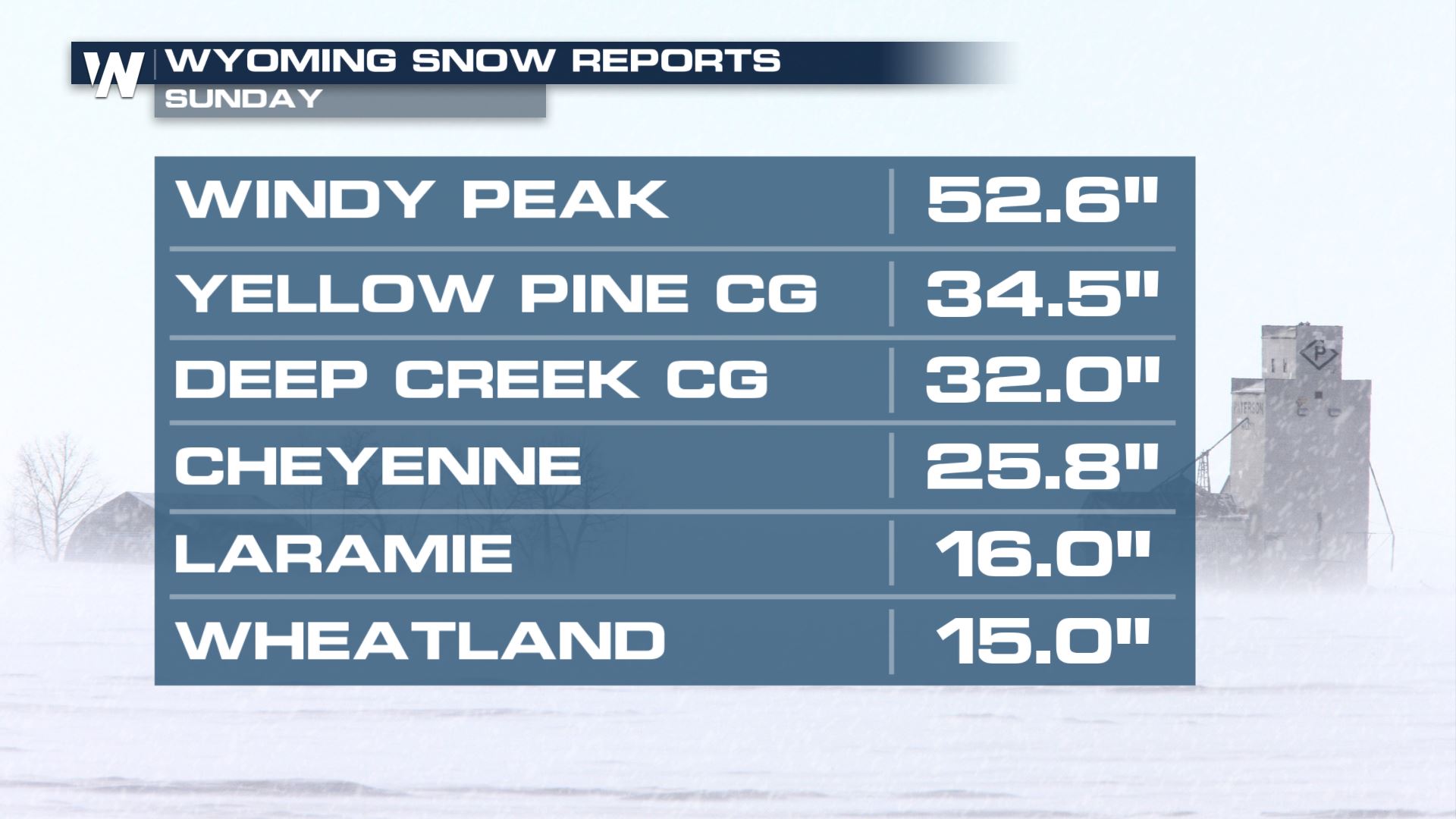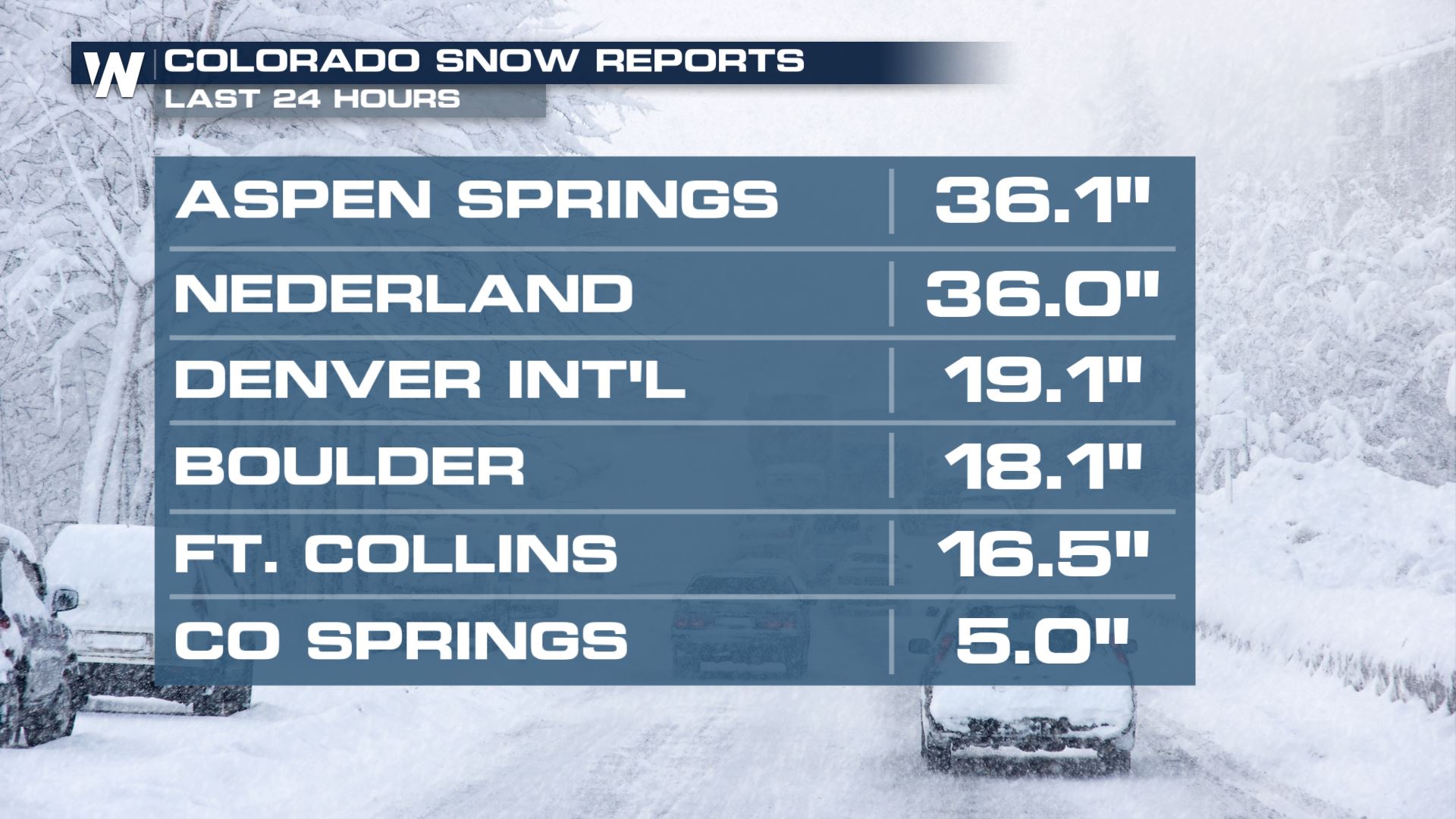 Cheyenne, WY was less than two inches away from breaking its all-time two day snowfall record. Denver International Airport set its fourth highest event total in its recorded history.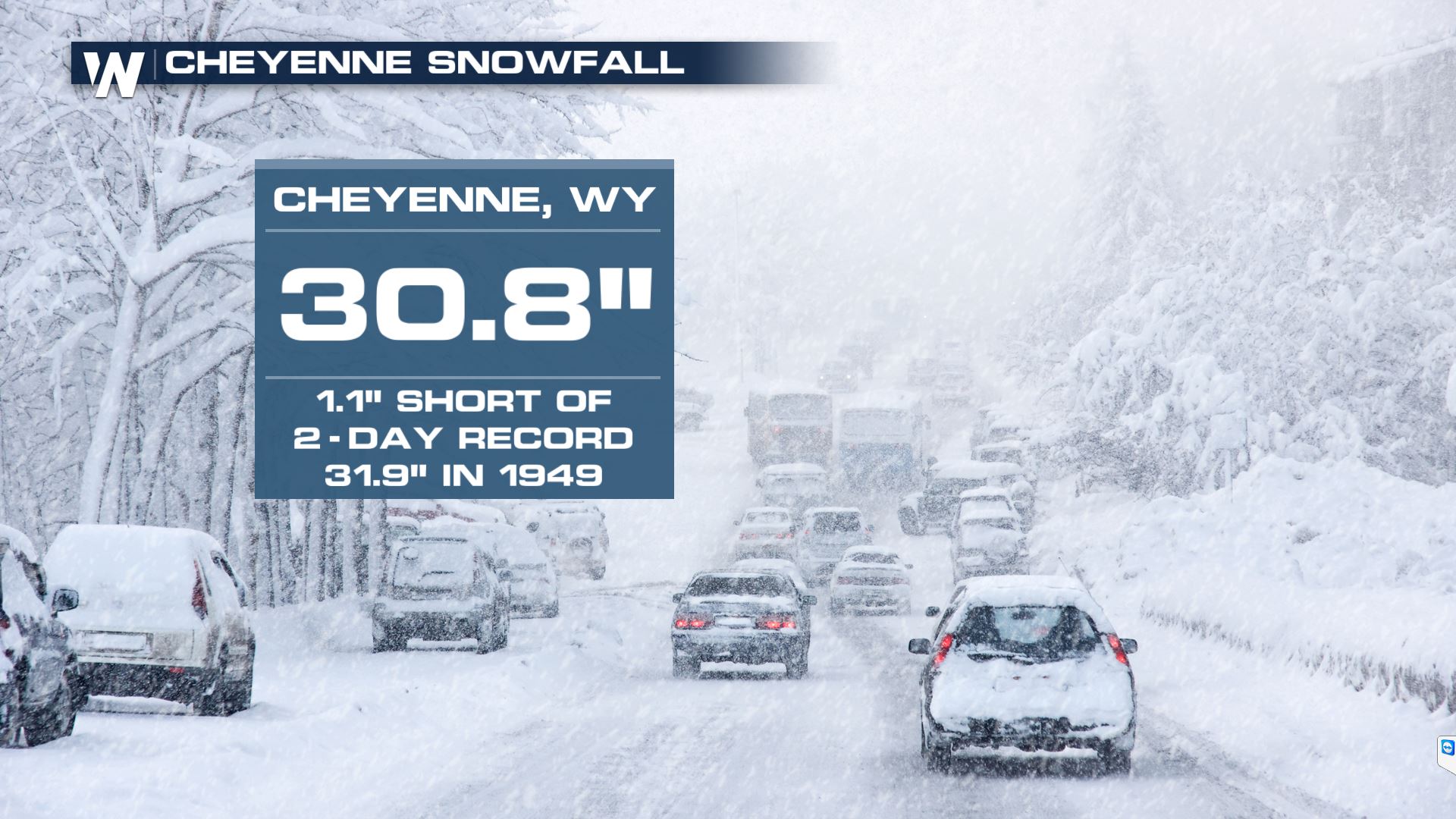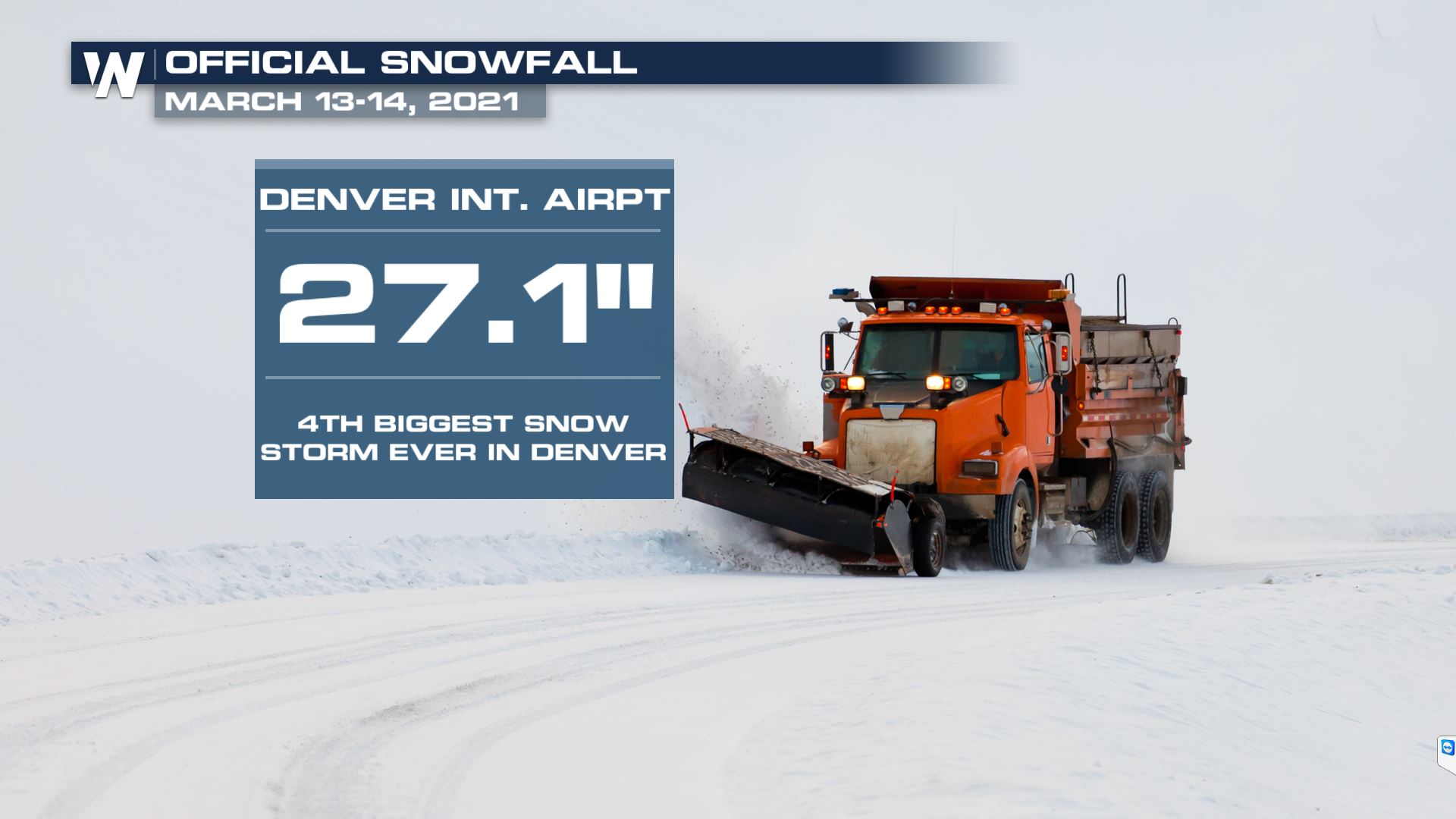 Winter alerts are in effect for Colorado, Wyoming, western Nebraska and the Black Hills of South Dakota. Higher elevations are likely to see higher snow totals. These winter alerts have been issued for through Sunday evening for 1-3 feet of snow.  Locations along the Front Range in Colorado have been upgraded to blizzard warnings until midnight Sunday night.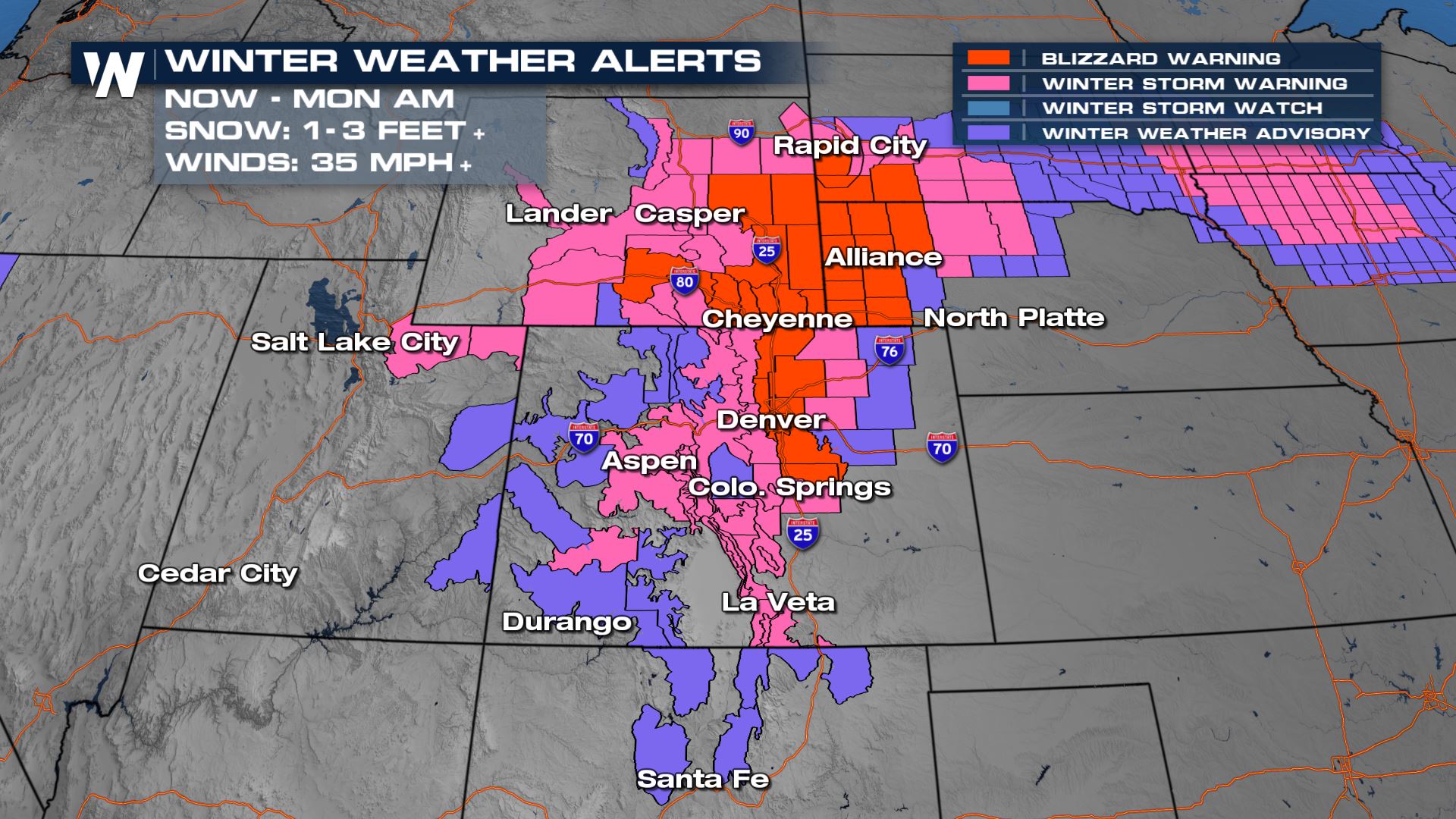 Blizzard warnings are in effect into Monday for parts of Wyoming, Nebraska, South Dakota, and now Colorado too.  Avalanche alerts are also in effect for parts of Colorado as well. Blizzard Warnings are issued when winds are expected to reach 35 mph for at least 3 hours and blowing snow reduces visibility to 1/4 mi. or less for 3 hours.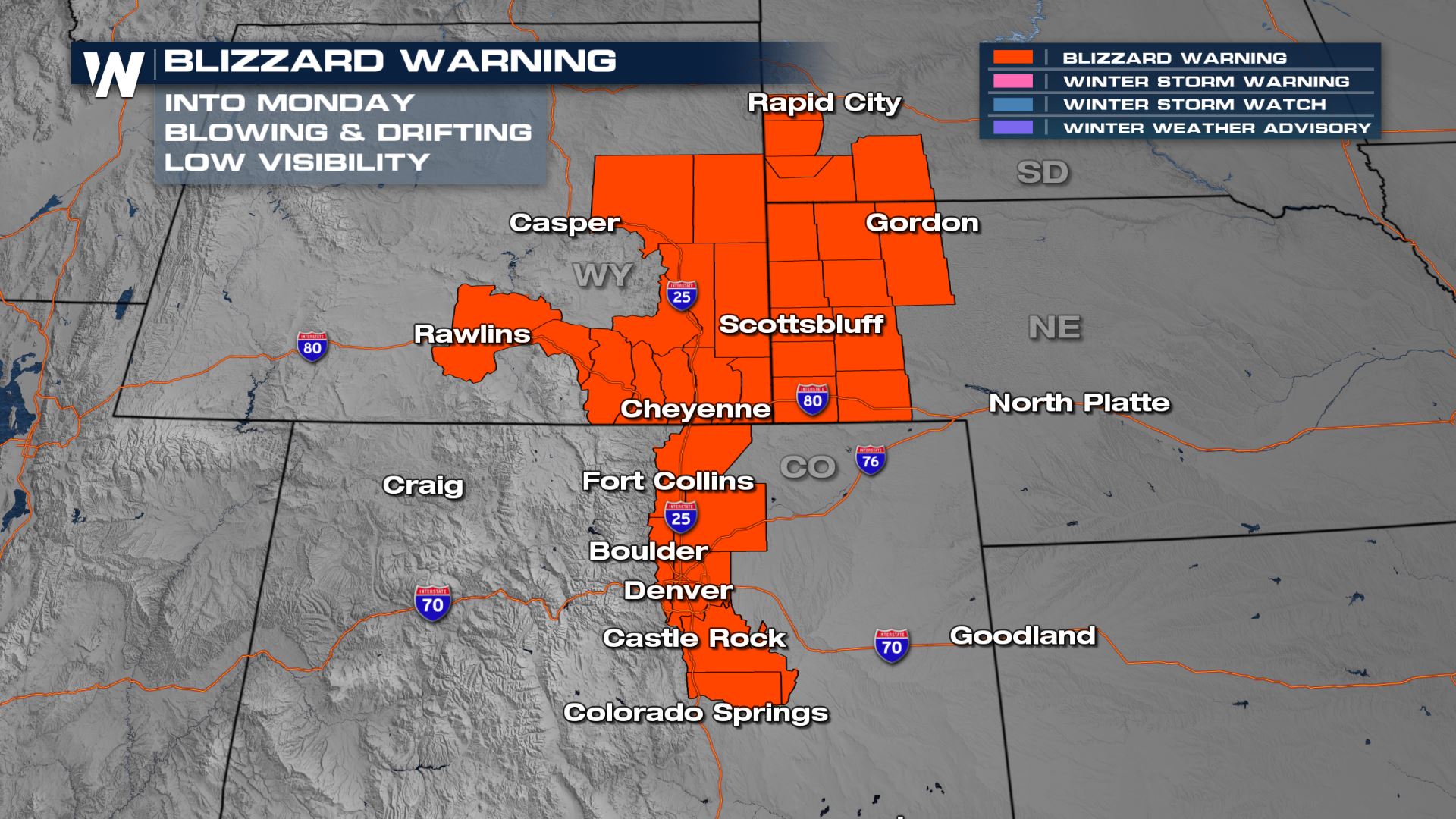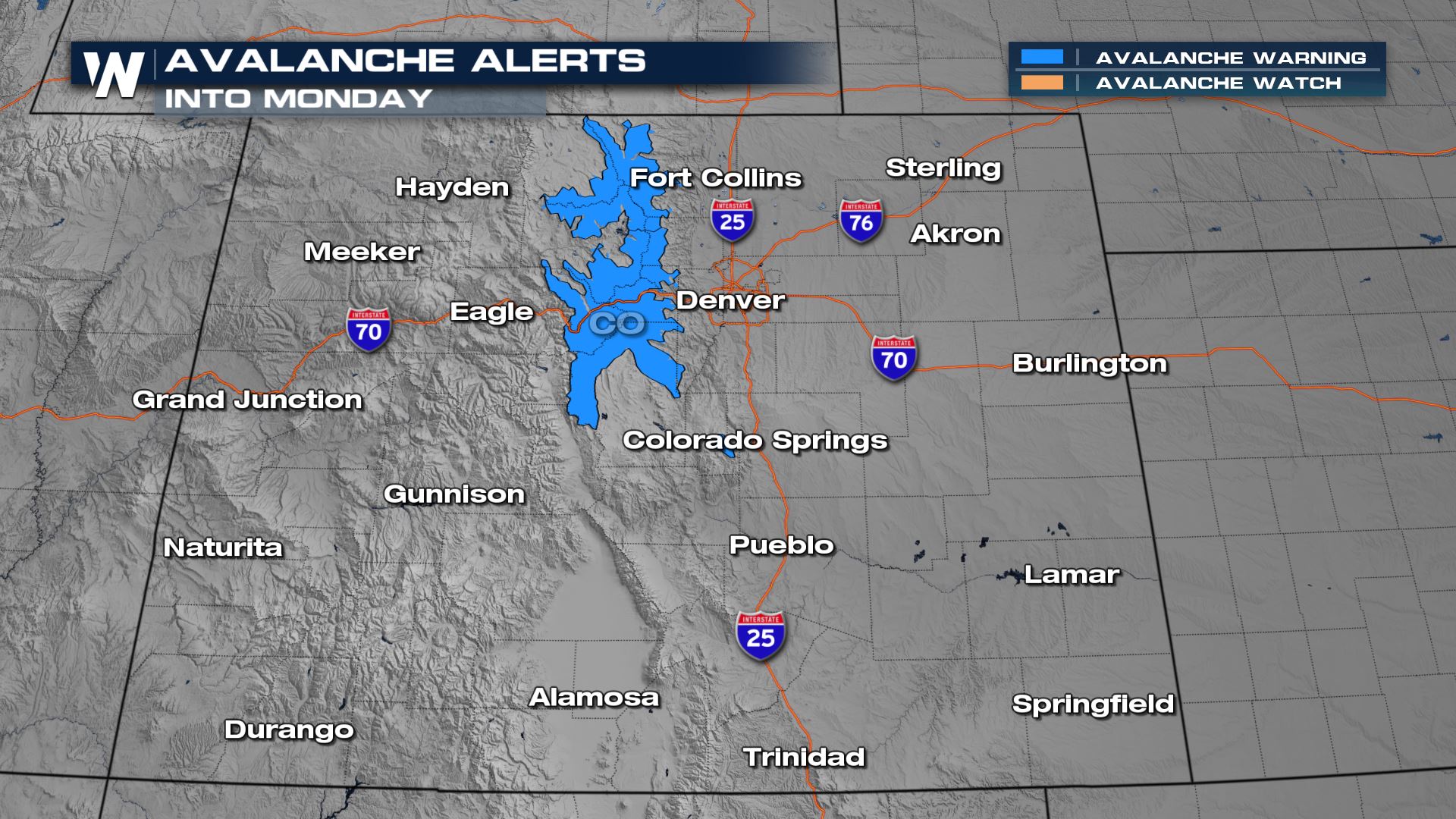 Weather Set-Up
A reason why the storm has been so intense is the jet stream. These strong winds above us have been extraordinarily strong, creating a lot of lift to create the heaviest snow bands. At the surface, a classic Colorado Low set up Saturday. This low pressure system brought a drop of pressure and with its counter-clockwise flow, it fetched moisture from the subtropical jet stream (over the Pacific Ocean) as well as the Gulf of Mexico.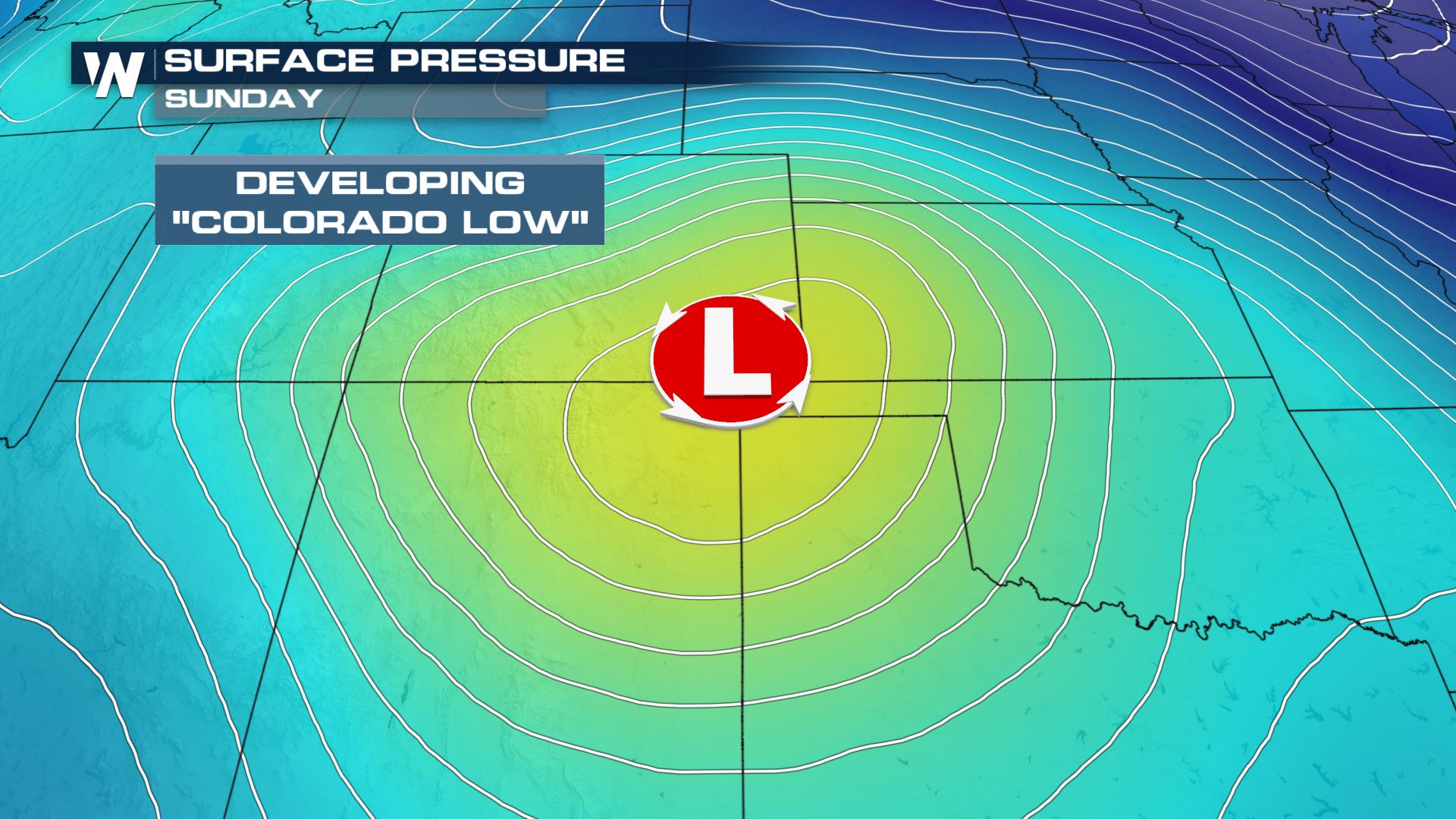 As this moisture wrapped around the low pressure system, it began a process we call "upslope flow". From east to west, the topography in this area rises in elevation. As moisture pushes towards the mountains and moves up in elevation, the process of condensation creates snow.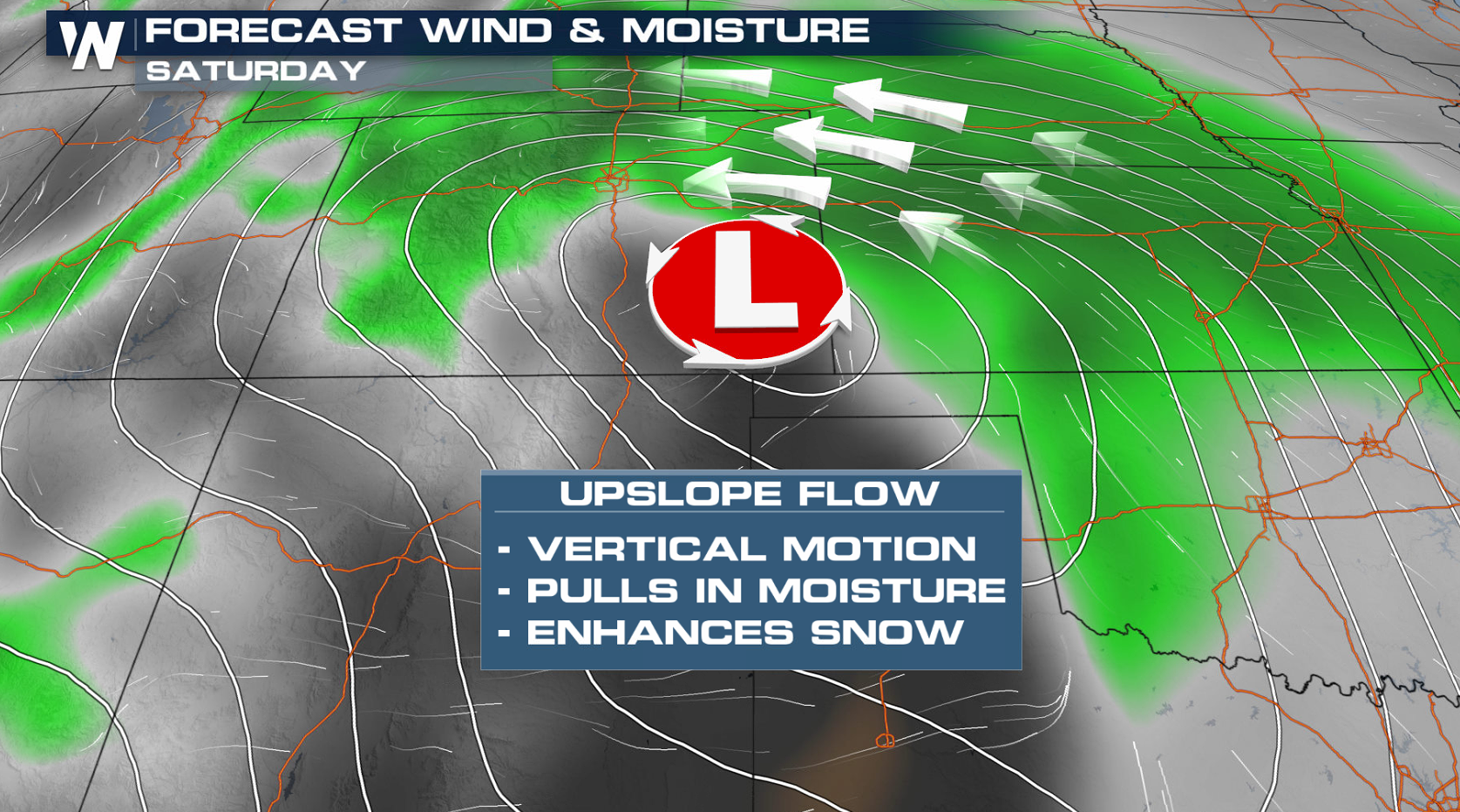 Forecast
Heavy snow fell overnight, mainly north of the Denver metro area thanks to a dry sot that developed and a delay in easterly upslope flow developing in the area. Heavier widespread snow began falling in the Denver metro a few hours before sunrise and is expected to continue intermittently throughout the rest of Sunday into early Monday. Heavy snow will begin to get lighter along the I-25 corridor late Sunday evening. There will still be bursts of moderate to heavy snow in spots but the heavy snow will not be as widespread as earlier in the day.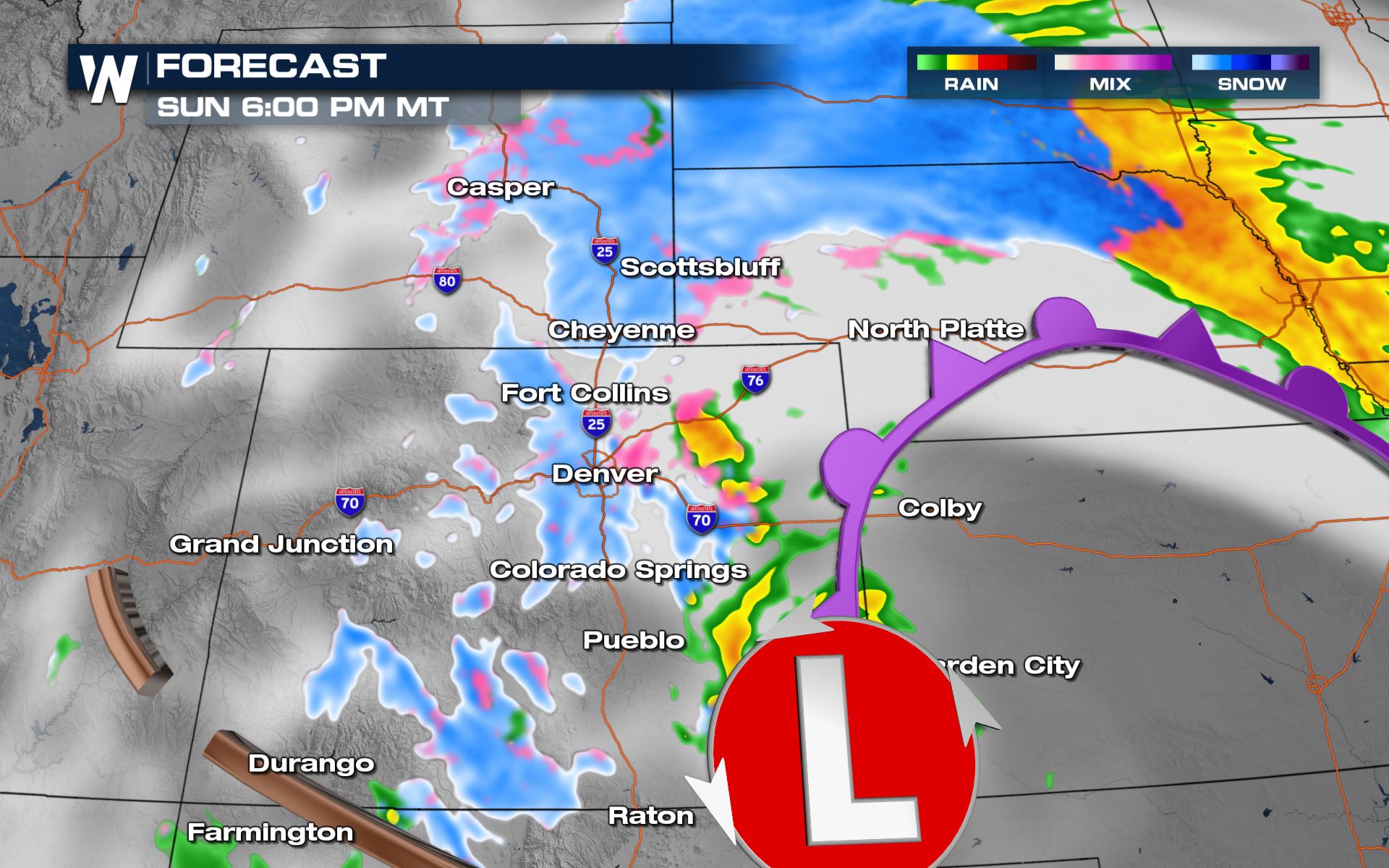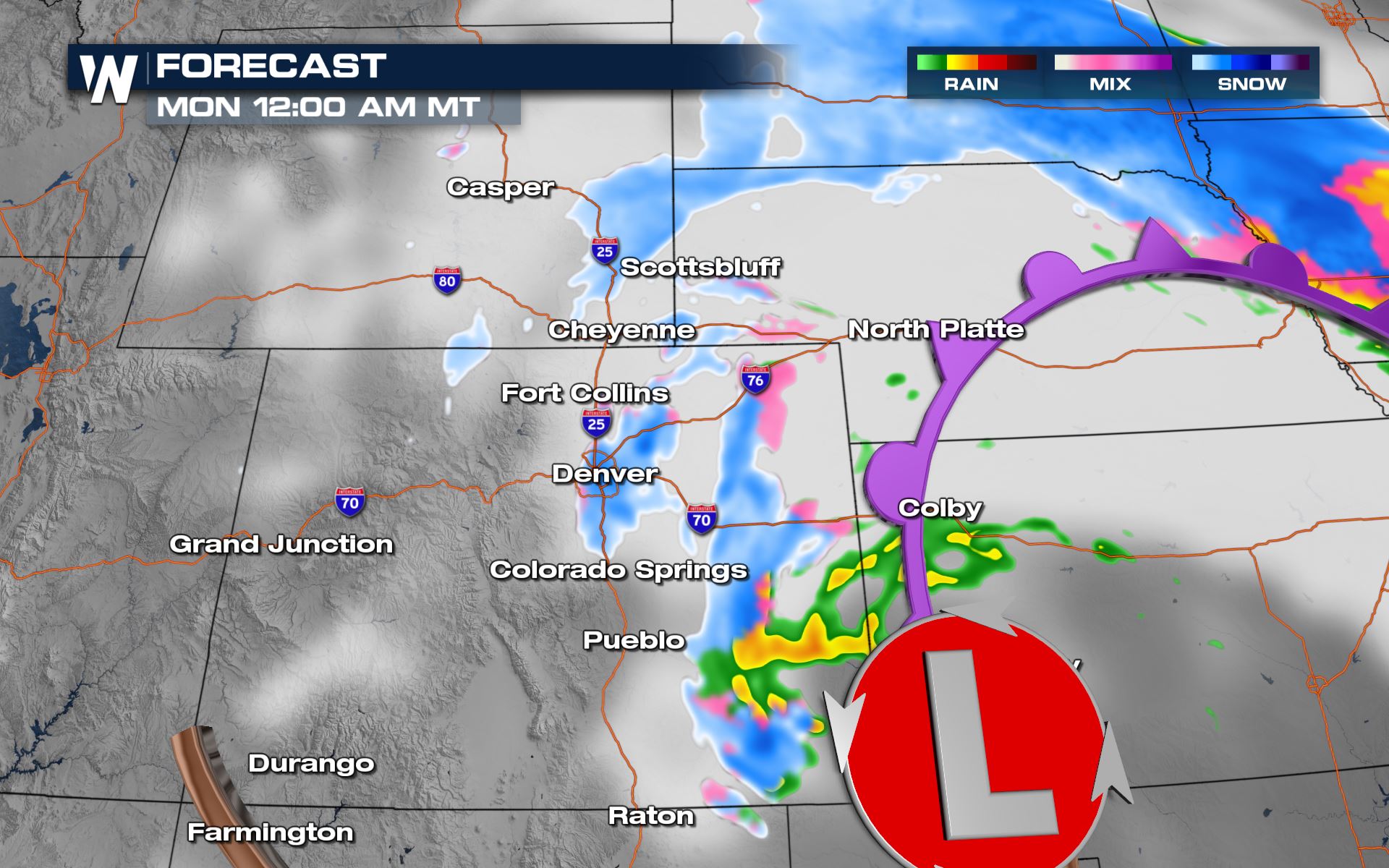 By Monday morning the snow will be coming to an end for the Rockies states as it moves into the upper Midwest. Light snow will linger through midday Monday but not add much in terms of additional snow accumulations.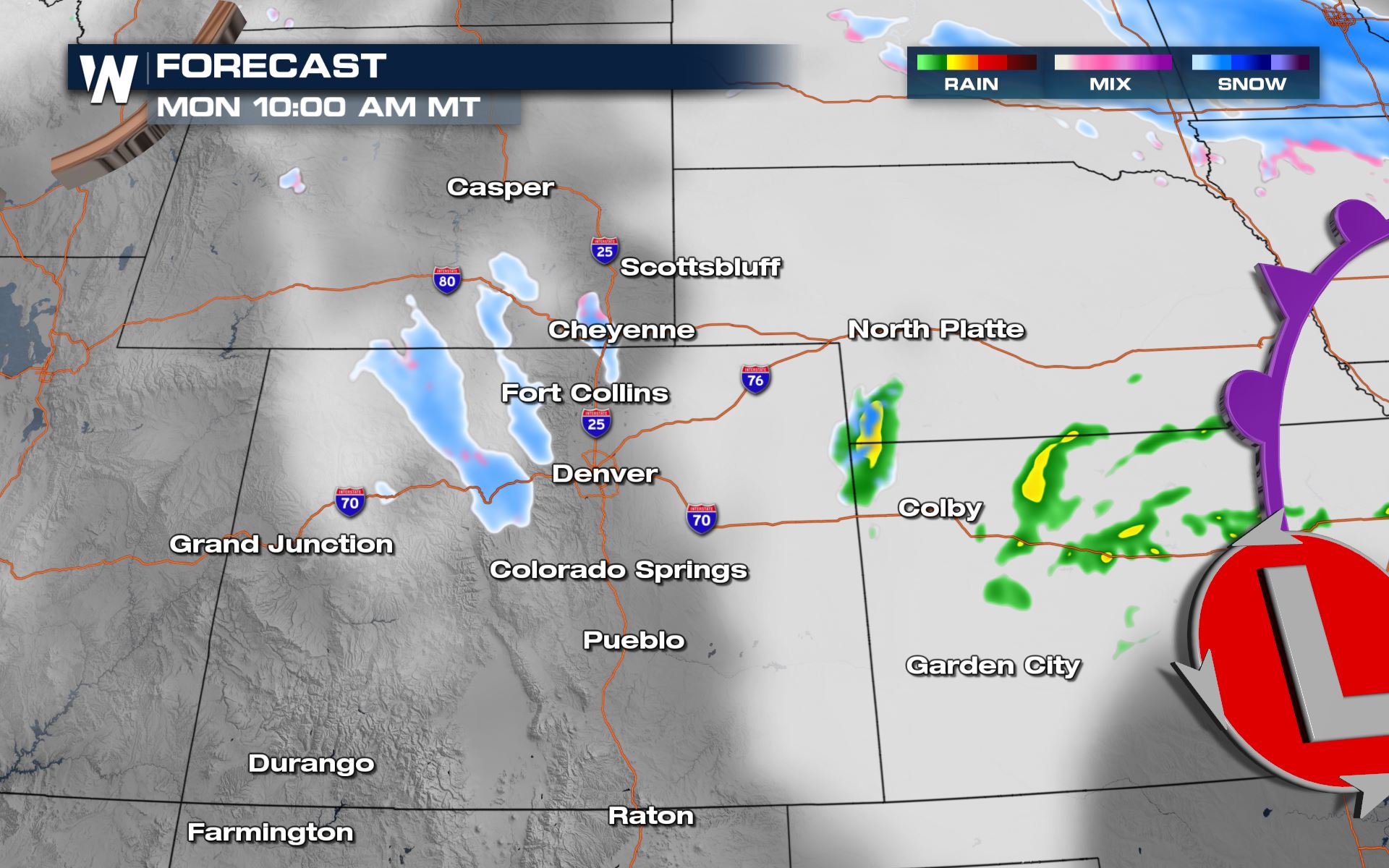 Additional Forecast Snowfall
BAMS Model
Additional snowfall from the Barron model through Monday morning is posted below. The heaviest snow for the rest of this event is expected west of I-25 in Colorado. In Wyoming, and additional 12-20 inches could still accumulate.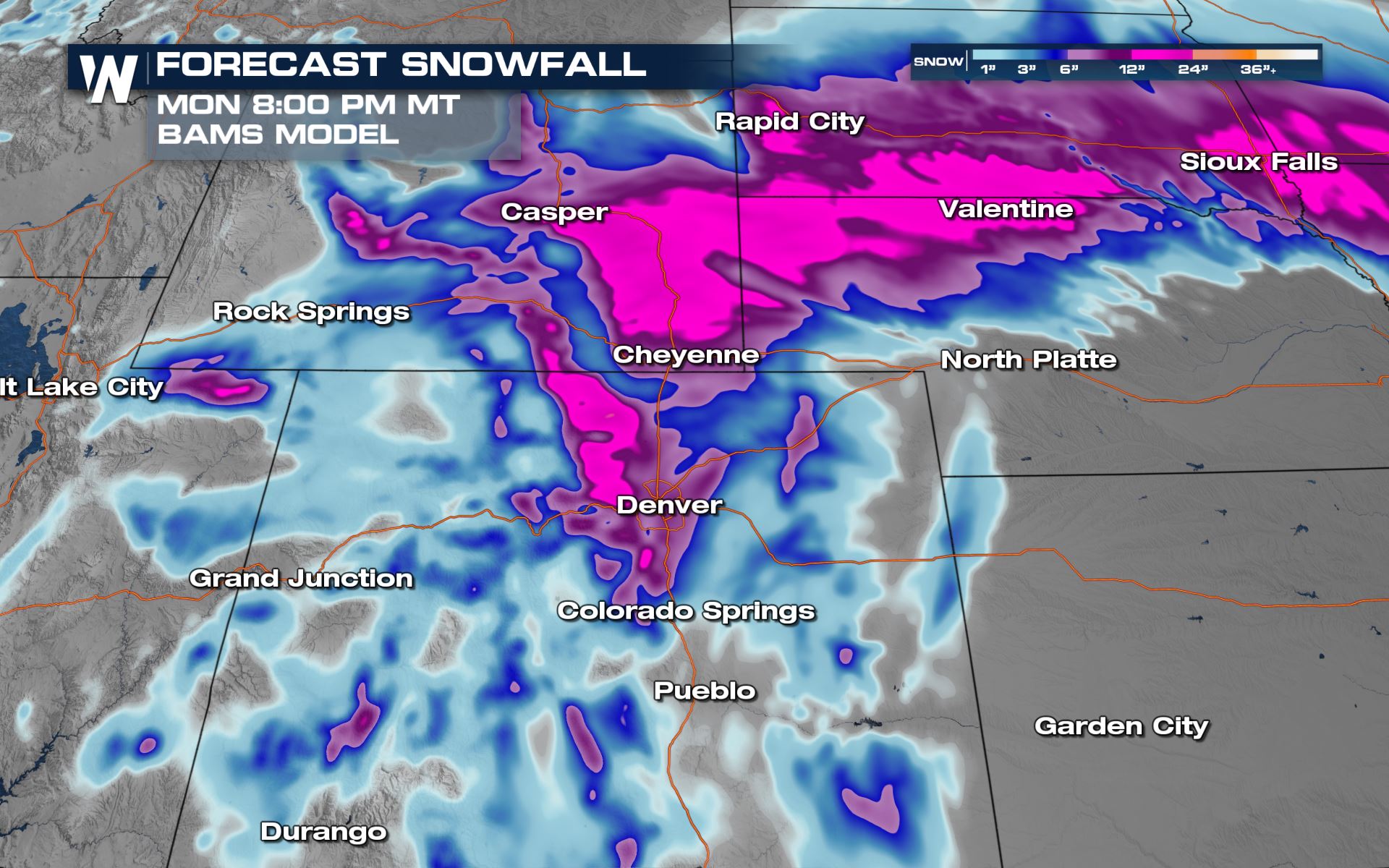 Make sure to watch WeatherNation for updates on this forecast.