Huge hailstones were falling from the sky on Thursday, March 12 across parts of Illinois, Kentucky, Arkansas and some adjacent locations. Hail up to two inches in diameter (the width of hen eggs!) fell in parts of southern Illinois. Our field correspondent Meteorologist Brett Adair caught some of the large hailstones Thursday. https://twitter.com/WeatherNation/status/1238198074398277632 A severe thunderstorm is classified as a storm that brings one or more of the following: 58 mph winds or stronger, 1" thick hail or larger, a tornado. When you hear of a severe thunderstorm warning, know the storm may very well bring those hazards. https://www.facebook.com/WeatherNation/videos/217835802697020/ Social media user SturgeonScience caught this storm on camera Thursday as it rolled across parts of Missouri. Heavy rainfall of 1.1-1.3" fell within an hour under these thunderstorms! Please watch out for flooded roads overnight and avoid them!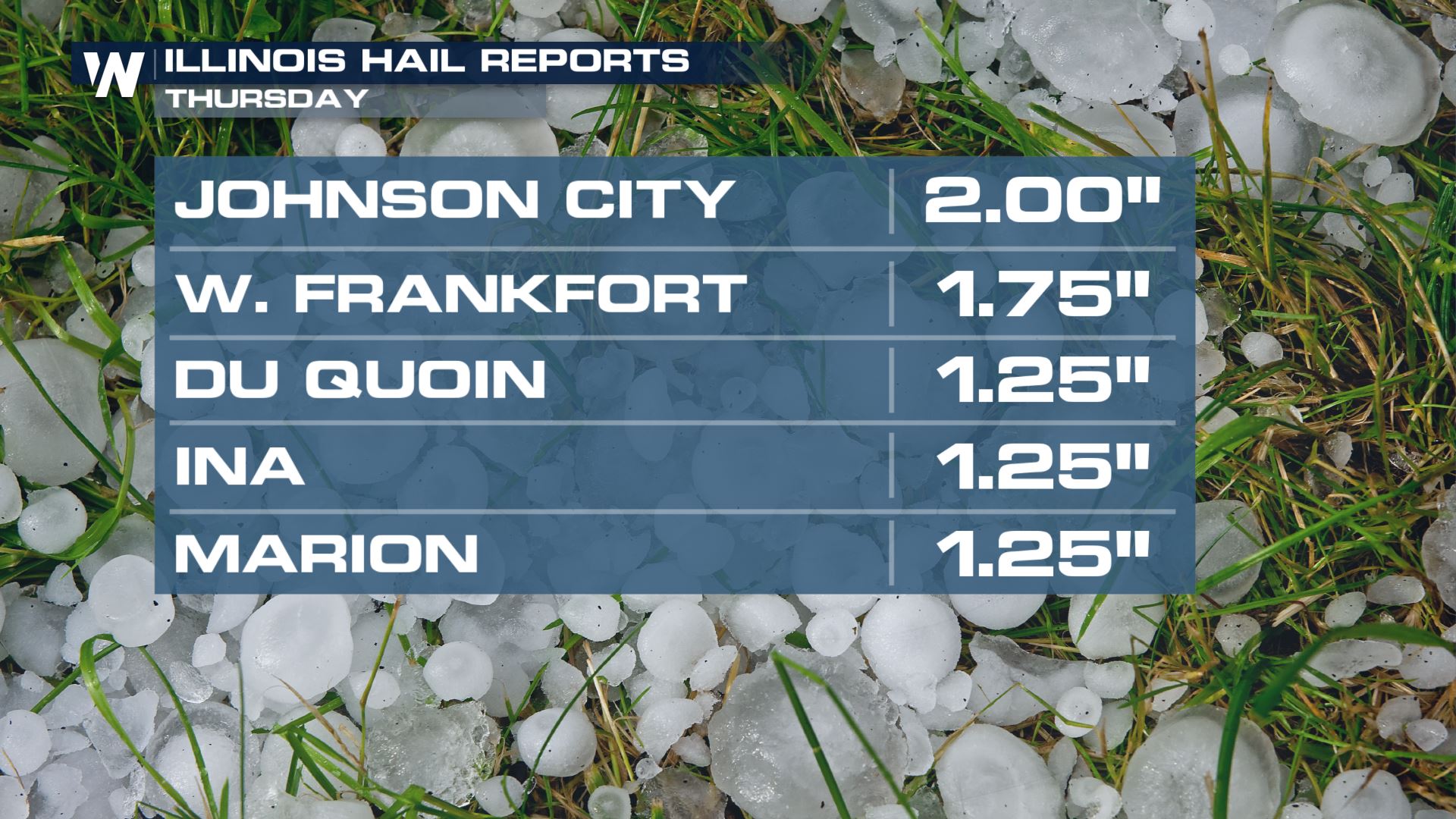 The image above shows the diameters of the hailstones in various parts of Illinois. The 1.25" thickness equates to half dollar size hail, 1.75" equates to golf ball size, and 2" is equal to hen egg size! If you are in the path of these storms, move your vehicle to safety before they hit because damage may be done! The thunderstorms will continue across parts of Kentucky, Tennessee, Missouri, Arkansas, Oklahoma, Texas and some adjacent locations through the night and early Friday morning.
For more information on the severe weather forecast, see this article we previously published.