If necessary, the National Hurricane Center (NHC) will send a crew of meteorologists and scientists into the tropical wave (Invest 90L) on Friday.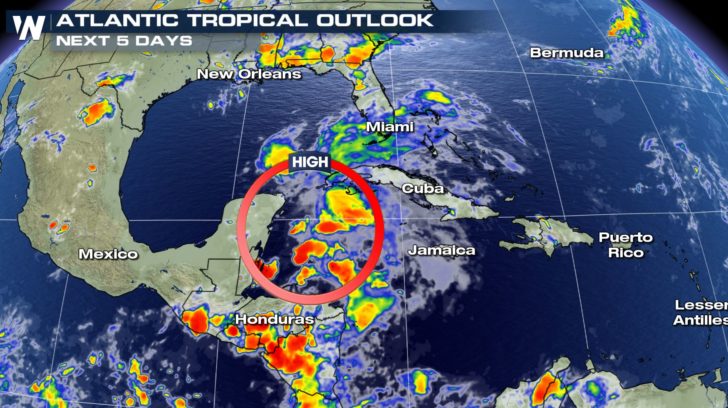 The tropical weather outlook through Monday, May 27 shows a high chance of tropical development in the eastern Gulf of Mexico. NHC usually plans a reconnaissance flight to get that incredibly-vital information of what's exactly happening inside a storm, or in this case, a tropical wave. Pilots fly into the weather system, conduct a "crisscross" pattern, try to find a center of circulation, collect observations of highest wind speed and lowest barometric pressure, and many other tests.
Related story: The Importance of Hurricane Hunters
In scenarios like this, the meteorologists will be looking to see if a center of circulation has formed within Invest 90L and if winds are high enough for tropical storm status (39 mph or greater).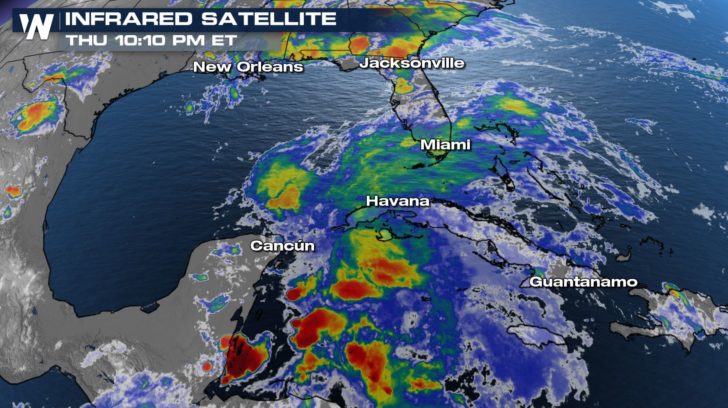 Satellite imagery over Invest 90L Thursday evening showed the system still looked disorganized.
Related story: The View From Inside a Hurricane Flight
Here's the tentative schedule for NHC flights and the possibility of formation:
Friday at 2 a.m. ET: Tropical weather outlook is released
Friday at 8 a.m. ET: Tropical weather outlook is released
Friday around 1 p.m. ET Reconnaissance flight takes place
If the storm develops, hurricane hunters will fly into it every six hours. If not, there is another tentative flight scheduled for Saturday morning.
 Previous story: Hurricane Hunters Call WeatherNation While Flying Through Irma
Forecast models continue to show the center of this potential storm moving north and possibly northwest, closer to the northern Gulf Coast states by Sunday and Monday.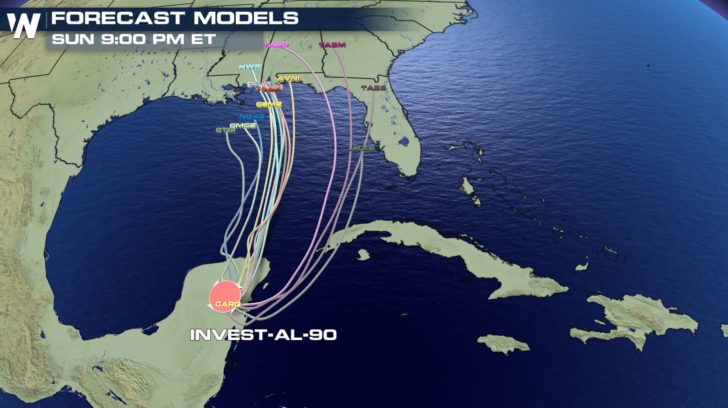 Forecast weather models each showing the projected storm center through Sunday evening. It is important not to focus solely on the track, but the widespread impacts. In this case, flooding appears to be the biggest hazard to the Gulf Coast states.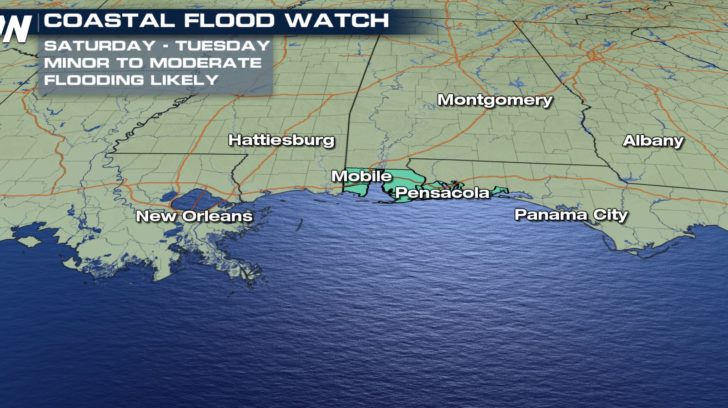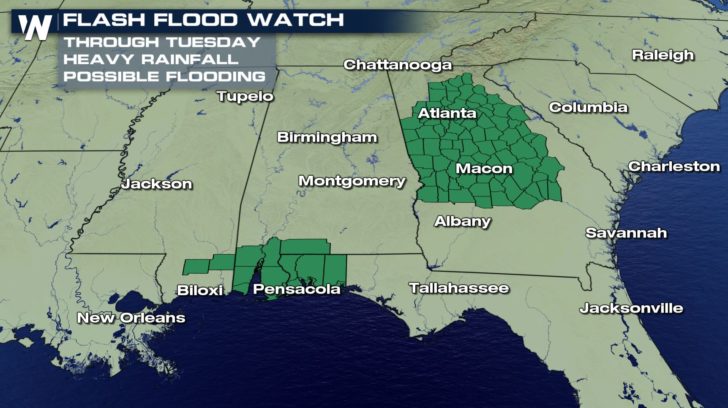 Stay with WeatherNation for the very latest. For WeatherNation, Meteorologist Steve Glazier