Light ice accumulations are expected across parts of the Southeast and Mid-Atlantic Wednesday as a low pressure system strengthens and moves into the Northeast. Winter weather alerts are in place from north Georgia through Virginia and Maryland and west into parts of Indiana, Kentucky and Ohio.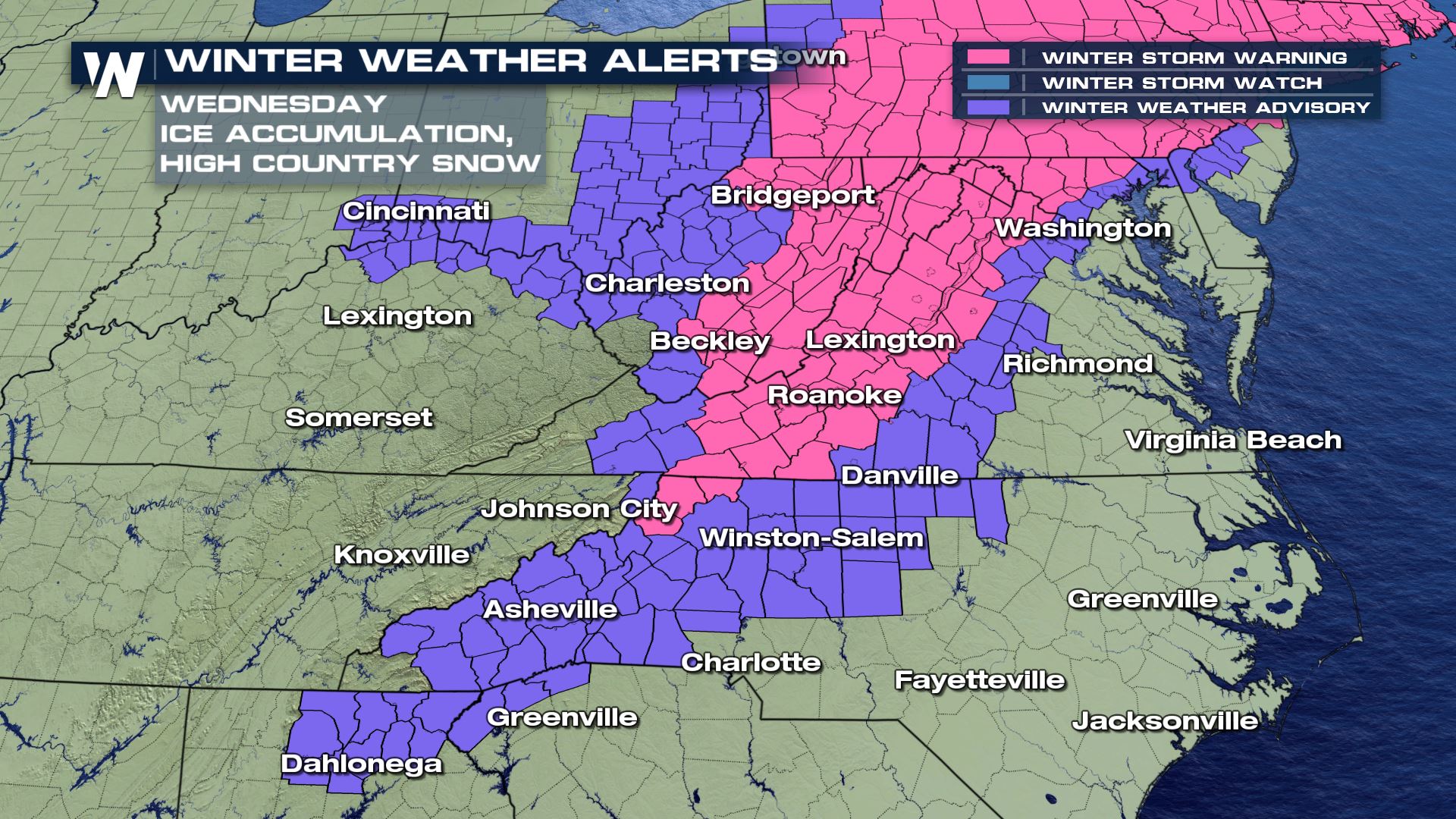 Ice accumulations are expected to be around 0.1" from Georgia through the mountains of North Carolina. This comes from a mix of freezing rain and sleet. A glaze of ice building up on bridges, overpasses and secondary roads could make for dangerous driving conditions through the rest of the day. Snow could mix in as well with totals in areas above 2000 feet around 1-2". Ice is expected to be the thickest in the mountains of North Carolina, Virginia and West Virginia where Winter Storm Warnings are in place. These spots could pick up more than 0.25" of ice and 2-4" of snow. Thick ice glazing could bring down trees and power lines in addition to sticking on the road and making driving very dangerous.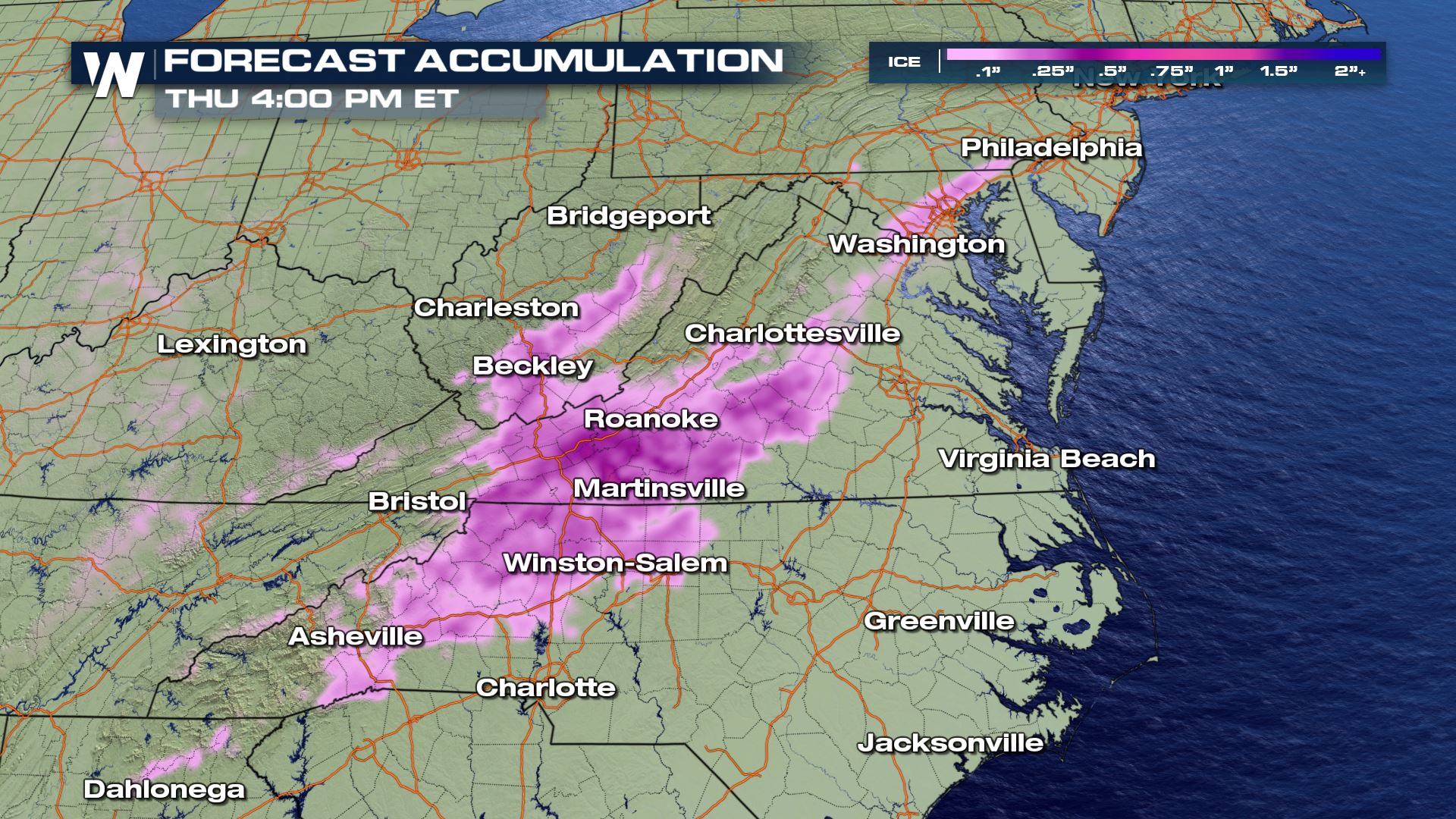 Any sleet or freezing rain should be wrapping up across Georgia and South Carolina by early afternoon. Freezing rain, sleet and snow will continue through parts of North Carolina, Virginia and West Virginia throughout the afternoon and evening. While most of the moisture will clear out by midnight, some wrap around moisture on the back side of the low will bring occasional snow showers to the mountains of West Virginia overnight. Snow totals there could top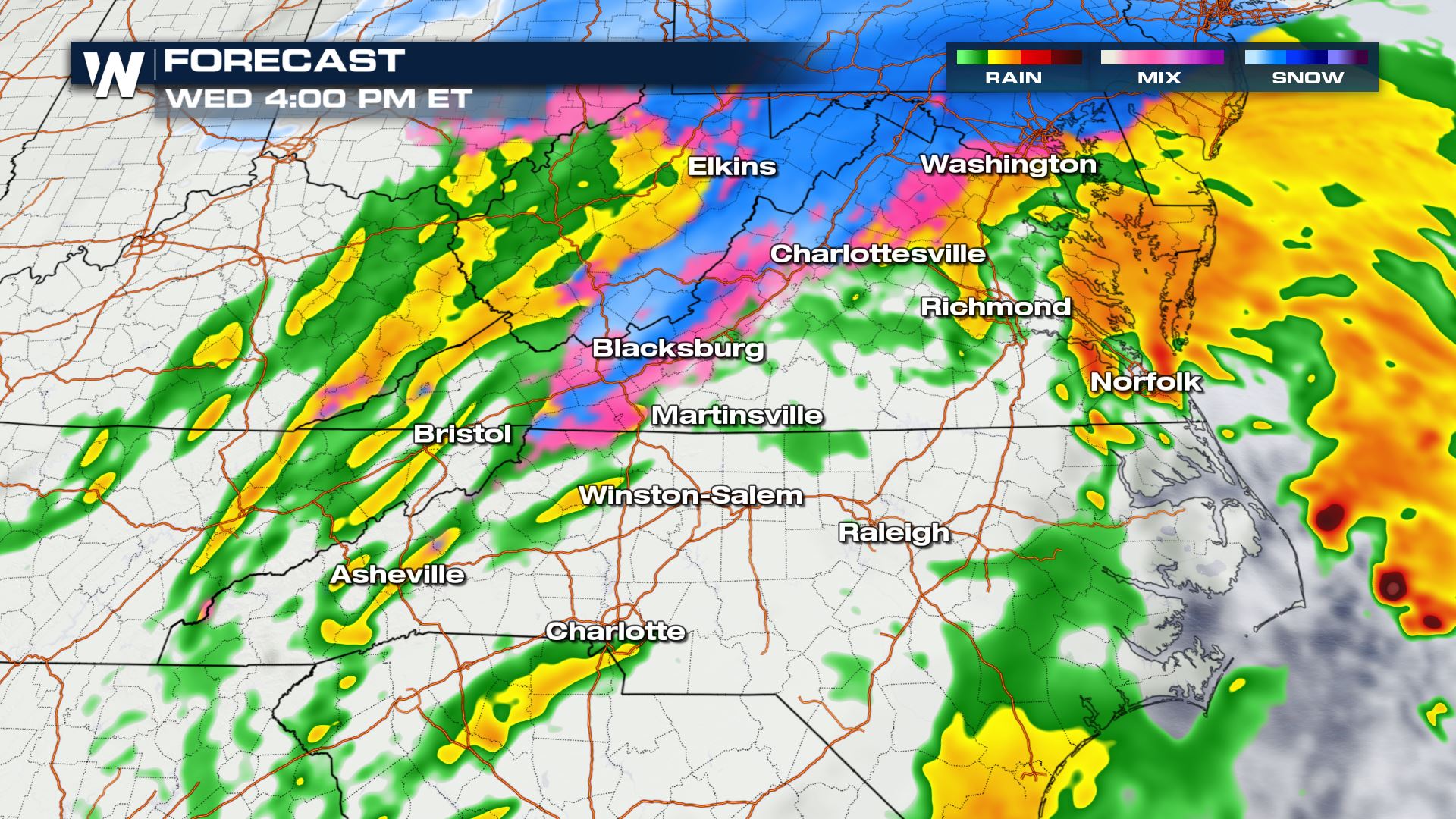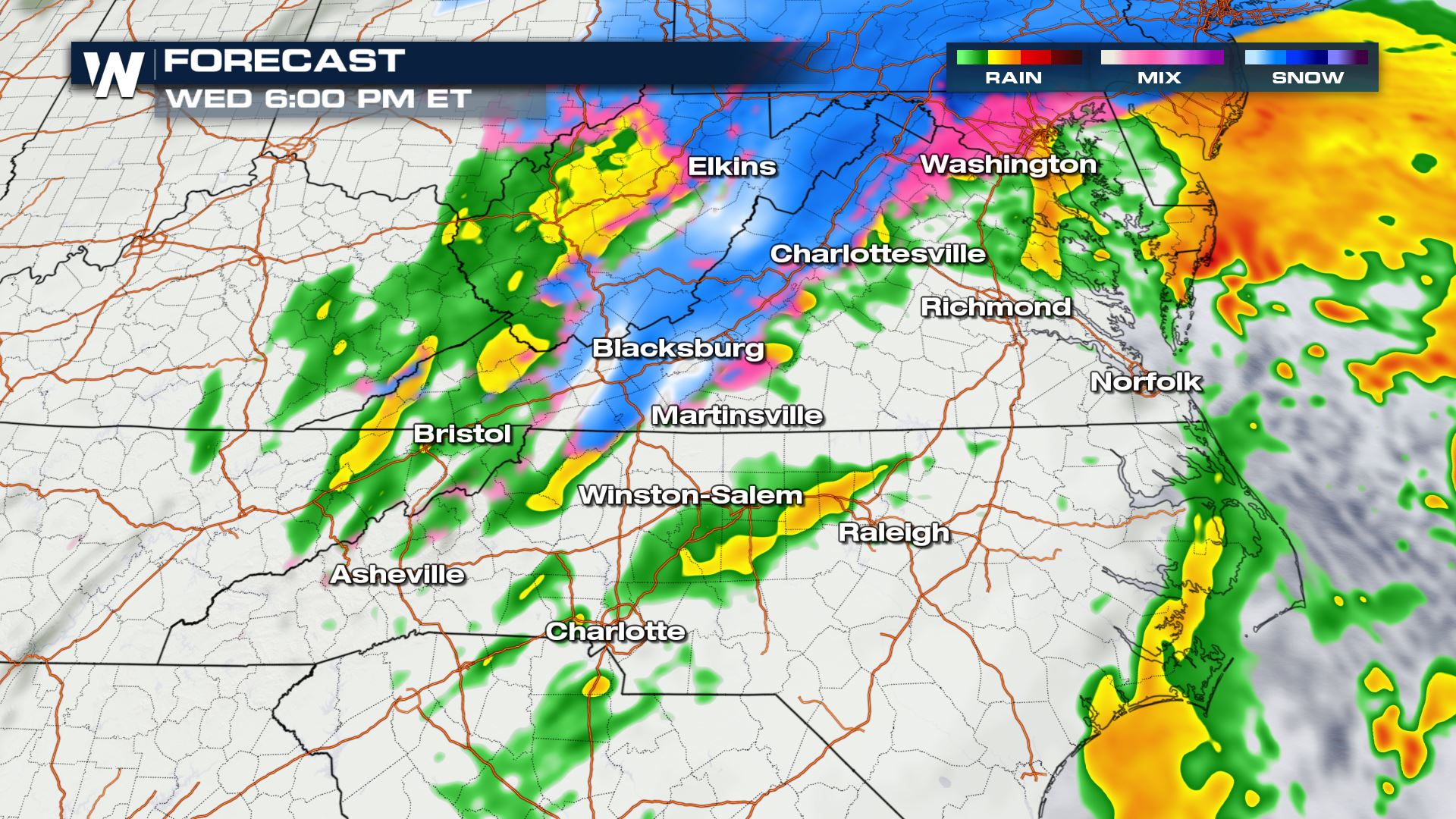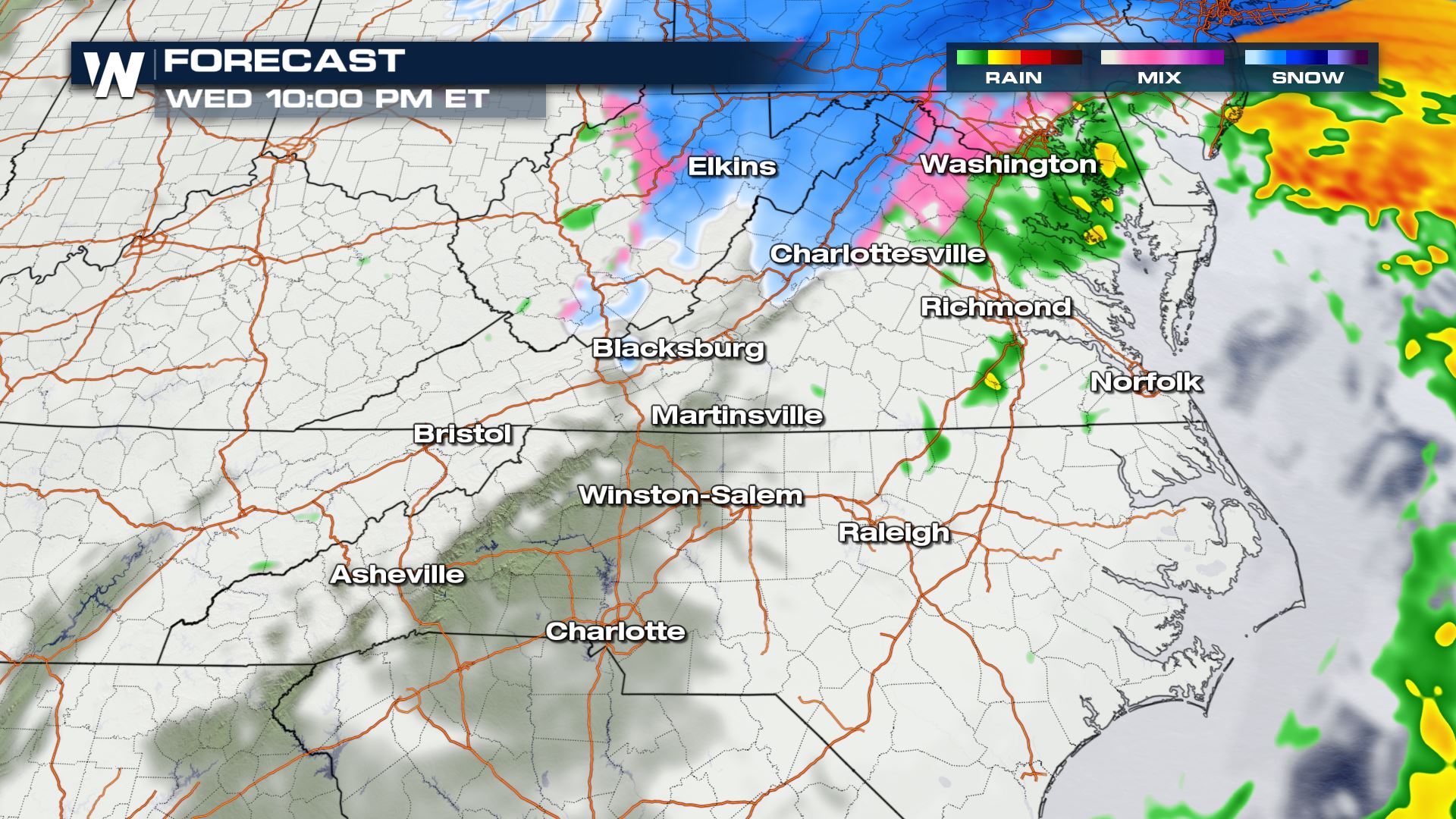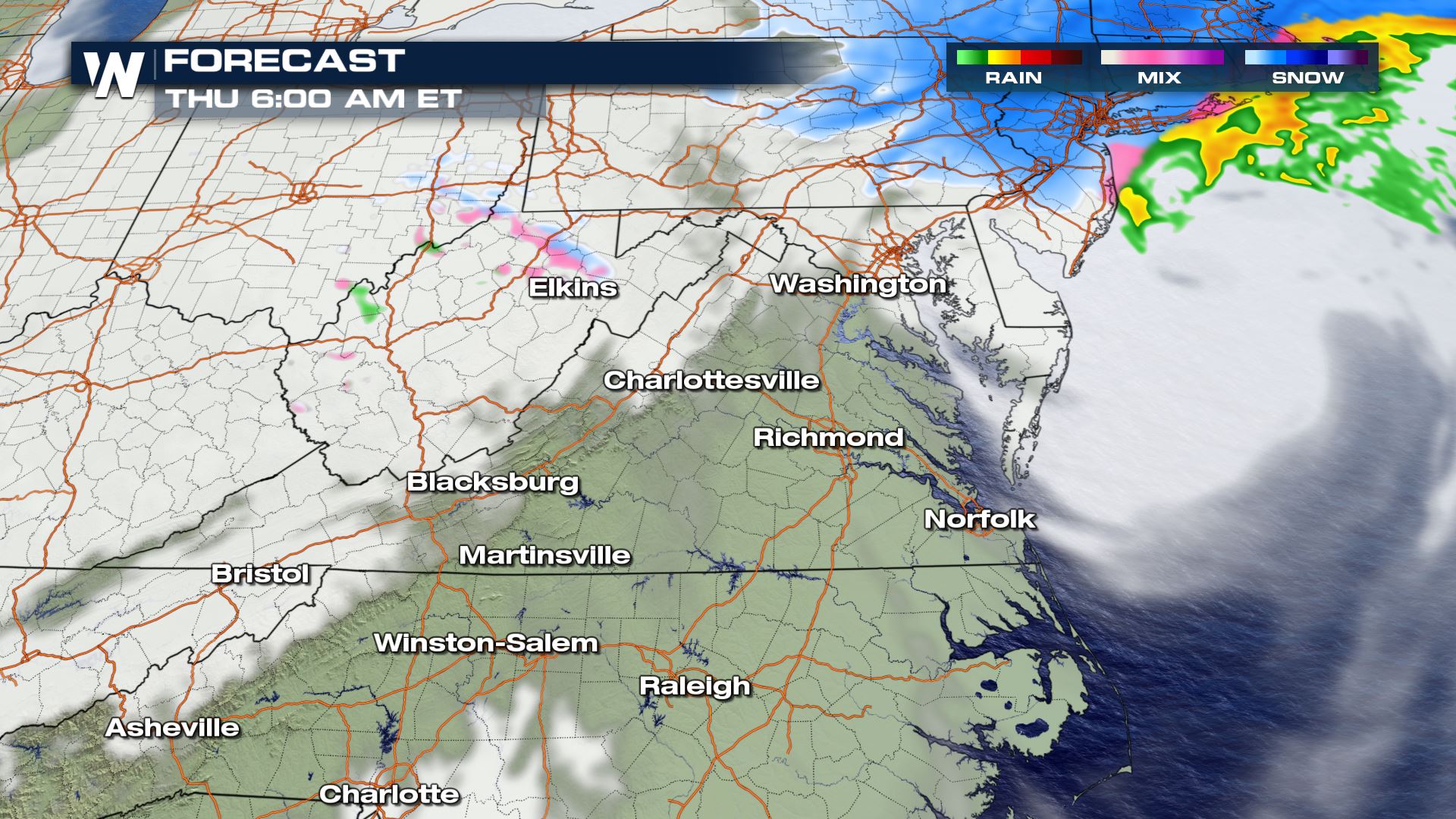 Stay with WeatherNation for all the updates on this system, including the timing for heavy snow totals in the Northeast.