After topping out as a Category 1 Hurricane, Isaac has dissipated in the Caribbean Sea.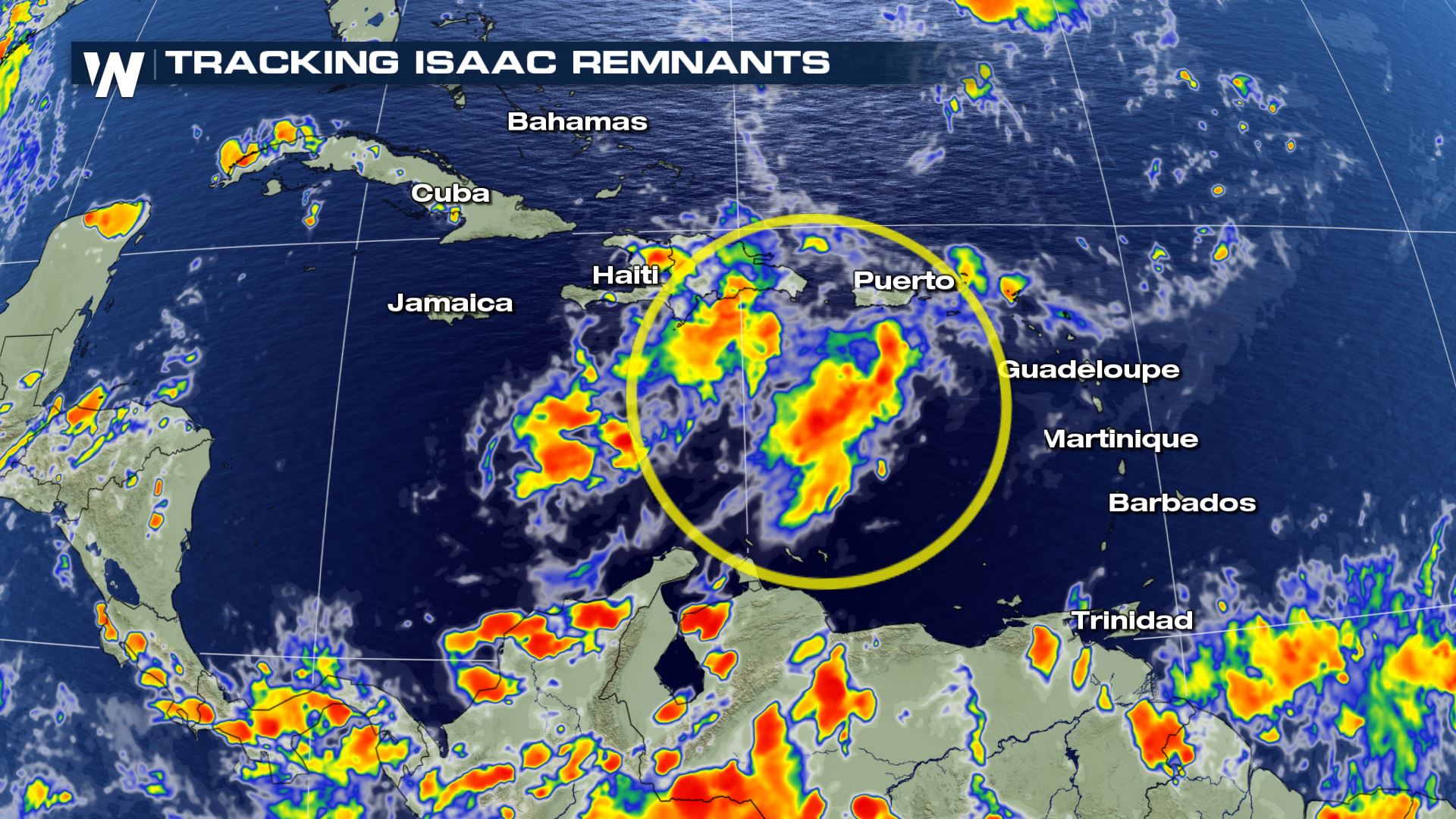 The remnants of Isaac as seen by infrared satellite on Saturday, September 15 Isaac became the fifth hurricane of the Atlantic season before weakening to a tropical storm and moving through the Lesser Antilles. Since then, the weakening trend has continued with Isaac.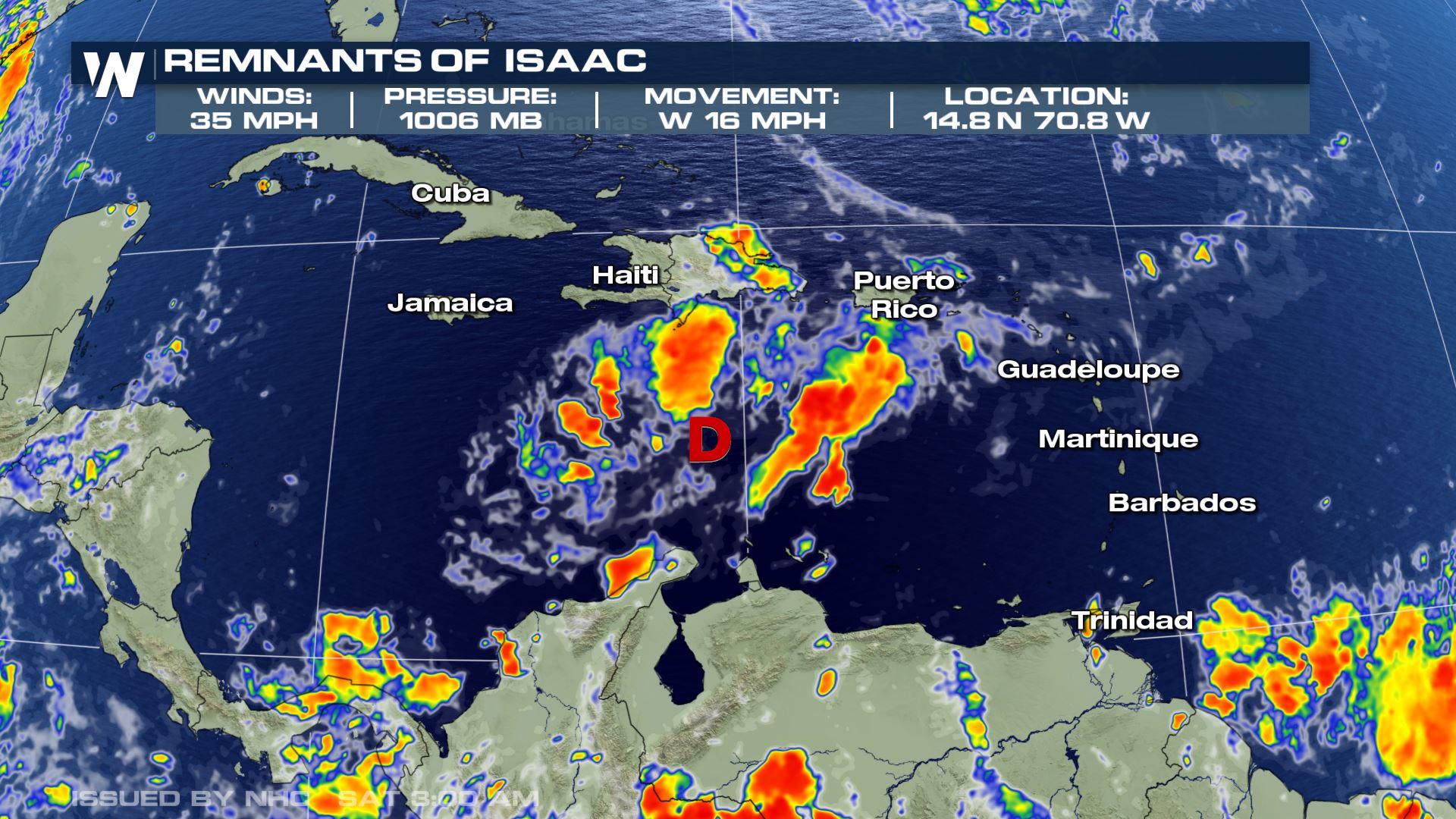 The storm statistics of Isaac's remnants as of Saturday morning, September 15 Isaac could redevelop into a tropical depression or storm once more. We can't completely let our guard down just yet. The National Hurricane Center is giving Isaac's remnants a low chance of tropical development in the next few days.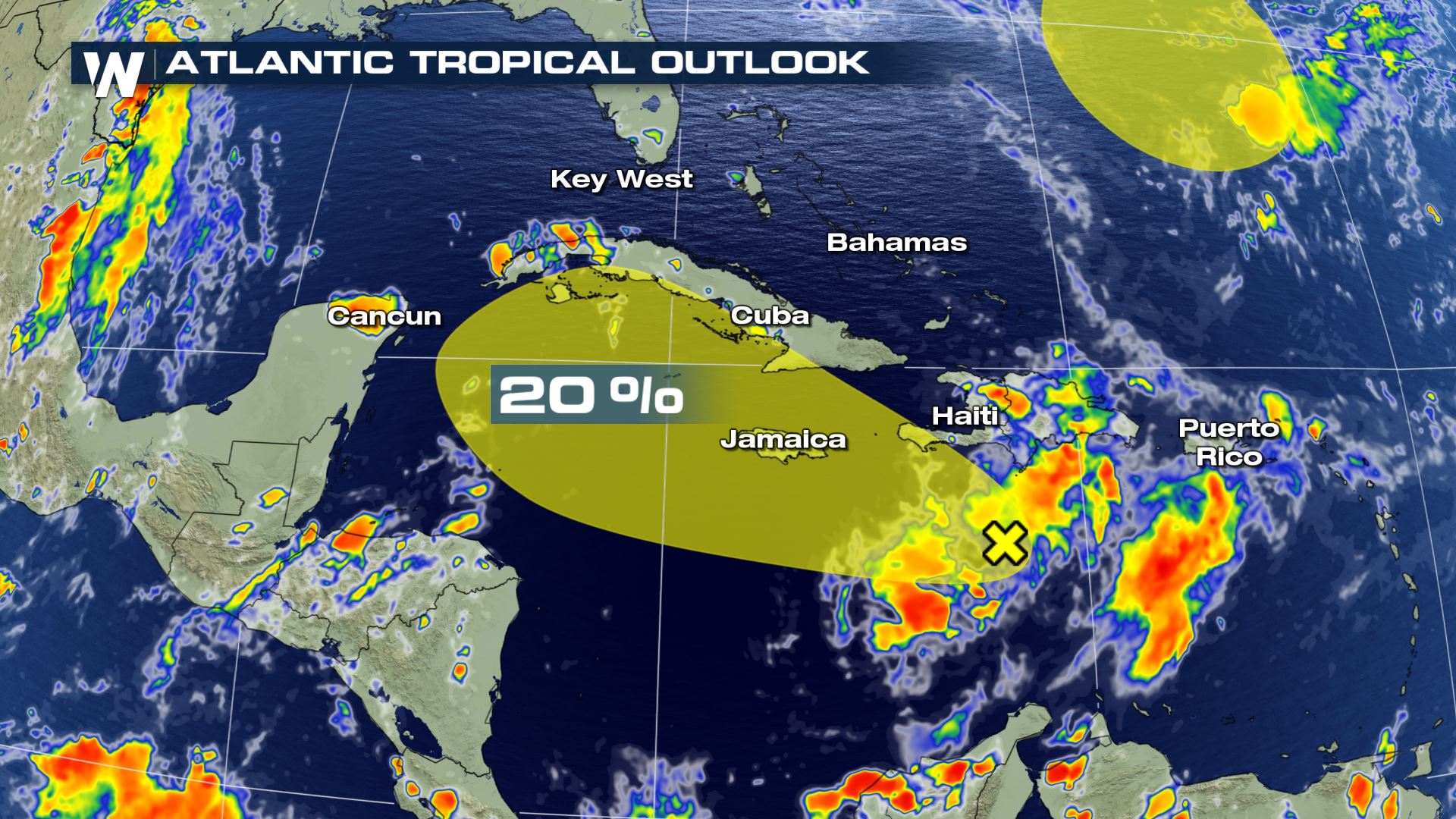 The tropical outlook for Isaac's remnants as of Saturday, September 15 Until then, Isaac's remnants will bring locally heavy rain and thunderstorm activity to the Greater Antilles region including the Dominican Republic, Haiti, Cuba, Jamaica, and the Cayman Islands.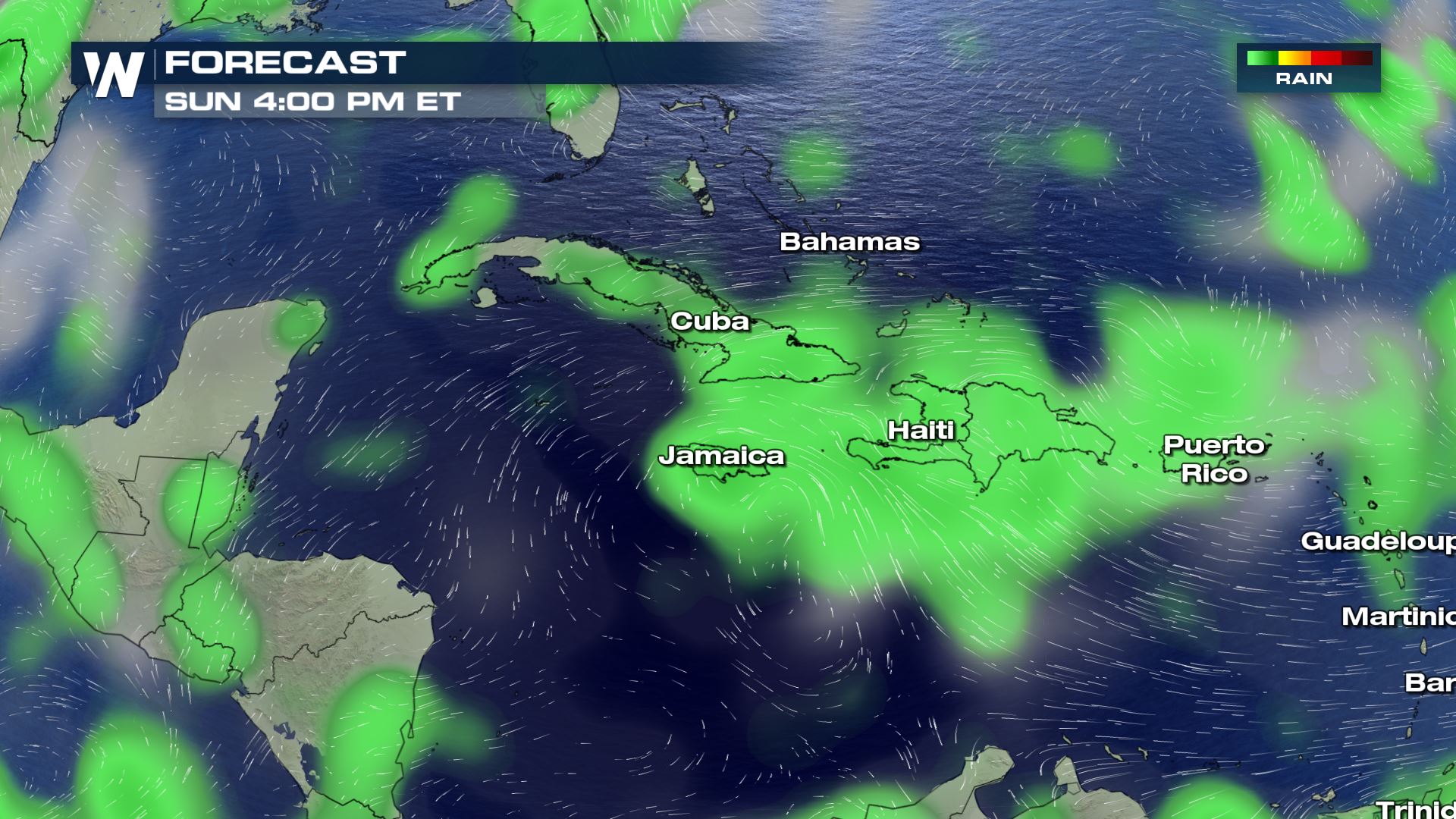 The forecast for Sunday, September 16 where green shows rain.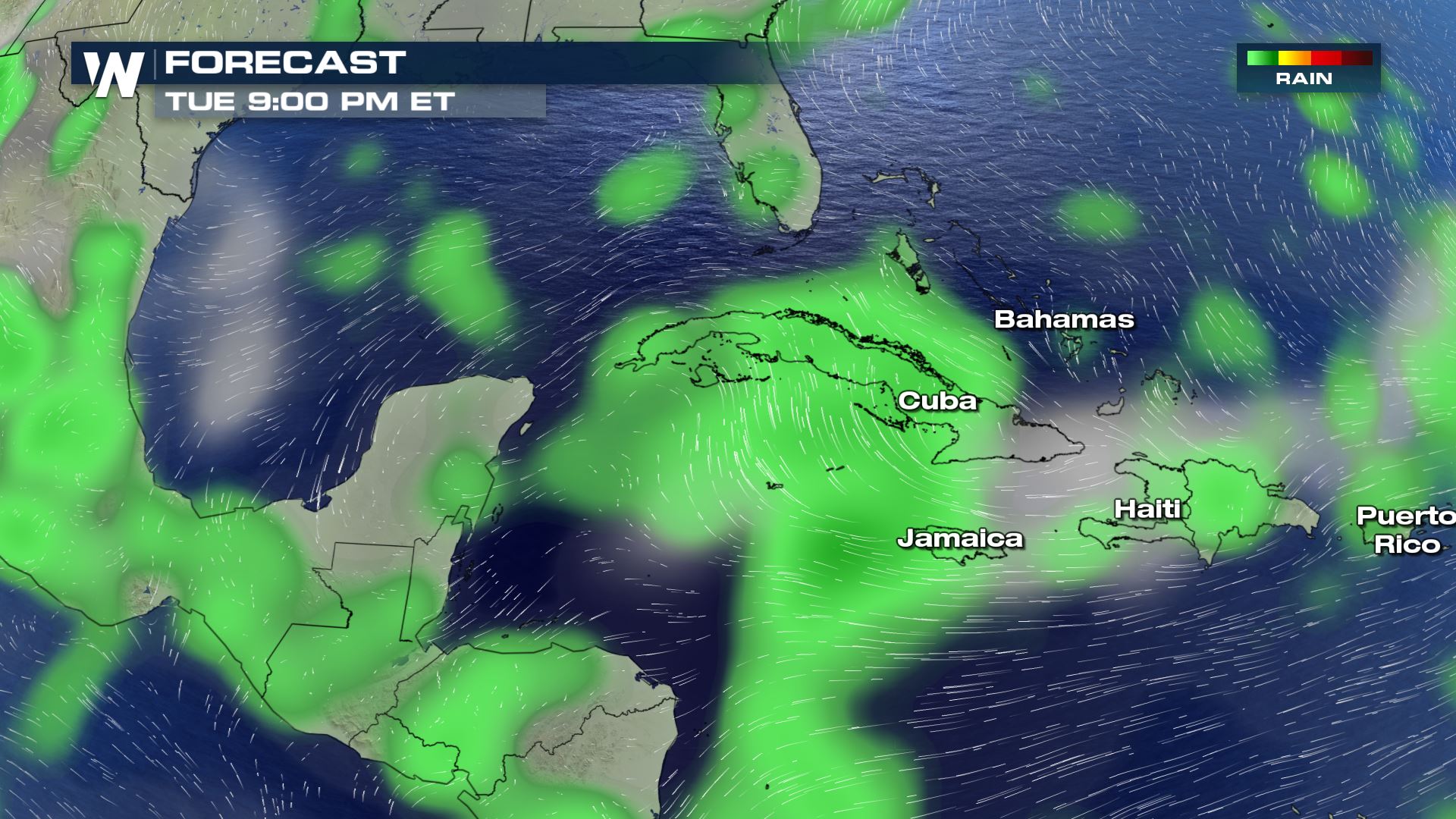 The forecast for Tuesday, September 18 where green shows rain. We will keep you updated on the progress of this tropical wave and if there are any changes in the expectations. For WeatherNation, Meteorologist Steve Glazier