[
The Joint Polar Satellite System-2's fully assembled Advanced Technology Microwave Sounder instrument undergoes electromagnetic interference testing at the Northrop Grumman Aerospace Systems facility in Azusa Calif. Credit: Northrop Grumman Aerospace Systems
] [
NOAA
]   The Advanced Technology Microwave Sounder (ATMS) for the National Oceanic and Atmospheric Administration's Joint Polar Satellite System-2 spacecraft, scheduled to launch in 2022, has been fully assembled and has begun environmental testing. A next-generation instrument that detects microwave radiation from the Earth's atmosphere and surface, ATMS provides atmospheric temperature and moisture data that is critical for weather forecasting and global climate trends. "Data from ATMS instruments on the JPSS satellites — including NOAA-20 and its predecessor Suomi-NPP – have significantly improved the accuracy of U.S. short and medium-range weather forecasts," said Greg Mandt, program director for the Joint Polar Satellite System (JPSS) Program. "After it is launched in 2022, the JPSS-2 ATMS instrument will be used to ensure continuity for these improvements for years to come."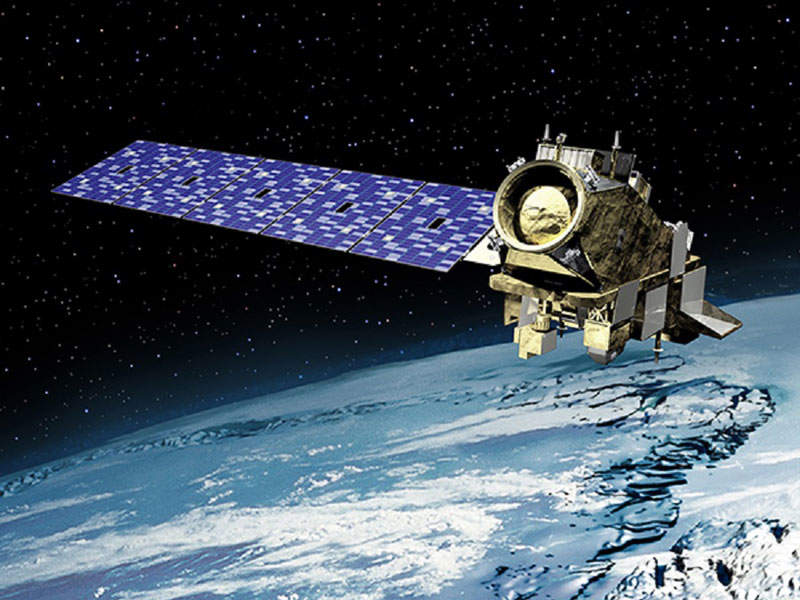 [
JPSS-2 satellite. From NASA
] Northrop Grumman, headquartered in Falls Church, Va., is responsible for the manufacturing, test and delivery of the ATMS instrument for JPSS-2. The instrument has been in development since 2016, and environmental testing marks the final step before the instrument gets delivered for integration into the JPSS-2 spacecraft early next year. The rigorous testing will ensure the instrument can successfully withstand launch and the harsh environment of space. "Every detail matters in ATMS's environmental test campaign. This is the most rigorous, thorough assessment the instrument will see, until it is on orbit," said Bob Mehltretter, vice president, military and civil space, Northrop Grumman. "Our close collaboration with NASA and NOAA throughout the testing ensures that ATMS will provide quality data for our weather forecasts." Northrop Grumman is also responsible for the design, production and integration of the JPSS-2 spacecraft. The satellite is under construction at the company's Gilbert, Arizona, satellite manufacturing facility. ATMS currently flies on the NOAA-20 and Suomi National Polar-orbiting Partnership satellite missions. JPSS-2 will become NOAA-21 upon successful launch and on-orbit check-out.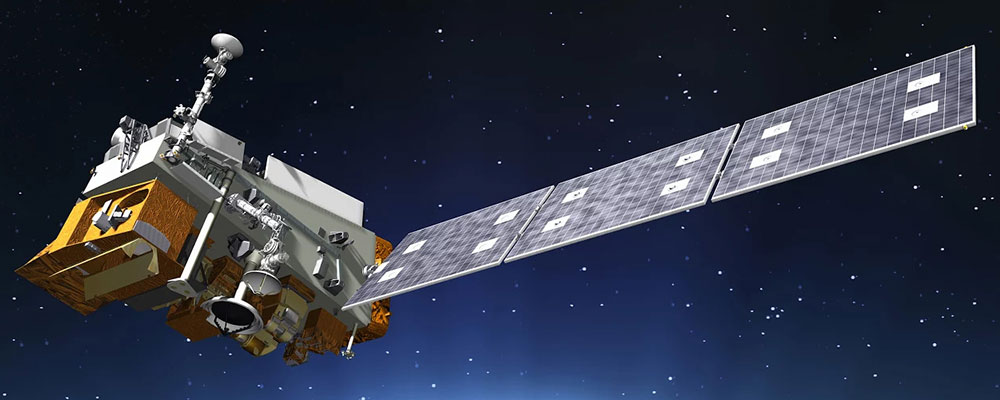 [
JPSS-1 satellite. From NASA
] The Joint Polar Satellite System (JPSS) is the nation's advanced series of polar-orbiting environmental satellites. JPSS represents significant technological and scientific advancements in observations used for severe weather prediction and environmental monitoring. These data are critical to the timeliness and accuracy of forecasts three to seven days in advance of a severe weather event. JPSS is a collaborative effort between NOAA and NASA. NOAA's National Weather Service uses JPSS data as critical input for numerical weather forecast models, providing the basis for mid-range forecasts. These forecasts enable emergency managers to make timely decisions to protect American lives and property, including early warnings and evacuations.