With more than three inches of fresh rainfall Friday Key West, Florida has now seen the most amount of rainfall in any given May on record. https://twitter.com/NWSKeyWest/status/1000180168693108738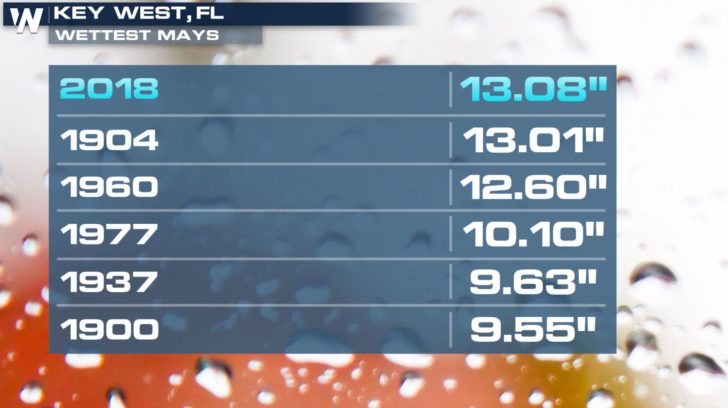 Friday's extra boost of rainfall was a record in itself. It was a daily rainfall record for the 25th of May specifically.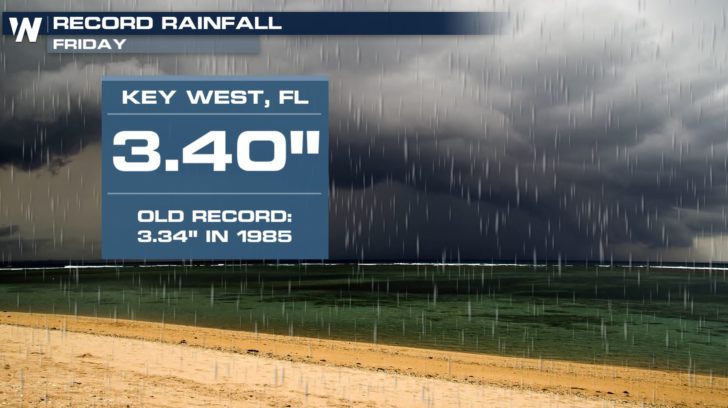 Valid for Friday, May 25th Rainfall records are kept on a daily basis, as well as monthly, seasonally, and annually. The record Friday comes with several days left in the month of May to add even more liquid. Then there was Alberto lurking nearby...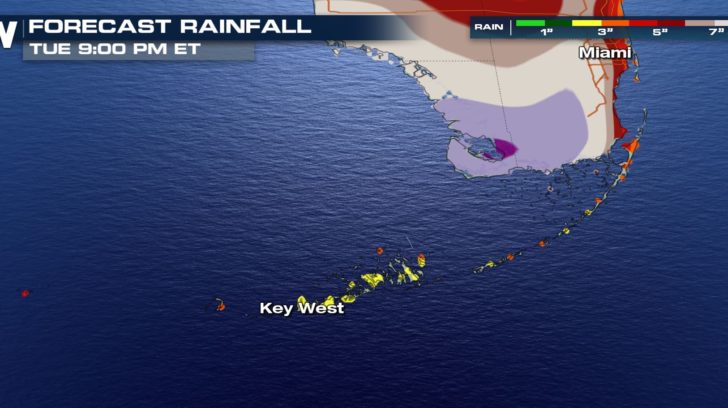 Rainfall forecast through Tuesday, May 29th With Alberto nearby, there's a potential of 3-5 more inches of rain to fall across Key West! The record-setting May 2018 has been due to a steady stream of tropical moisture from the Caribbean. It has lasted for about two weeks and contributed to Florida removing its lack of rain and drought in an incredibly short amount of time. For WeatherNation, Meteorologist Steve Glazier