At 4:44 AM HST (10:44 AM EDT) on Wednesday morning the Kilauea volcano on Hawaii's Big Island began erupting again. The eruption has been contained to the caldera on the summit crater, but was visible from satellite. The volcanic eruption has prompted the United States Geological Survey (USGS) to raise the Volcano Alert Level for Kilauea to "WATCH" on the ground and "ORANGE" for aviators. According to the USGS, "NORMAL indicates a non-eruptive background state of activity, ADVISORY reflects an activity level elevated above background, WATCH is used when an eruption is likely, or an eruption is occurring with limited hazards, and WARNING means a hazardous eruption is imminent, underway, or suspected." Neighboring volcano Mona Loa is at a Yellow/Advisory level.
Westerly winds will mean that any ashfall impacts will be concentrated to the southern side of the Big Island. If you are sensitive to the ash, close windows and doors, use filtration and limit time outdoors. Right now, the ashfall isn't expected to be widespread across the state.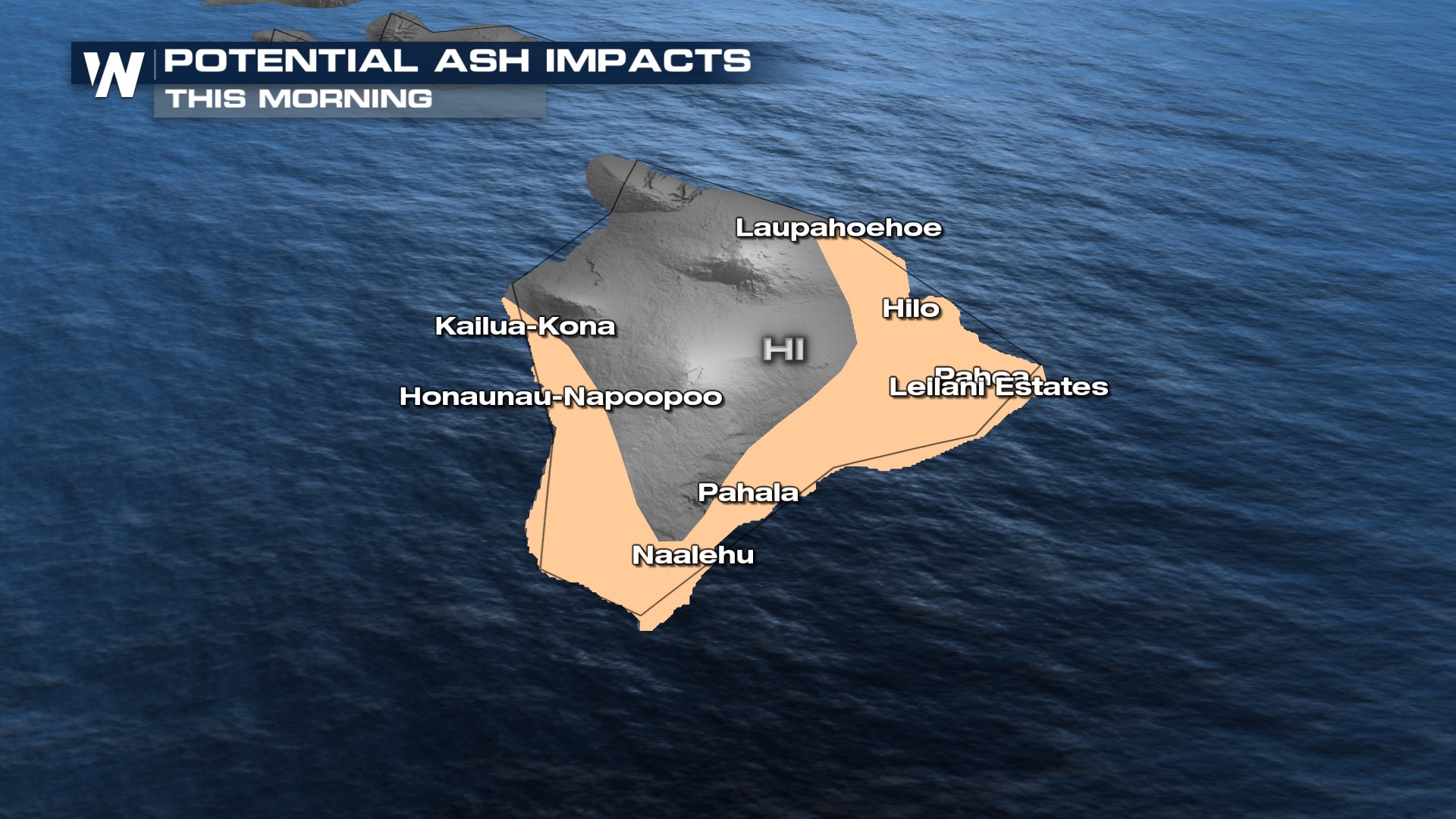 Over the last 5 days there have been a few minor earthquakes on the Big Island. Most will have not been felt by residents, but indicate some trembling in the Earth's Crust.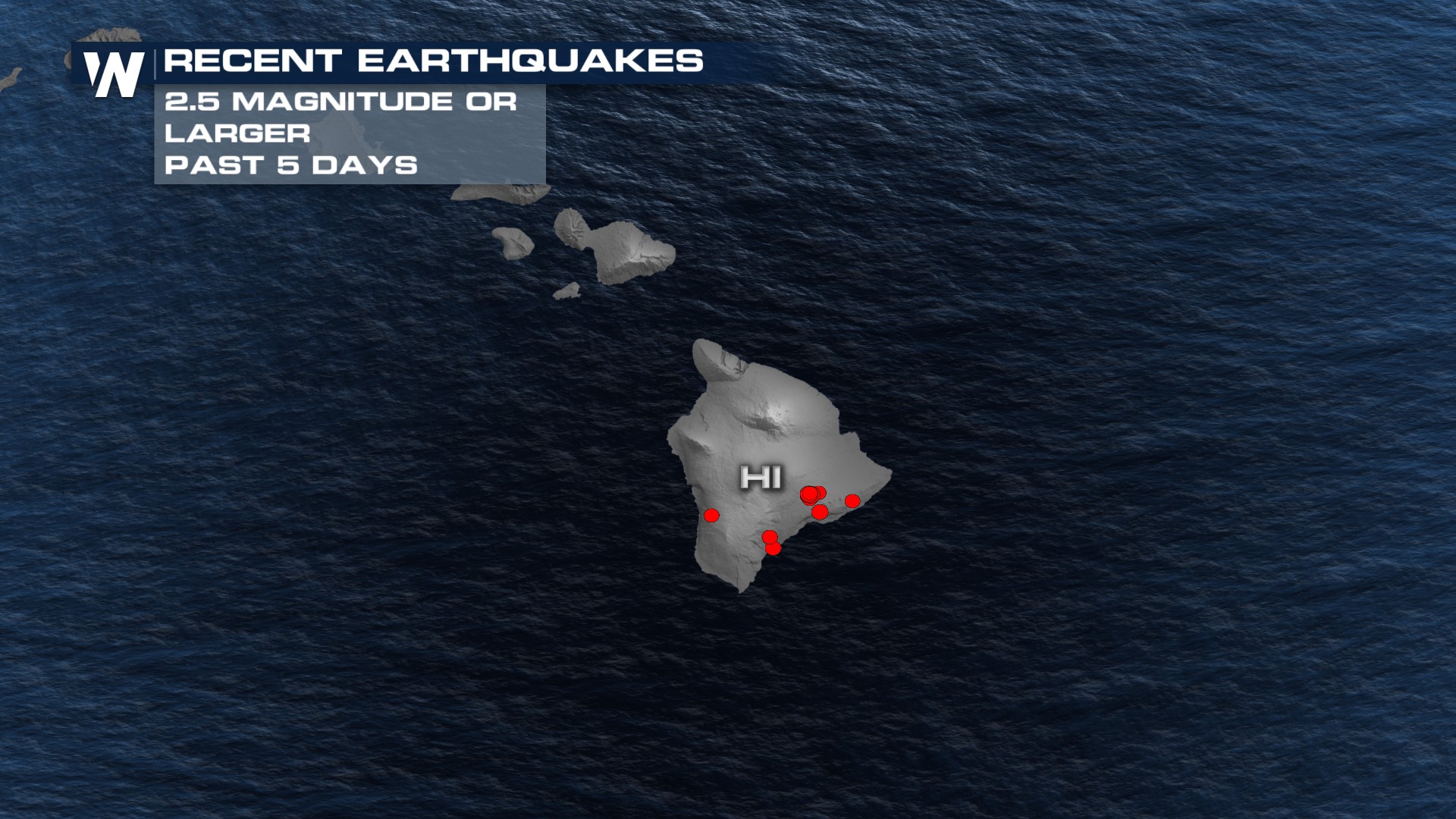 Stay with WeatherNation for the latest on the eruption and what is means for residents of Hawaii.