A round of lake effect snow is ahead for the Great Lakes, starting today (Friday) and continuing through the weekend. Winter weather alerts have been issued for Michigan, Wisconsin, Minnesota, and New York. More than a foot of snow may fall in the favored lake effect snow belts in northern Wisconsin and the Upper Peninsula of Michigan.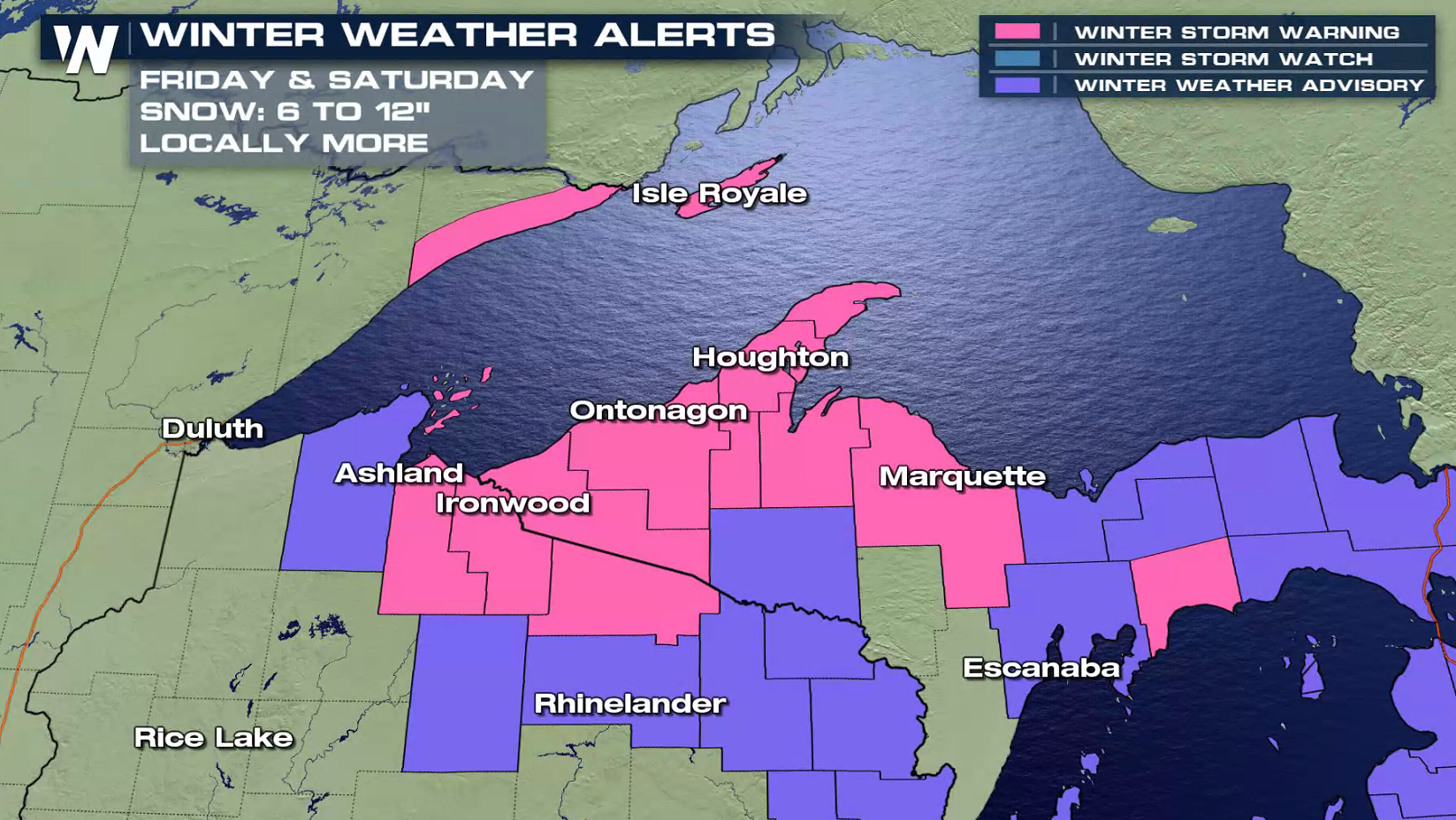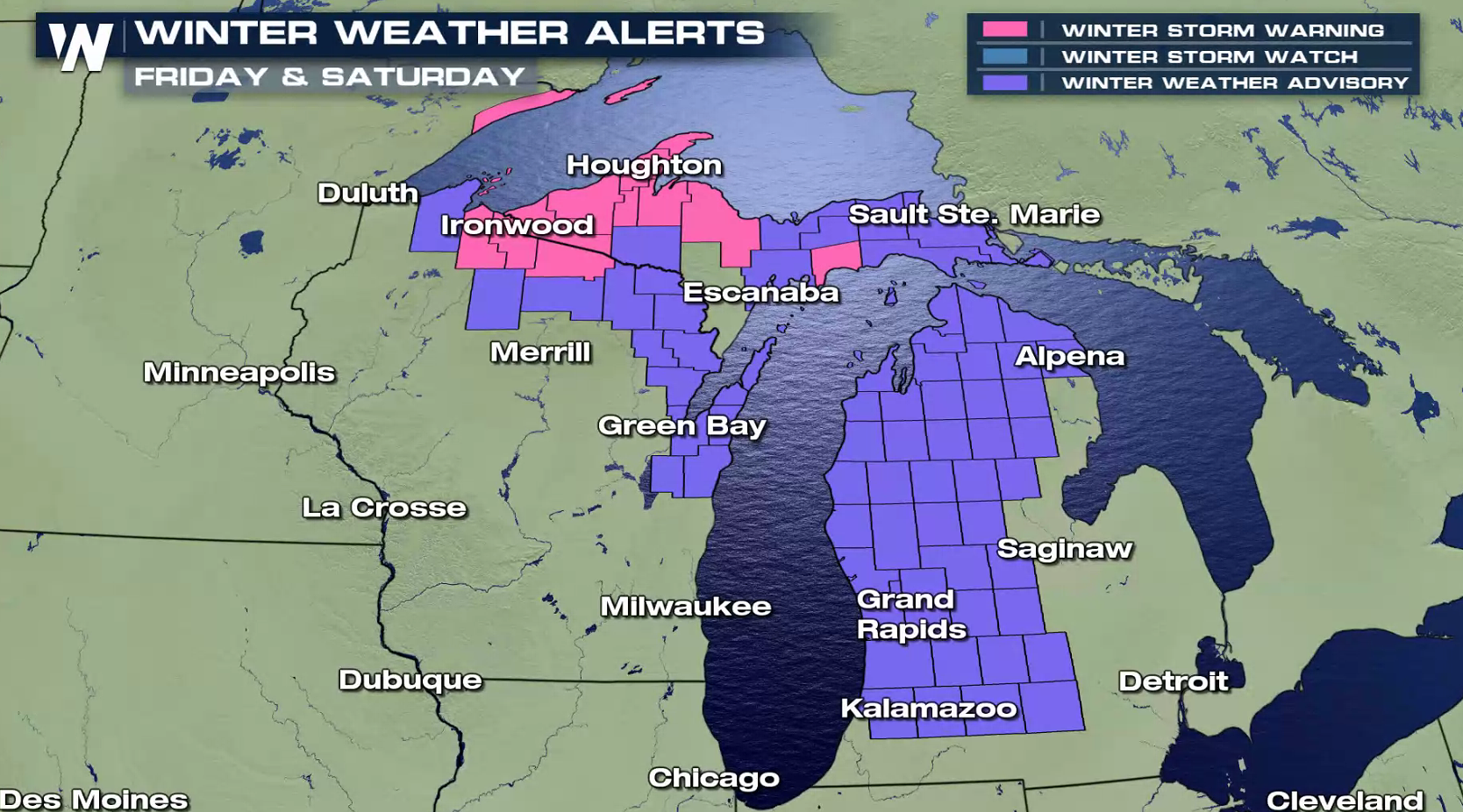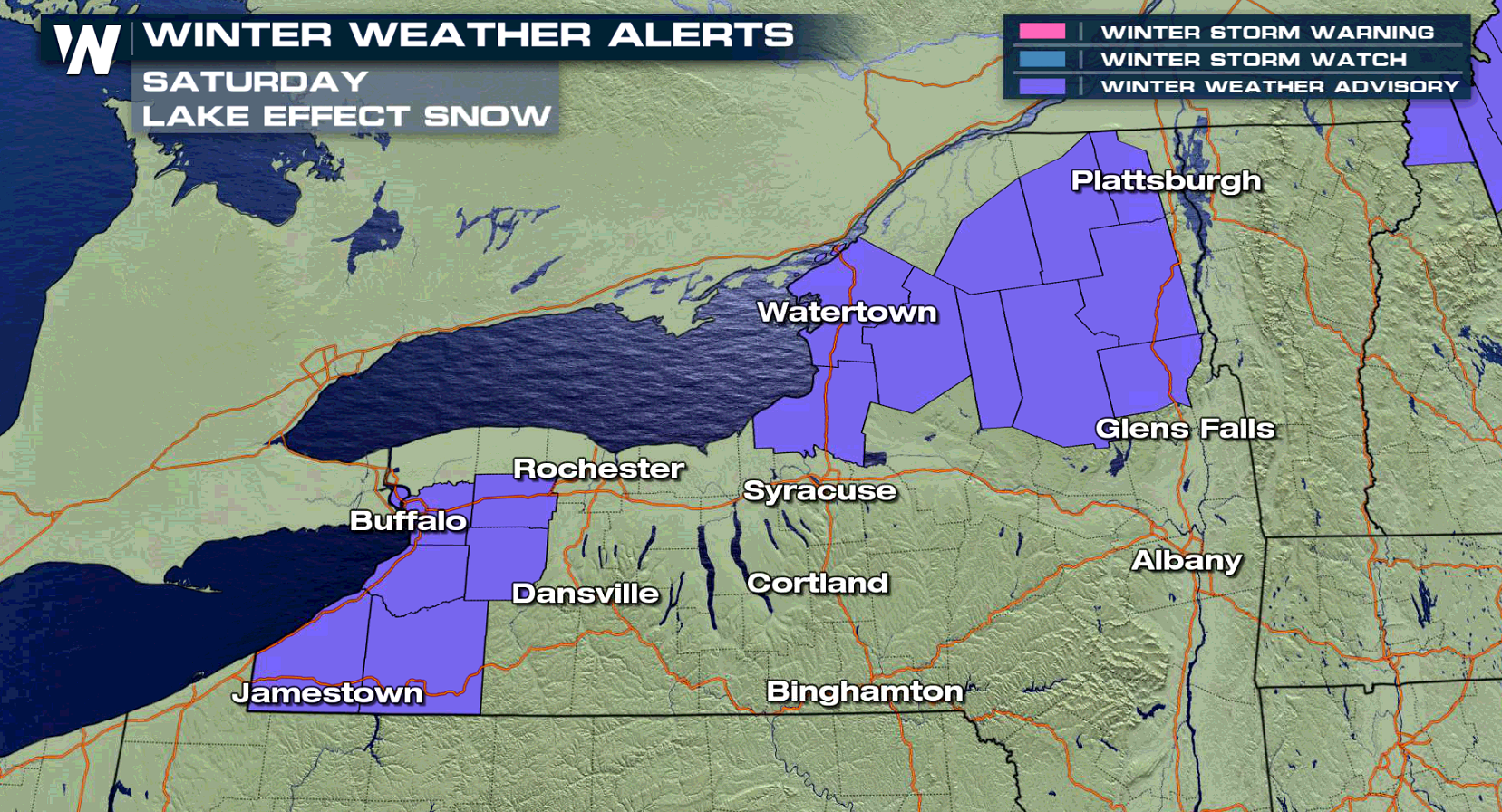 A storm system will bring a few inches of snow to western Lower Michigan today (Friday), with lake effect snow developing after the system departs. Up to 6" is possible. Areas downstream from Lake Ontario and Lake Erie will see lake effect snow begin later this weekend, with 4" to 8" of snow likely.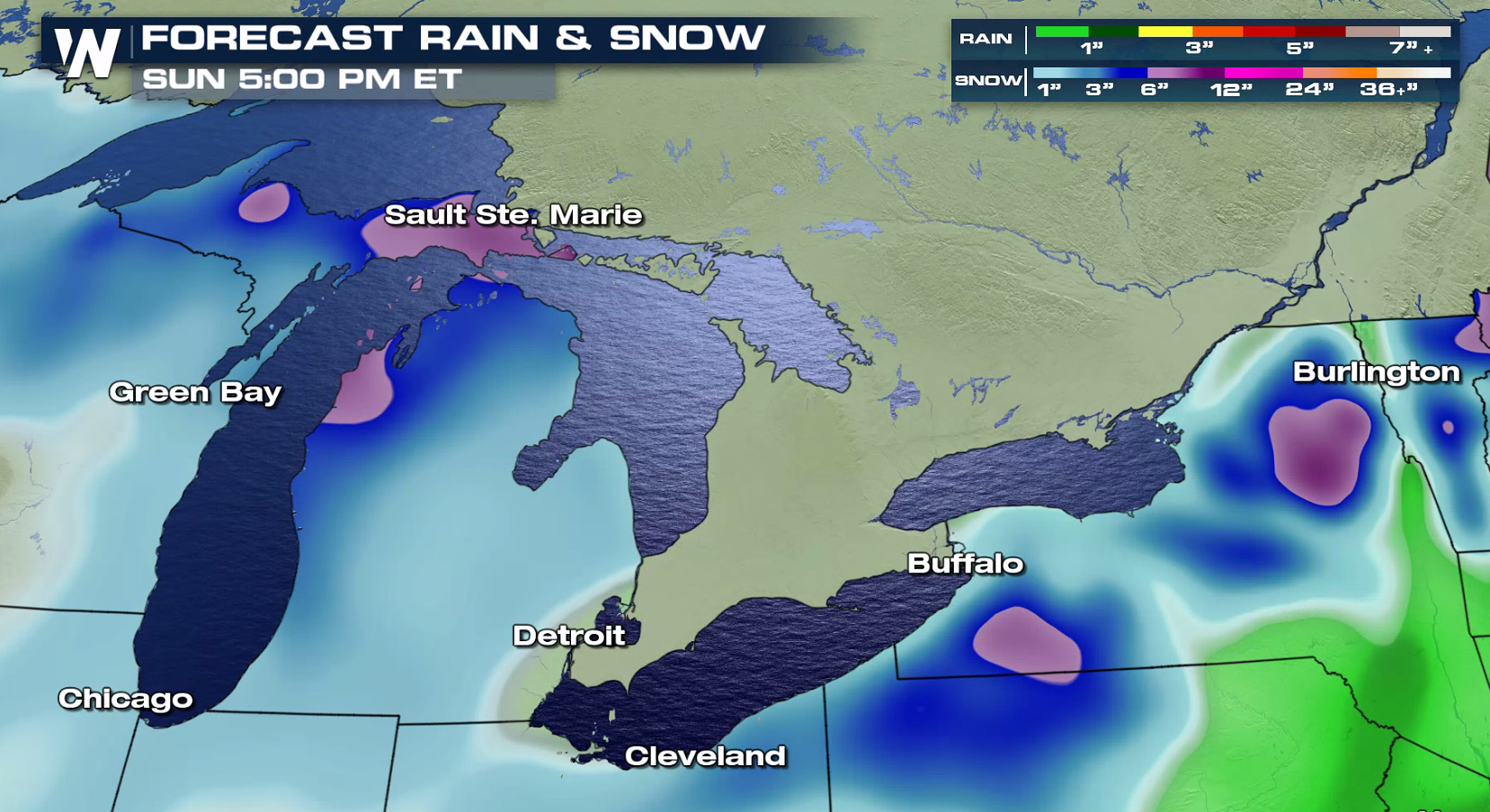 How Does Lake Effect Form
There are only a few ingredients needed for this interesting weather phenomena to occur. The first thing you need is cold air. Of course, that air pushing across the lakes has to be much colder than the water temperatures. When the temperature difference is great enough (at least 20 to 25 degrees from the water surface to around 3,000 feet high), you will start to see the makings of an unstable shallow atmosphere becoming conducive for lake effect snow. The next thing you need is a "fetch" of wind to carry the humidity rising off the lake. The wind will gather the moisture into columns of growing clouds that begin precipitating downwind. As long as the air is cold enough for snow, lake effect snow will fall.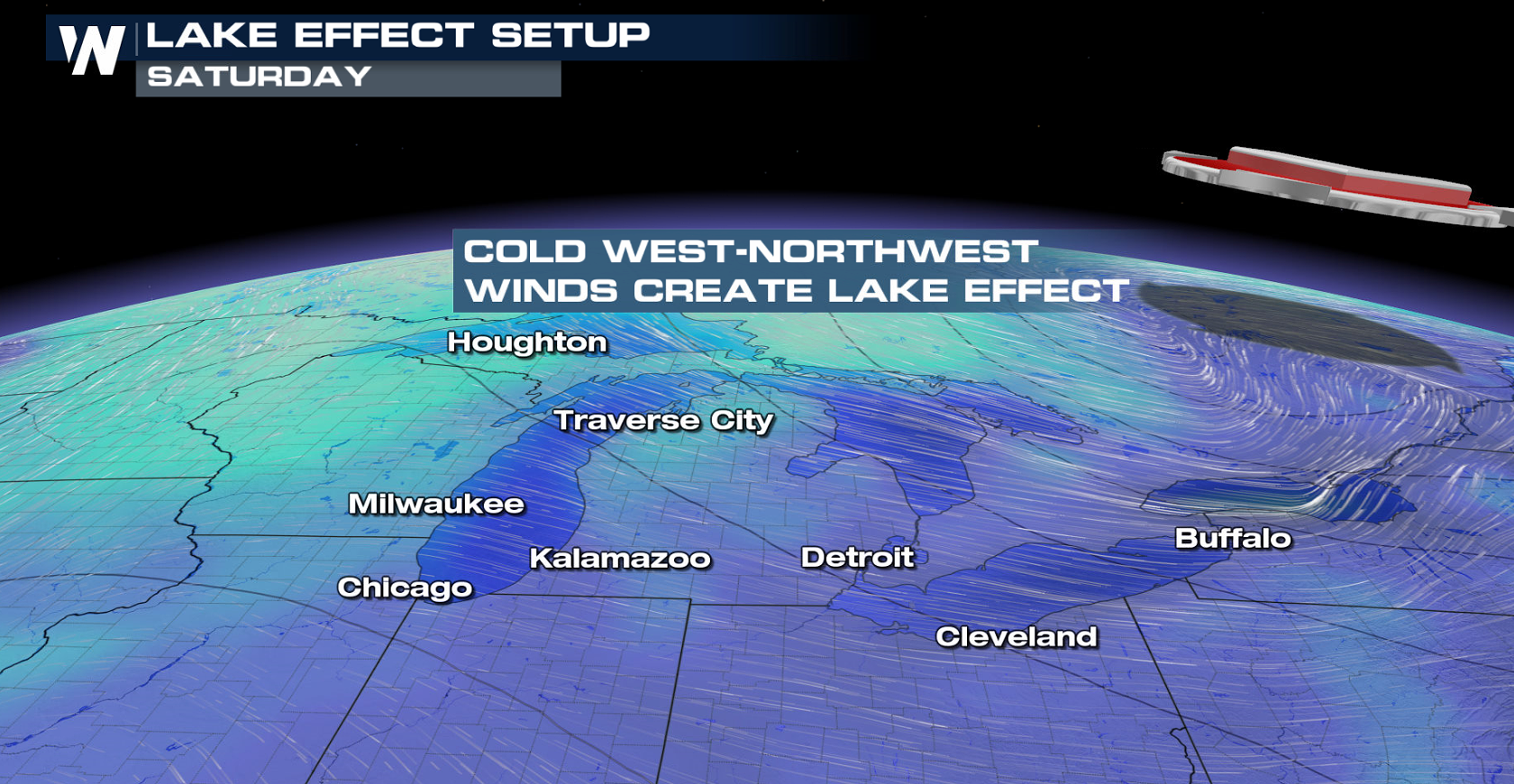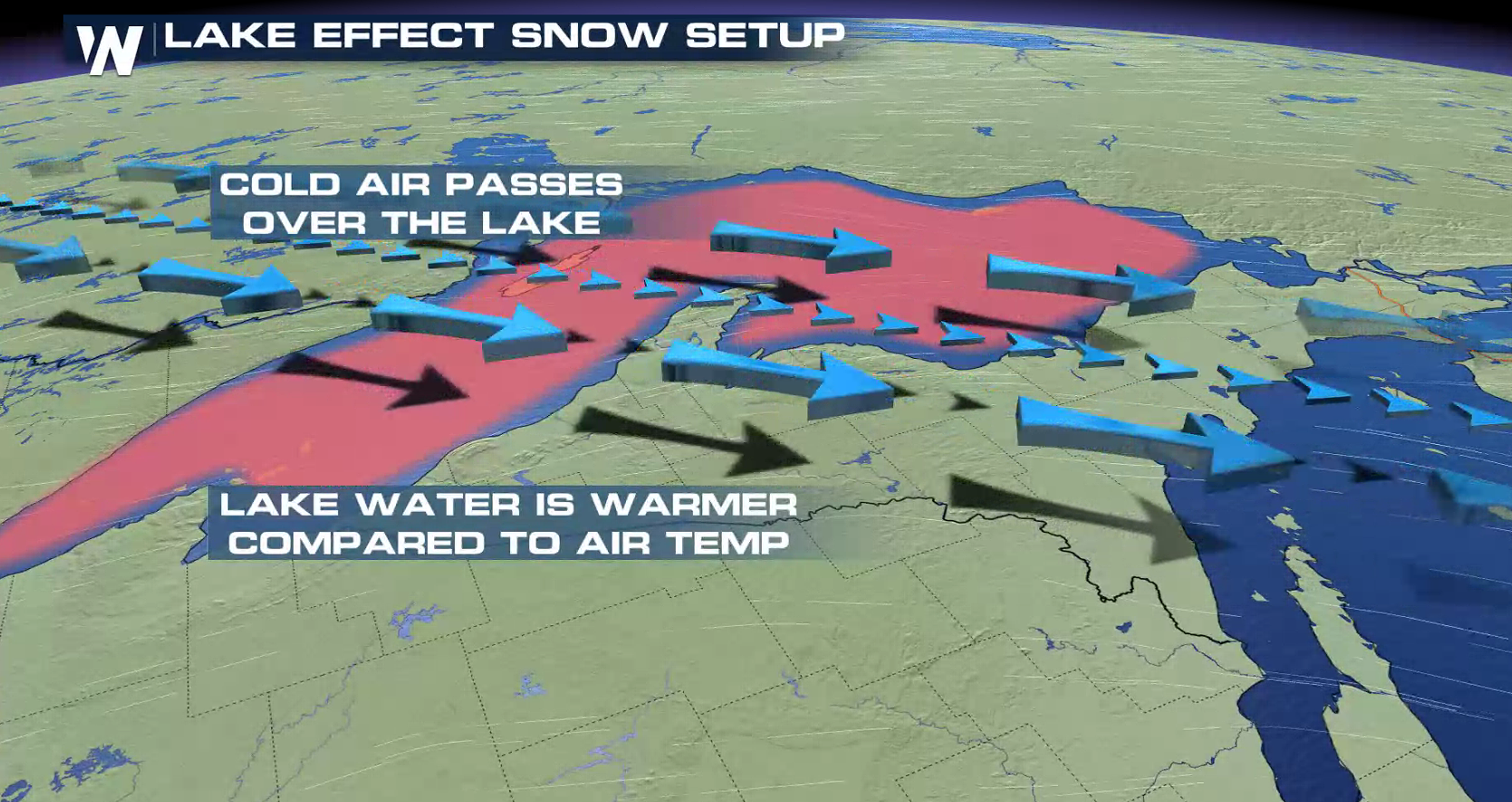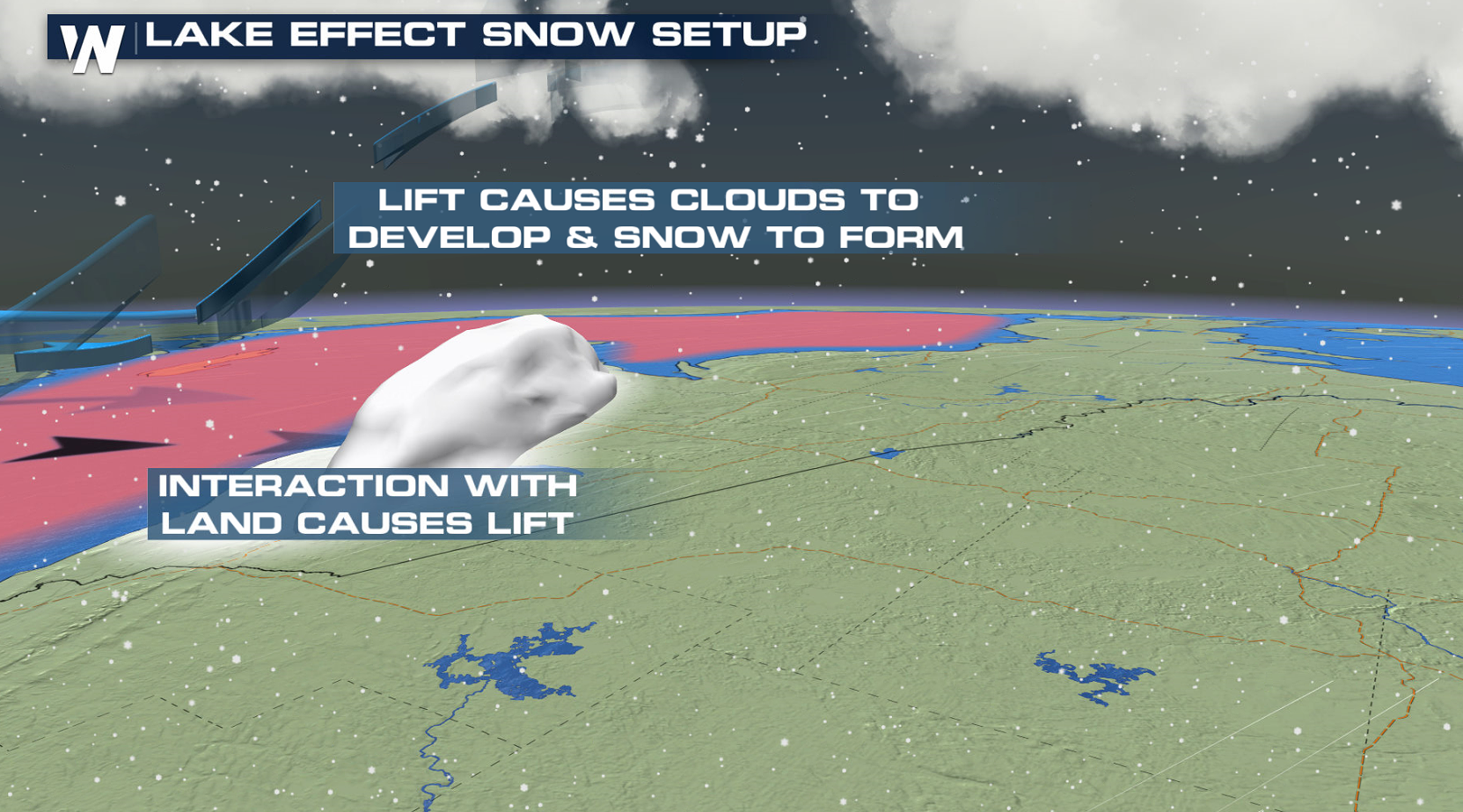 For WeatherNation: Meteorologist Mace Michaels