The tropics are a lot quieter than what we saw 3 weeks ago. Nonetheless, there is still some activity happening in the Atlantic and the Pacific.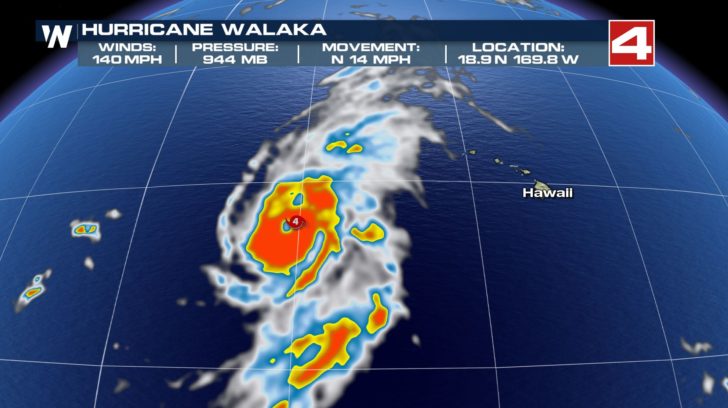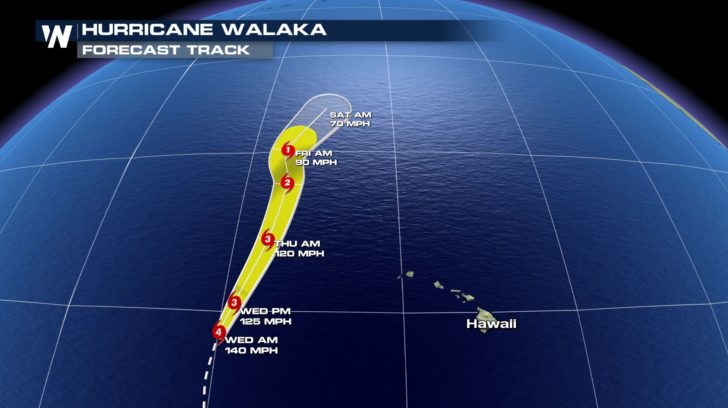 Hurricane Walaka continues to stay a strong CAT 4 hurricane and is moving just west of the Hawaiian islands. Although it will not be making direct impact with Hawaii, wave heights will increase, and rain from the outskirts of this system could impact the western Hawaiian islands. No major threat to the islands exists at the moment, though.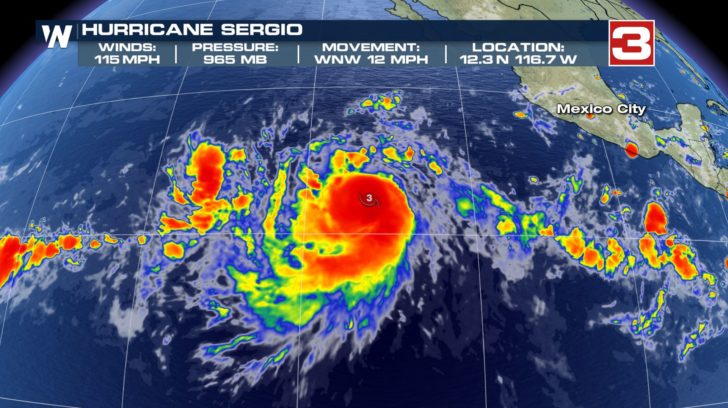 In the eastern Pacific, Sergio still lives. It is currently a CAT 3 hurricane and moving on a WNW track. This storm is looking to strengthen to a CAT 4 hurricane by Thursday before weakening to a CAT 2 hurricane by Saturday morning. Sergio is expected to stay a fish storm. It is not looking to impact anyone as of now, but WeatherNation will provide continuous updates of the track of Sergio over the next week.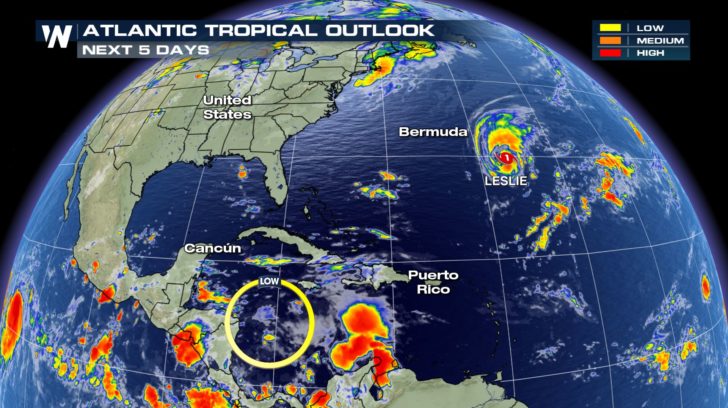 Out in the Atlantic, Leslie still thrives and refuses to quit. Although it is a CAT 1 hurricane, Leslie will also stay out in the Atlantic and is not looking to make impact with anyone. We are also watching another area of low pressure just east of Nicaragua that has a low chance of developing in a tropical system over the next 5 days.