From: WPEC, CBS12 News (West Palm Beach, FL) Emergency crews in South Florida say one woman is dead and two others were injured after a lightning strike in Parkland, Florida. The woman killed has been identified as Maria Francisco Pascual, 53, of Lake Worth, FL. The incident happened at the C.W. Hendrix Farms around 2 in the afternoon. WeatherNation affiliate WPEC is
following this story
, and will continue to provide updates. Lightning deaths can happen any time of year, but are more common May through September.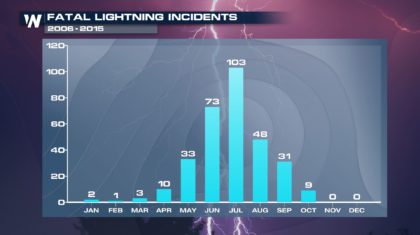 Wednesday's fatal strike makes the 3rd U.S. lightning death this year, with another having occurred in Florida in April, and the 3rd in Texas in February,
according to NOAA
. Florida leads the U.S. in lightning related fatalities each year. From 1990-2003, there were 126 lightning deaths in Florida.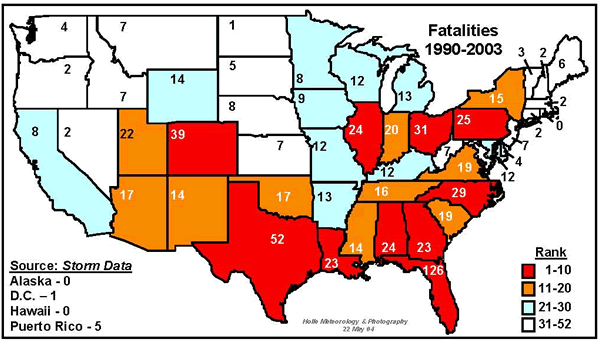 Safety:
To read up on how to stay safe in lightning, the National Weather Service has several resources available so you can keep yourself and your family safe.
Click here
to visit the Lightning Safety site from NWS.