A trough digging into the Northeast brought severe storms to the region on Wednesday and Thursday, with dozens of reports of large hail and strong wind gusts. As the trough digs into a warm/moist airmass, deep shear will help aid in bringing damaging winds to the surface again for later Friday. Wind gusts on Friday topped 80 mph in parts of Delaware!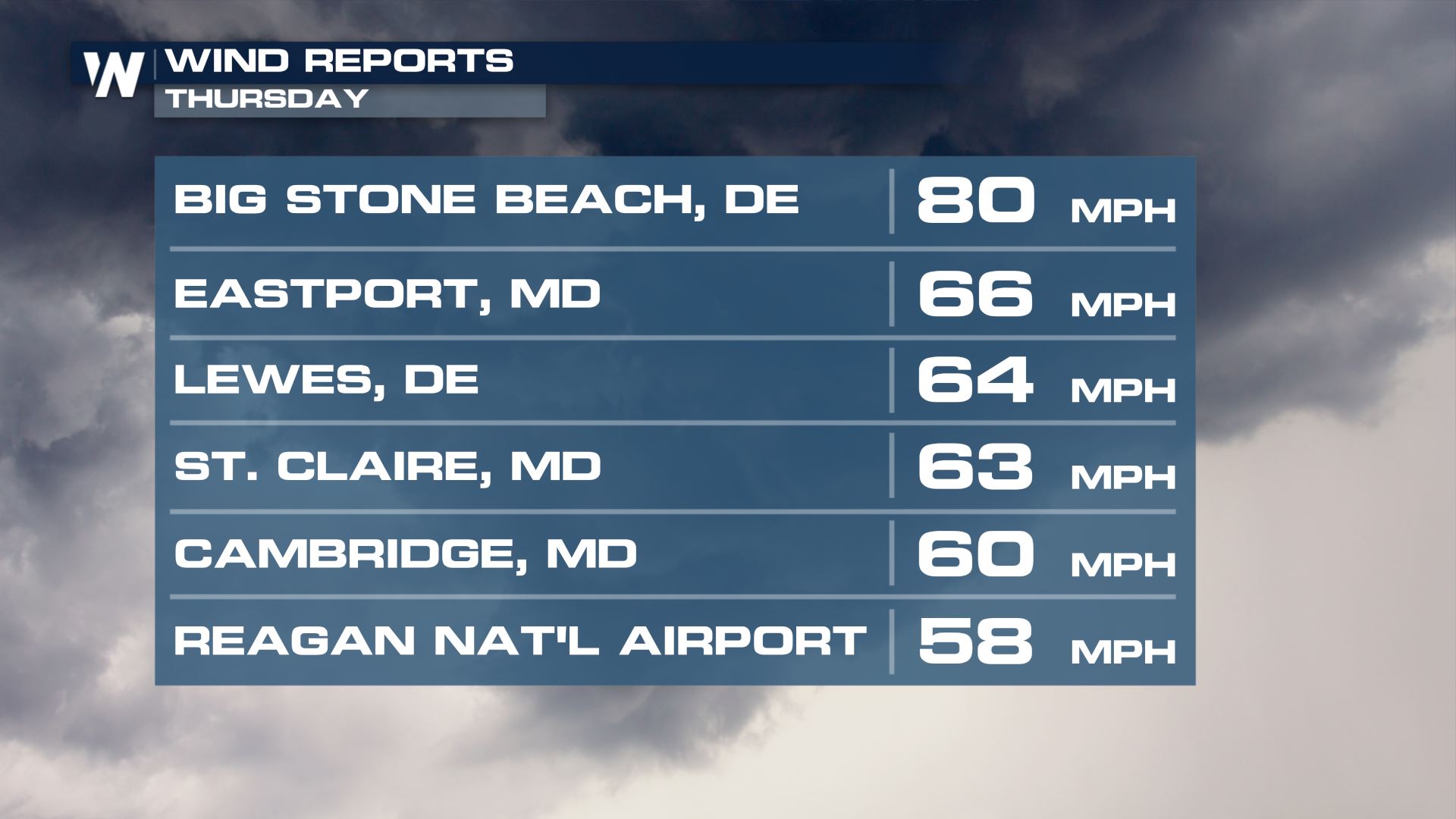 Severe Potential
There is a level 1 out of 5 threat (marginal risk) for the southern tier of New York down into eastern PA. We are going to be seeing the potential of gusty winds, but some small hail and an isolated spin-up may also be possible.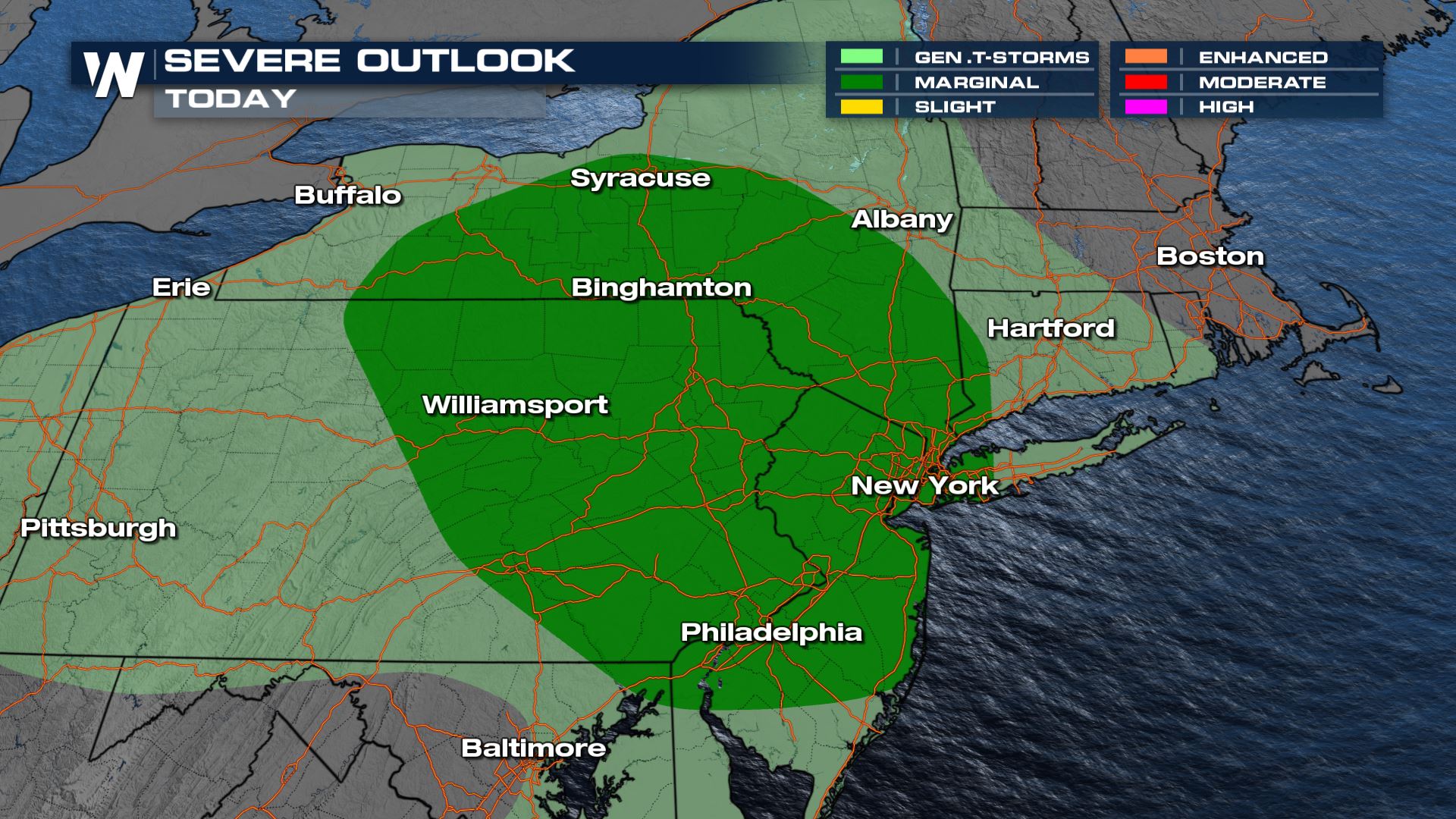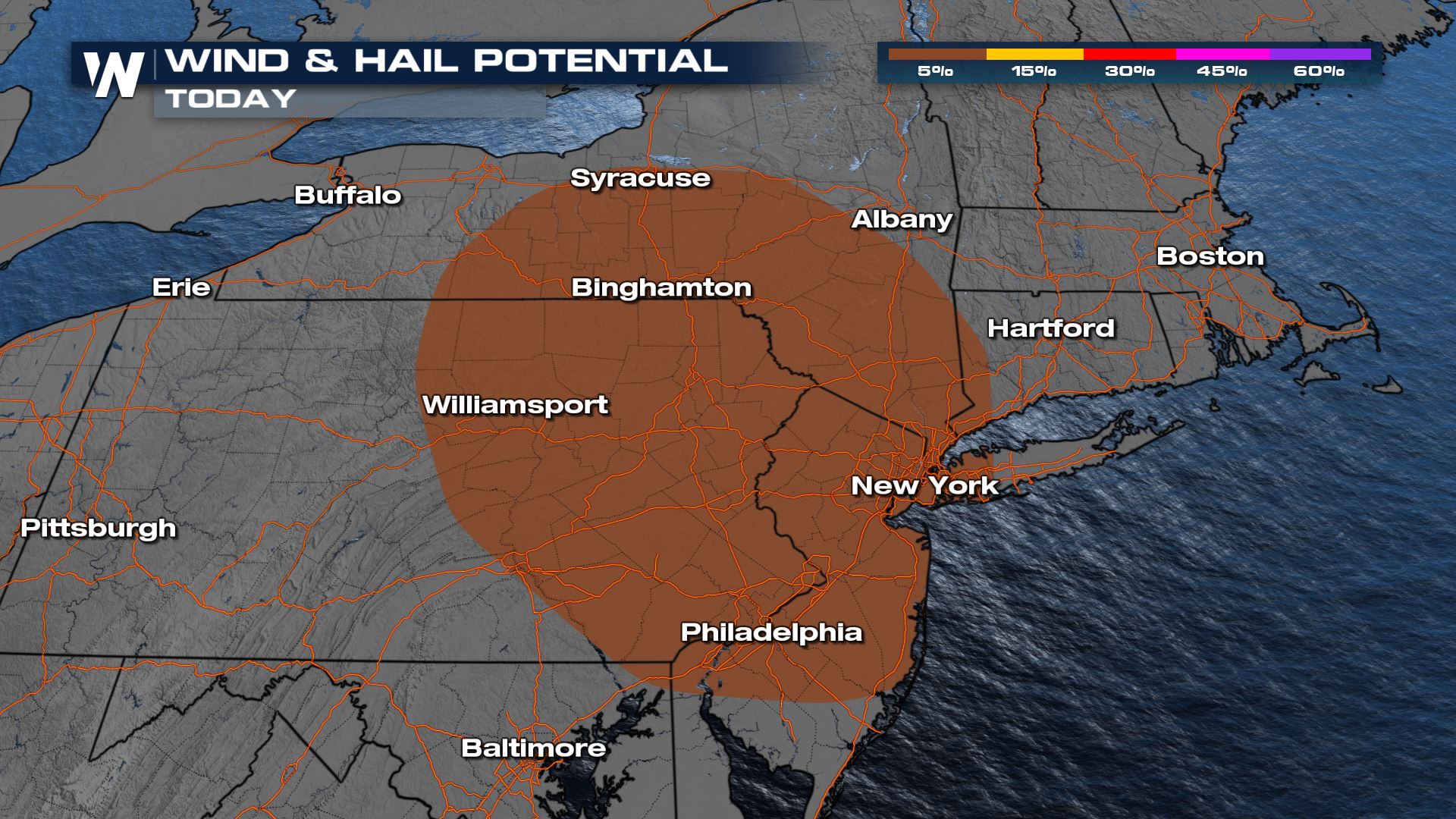 Forecast
Below are some screenshots of our model showing storms firing up in the afternoon and evening. During the overnight hours, the severe weather risk diminishes but heavy rain will be ongoing leading to flash flooding potential.

By Sunday morning, the low will pull away, leaving showers across northern New England through the beginning of fourth of July morning.

Forecast Rainfall
There will be pockets of 3-5" rainfall in some of the stronger storms, but another 1-2" of widespread rainfall will be possible through Saturday.

Temperatures
Temps will be about 15-20° below average across New England with the passing of the cold front. It should limit storms from being widespread severe, but we could see a couple storms tap into the moisture and reach severe criteria.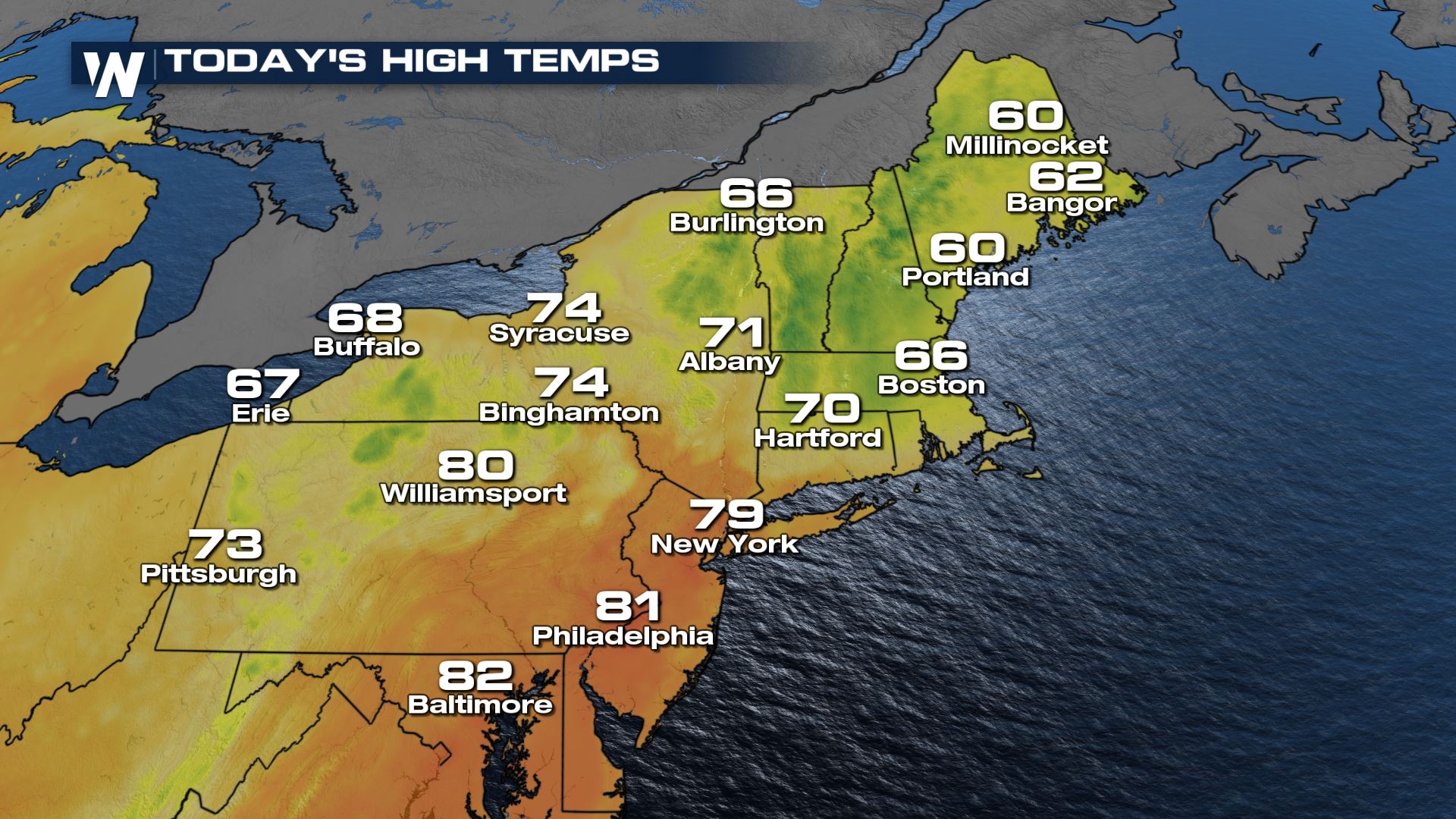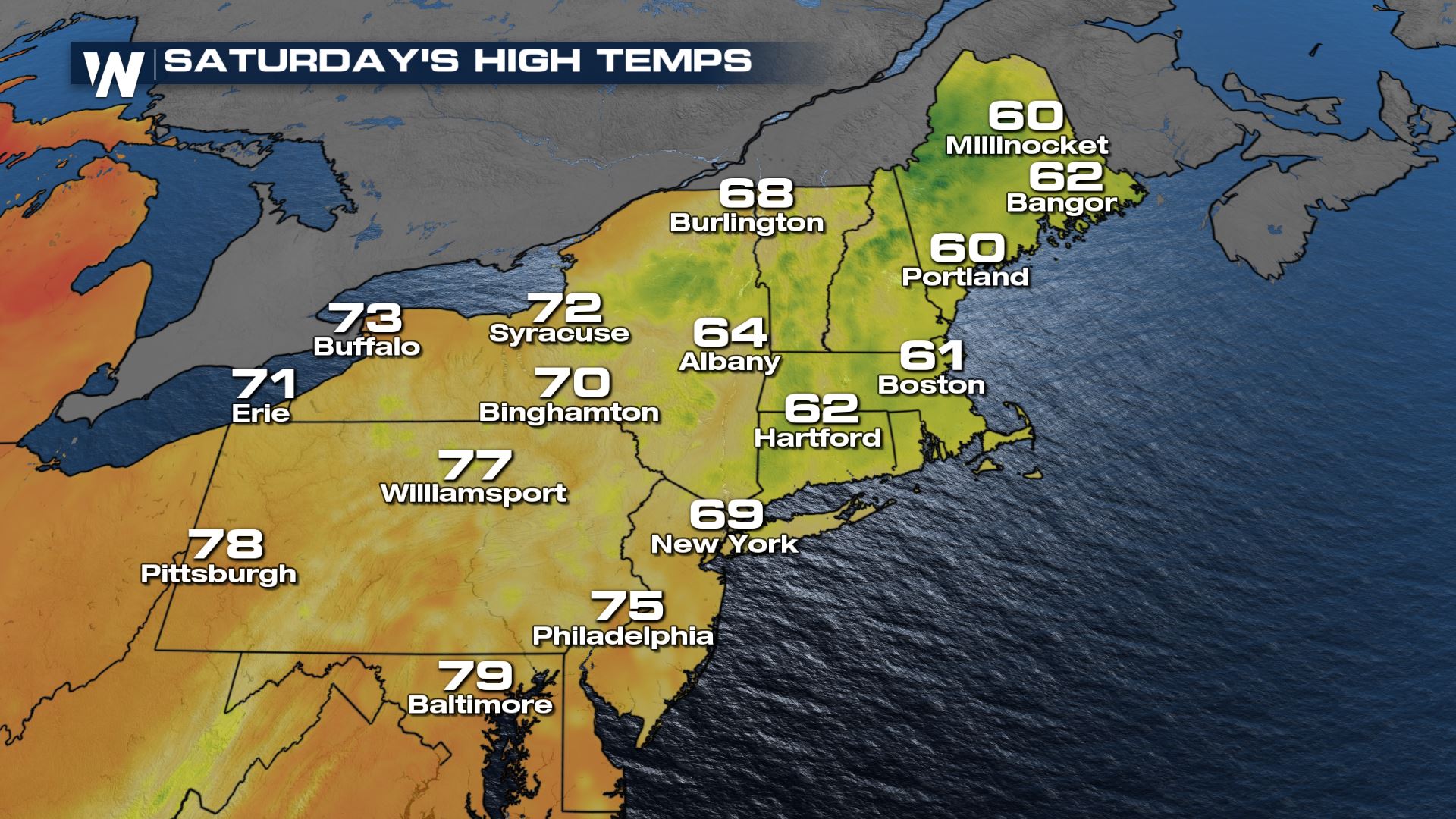 For more on the storm chances, tune to your east regional forecast :10 after the hour on WeatherNation.