With a major hurricane bearing down on America's 50th state, let's take a look at possible impacts for the Hawaiian islands over the next few days due to the storm. As of Monday afternoon, Hurricane Warnings were in place for offshore waters 40 nautical miles or more from Hawaii. Small Craft Advisories were in place off the coasts of Maui and the Big Island. But no land areas were under Hurricane or Tropical Storm Watches or Warnings. Hector was a massive Category 4 storm, the second-highest level on the Saffir-Simpson Scale. Maximum sustained winds were at 145 miles-per-hour, making it an absolute monster of a storm, though it's expected to begin to weaken by Tuesday as it moves into cooler waters.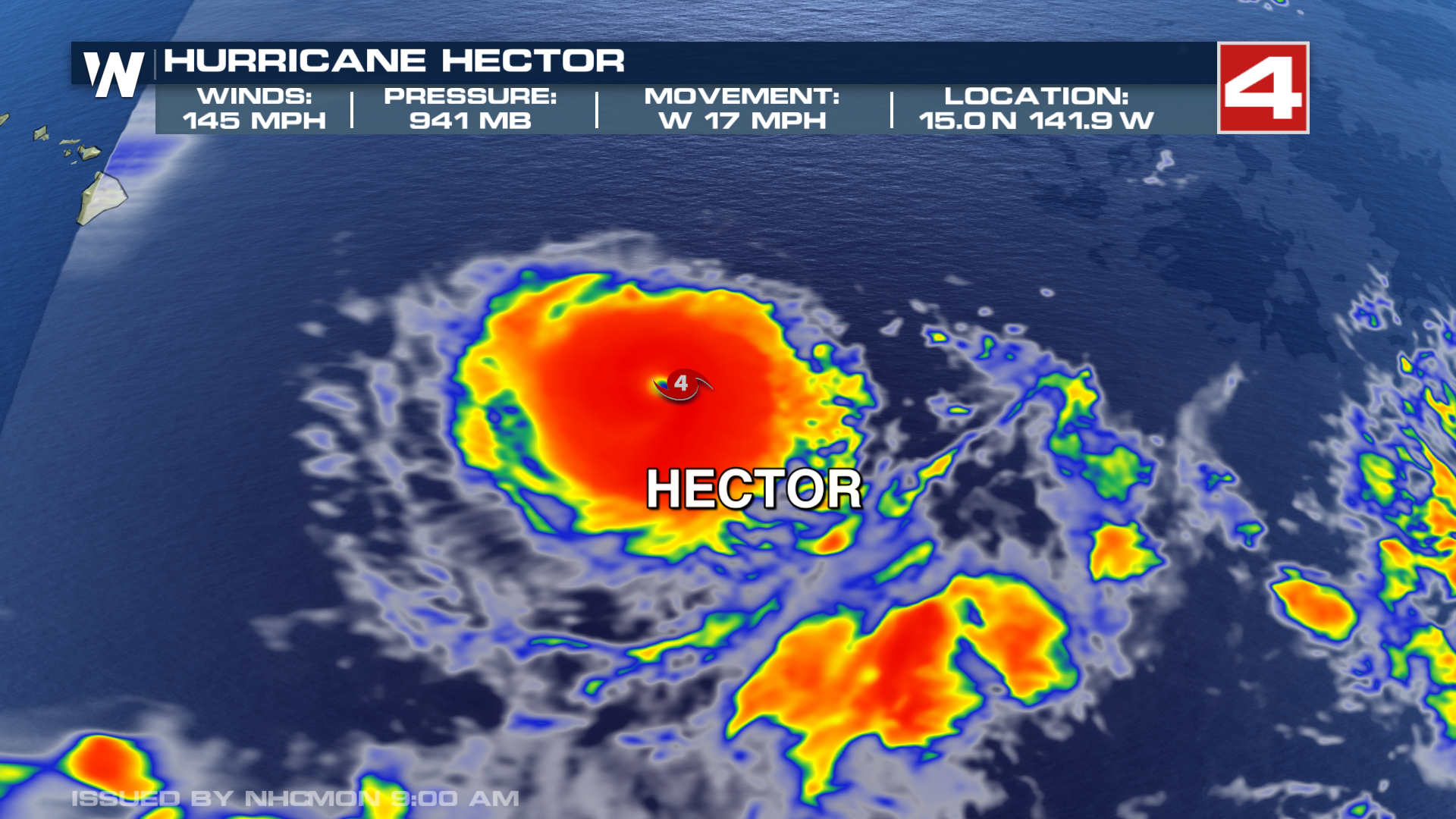 That said, Hector is expected to, at the very least, have a close brush with Hawaii, starting late Tuesday. Most indications, though, are that the bulk of the storm will stay offshore. The highest impacts will likely come for the Big Island's southern edge on Wednesday, but, as of Monday, those impacts don't appear to be overly dramatic. Areas south of Hilo and Kona will experience the heaviest rainfall, but the bulk of the storm will miss the island chain. Most computer model simulations roughly line up with the image below: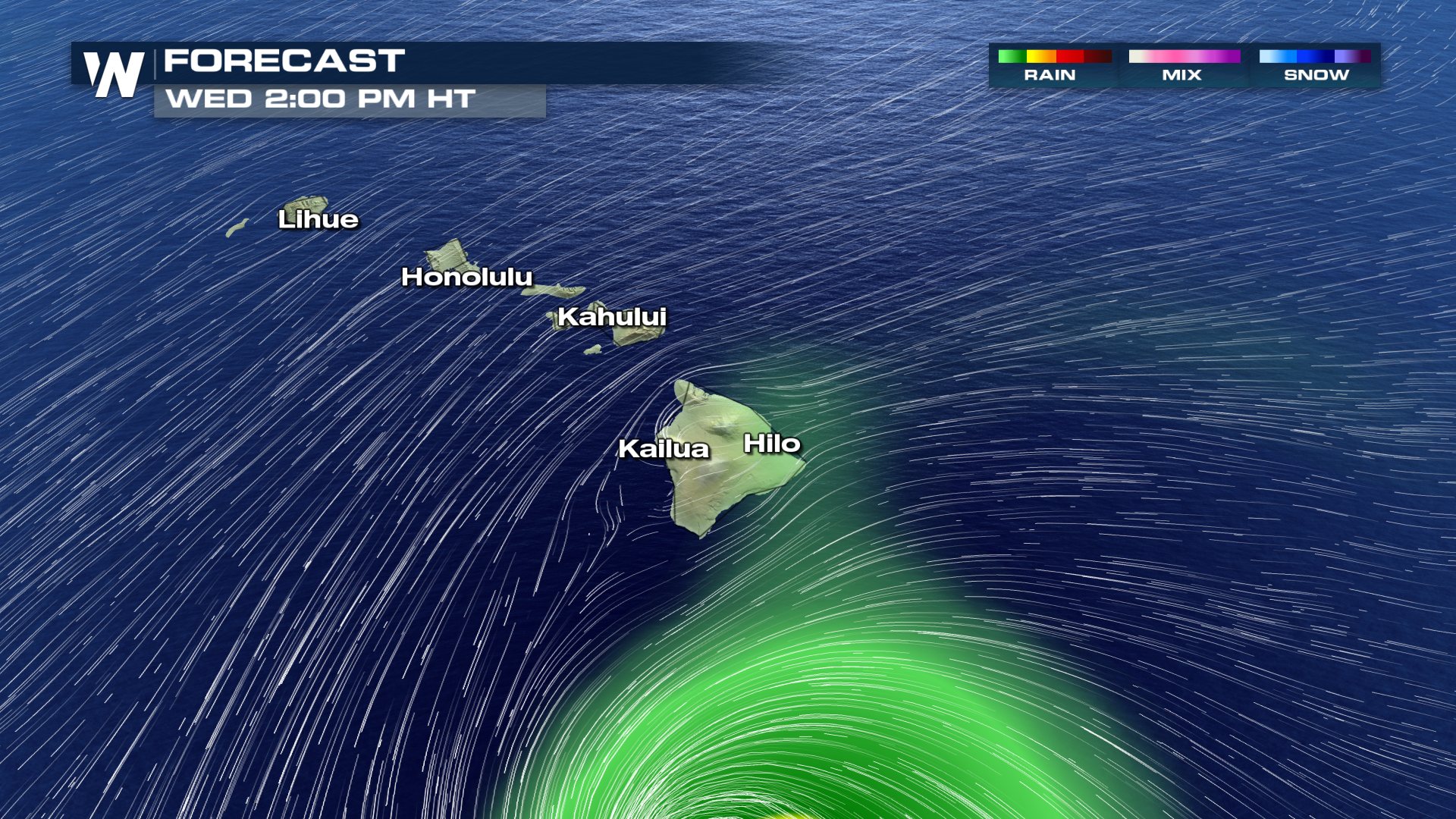 With that in mind, big surf will certainly be a major hazard due not only to Hector, but an increase in trade winds will whip up waves on the backside of the storm. That will also contribute to extra moisture later Wednesday and into Thursday and Friday. By Friday and Saturday, a more regular weather pattern - showers and storms for windward locations, and mainly dry in lee areas - will resume. While the storm itself will pass by Hawaii on Wednesday, the highest impacts may end up being felt on Thursday and early Friday due to the trade wind enhancement. All-in-all, it's expected to be a close call, but mainly a miss for Hawaii. Again, the highest impacts are expected to be on the southern end of the Big Island, and most of Hawaii will see an enhancement in trade wind showers.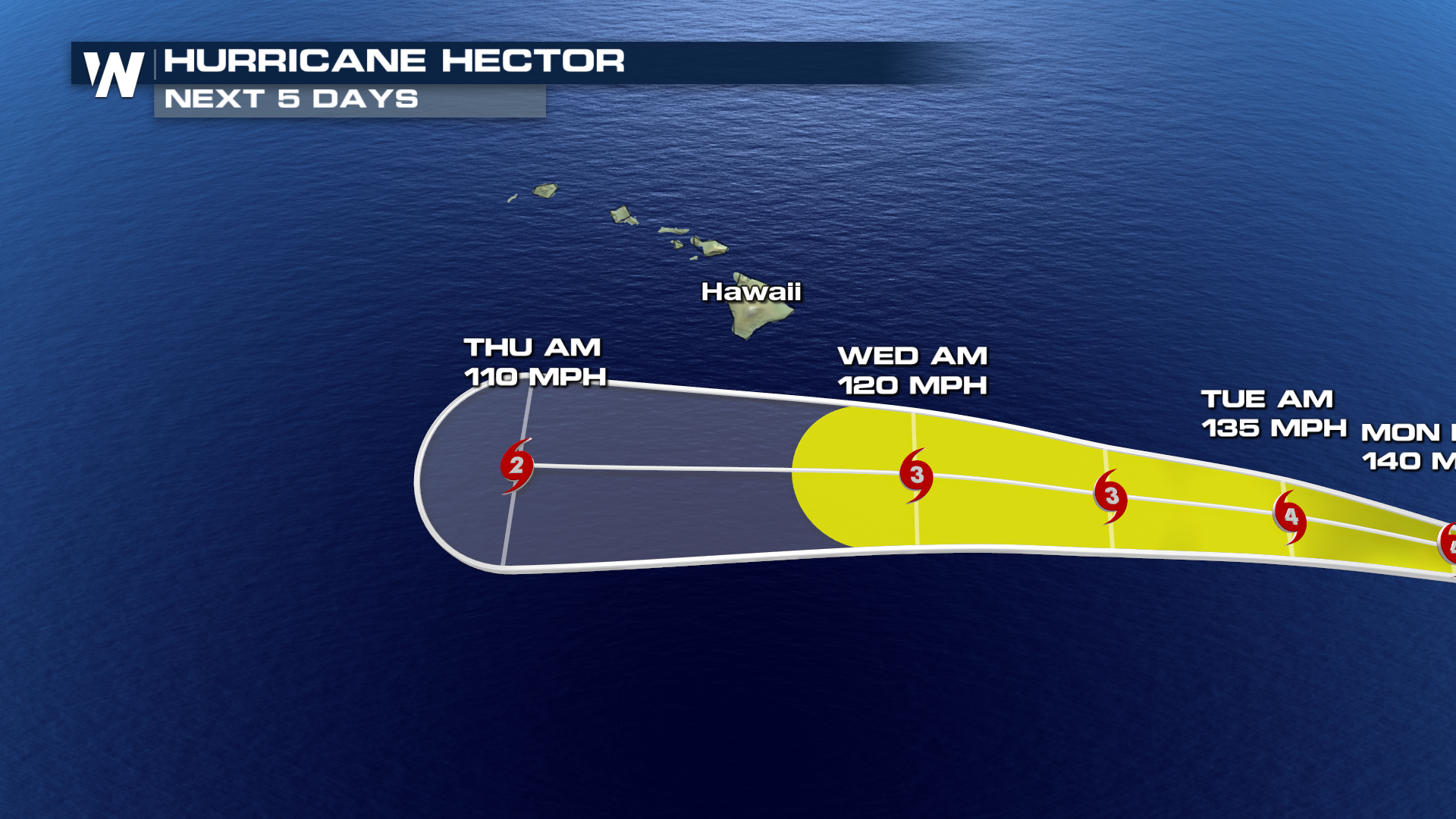 Be sure to follow the advice of local emergency management and pay close attention to this storm. A small change in Hector's path could take it from a close miss for most to a much higher degree of impacts. Stay with WeatherNation for the latest on Hector and the tropics. For WeatherNation: Meteorologist
Chris Bianchi