There is still some snow to melt and more rain and snow to fall from the sky in the Upper Midwest through the weekend, keeping water levels very high along the larger rivers. Water levels are slowly subsiding, but are still very elevated.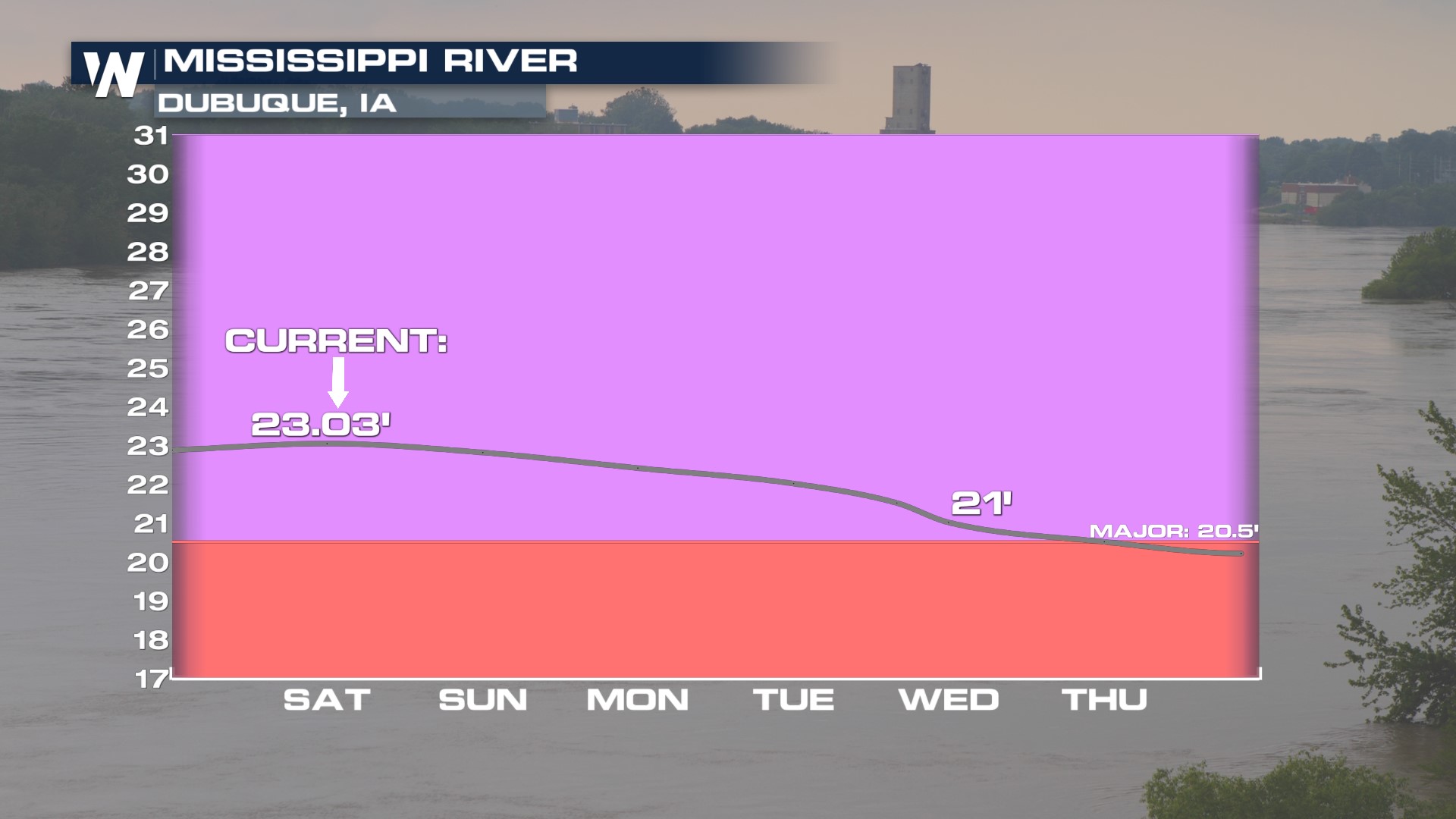 Flood alerts continue across the Upper Midwest until further notice. This year has resulted in the third highest crest on record for La Crosse, WI and Dubuque, IA. Additional flood alerts have been added into northern Wisconsin and the western U.P. of Michigan, where additional moisture this weekend will create the concern for more flooding.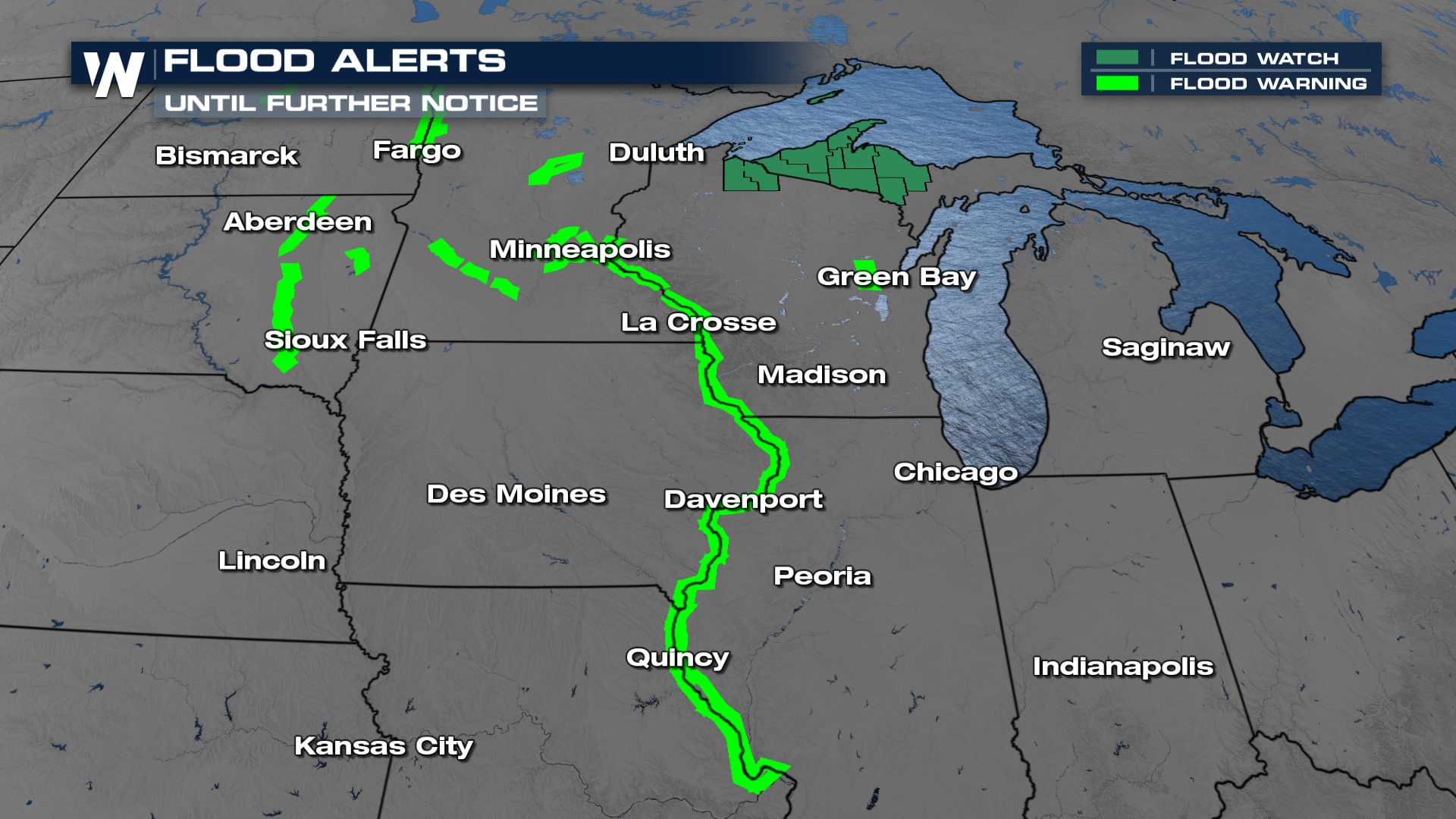 Rounds of precipitation are expected through Monday in the Great Lakes and Upper Midwest as a low pressure system sits and spins in the area. The additional rainfall will stress the already swollen rivers, creeks and streams. Rain coincides with when rivers are anticipated to crest, not the best situation for residents along the riversides.
Lake enhanced snowfall could produce upwards of a foot of snow through northern Minnesota and Wisconsin along with the UP of Michigan. The new rain and snow will flow into the already swollen waterways. Additionally, when this melts, we will see additional river, creek and stream water level rises.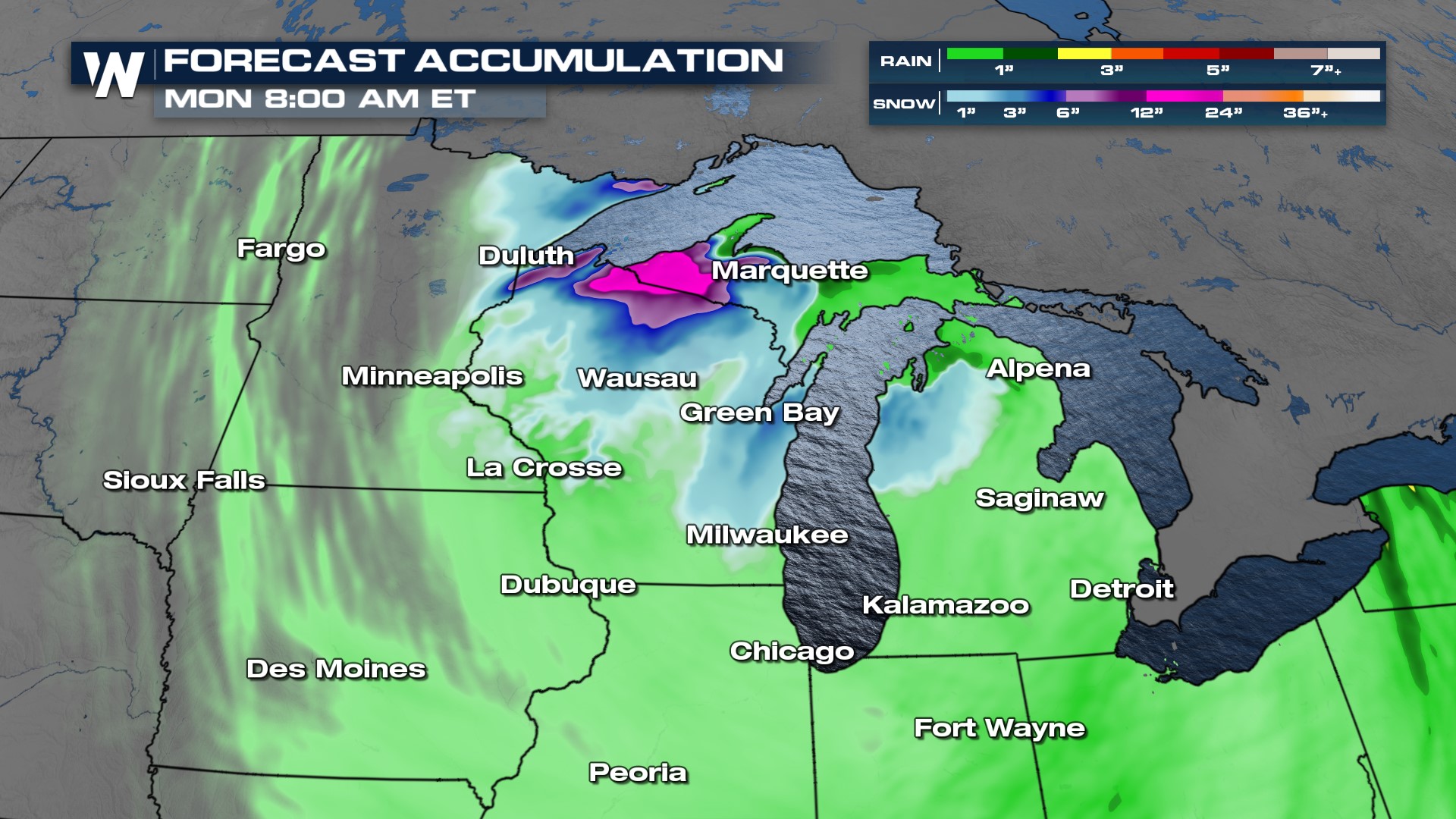 For more details, watch WeatherNation at :30 minutes past the hour for the Central Regional Forecast.