Showers and storms are in the forecast today for the Eastern Great Basin.  We are not looking at a major severe outbreak, but there could definitely be some strong storms firing up this afternoon with the potential for large hail and damaging winds.
Forecast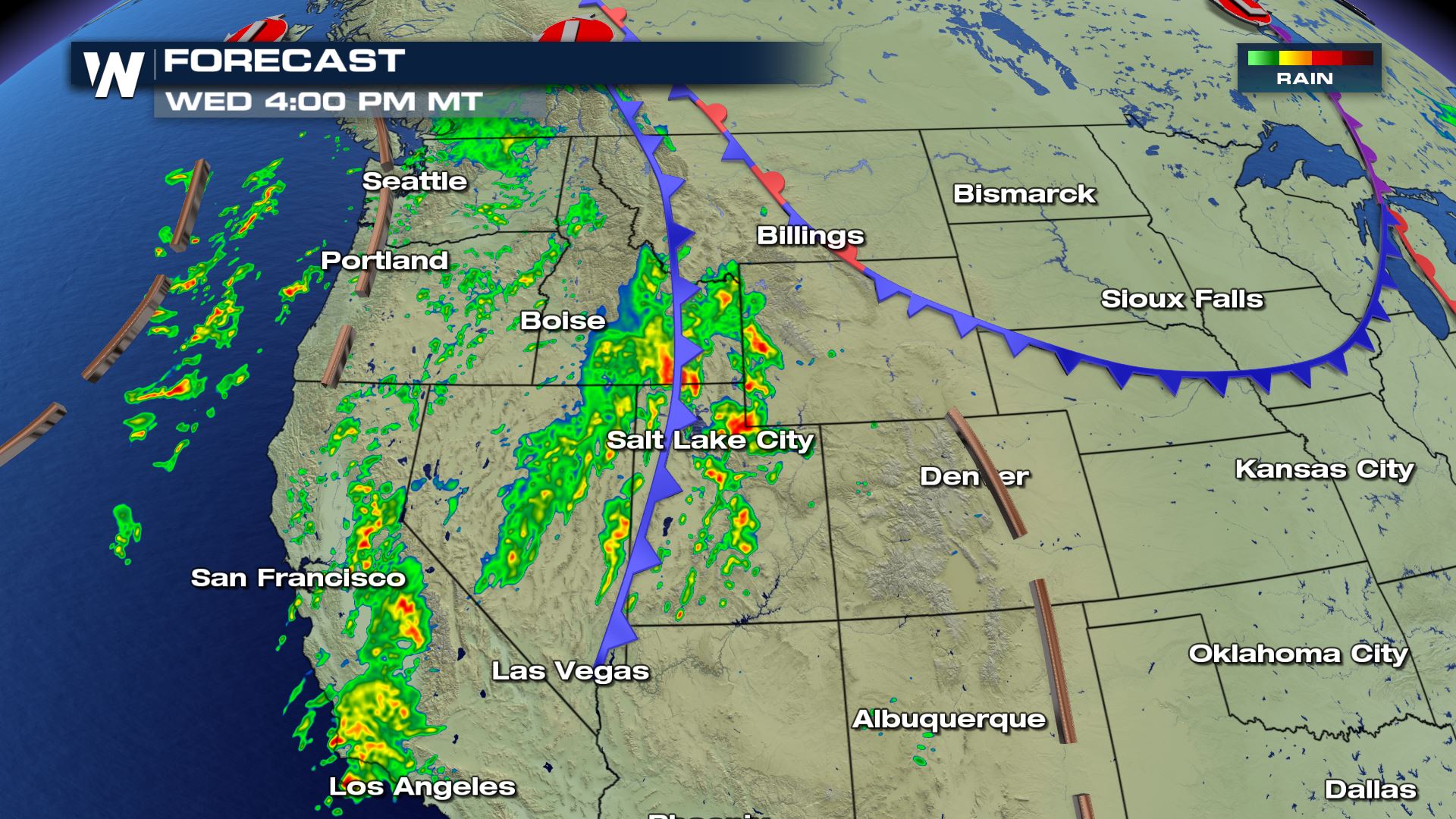 A cold front sliding through the western U.S. will be the focus for shower and thunderstorm development later this afternoon.  Daytime heating and temperatures cooling very quickly in the upper levels of the atmosphere.  This means that showers and storms will be increasing for this afternoon and isolated storm cells could turn severe.
Severe Risks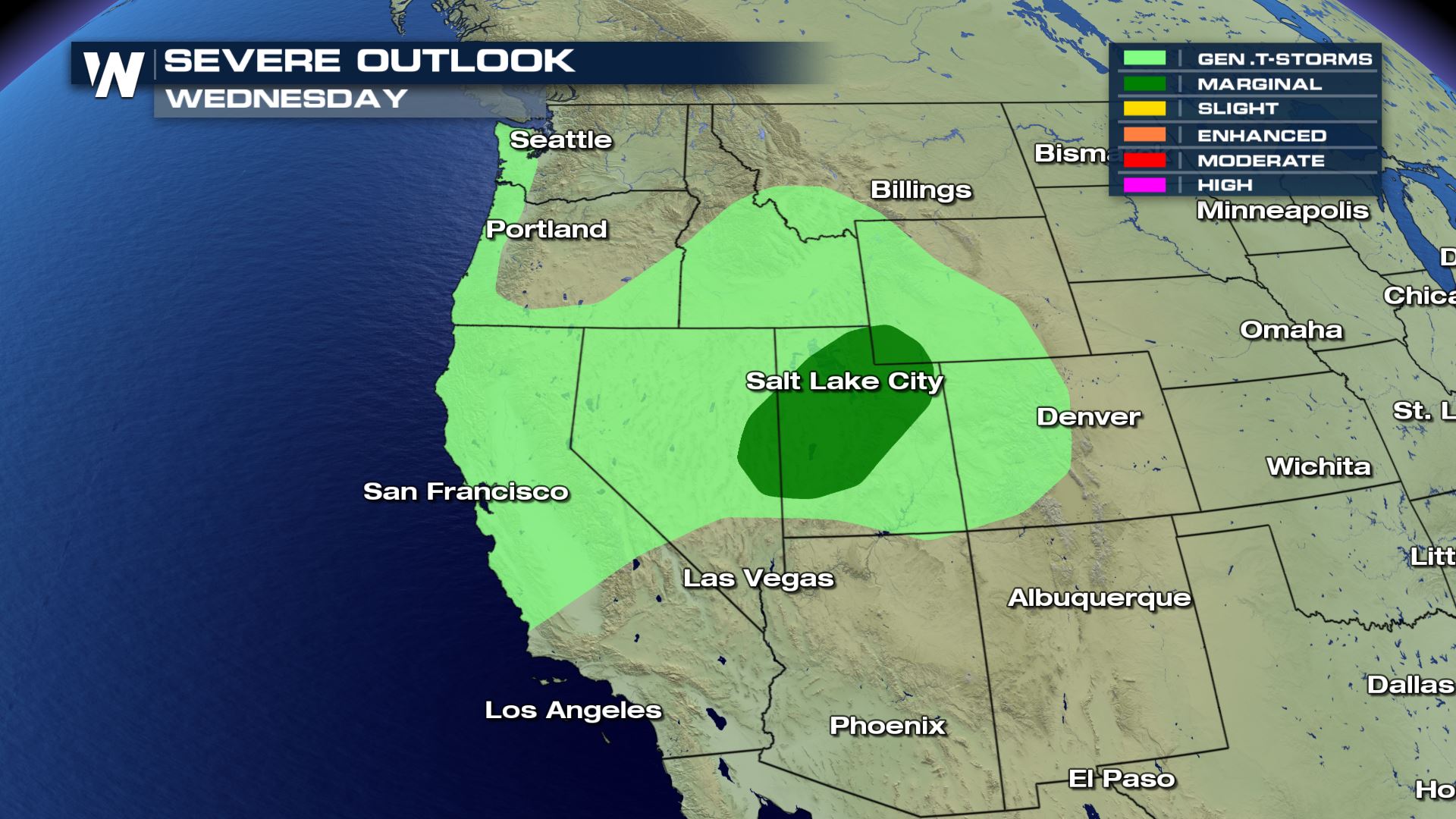 The Marginal Risk of severe weather is over parts of Nevada and Wyoming, but is mainly over a big chunk of Utah.    What is a Marginal Risk of severe weather?  Here is the definition from the Storm Prediction Center.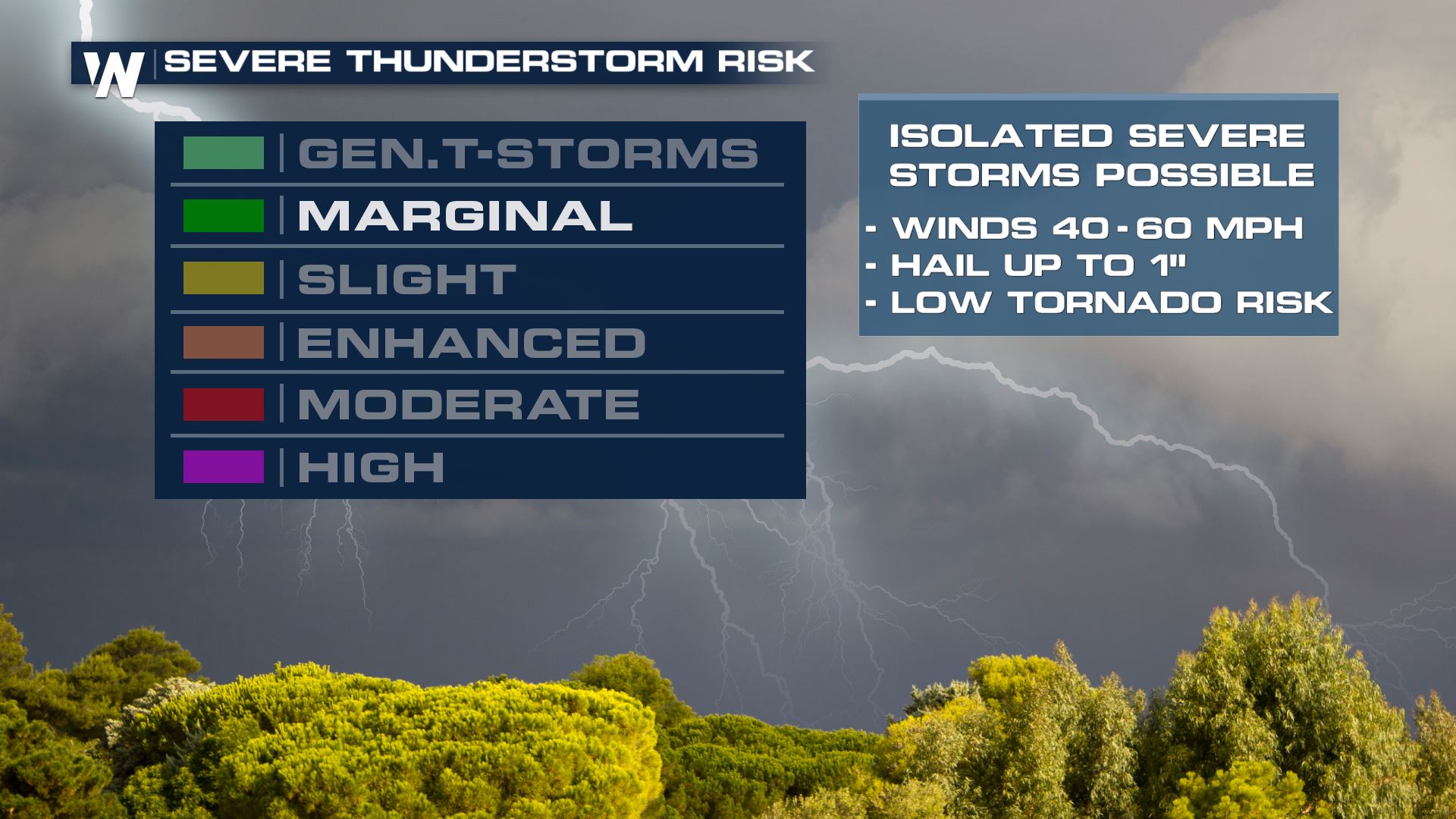 Marginal risks are typically isolated and the main threats are usually wind and hail. Here is a look at severe risk forecast for today.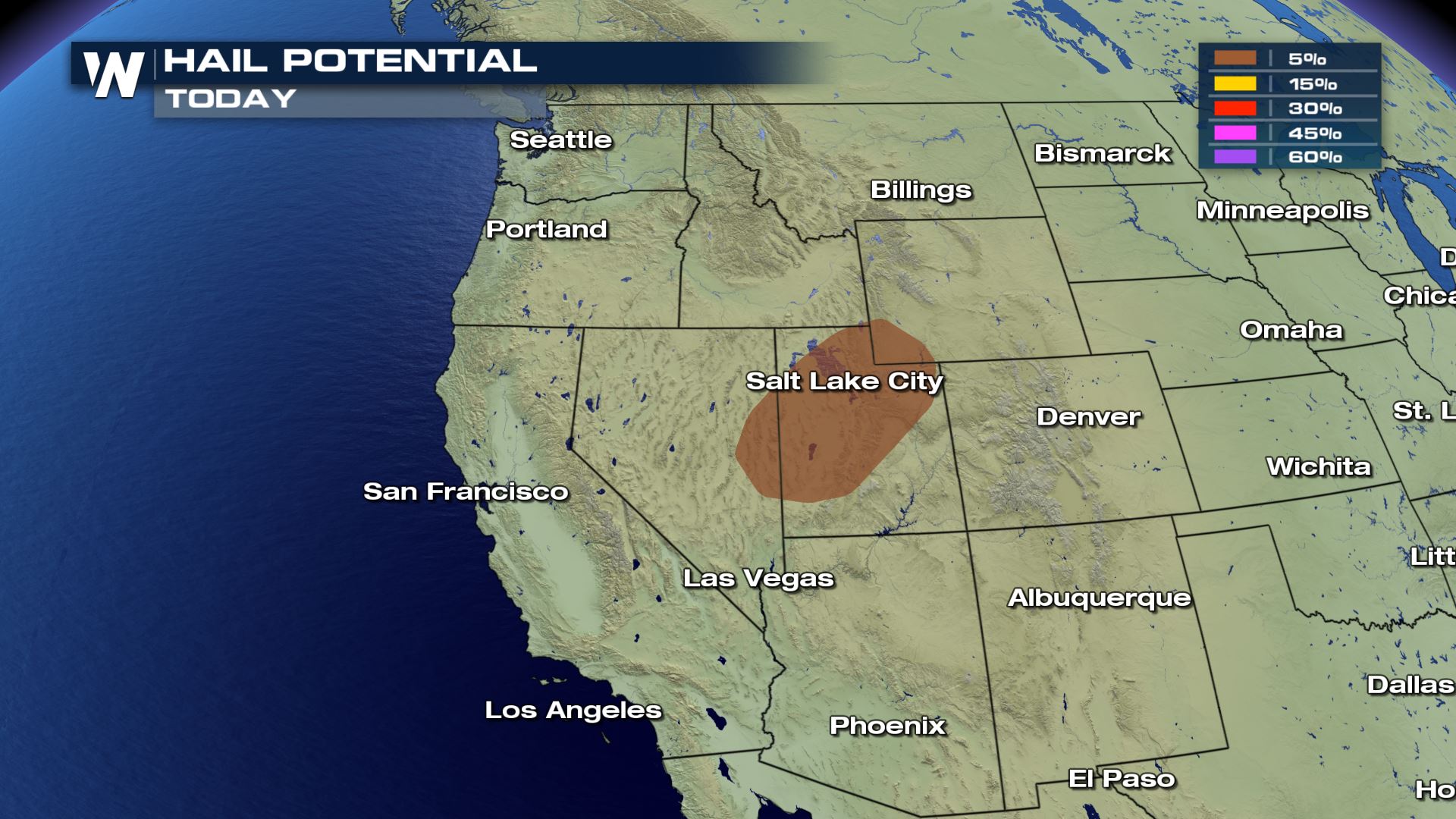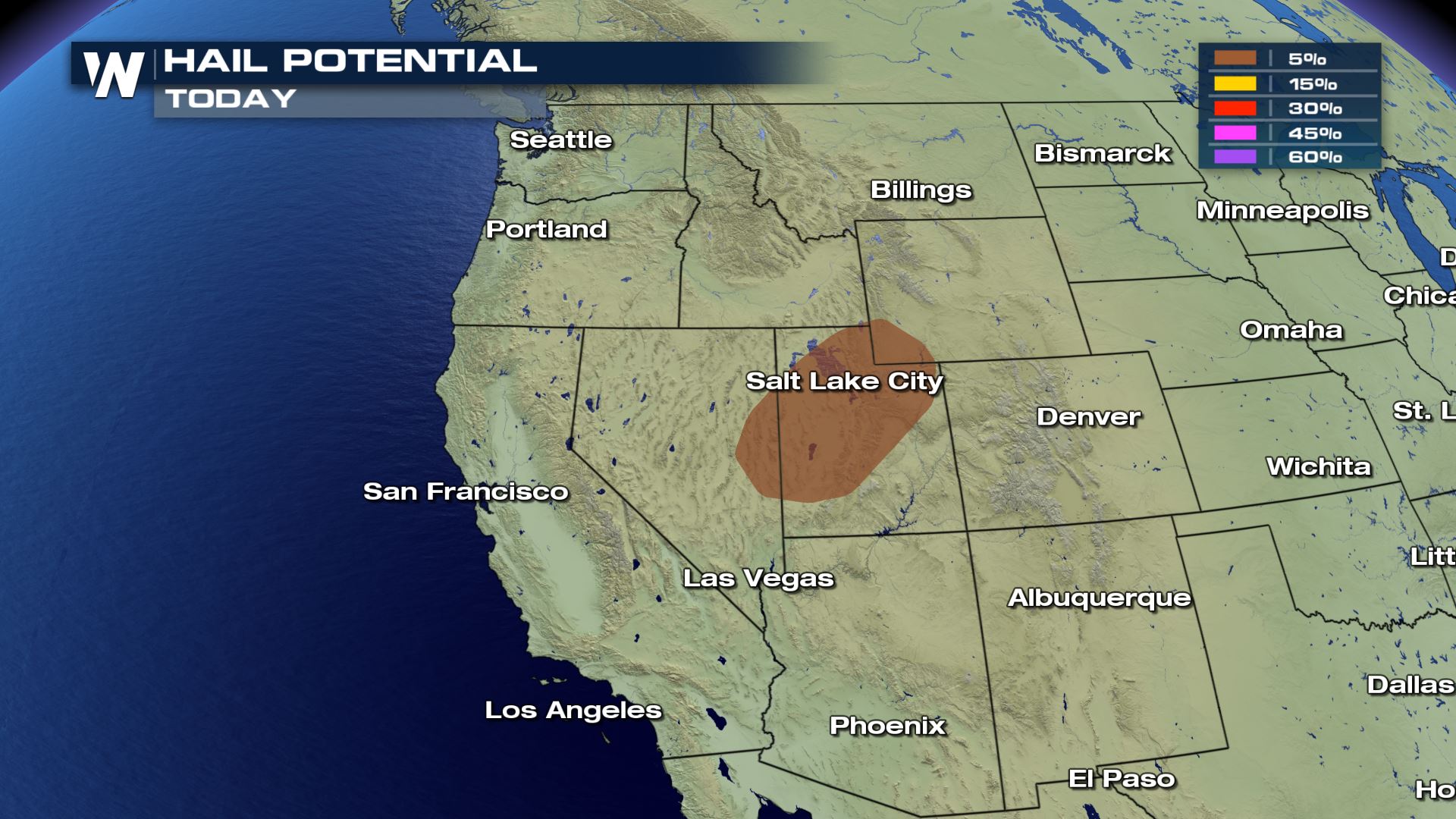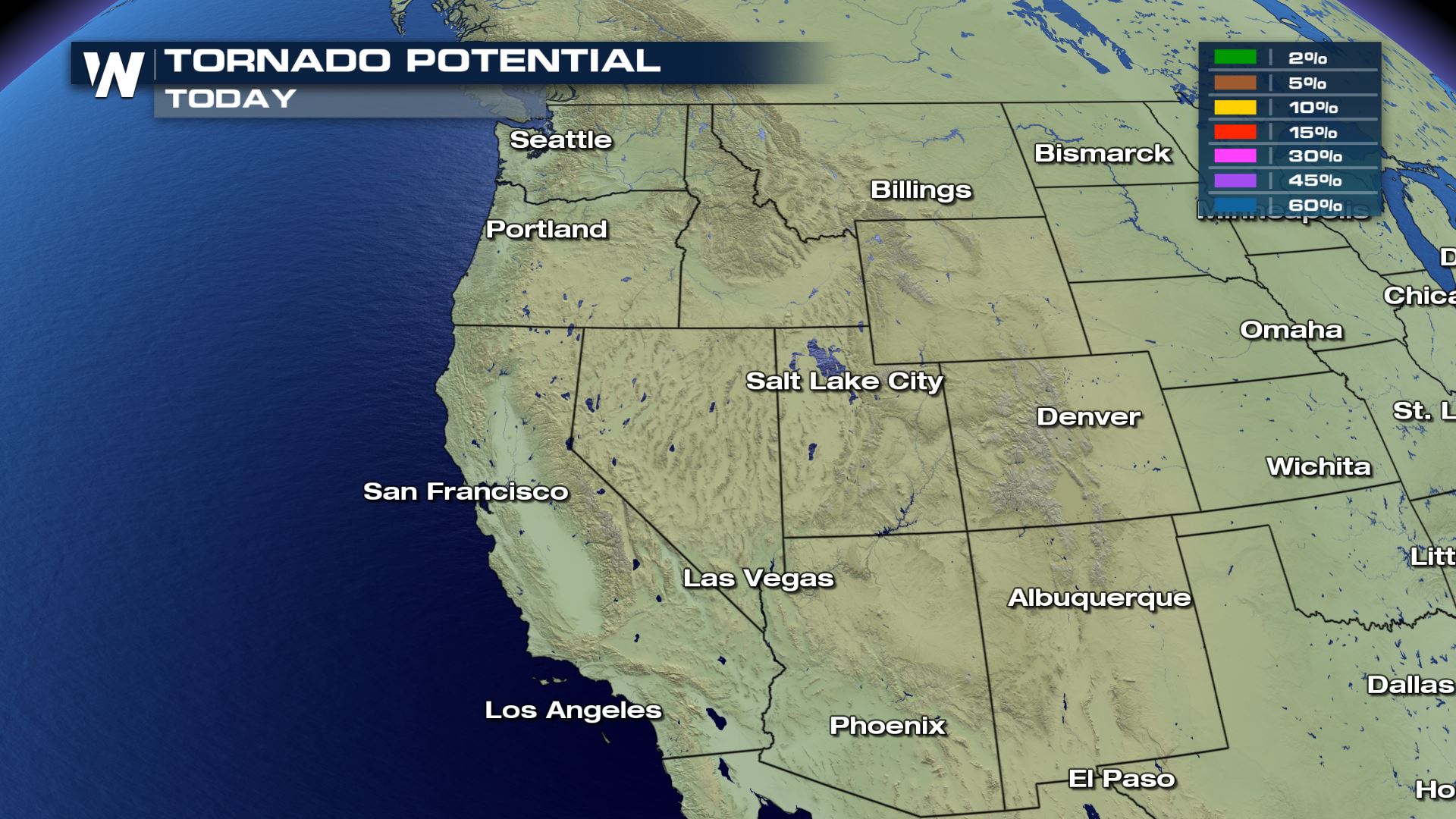 Notice how there isn't even a risk of tornadoes today with any of these storm chances.  Large hail and damaging winds will be possible with a 5% risk.
Latest Timing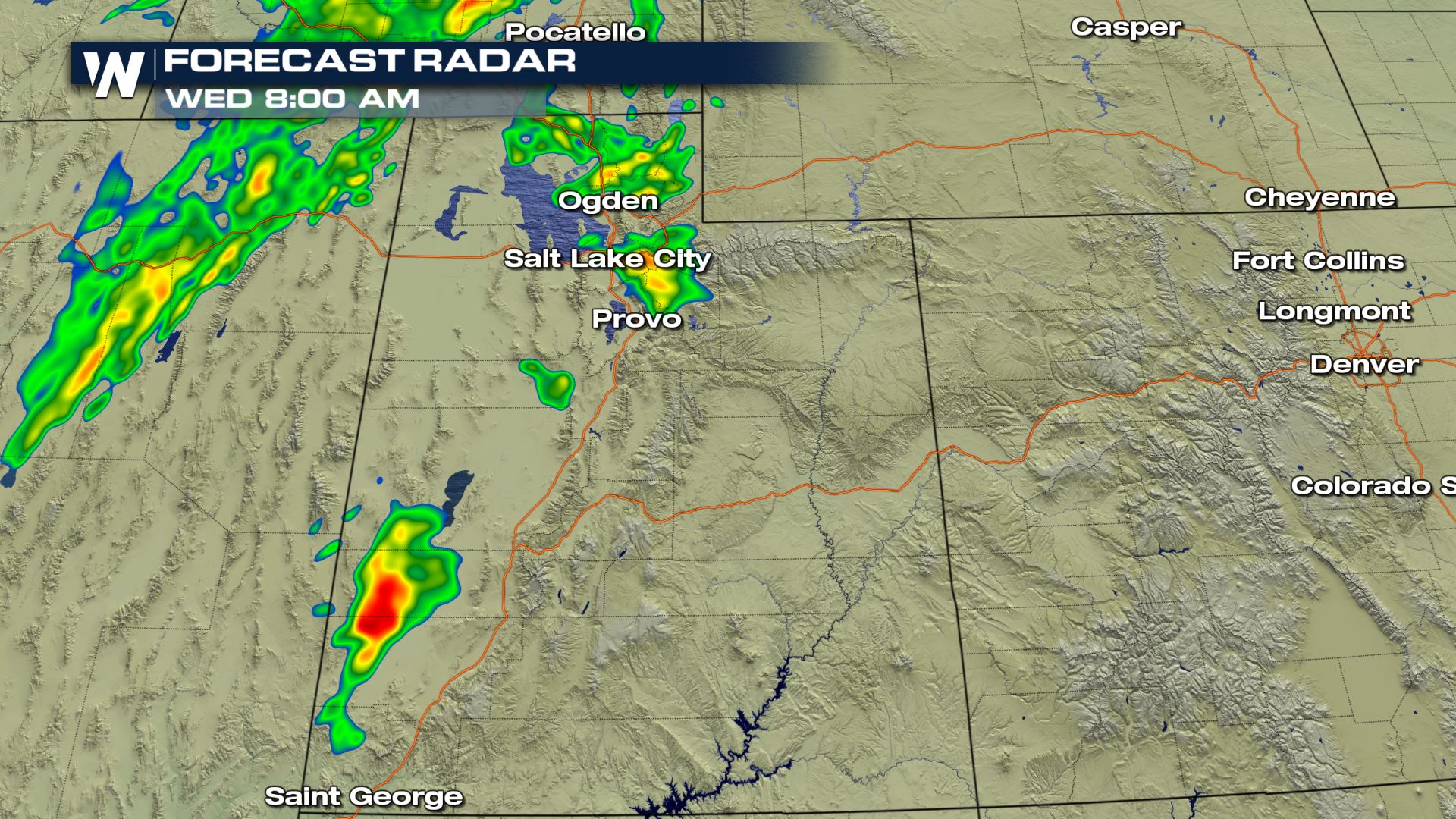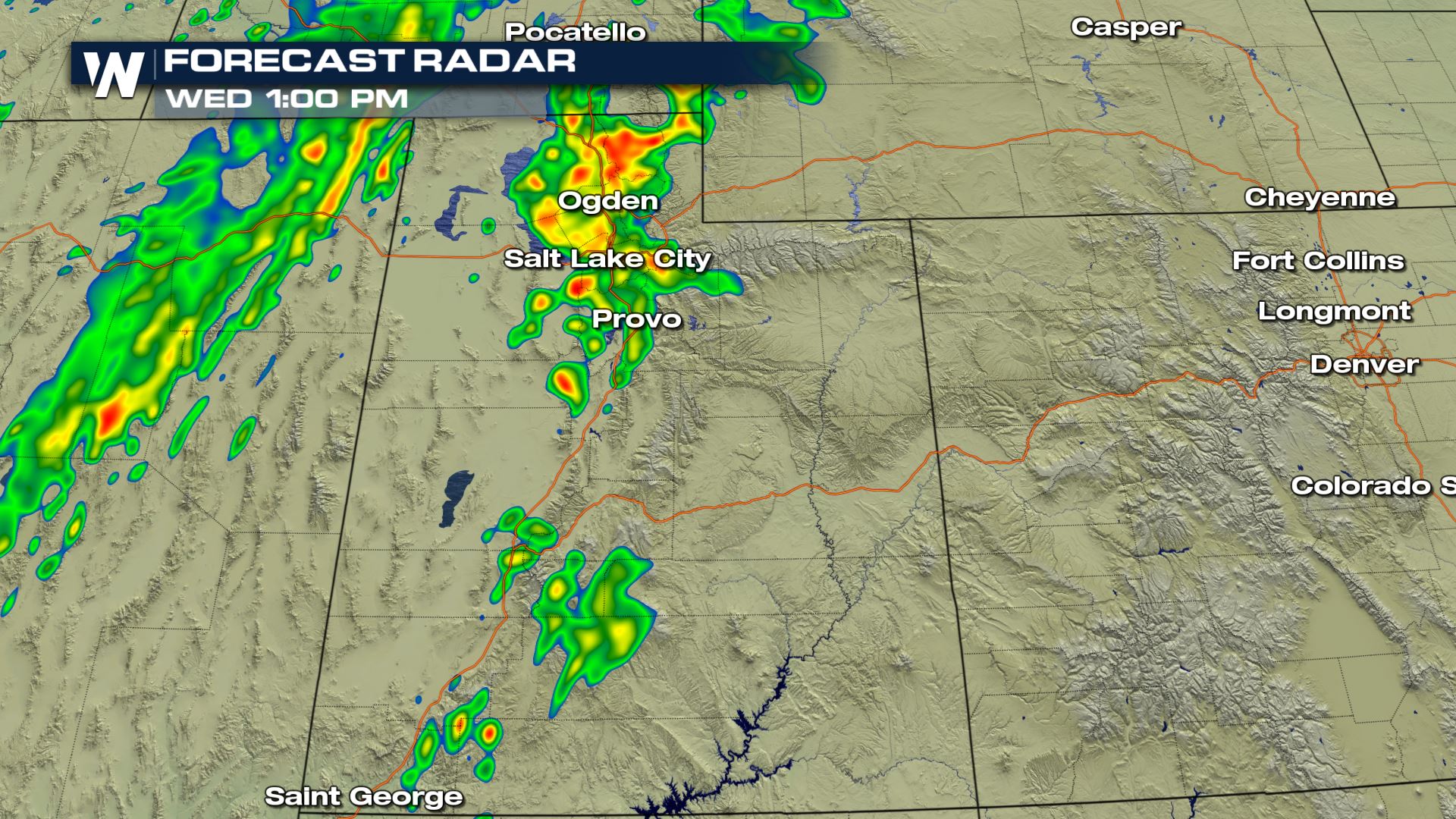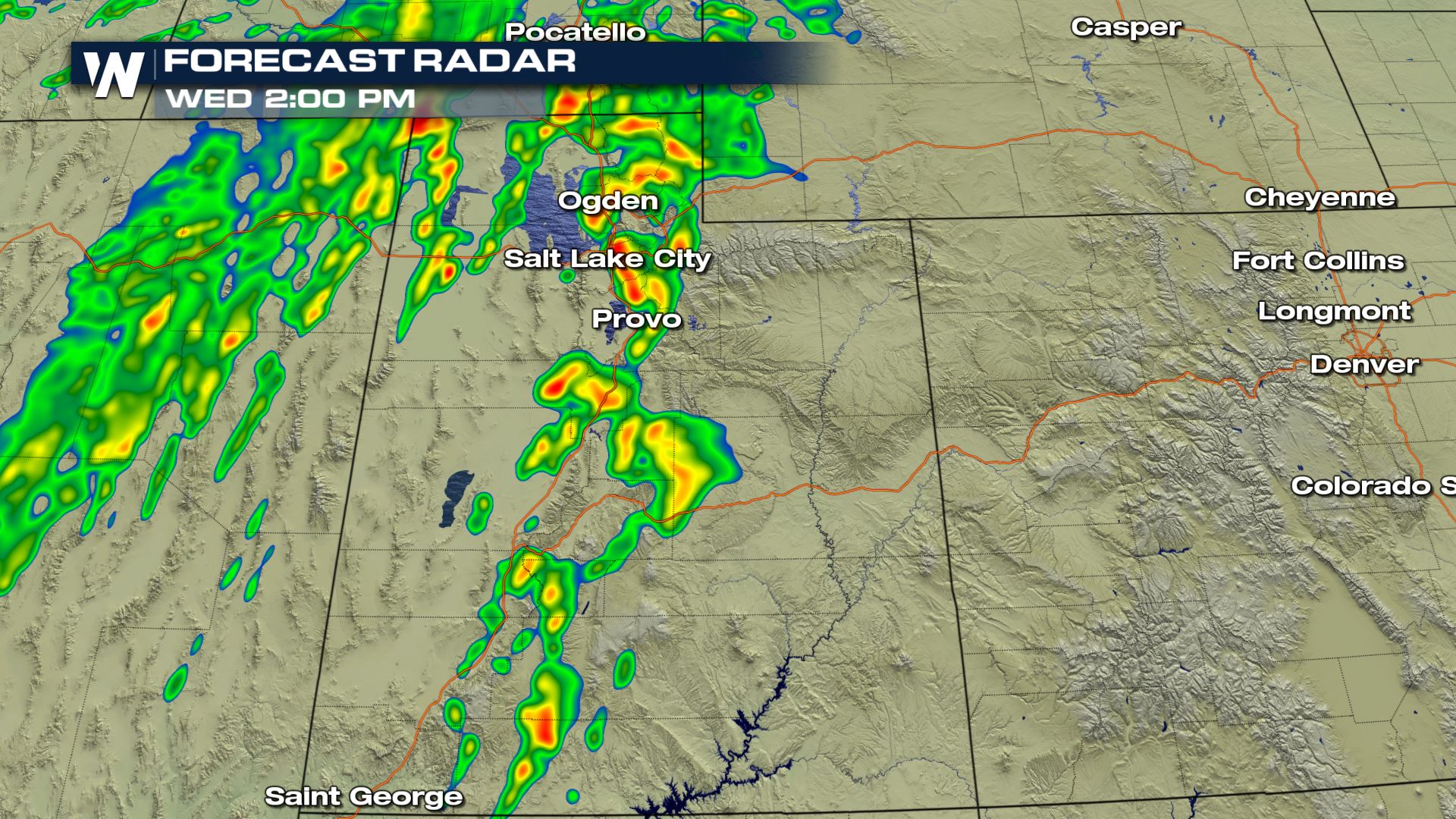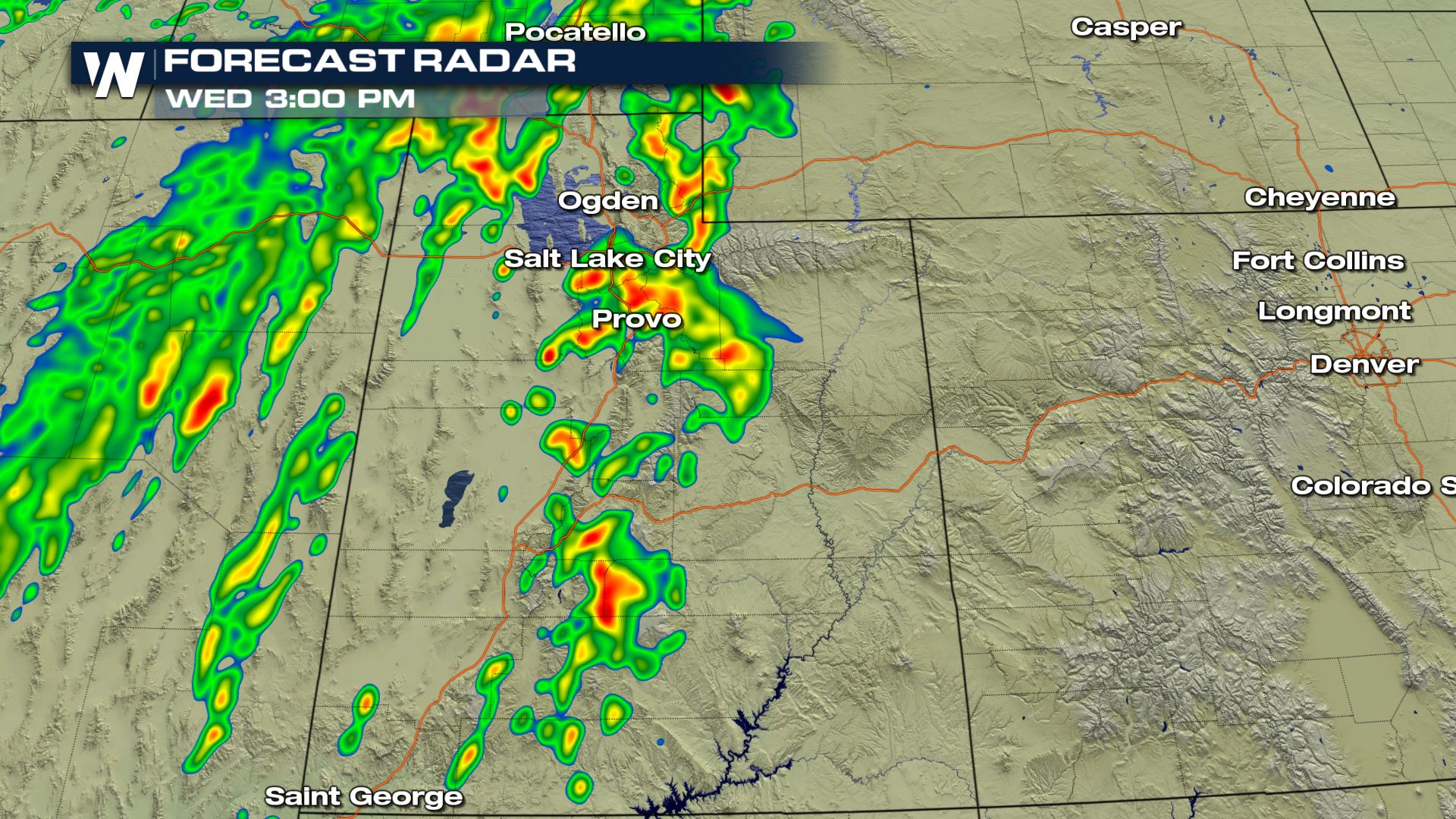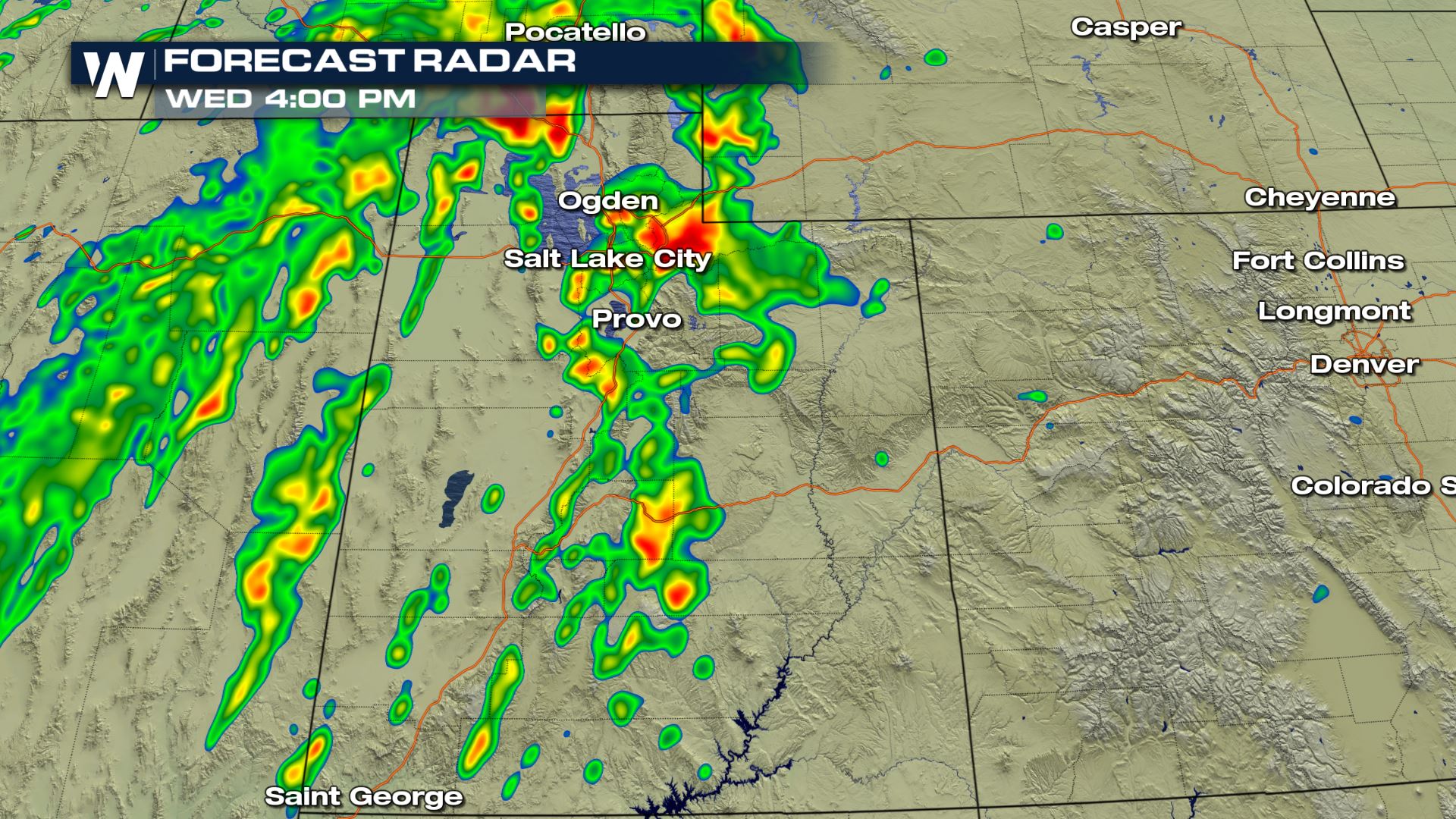 Most of today's thunderstorms will be firing up during the peak heating hours this afternoon.  A lot of today's storms will be below severe weather criteria...only a few isolated storms will have the chance to turn severe.
Meteorologist Patrick Crawford