A pair of storm systems moving through the nation are bringing a marginal severe weather risk today. One area is in the Upper Midwest to the Central Plains, with the second in the Northwest.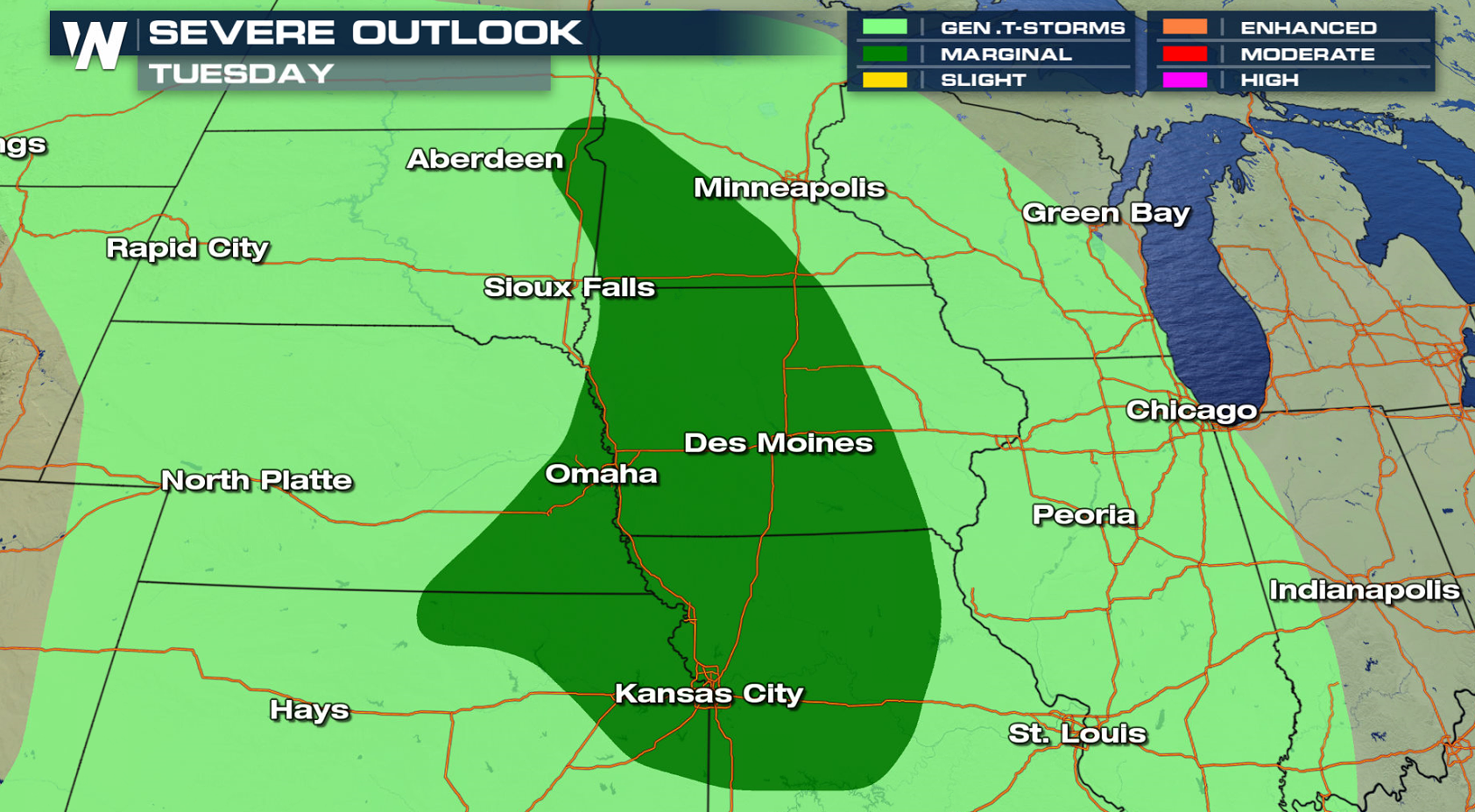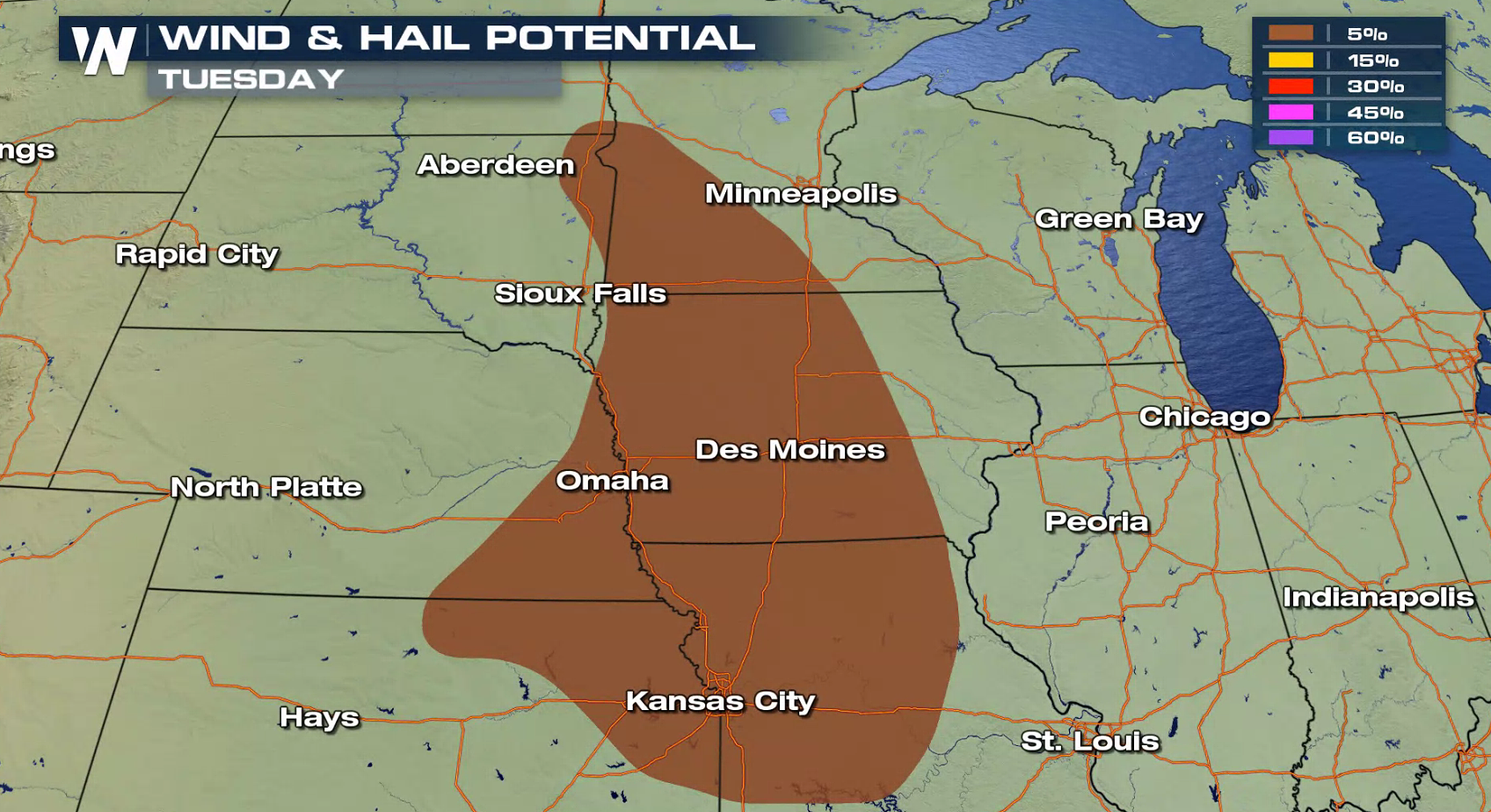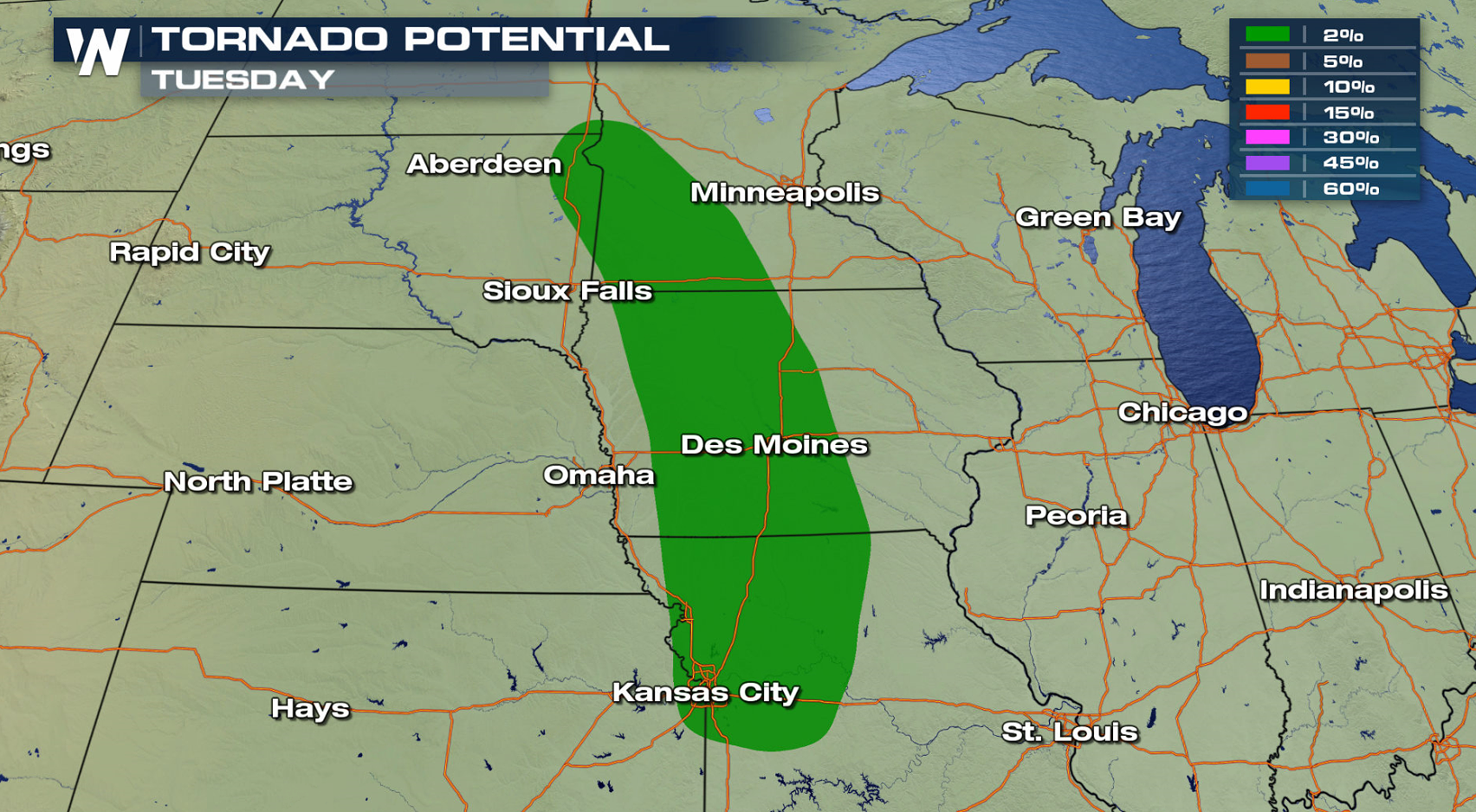 An upper level disturbance moving into the Northwest will bring isolated thunderstorms to the area. A few storms may be able to produce strong wind gusts in the late afternoon and evening.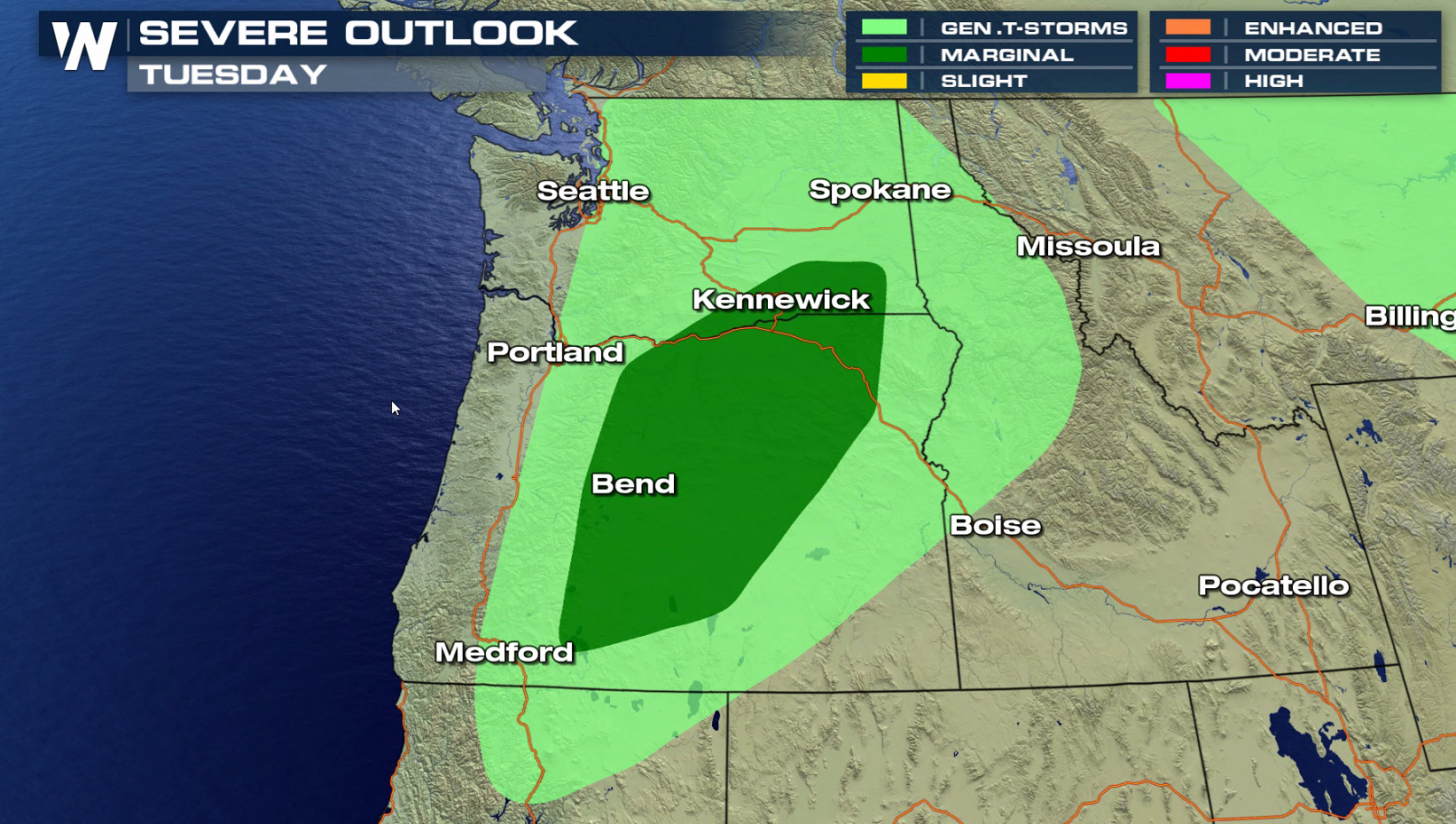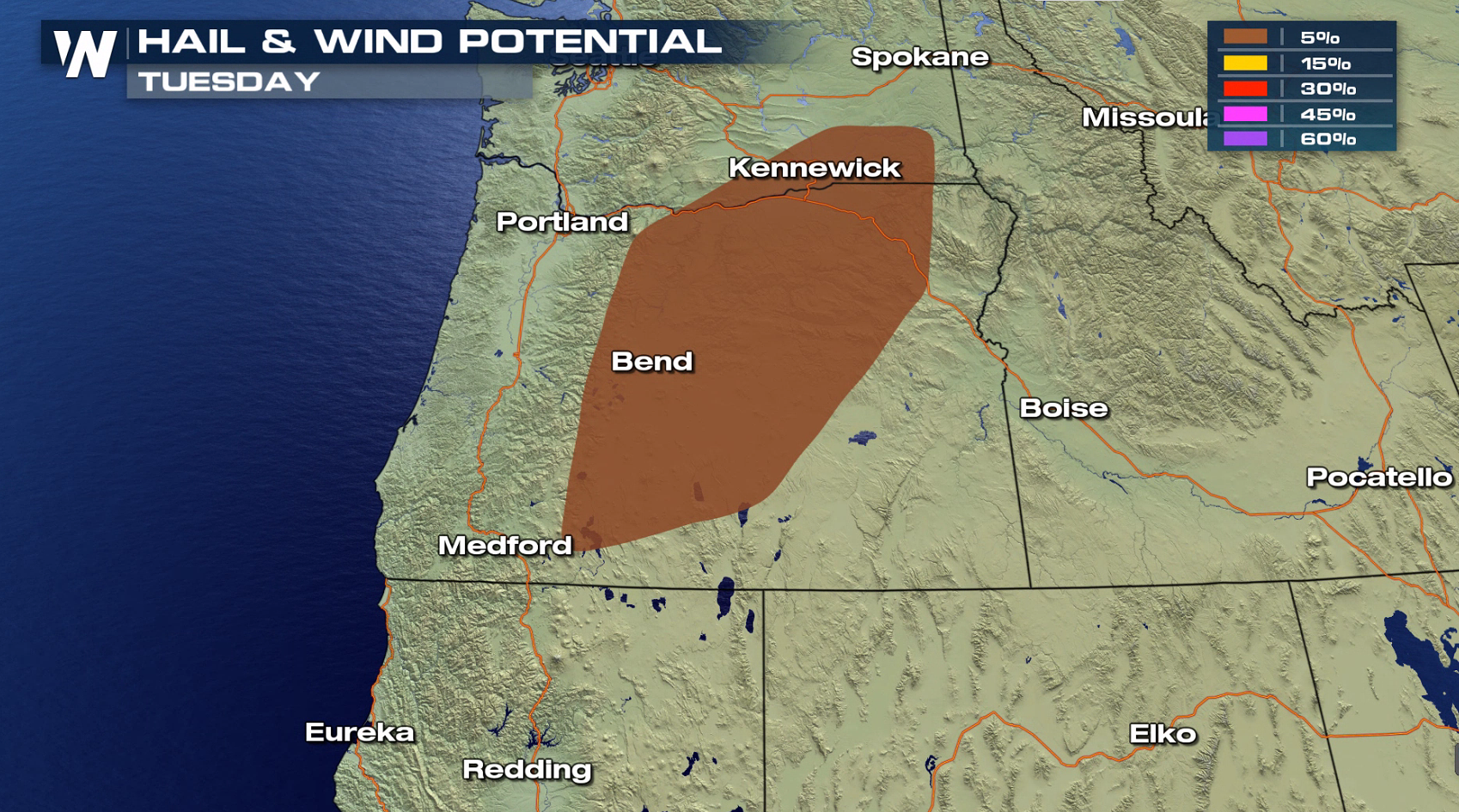 A low pressure center moving out of South Dakota will be the focus for thunderstorms in the midsection of the nation. Humidity levels will remain low, but upper level dynamics are healthy enough to produce isolated severe storms. Strong wind gusts are the primary threat, with a low risk for a tornado near the intersection of the low pressure center and warm front. Thunderstorms will continue into the overnight, although the severe weather risk will diminish.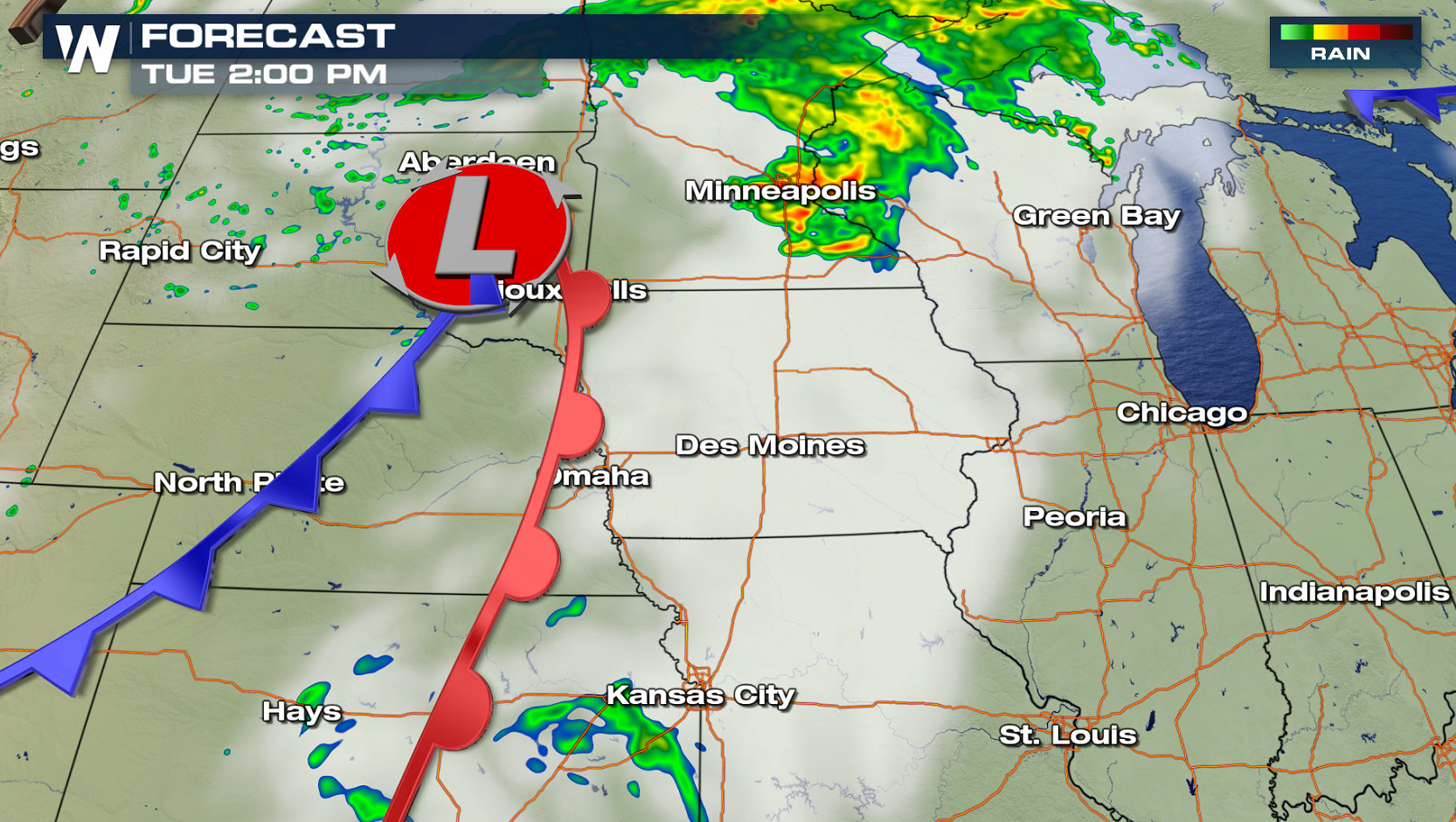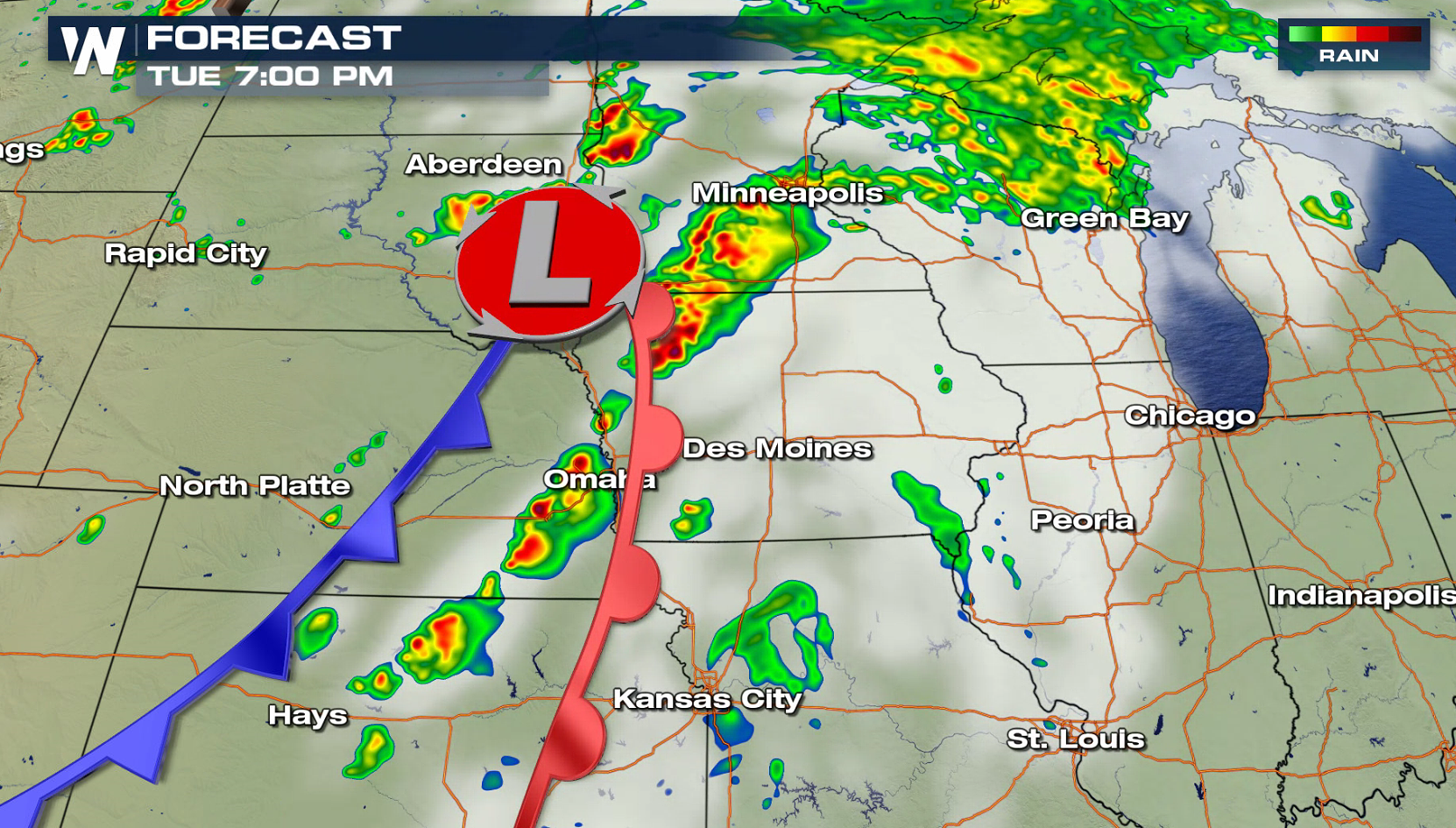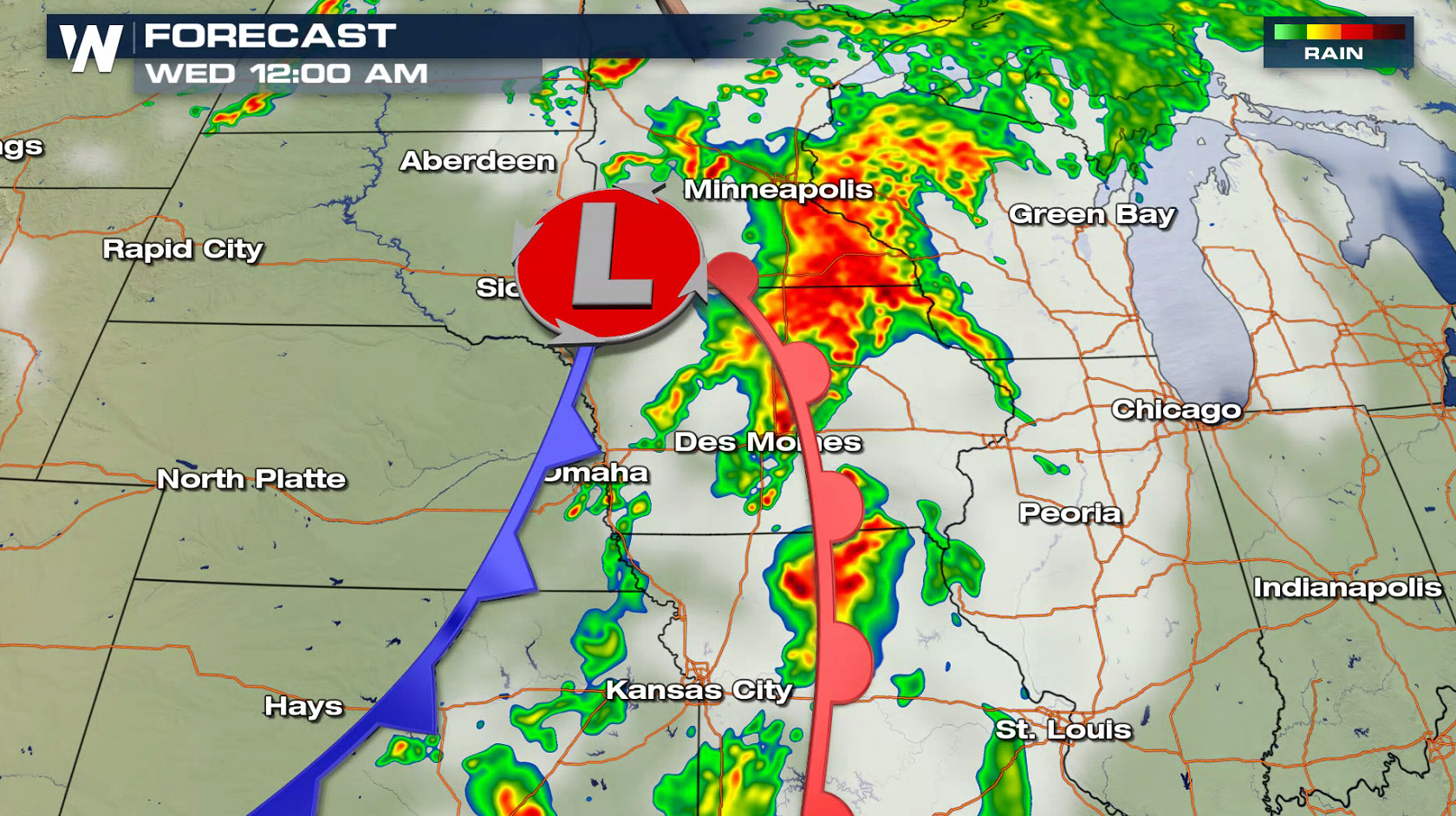 With added humidity Wednesday, there will likely be a more organized severe weather chance from Michigan to Missouri.  Southerly winds will push the additional moisture into the atmosphere. This will increase instability, bringing the severe weather risk in the late afternoon and evening.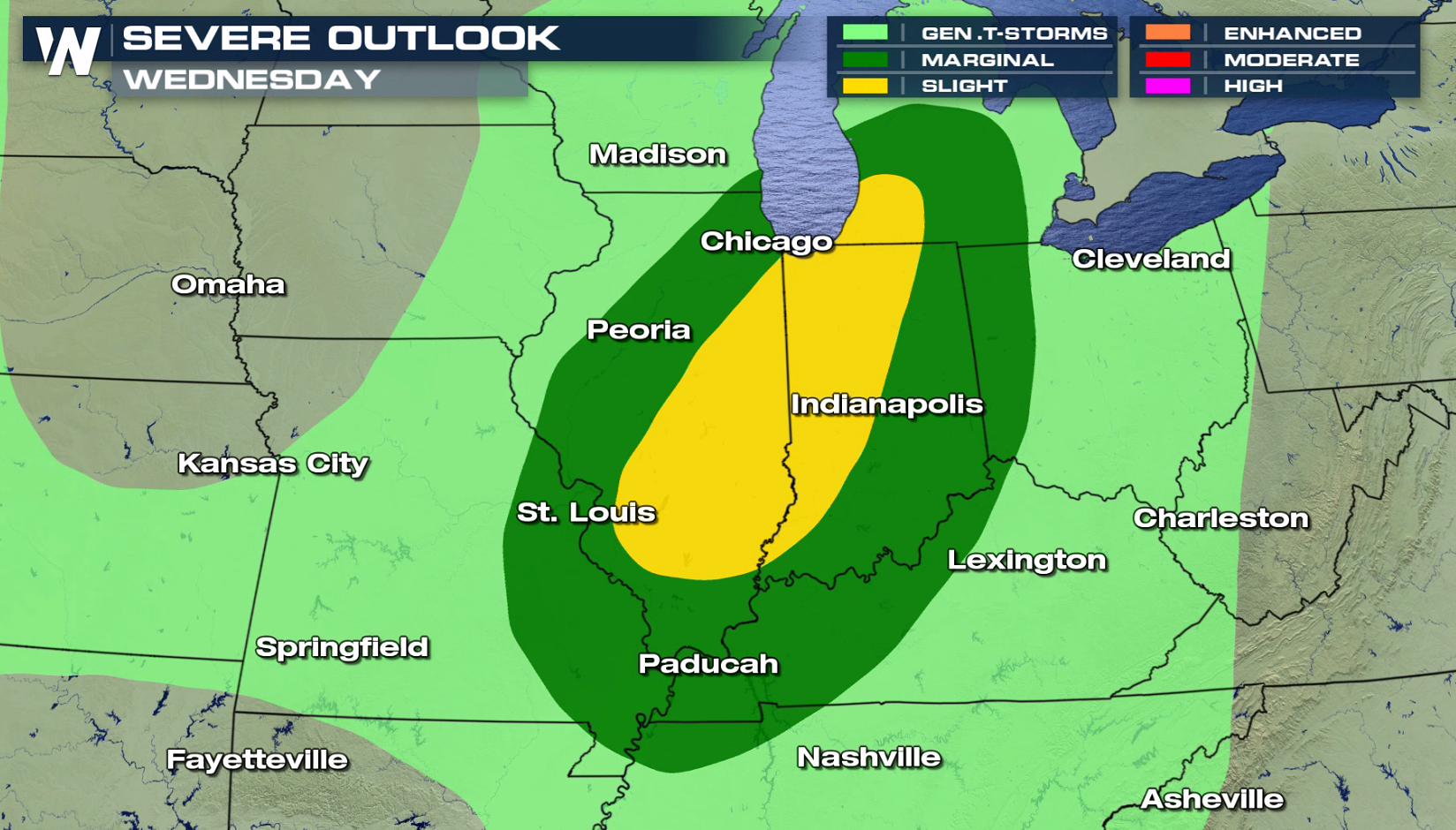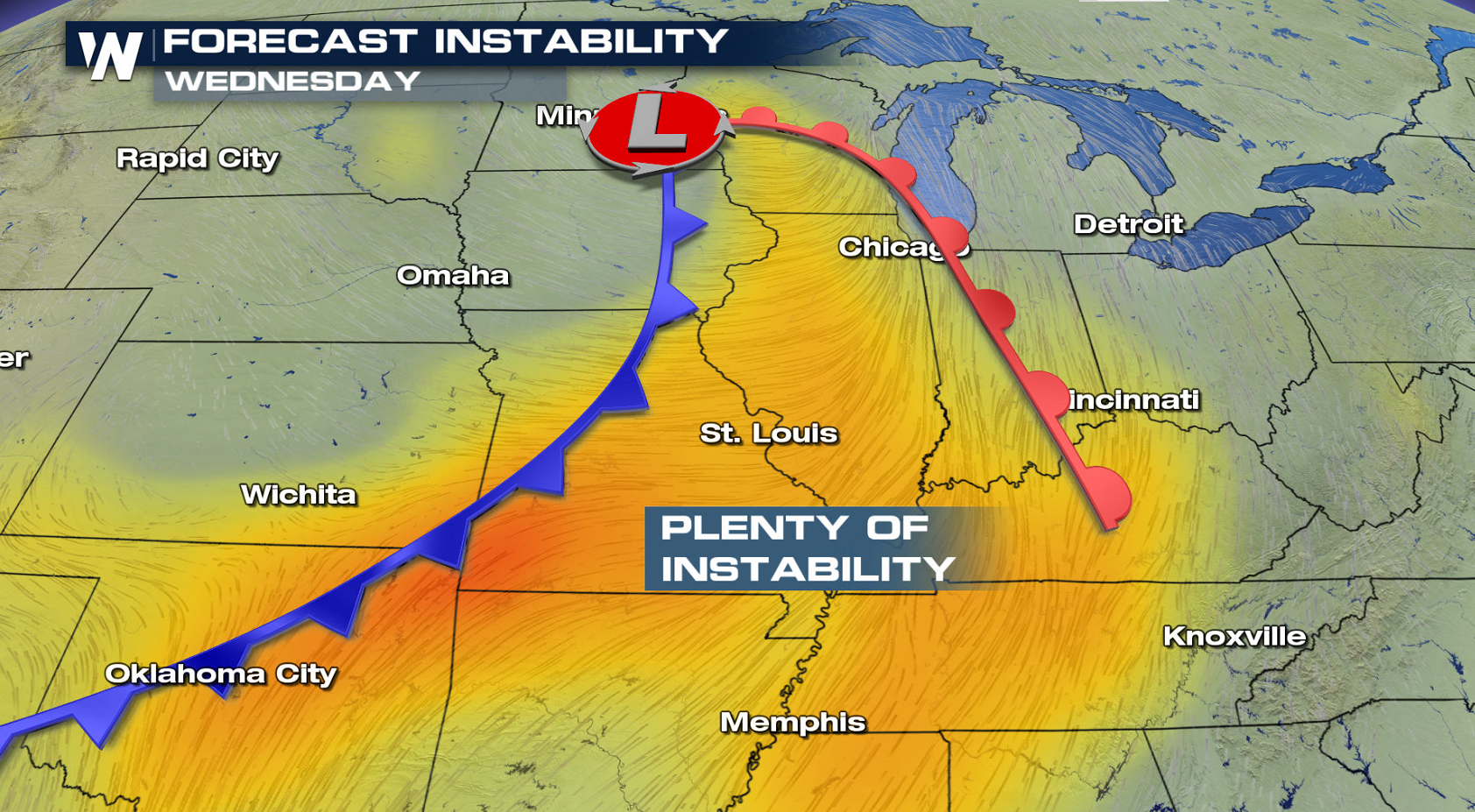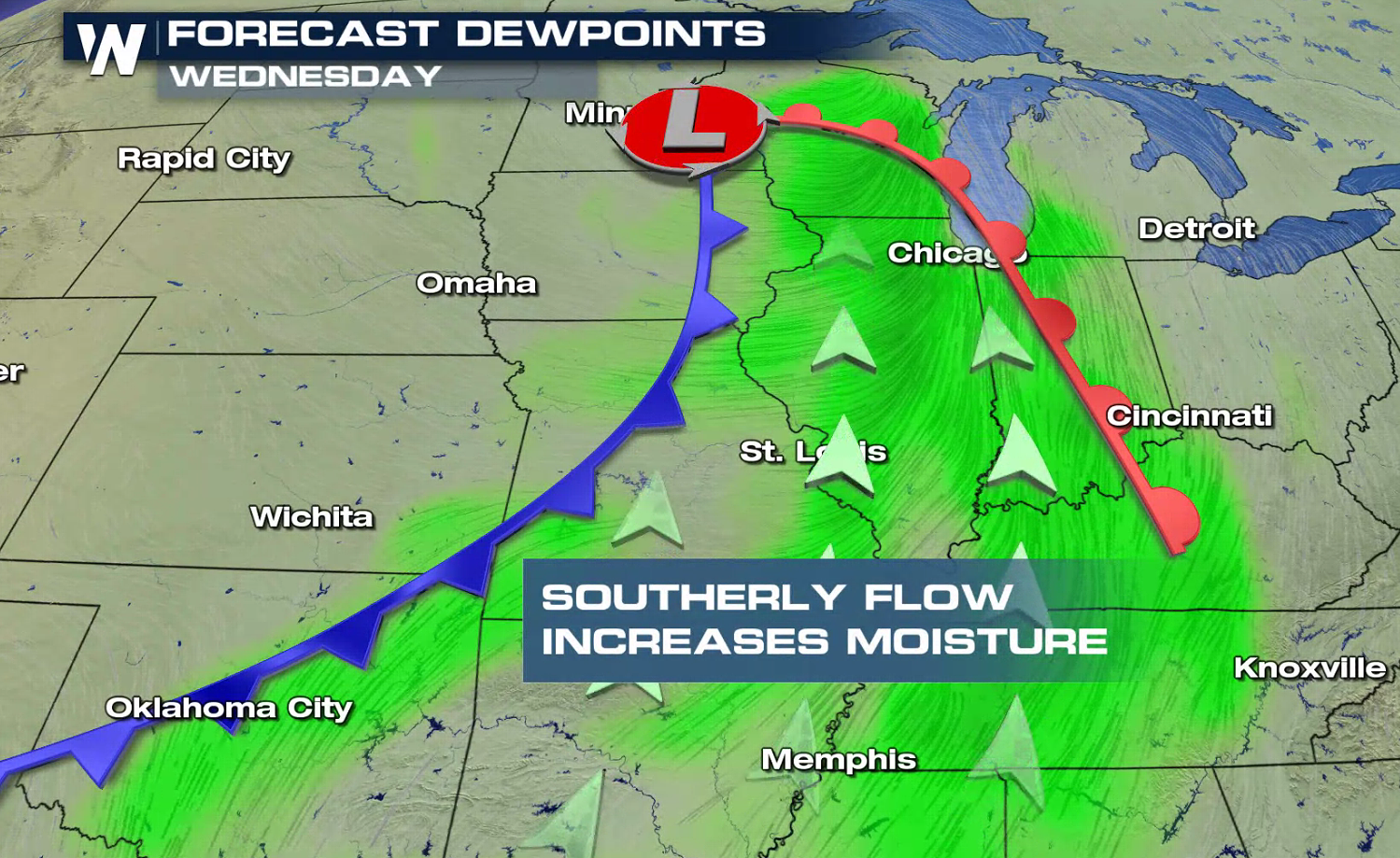 On Thursday, the storm system will continue to move eastward. A marginal severe weather threat has been outlined by the Storm Prediction Center from the eastern Great Lakes to the Great Smokey Mountains.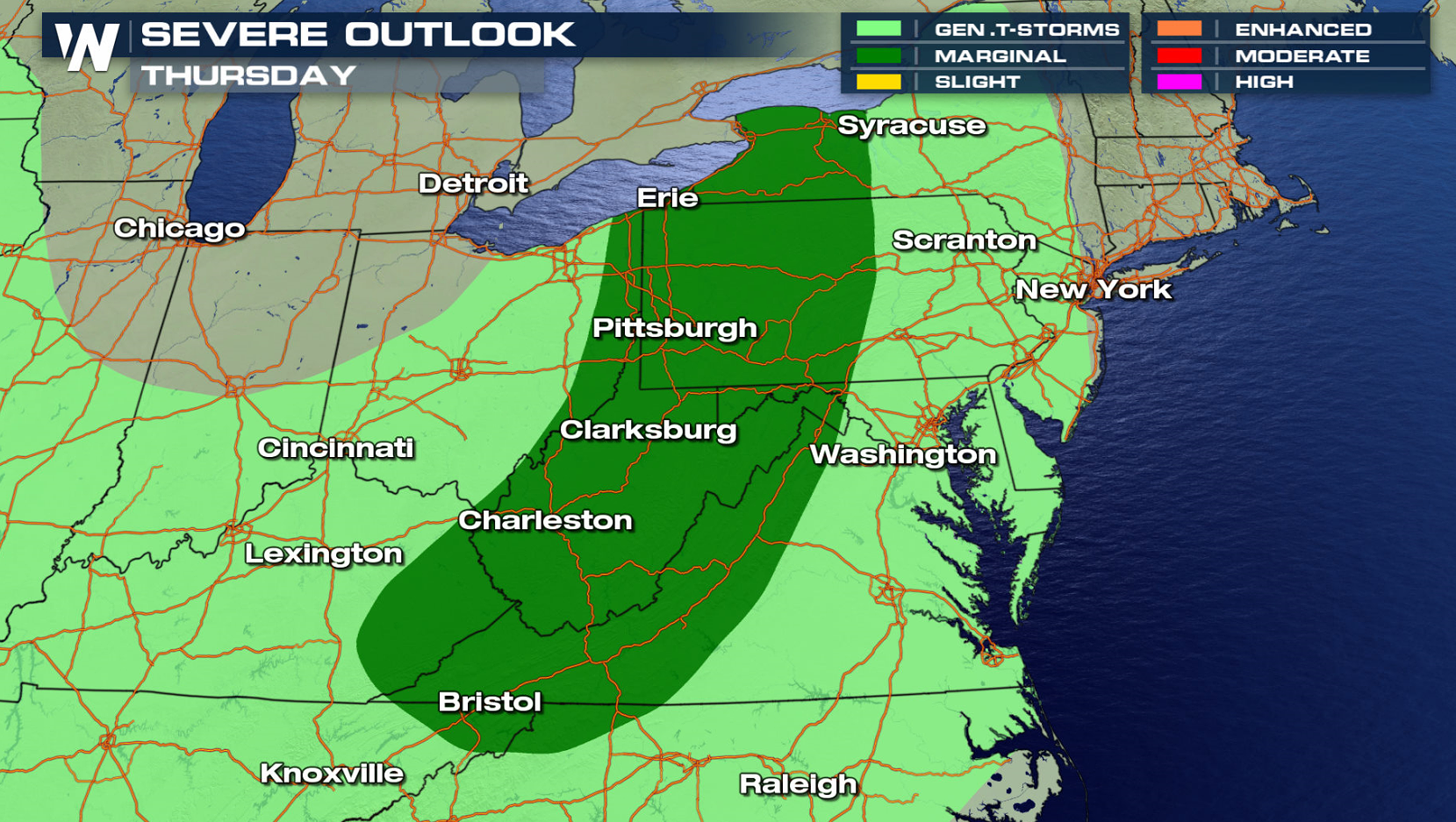 For WeatherNation: Meteorologist Mace Michaels