https://www.youtube.com/watch?v=YkgXWnKI6us&feature=youtu.be Tornado after tornado struck the U.S. this May, creating a wild month of extreme weather. In total, over five hundred twisters were reported - nearly double the climatological average. An active jet stream combined with plentiful moisture in the Plains and Midwest created a volatile atmosphere, fueling the increased storms. Activity peaked in the last two weeks of May where over 400 tornadoes were reported. https://twitter.com/WeatherNation/status/1134248125130952704 It wasn't just the frequency of tornadoes that took the country by storm but also the intensity of these powerful twisters.
Two rare, EF-4 tornadoes,
packing winds of over 170 miles per hour, wreaked havoc in the Midwest.
Dayton, Ohio took a direct hit
from one of these violent, tornadic storms, triggering the National Weather Service to issue a tornado emergency for over half a million people. Remarkably, no one was killed. The second EF-4 tornado spun up south of Lawrence, Kansas, decimating the town of Linwood.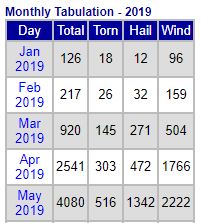 Storm Prediction Center Severe Storm Reports By Type
Tornadic supercells also packed large hail and powerful winds, ravaging communities from the Great Plains to the Northeast. The month of May brought more than 1300 reports of large hail and 2200 reports of damaging winds. For the year as a whole, wind gust reports are nearly a thousand above average. However, hail reports are about 800 below the trend.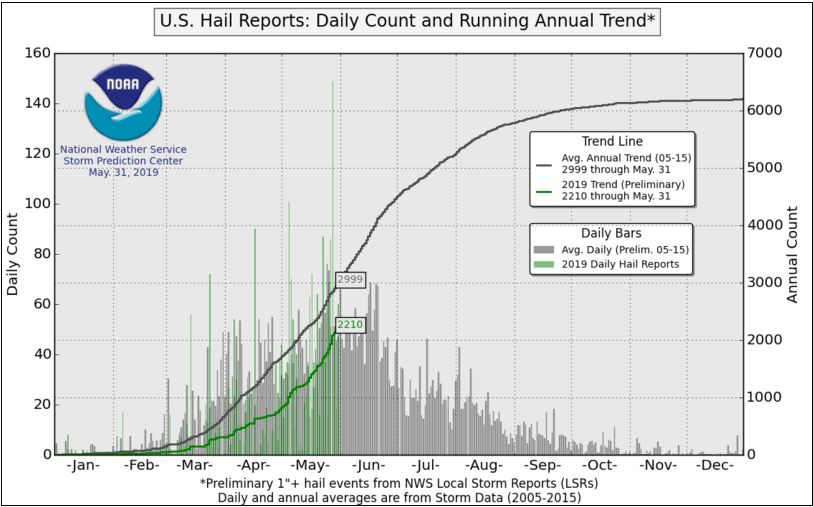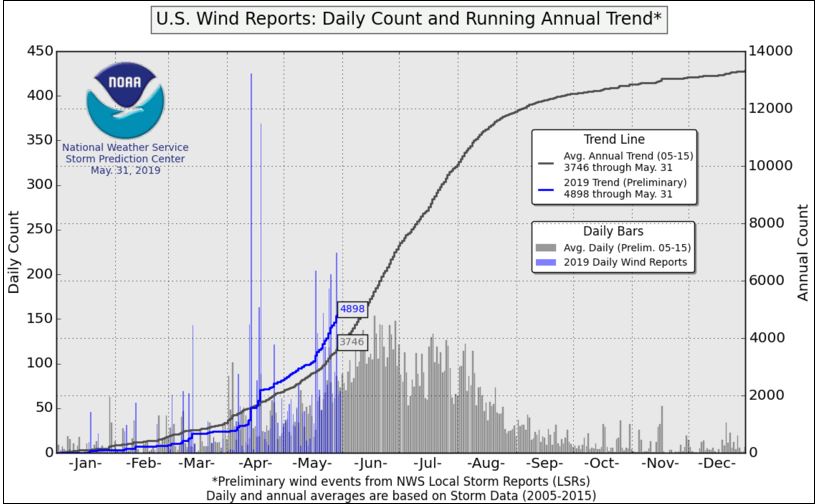 With
June getting off to an active start
, be sure to stay with us at WeatherNation for a detailed forecast.