A cluster of thunderstorms over the Atlantic is being monitored for tropical development by the National Hurricane Center.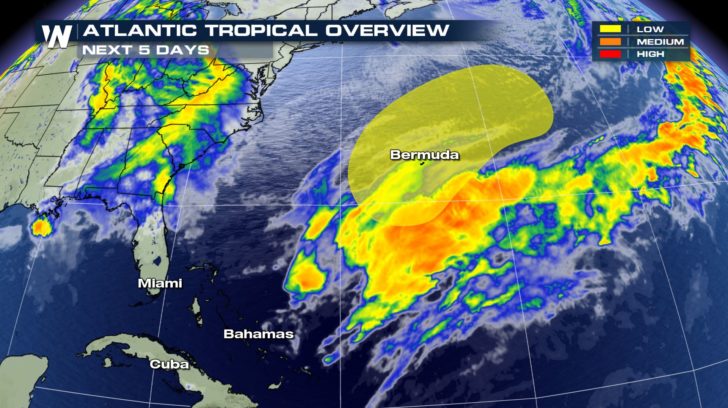 While tropical or subtropical development appears unlikely, the disturbance is over an area that historically sees development during the month of November.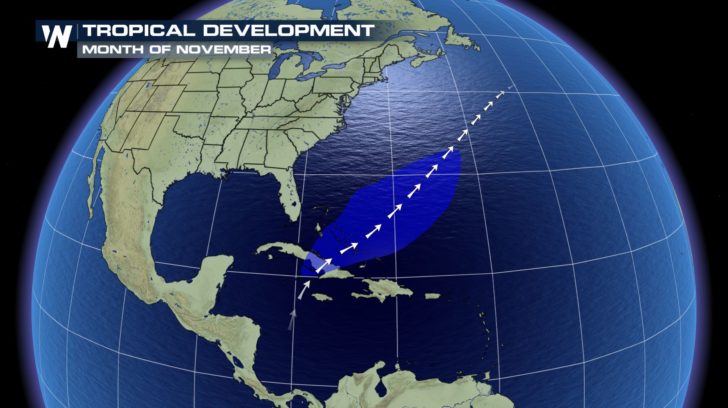 This go around, there is plenty of wind shear that will likely prevent the cluster of thunderstorms from evolving into Tropical  or Subtropical Storm Patty. Regardless of development, gale force winds will accompany the storm center as it rapidly moves to the northeast. The 2018 Atlantic Hurricane Season has been one for the record books in terms of U.S. impacts from Hurricane Florence and Hurricane Michael. There has been a total of 15 named storms in the Atlantic Basin, three more than usual. The official end of the 2018 Hurricane Season is on Nov. 30.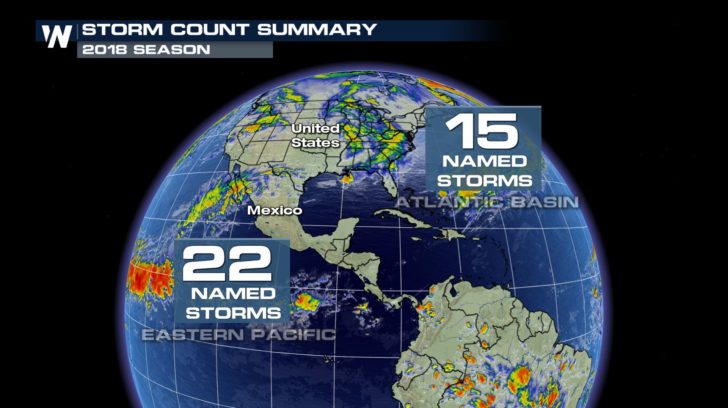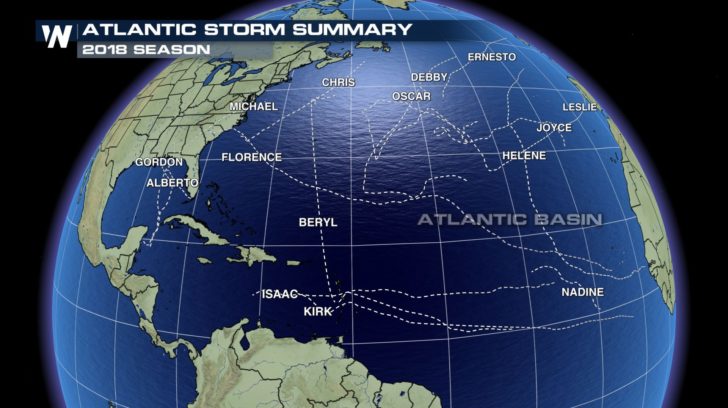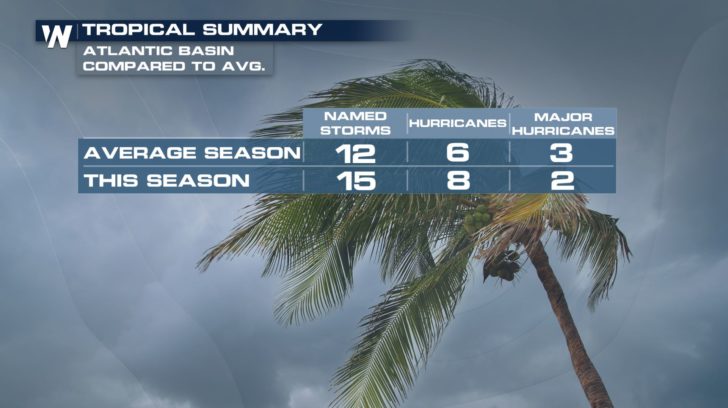 WeatherNation will continue to monitor the tropics year round as off season development can occur some years. As for Friday evening, there is no reason for immediate concerns regarding tropical development in the Atlantic over the next five days. For WeatherNation: Meteorologist
Nick Merianos