There's cold, then there's -24° in April cold. That Sunday morning reading in Stambaugh, Michigan set the unofficial statewide record for the coldest April temperature, according to the National Weather Service's Marquette, Michigan office.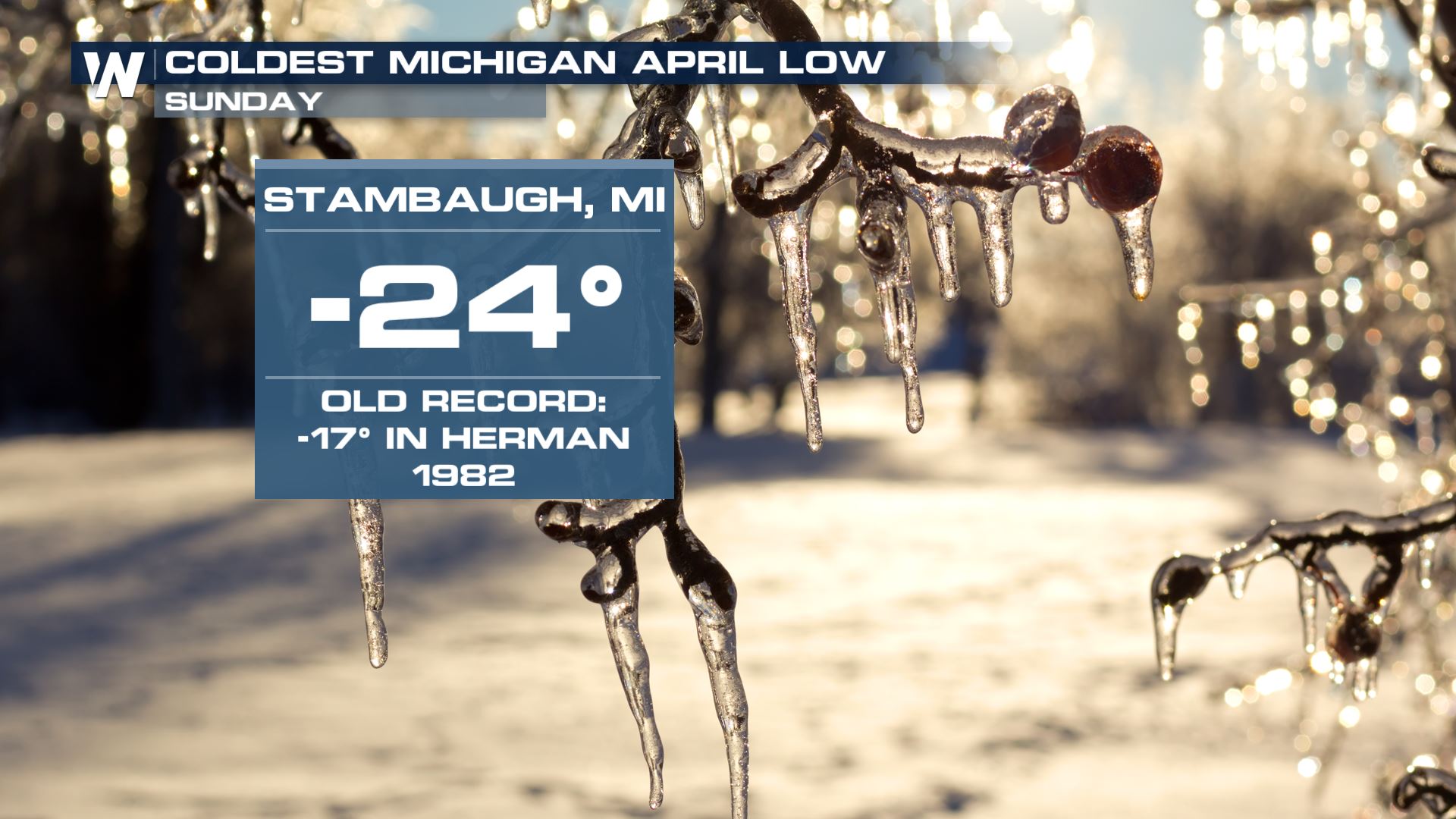 The cold broke the state's old record by a full 7°.
An unusually bitter bout of cold air
has filtered down from central and northern Canada frequently this winter, leaving much of the northern and eastern tiers of the country locked in cold and snow longer than usual. That same pattern also has the snowpack in Michigan's upper peninsula around average for this time of year. Marquette, the largest city in the upper peninsula, has had an average temperature of just 17.5° so far this month, a full 15° below the full monthly average (the typically warmer rest of the month will likely boost these numbers in the next few weeks). https://twitter.com/NWSMarquette/status/983137629779759104 A warmer week - how could it not be - is in the forecast for the Wolverine State, though more snow could impact the upper peninsula by mid-week. But, temperatures will at least be close to, and maybe just above average by the end of the week.
For WeatherNation: Meteorologist Chris Bianchi