While an
arctic blast has put the central United States in the deep freeze
for New Year's, temperatures are expected to trend upward over the next few days.  In fact, much of the continental United States will likely experience above normal temperatures into the weekend and early next week.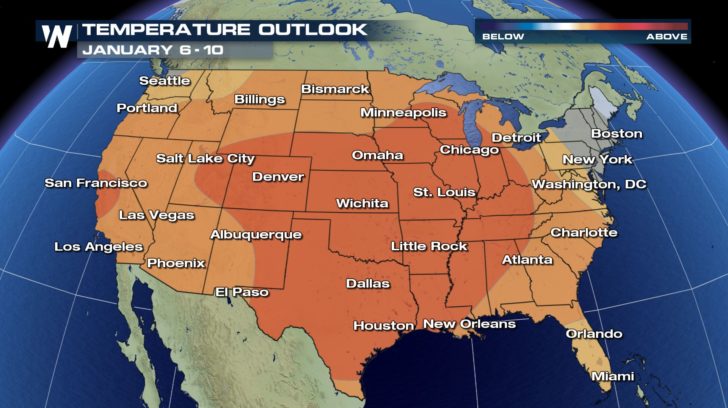 From San Francisco east to Washington, DC, Houston north to Fargo, temperatures will be warmer than what is typically expected for this time of year.  For example, high temperatures in Denver will return to the 50s for a solid stretch of days.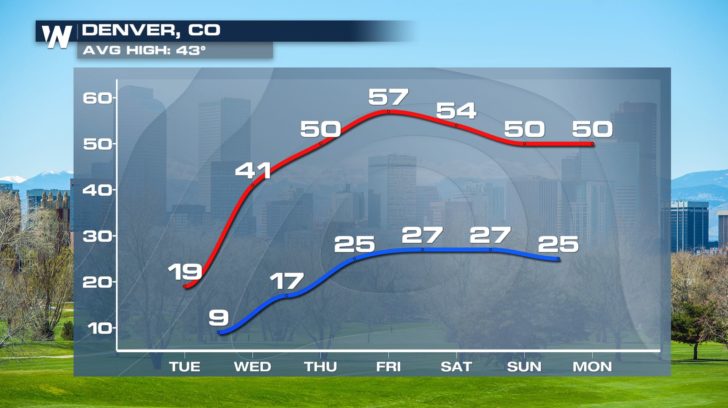 Further east, the city of Saint Louis will also rise into the 50s by this weekend, which is 10 to 12 degrees above normal.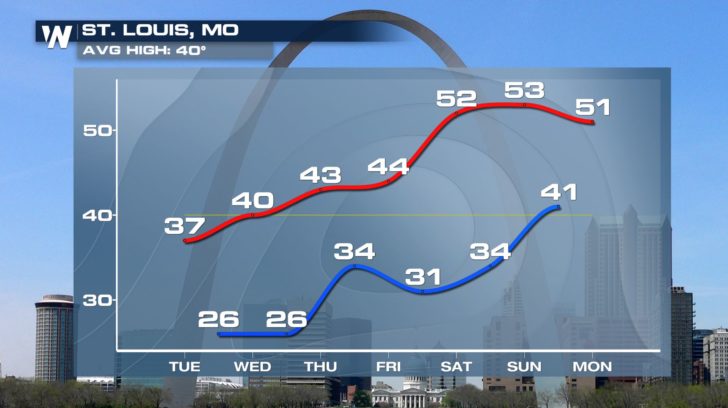 Even in the Great Lakes region, where lake-effect snow can really put a damper on things, temperatures will generally be too warm for that to be the case.  In fact, the coldest high temperature in Cleveland this week will still be above average!  The average high in Cleveland this time of year is 35 degrees.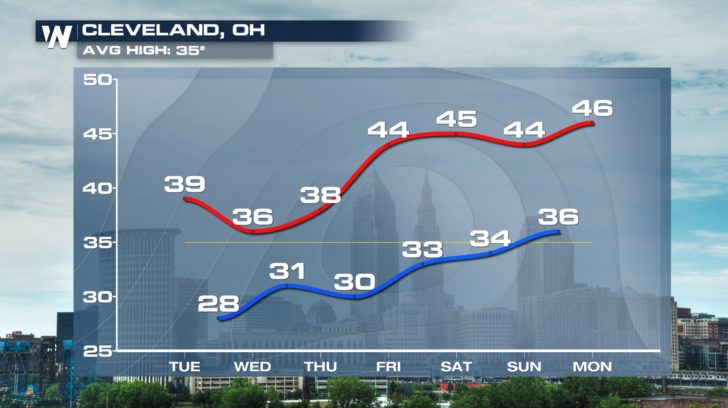 Nationwide temperatures will be in the 30s, 40s, and 50s for most locations.  The absence of bitterly cold, arctic air will probably be a welcome sight!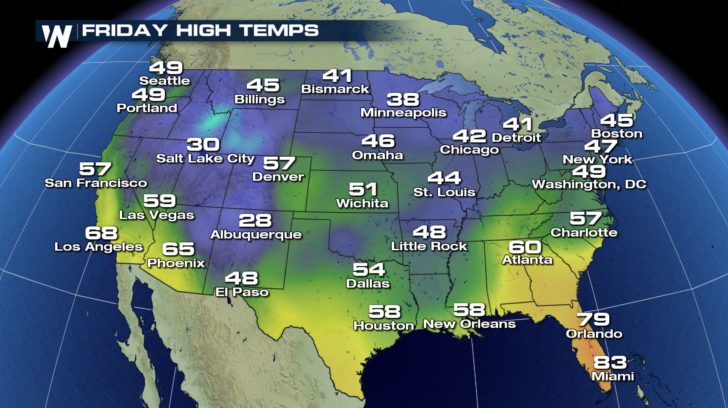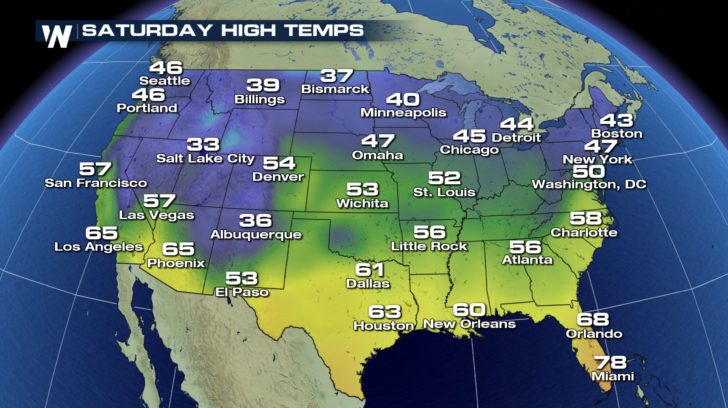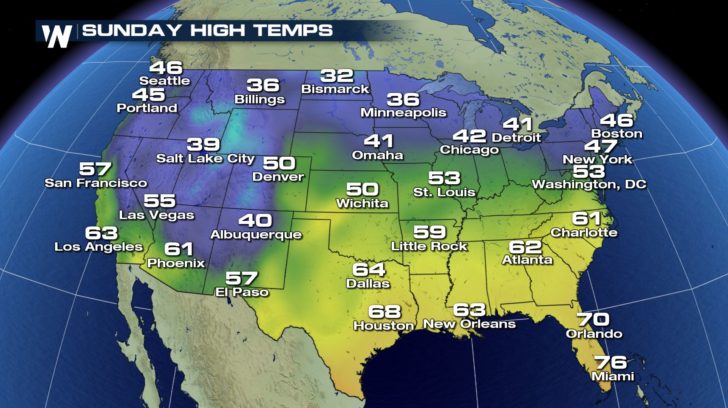 Curious about your hometown forecast?  Click
HERE
. -
Meteorologist Joe Astolfi