Residents of the southern United States should get used to the fact that prime severe weather season has arrived.  In fact, a cold front passing through the region may trigger a few strong storms Monday afternoon and evening.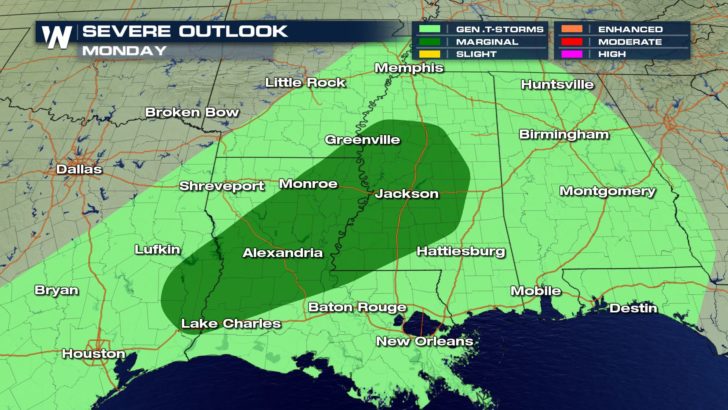 The potential for severe weather extends along a line from near Beaumont, Texas to near Starkville, Mississippi.  Cities such as Lake Charles, Louisiana and Jackson, Mississippi have at least a marginal risk of severe thunderstorms.  The main threats Monday afternoon and evening will be sizable hail and gusty wind.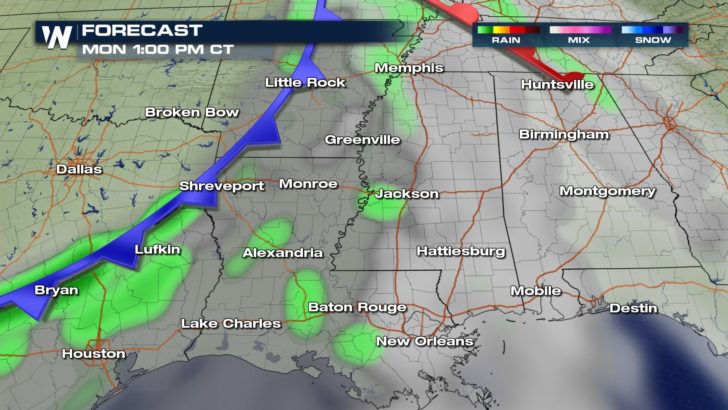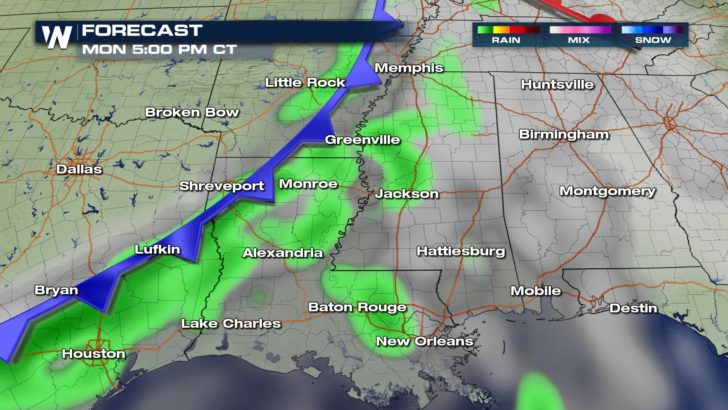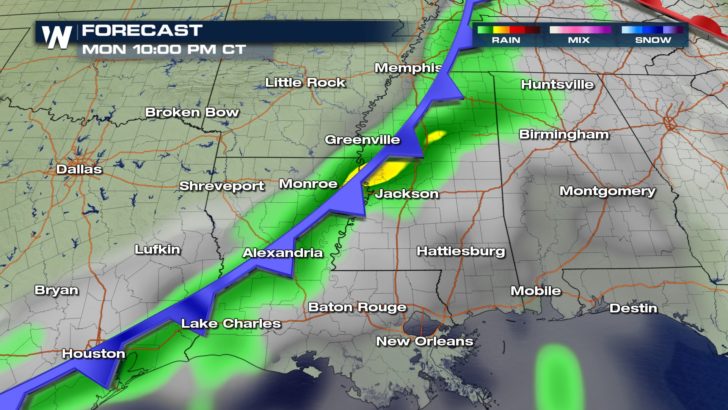 A broken line of showers and thunderstorms will continue to track east on Tuesday morning.  Residents of Atlanta, Georgia and New Orleans, Louisiana may need to pack an umbrella for the morning commute.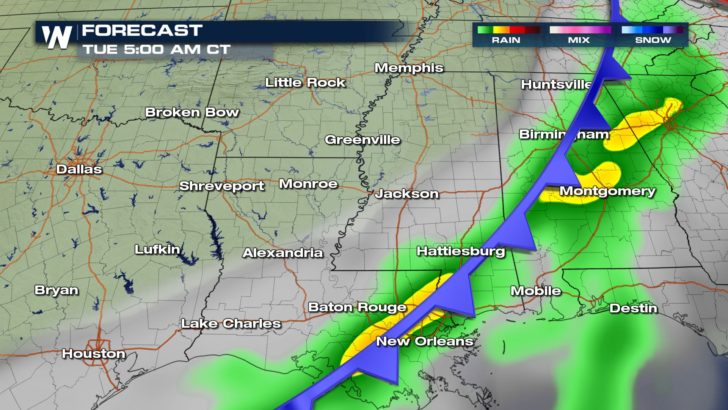 Rainfall totals will generally be on the lower side, with a few areas picking up perhaps one inch.  This is all part of a much larger system that will bring a
winter wallop to the northern United States
.  Be sure to follow WeatherNation on
Twitter
and
Facebook
for the latest forecast information. -
Meteorologist Joe Astolfi