Monsoon season in the American Southwest runs from mid-June through September and is vital for rainfall accumulation across the Four Corners, California, and Nevada. With less than a month to go before the monsoon ends, we wanted to see where we stack up.
Las Vegas has seen its fair share of moisture over the last month or so, remnants from hurricane Hilary and monsoonal storms driving thunderstorms that lead to nearly 5x the average rainfall for the city in the month of August. In the first few days of September, we've already measured over an inch of rain in Sin City, putting us much above average for monsoonal rainfall - more than double!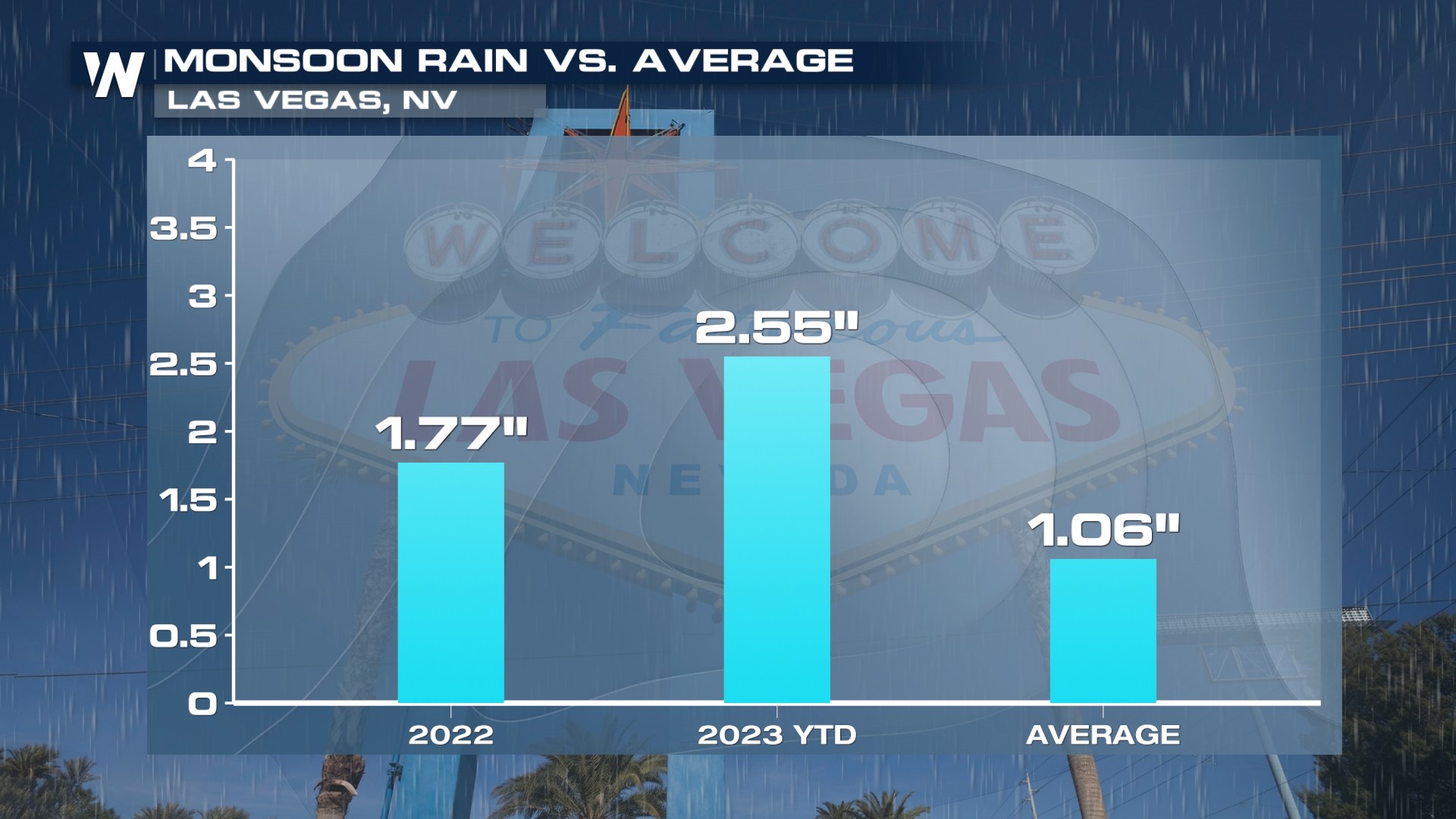 The wet conditions haven't stopped at Nevada though, California has benefitted from much above average precip in the last month. Again, most of this is thanks to hurricane Hilary remnants, but an active last few weeks have kept the Great Basin generally wet.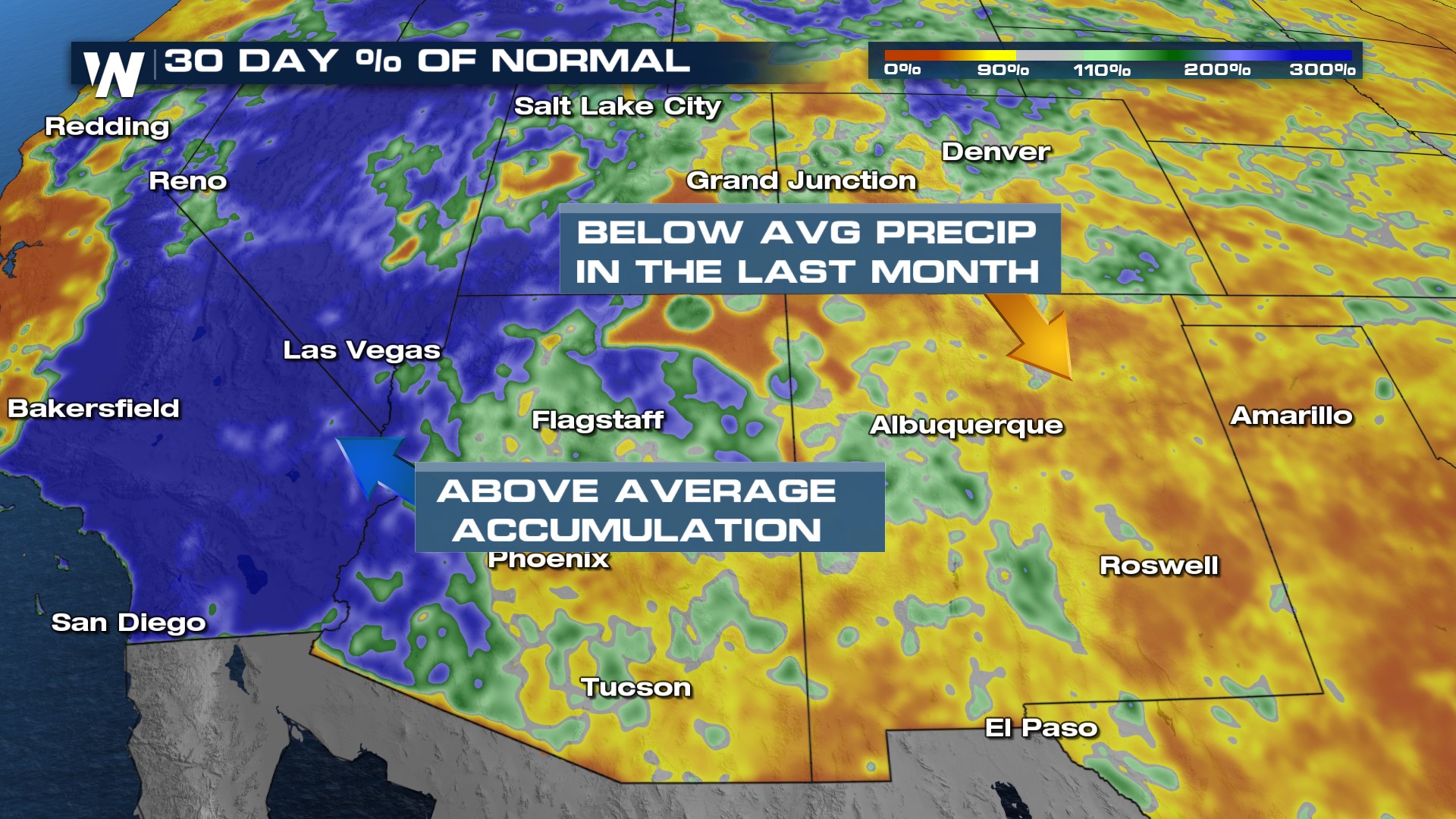 Meanwhile, in Flagstaff, AZ the monsoon season has been lackluster, with only 4" of rainfall since mid-June. This falls short of what we typically see during the summer months, over 7" in northern Arizona. Last year was one of our wettest on record! Monsoonal storms have been lacking even more for New Mexico, where drought conditions have worsened since the start of the Monsoon season.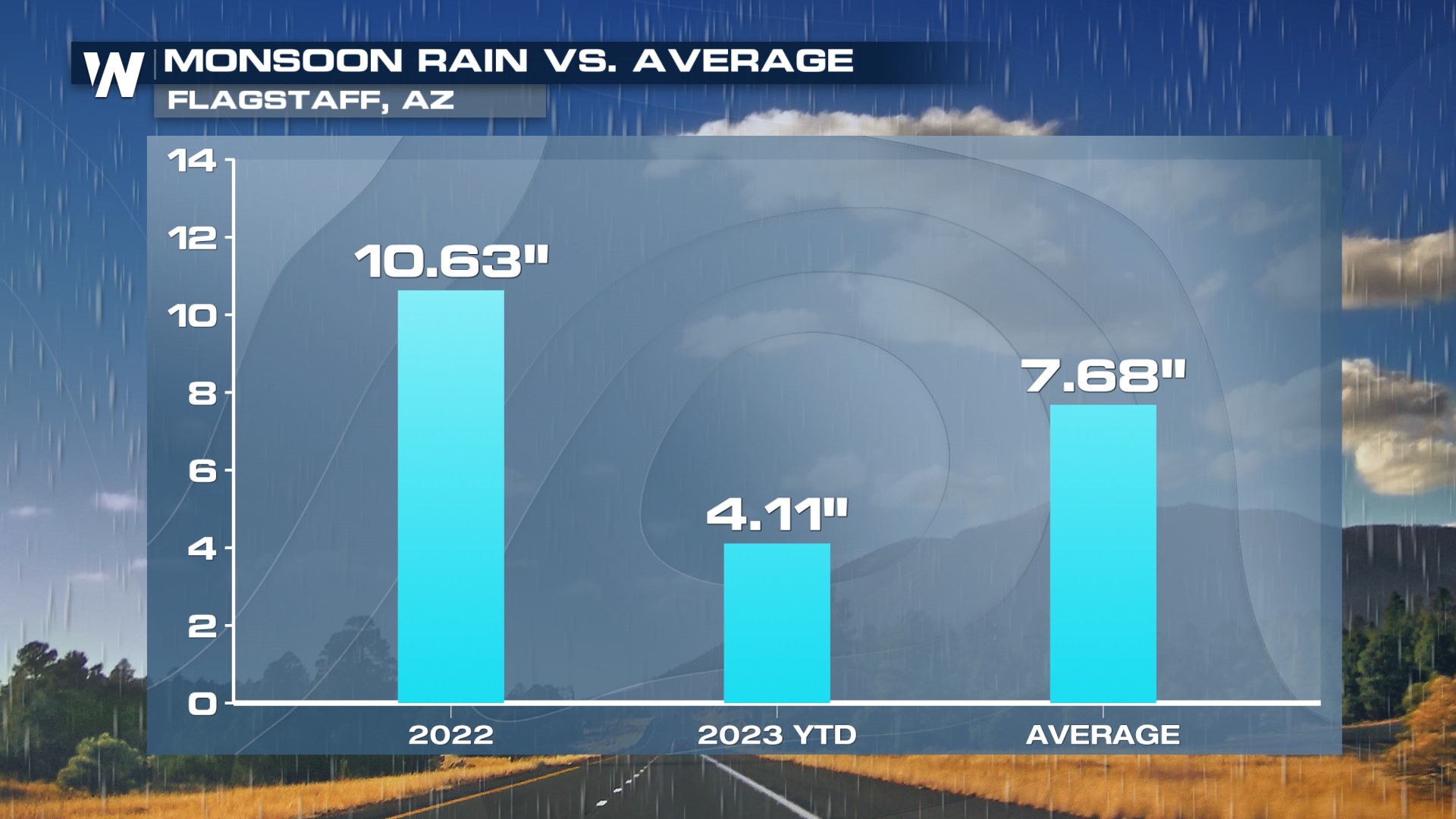 Over 96% of New Mexico is in some sort of drought conditions, double what we saw at the start of the Monsoon. Worse, extreme drought conditions (level 4 out of 5) have gone from 0% coverage area of the state to nearly 10%!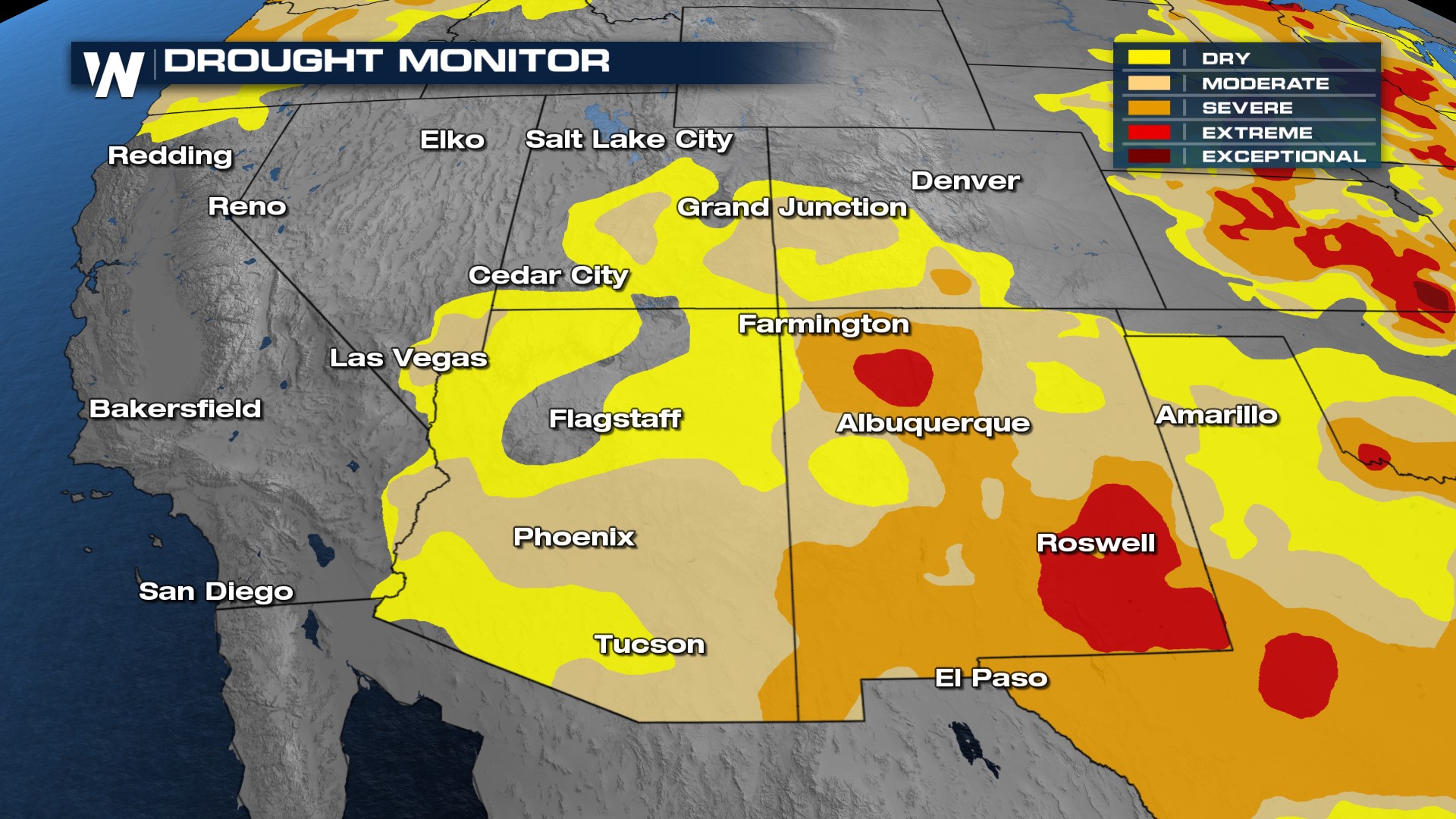 As we look ahead to the middle part of September, the upper ridge will begin to break down and move into Mexico. As a result, some rain chances could be on the increase for the Southwest!