A persistent flow of moisture from the Pacific Ocean continues to bring heavy snow to portions of the West. Accumulations of up to a foot of snow have been reported in the Cascades over the last 24 hours with much more on the way.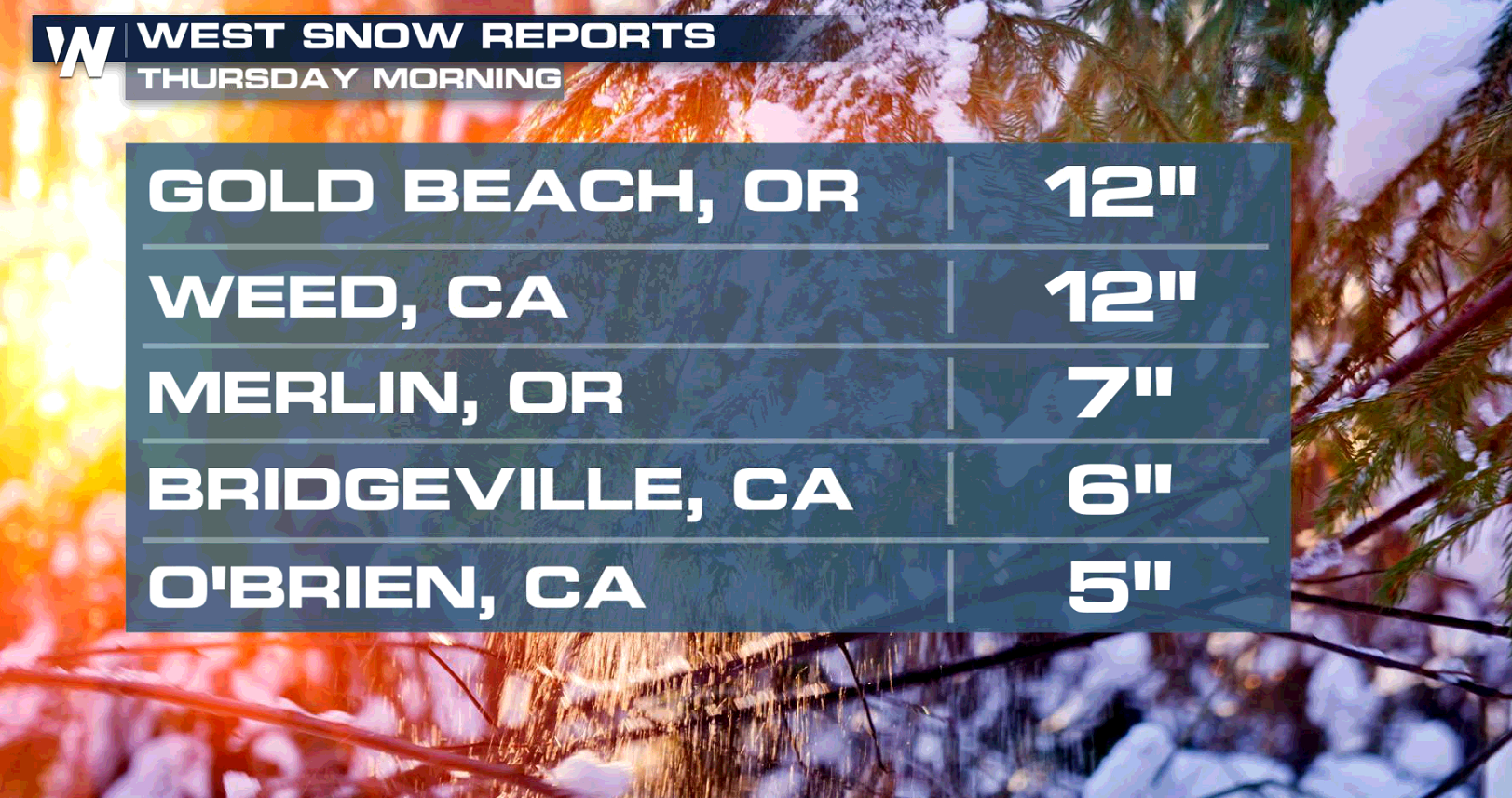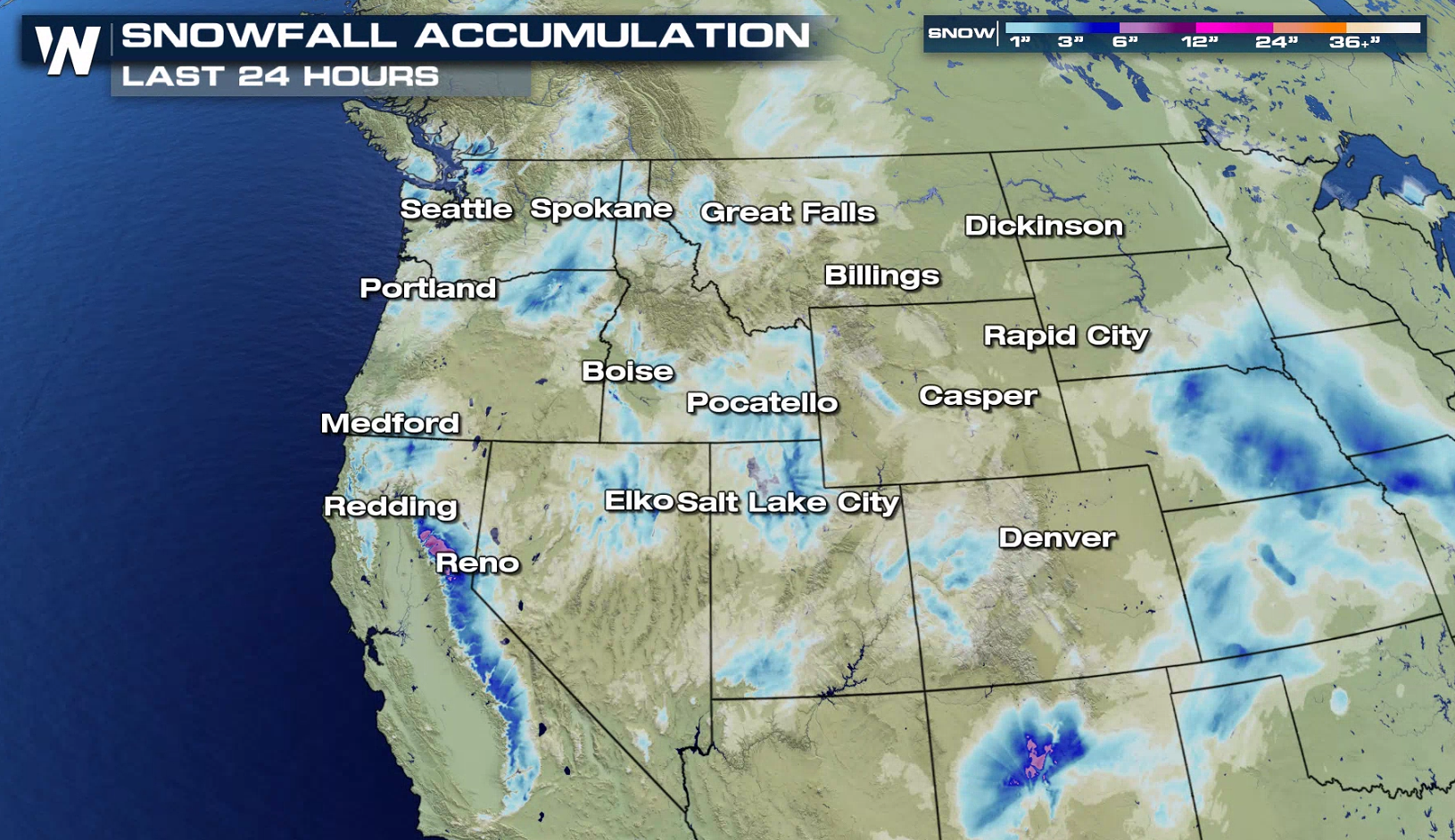 Winter weather alerts extend from the Cascades to the Tetons. Another 1 to 2 feet of snow will accumulate throughout the mountains into this weekend.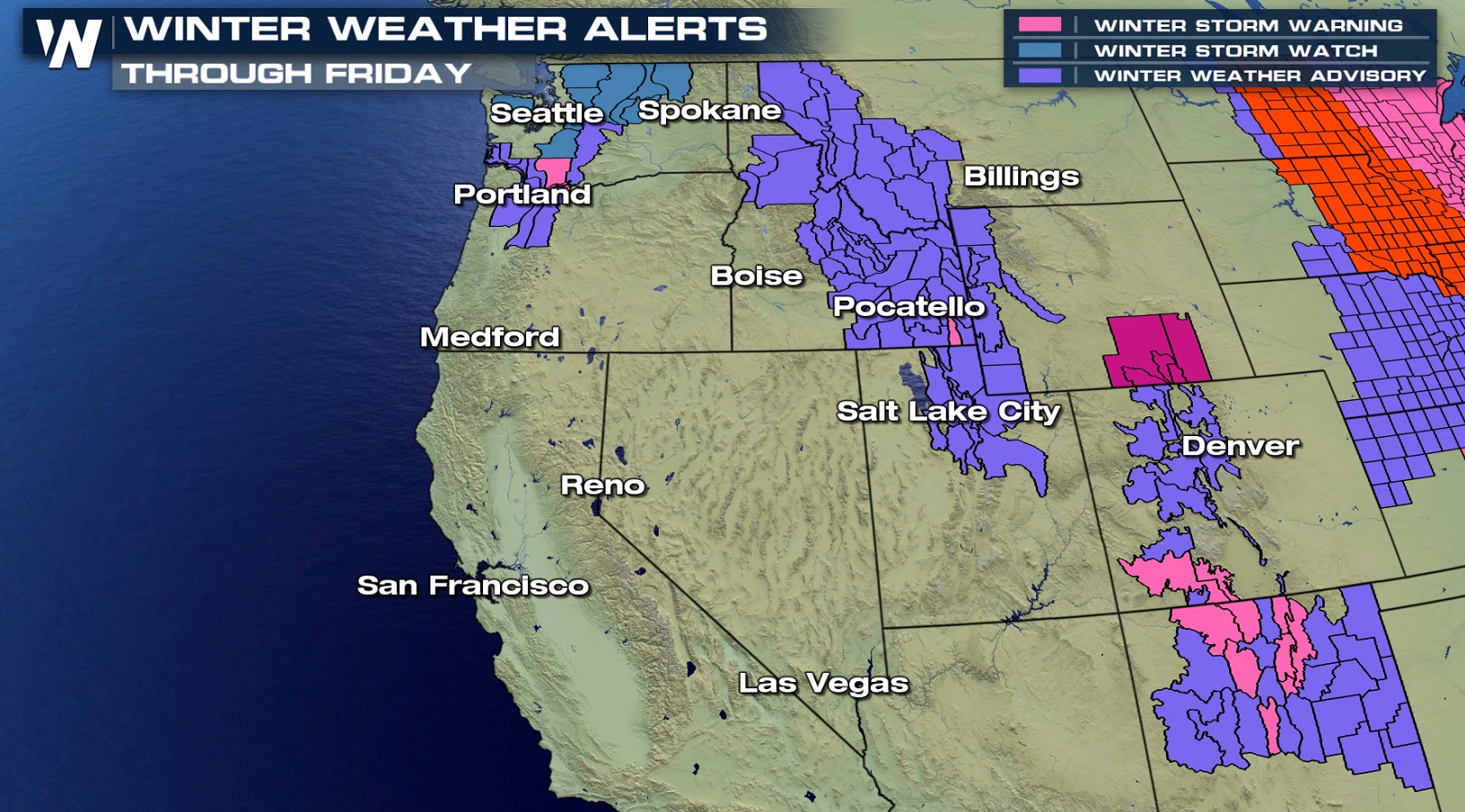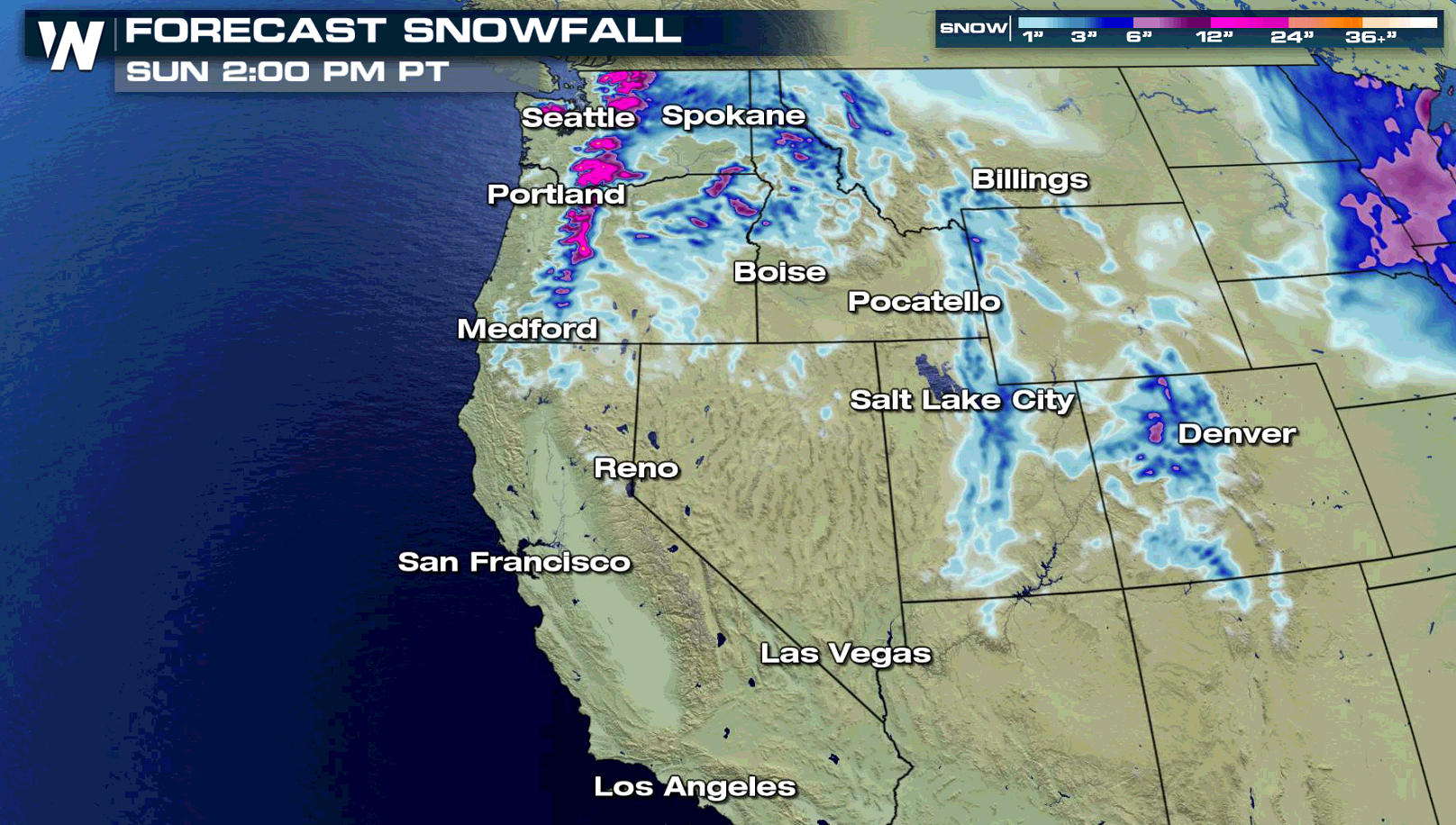 Several waves of energy will move through the West into this weekend. Snow will continue, especially across the higher elevations.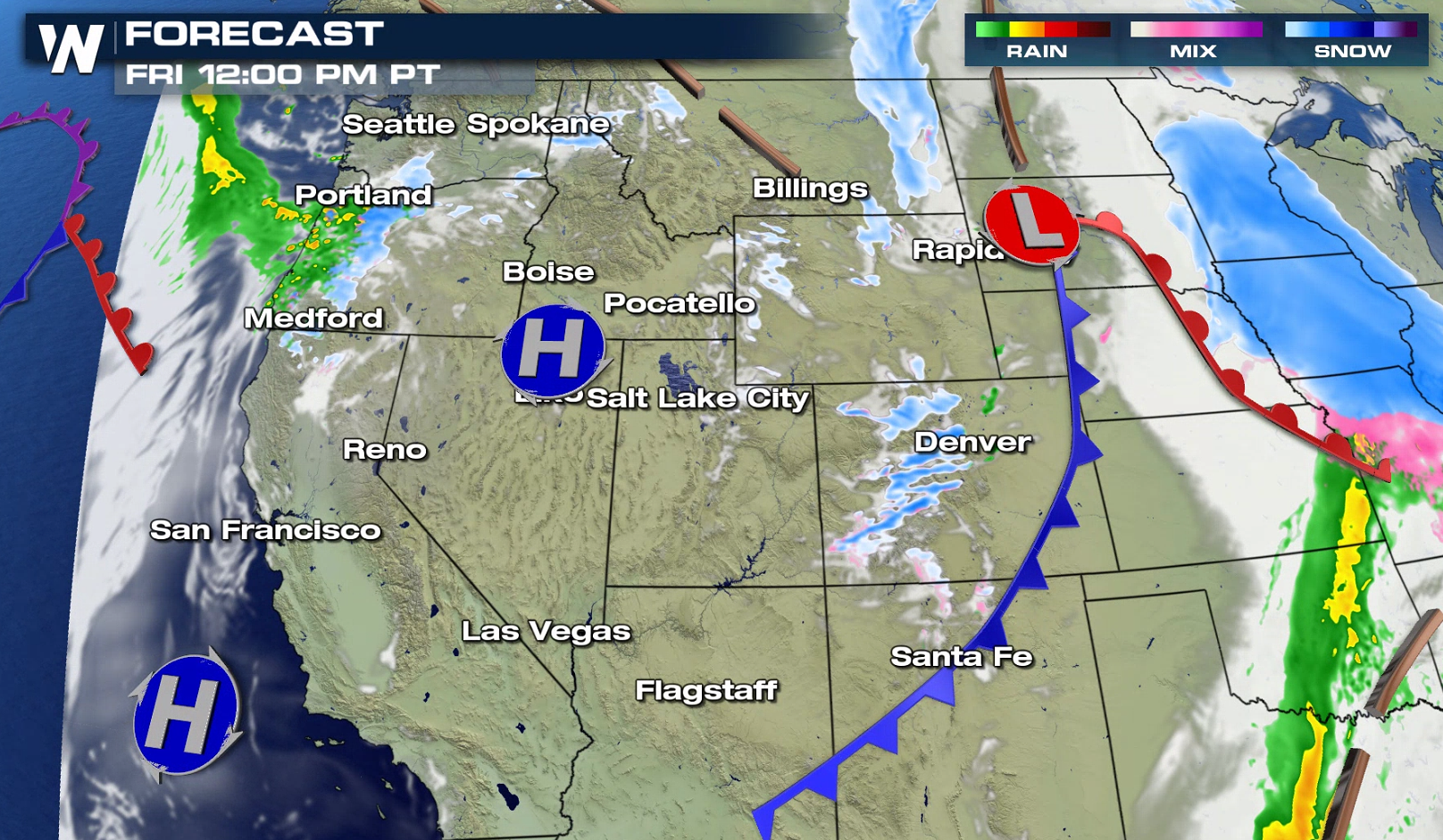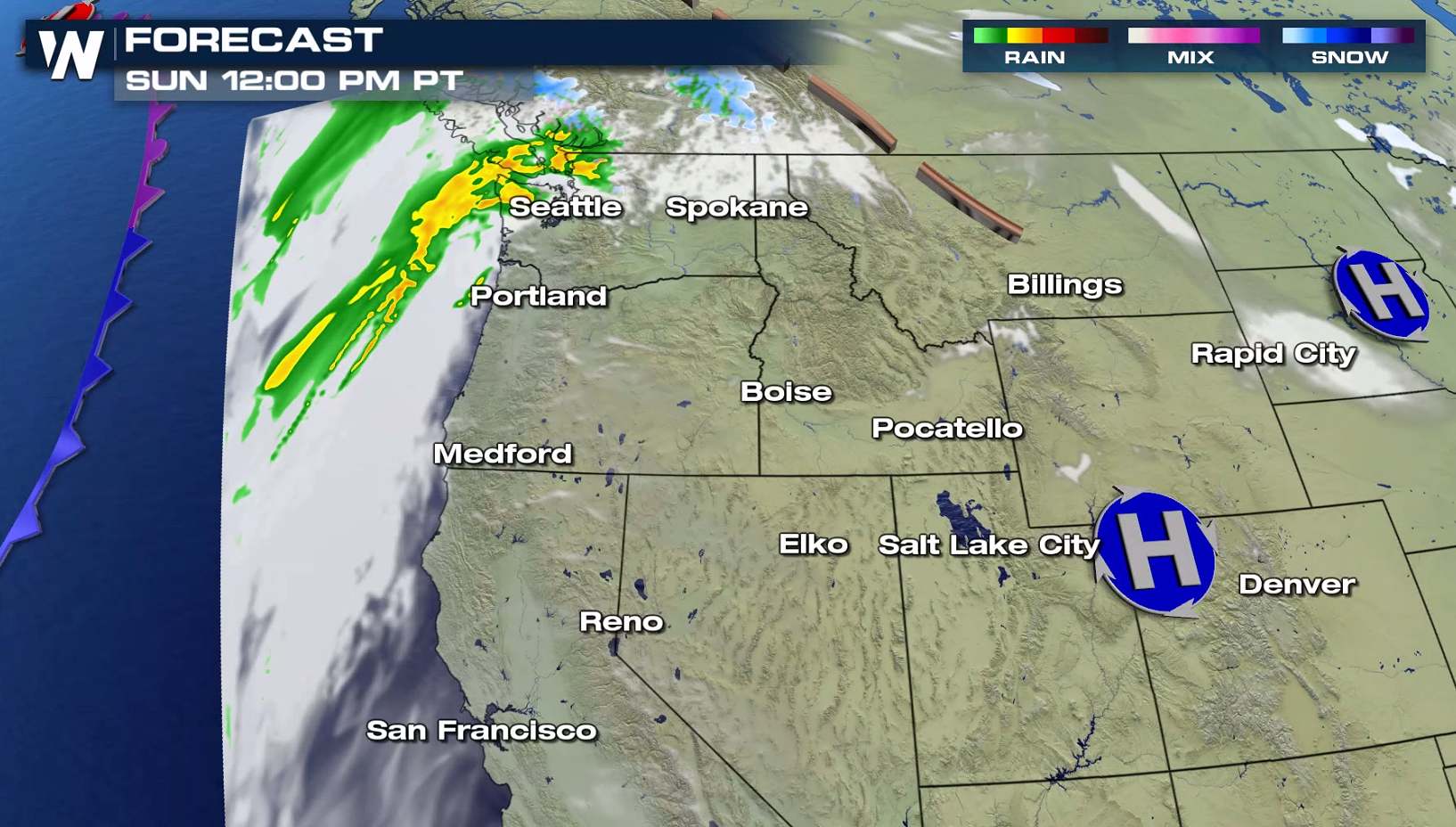 Check back with WeatherNation on-air and online for updates on the heavy snow potential across the West.