Early this upcoming week we are all going to have to pay especially-close attention to the weather conditions and forecast due to a multiple-day severe weather event Tuesday and Wednesday.
Setup
Strong jet stream wind energy will increase across the Plains and Southeast as energy moves out of the Pacific northwest. This is a similar setup to the weekend severe situation, with Gulf moisture streaming into the central and southern United States.
While the jet stream wind impulses will be quite strong, robust, and frequent between Monday and Wednesday, the moisture levels will continue to be on the increase at the surface (ground level).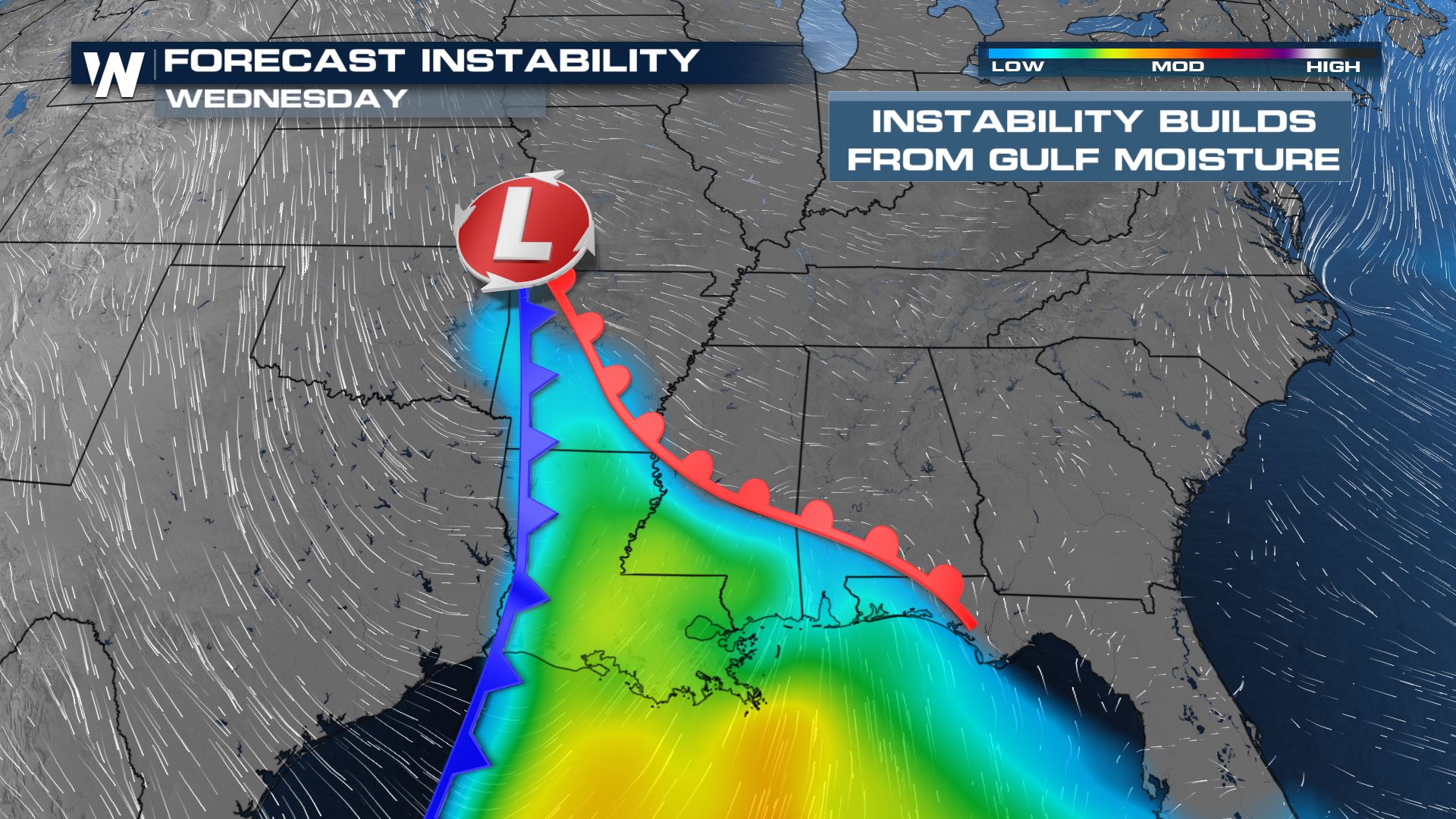 Tuesday
Combined with the mugginess, temperatures will warm well into the 70's and 80's causing a decent amount of energy to build. This storm energy will fuel scattered severe activity across the Plains and Southeast. Severe weather will be likely across the I-35 corridor on Tuesday, stretching from southern Nebraska all the way into the Red River Valley of Texas.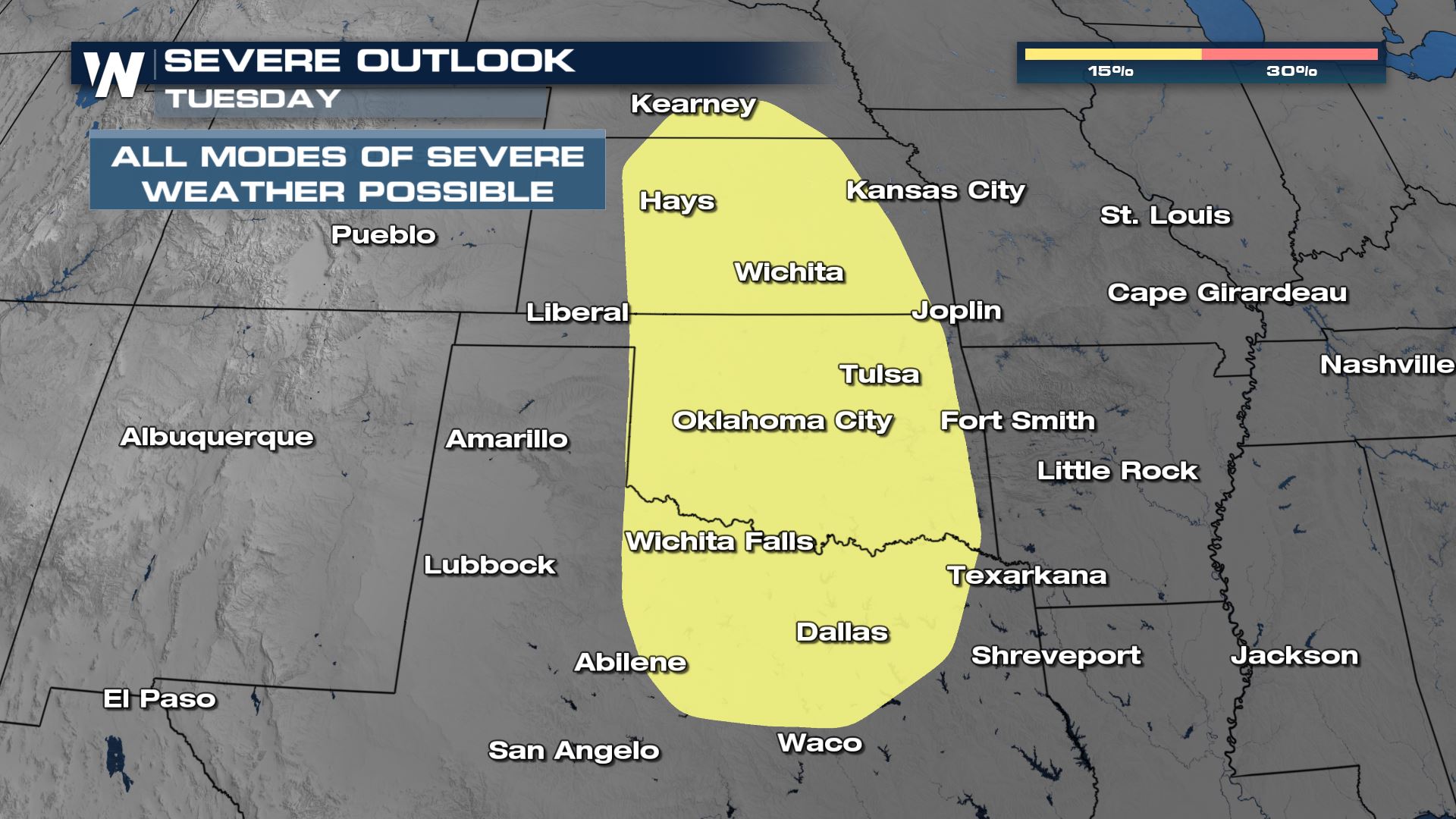 Some cities at greatest risk of severe storms will include Dallas, Fort Worth, Oklahoma City, Tulsa, Wichita, and Topeka through the afternoon and evening. Our forecast data is coarse at this time, but more high resolution data & better timing will be apparent in the next few days.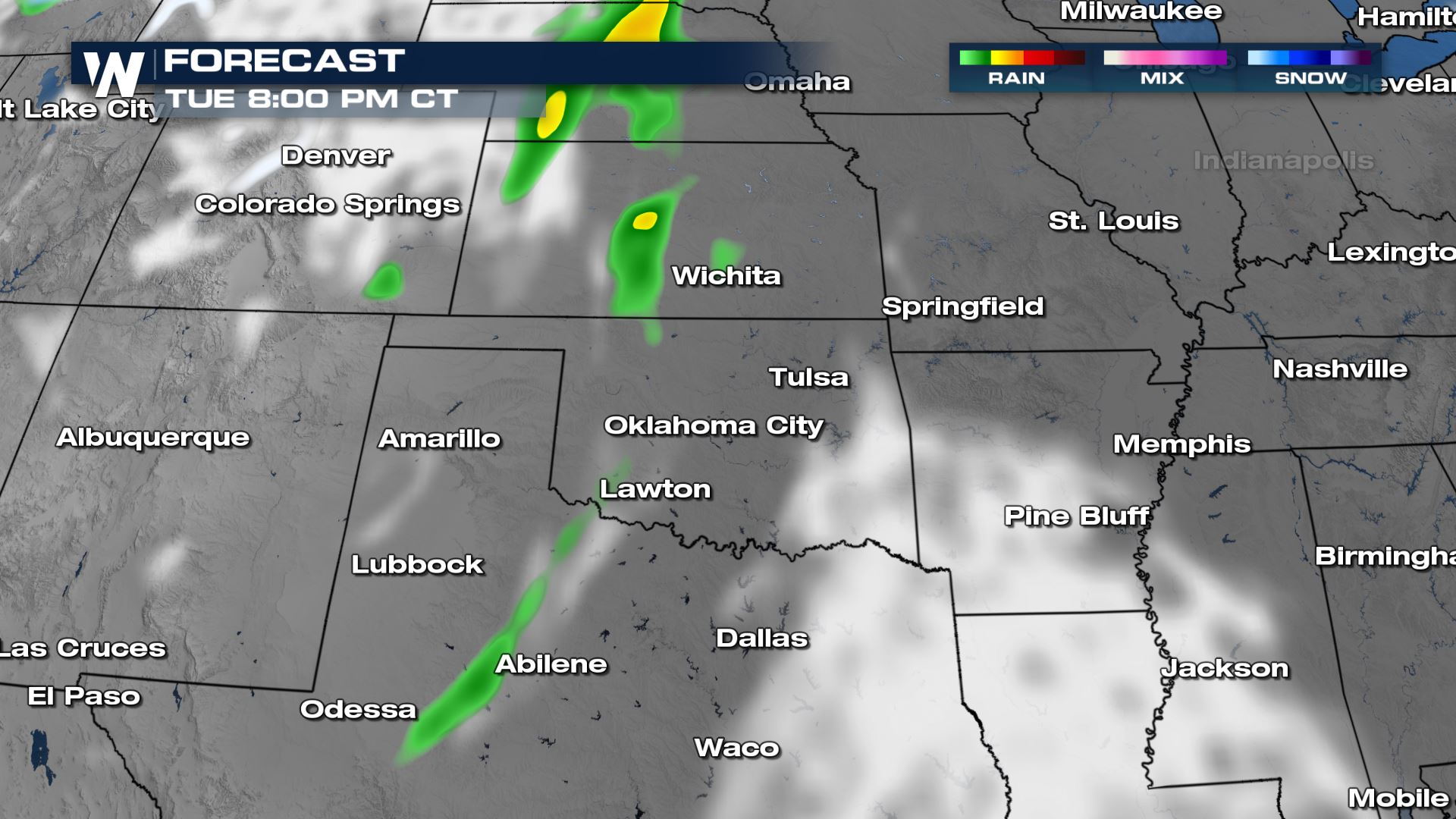 While we could see some storms into the afternoon and evening, our initial forecast models are highlighting the overnight hours for potential severe weather Tuesday into Wednesday.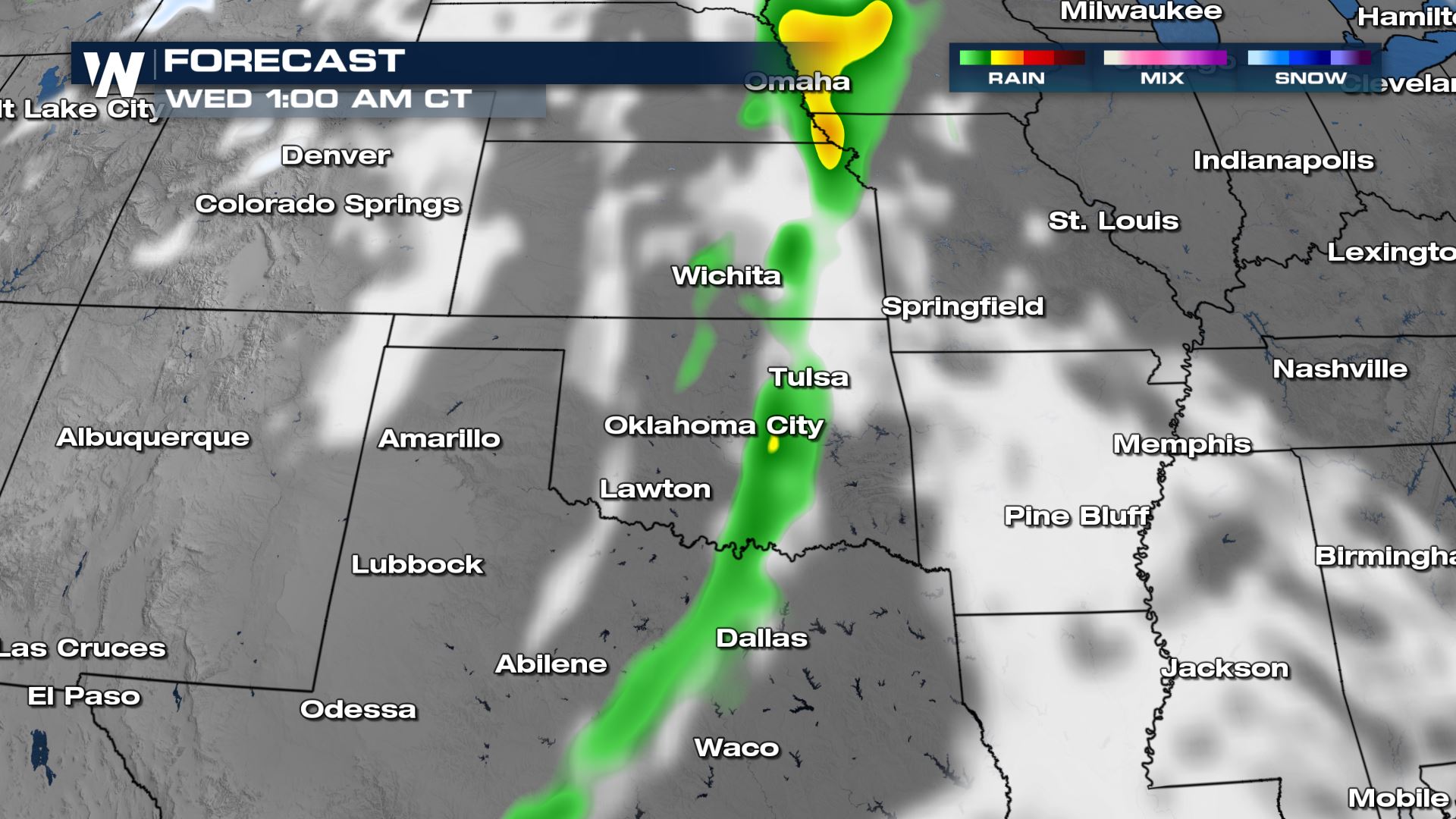 Wednesday
On Wednesday, the severe weather focus will shift to the Gulf Coast states. The cities at the greatest risk of severe storms Wednesday will be New Orleans, Baton Rouge, Jackson, Hattiesburg, Mobile, Montgomery, Tallahassee, and Albany (Georgia).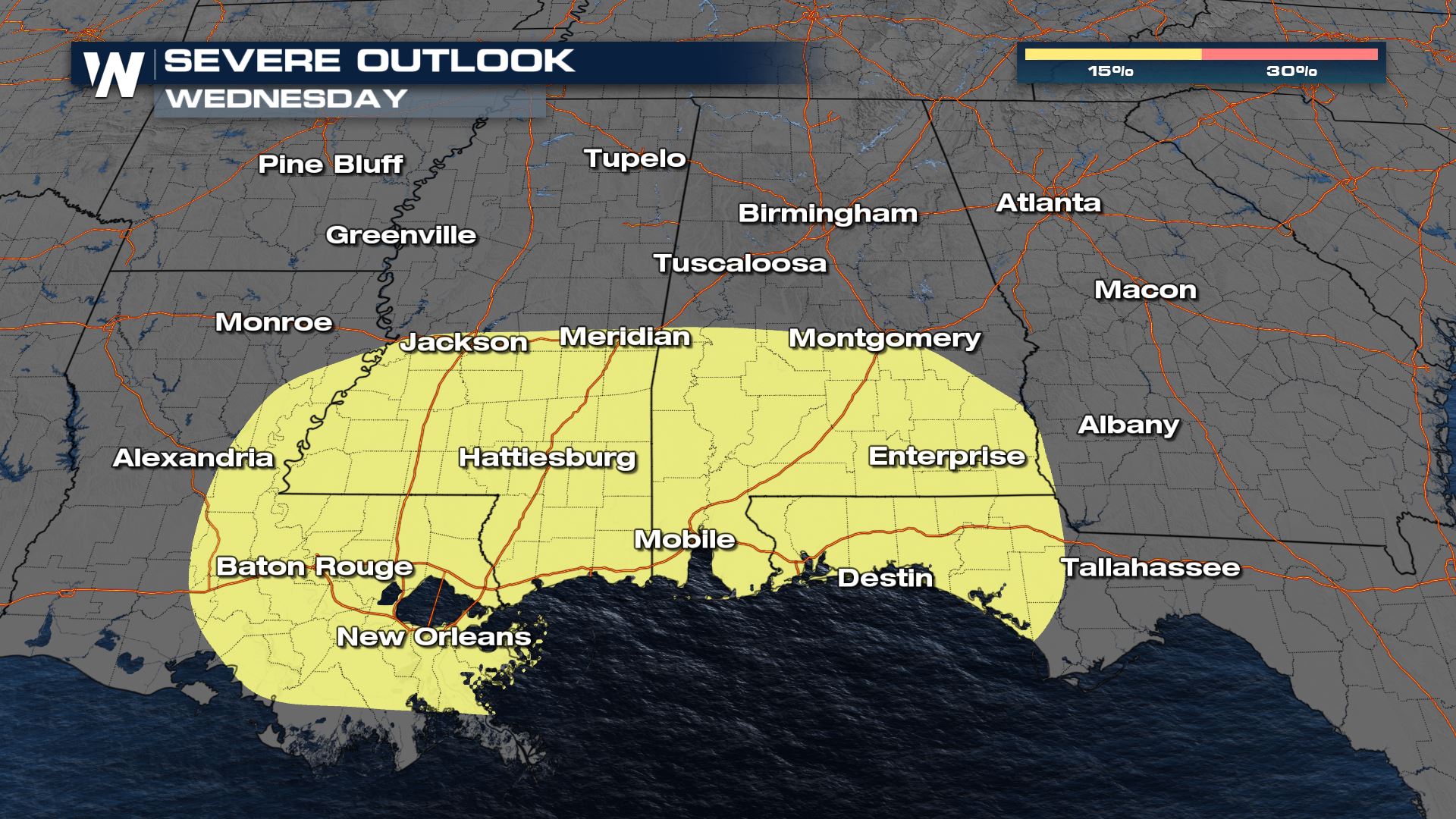 Our initial forecast data is showing the potential for heavy rain and severe weather along the I-10 and I-20 corridors on Wednesday. Some storms could get going early, leftover from the previous night. This threat will live across Louisiana and the lower Mississippi River Valley.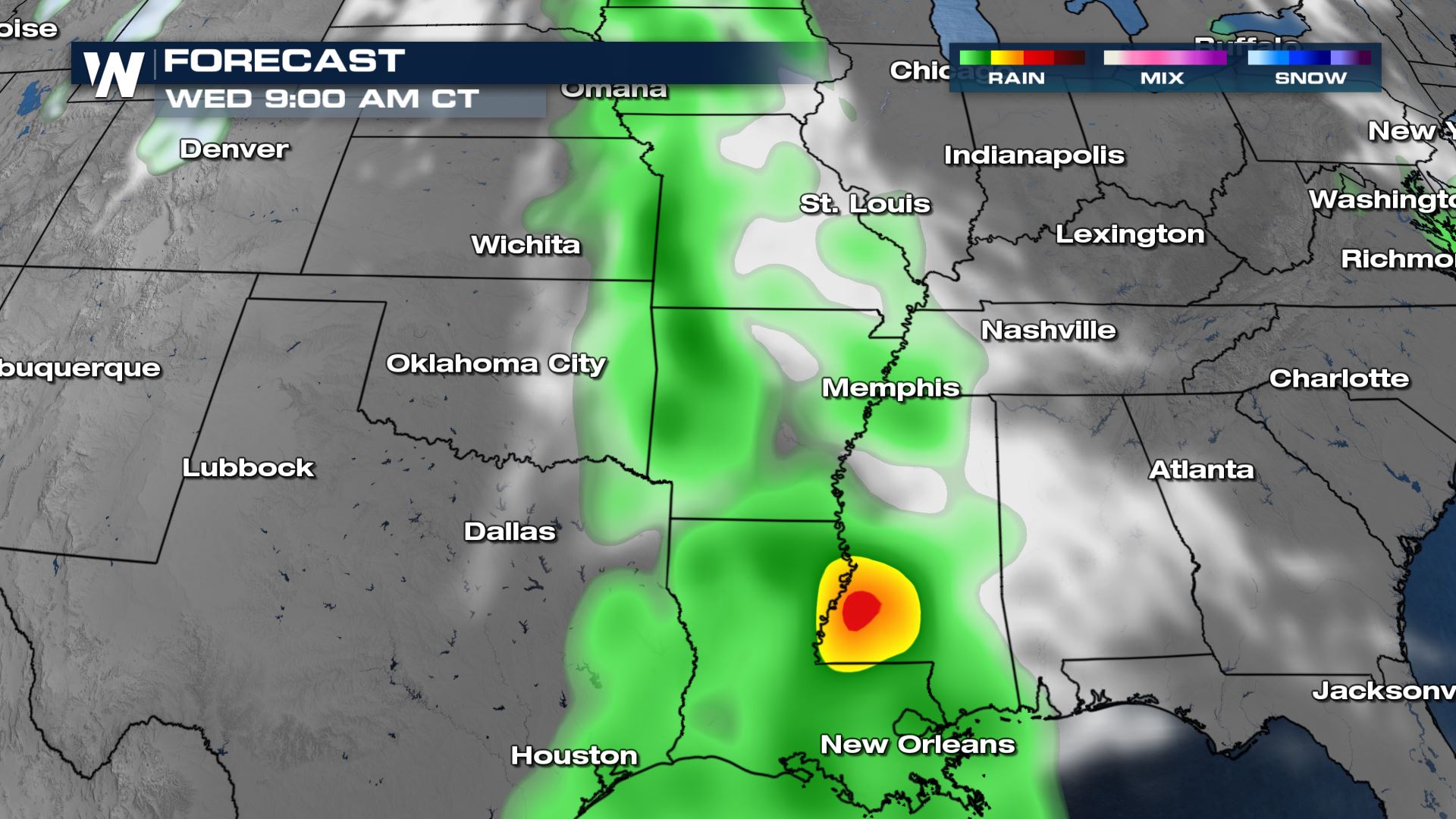 By the afternoon, storms reach the deep south. We will be watching for all modes of severe weather into the Gulf Coast states. Scattered thunderstorms are forecast to include large hail, strong gusty winds, and possible tornadoes. Please stay weather aware and weather ready as this multi-day event unfolds. Prepare your severe weather safety plan and review what to do in the event of severe storms.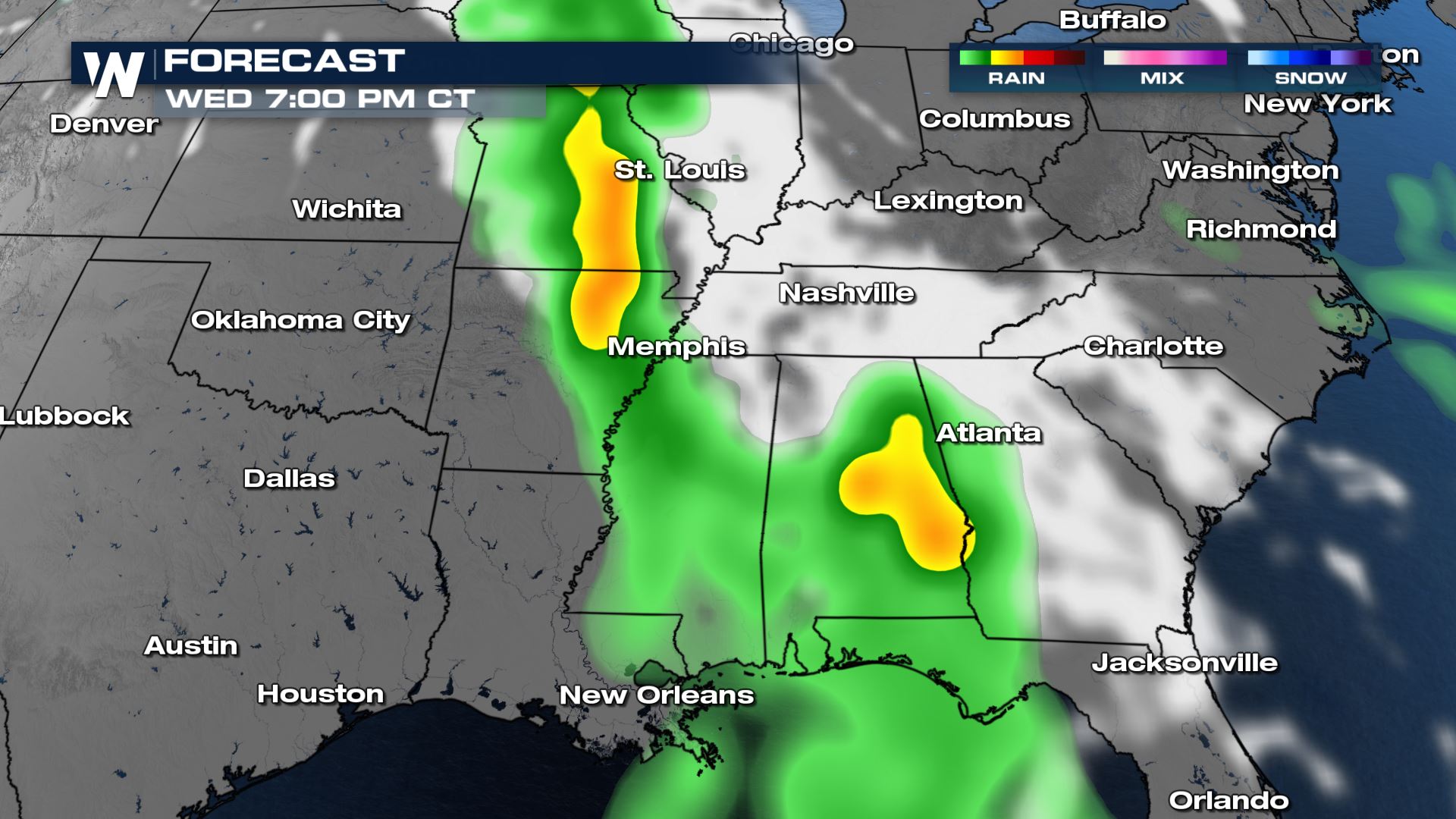 For more on the next batch of severe weather, join WeatherNation for your top weather headlines.