A parade of storm systems will continue through the Northwest, each packed with plentiful moisture and strong winds.  Rainfall amounts over the last week has been in excess of 6", especially along the coast of Washington. This has weakened the snowpack and creates a threat for landslides (and possibly avalanches) this week, especially with a persistent flow of Pacific moisture ahead.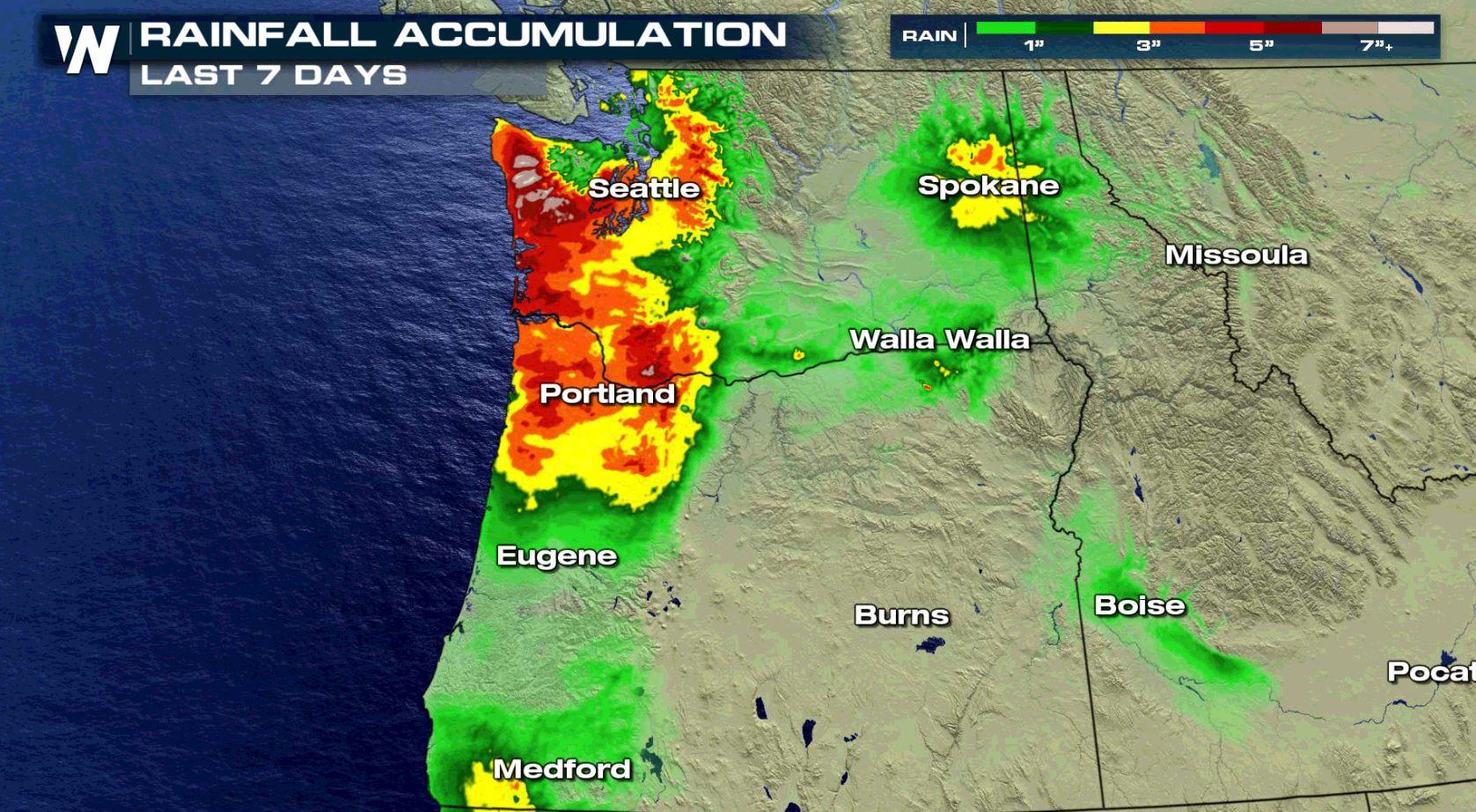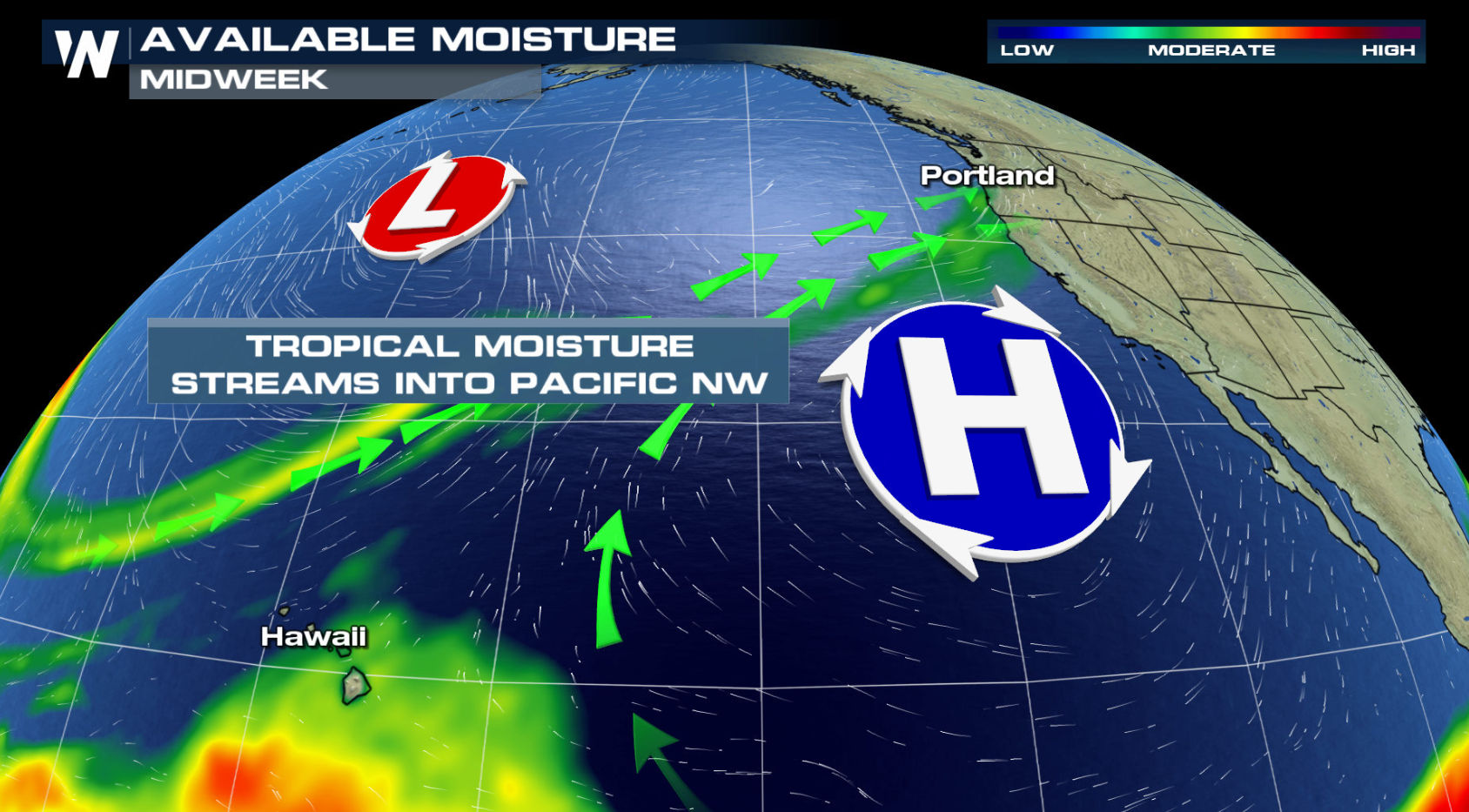 Winter weather alerts are in effect for sections of the Tetons of Wyoming. Alerts are also in effect for the higher elevations in Montana and Idaho.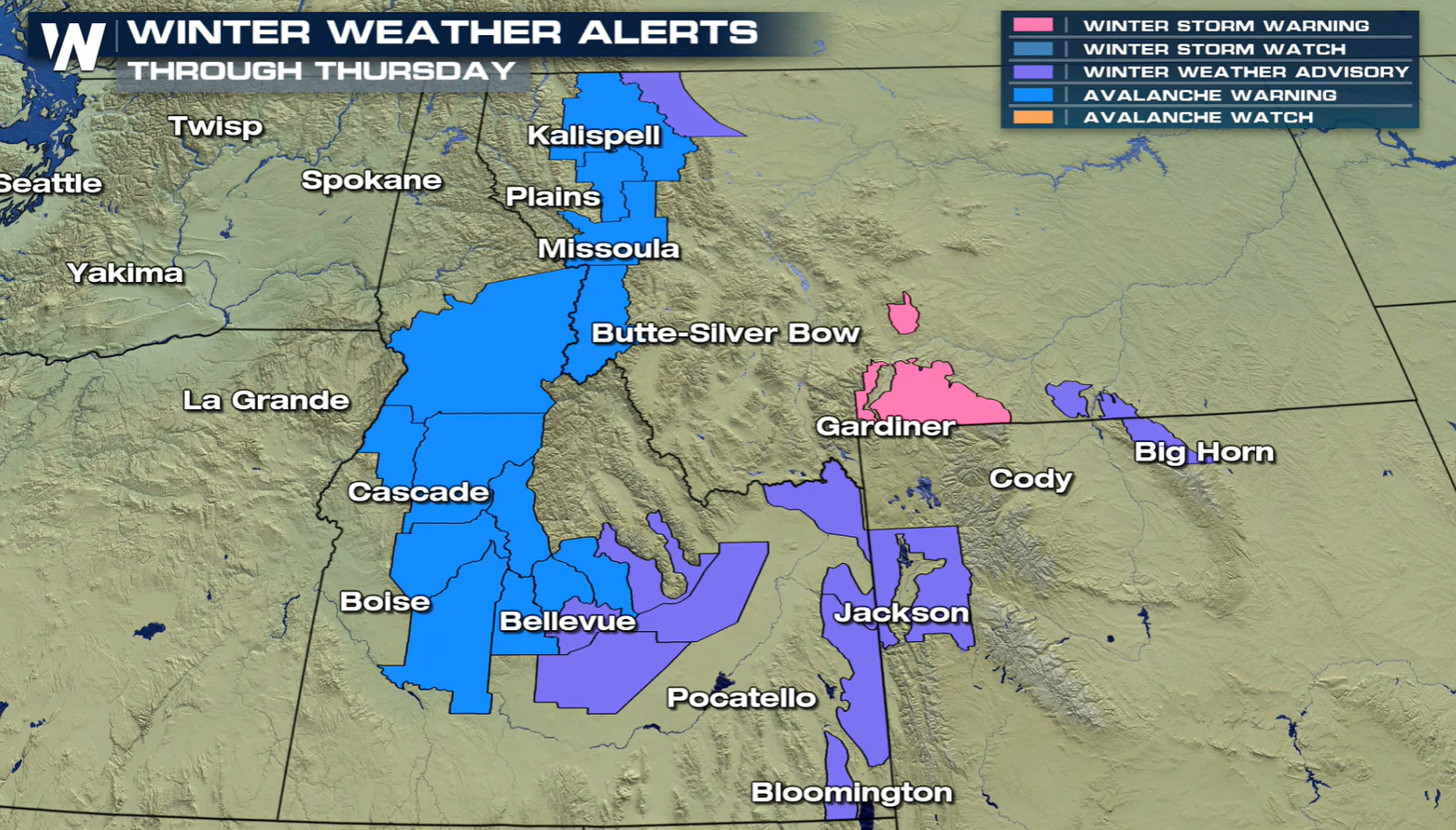 Flooding
Heavy rain is responsible for a number of alerts, along with records that have already been reached.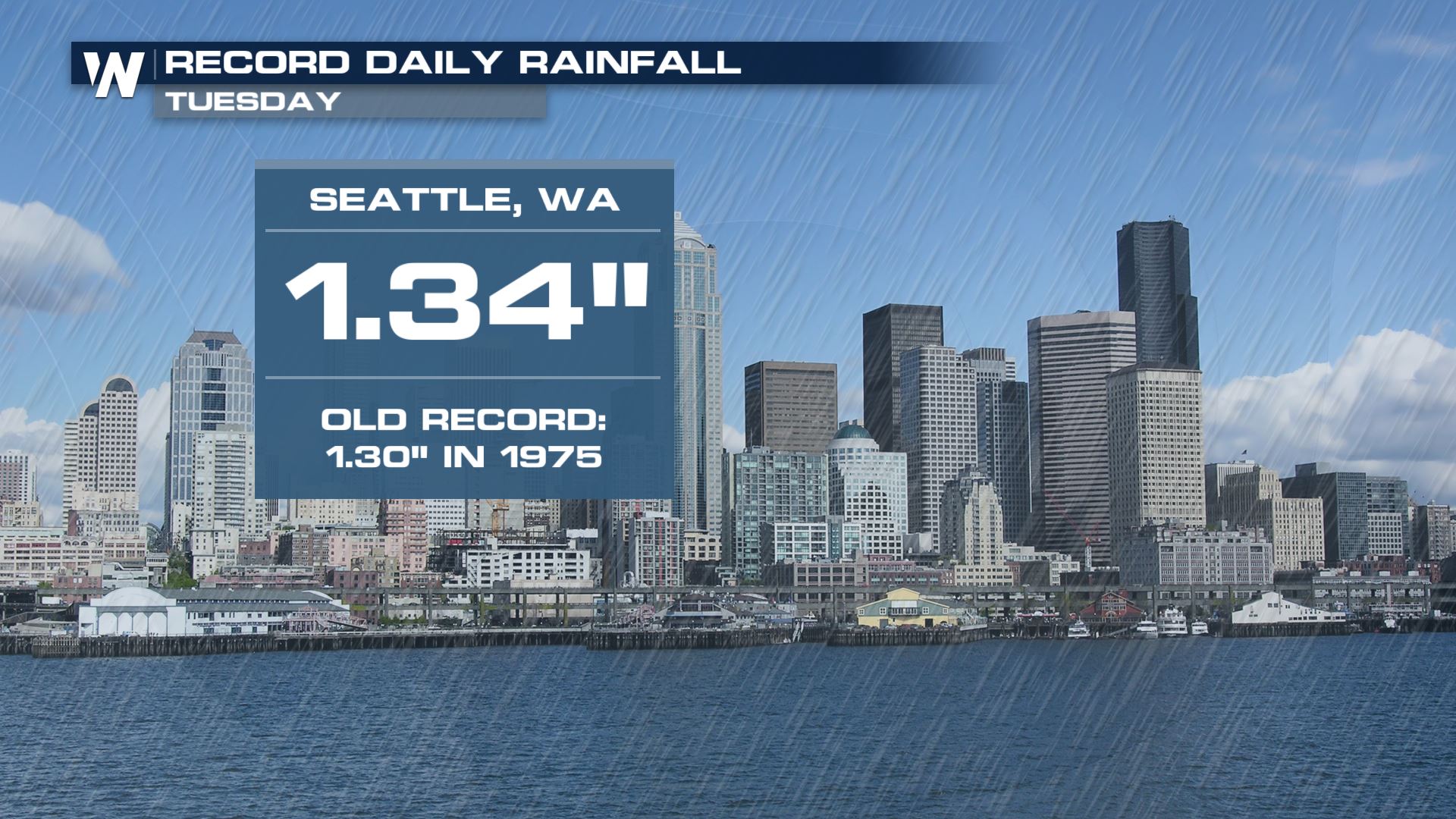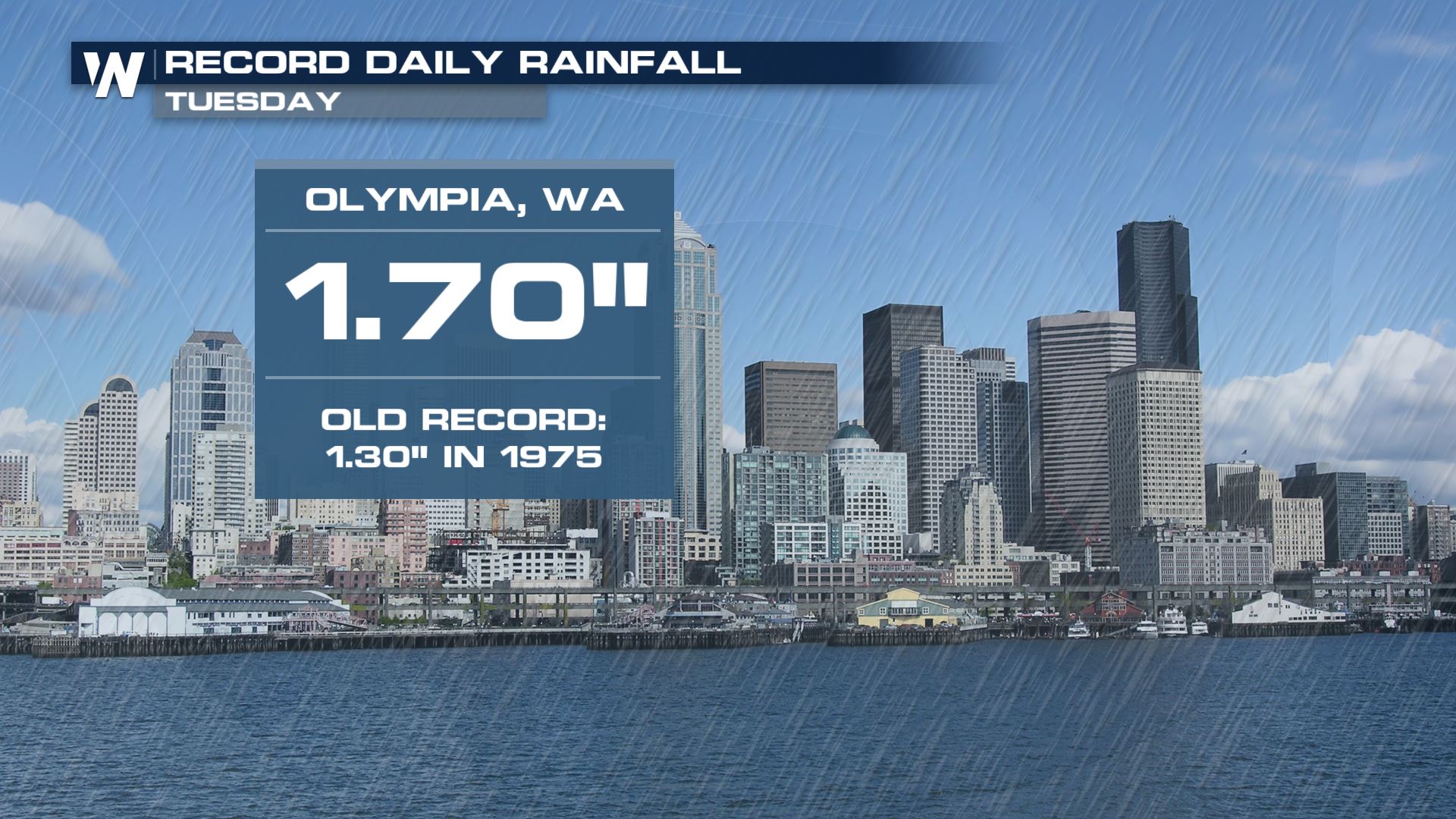 Here's a look at how much rain has fallen in some notable locations of Washington, with some totals in excess of 4" over the last 24 hours.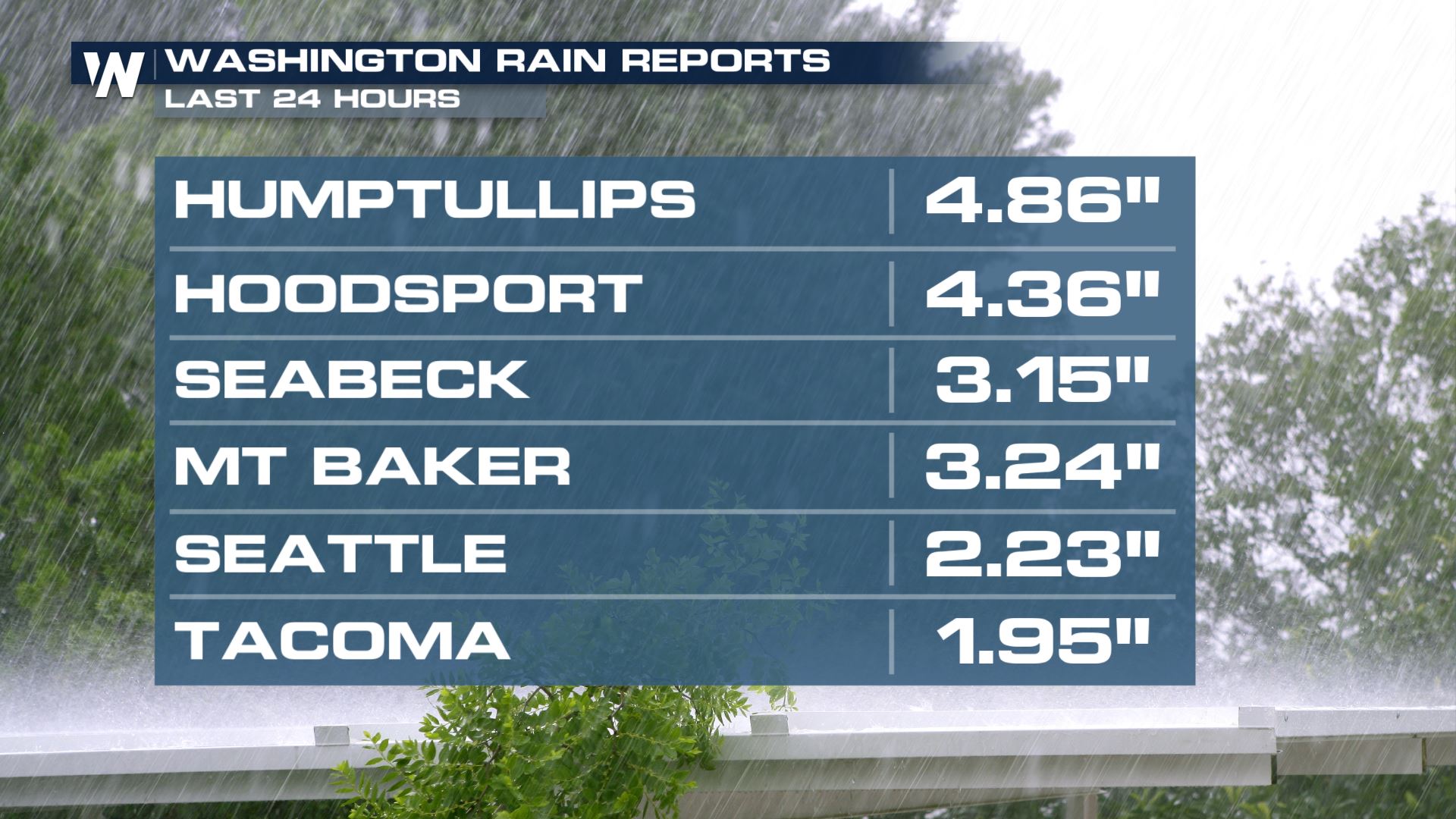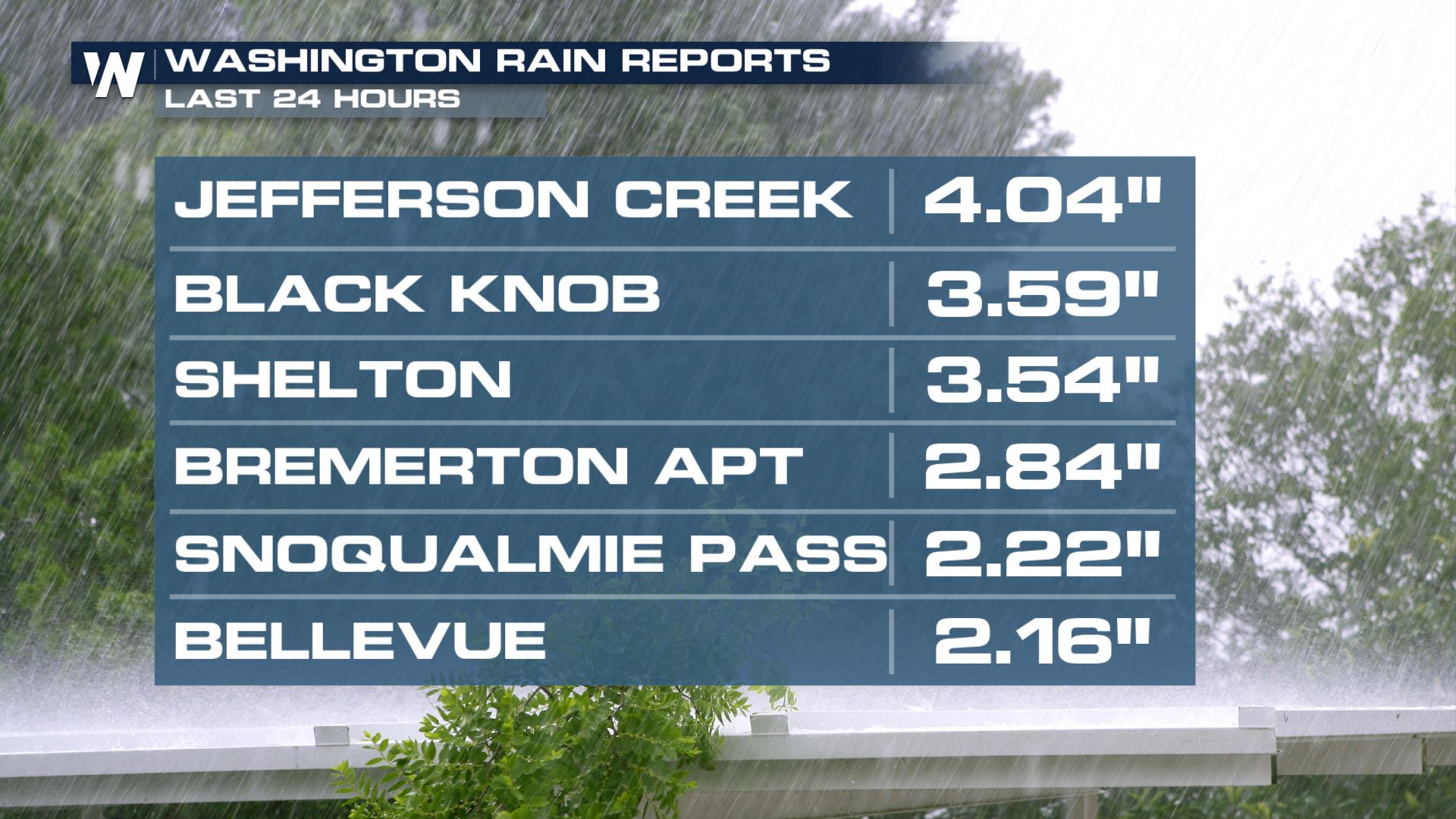 Snowfall totals in just the past 24 hours have reached over 1 foot in some places too.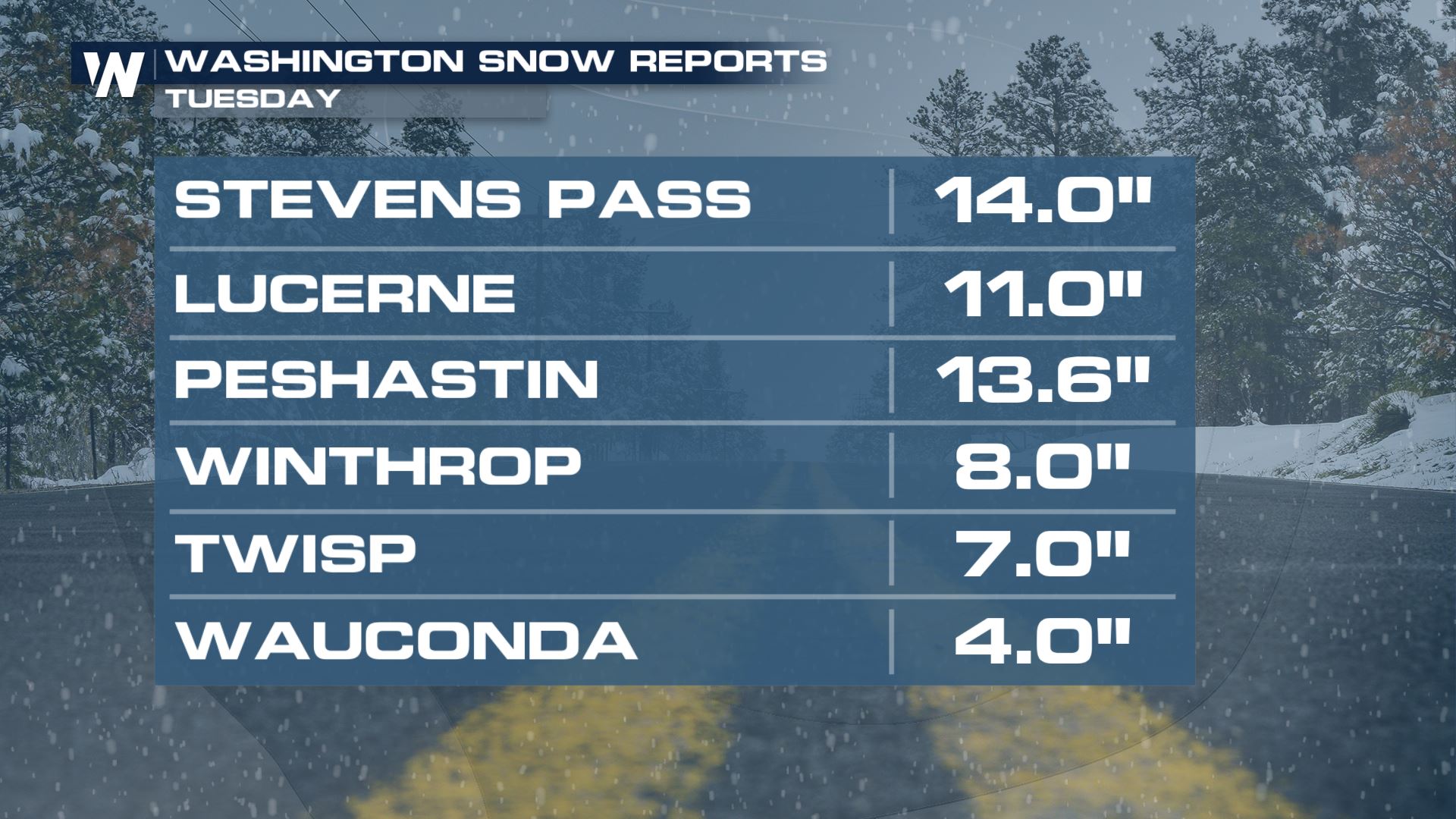 River flooding is now becoming an issue as well.  At least two rivers are forecast to be in moderate flood stage within the next 24 hours.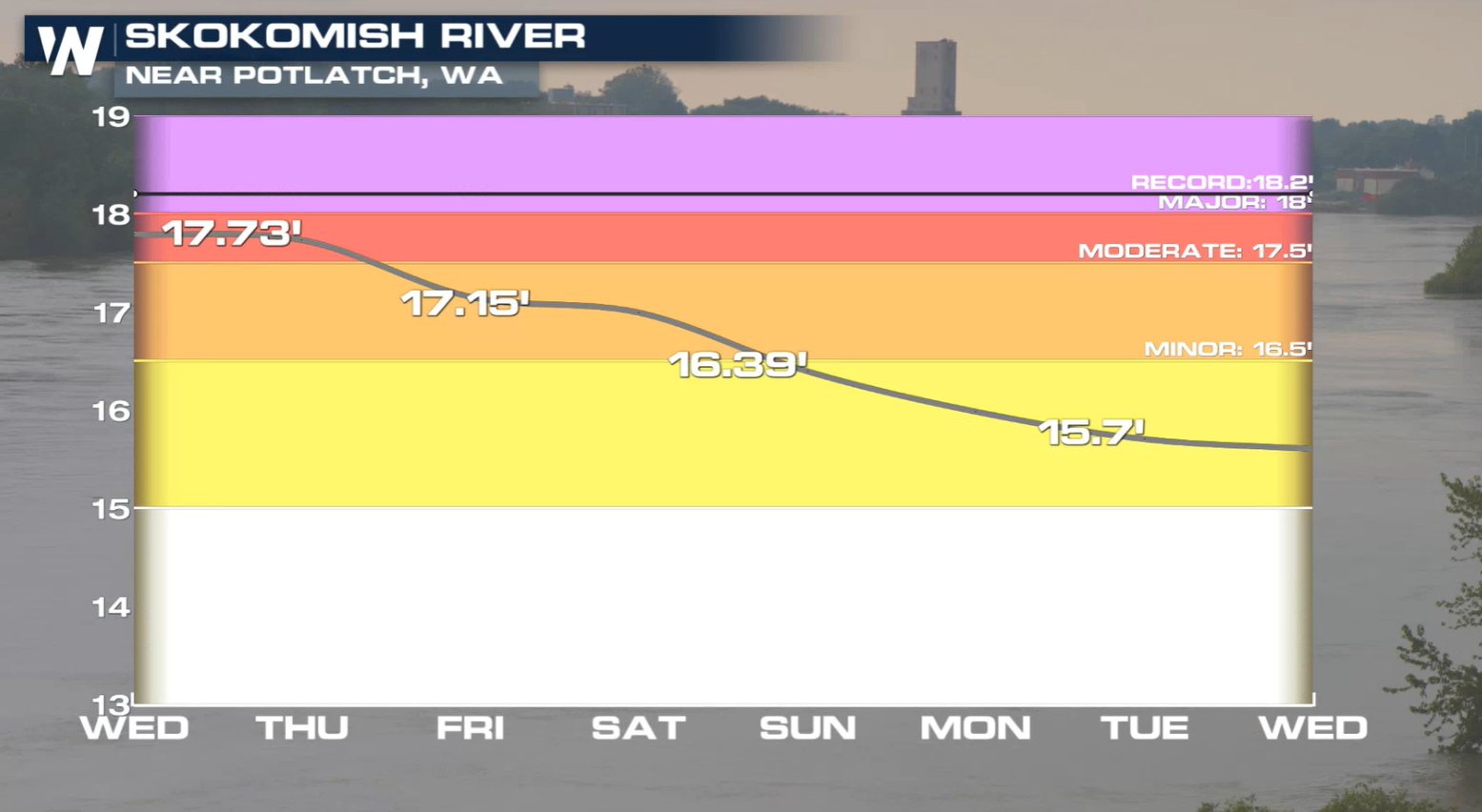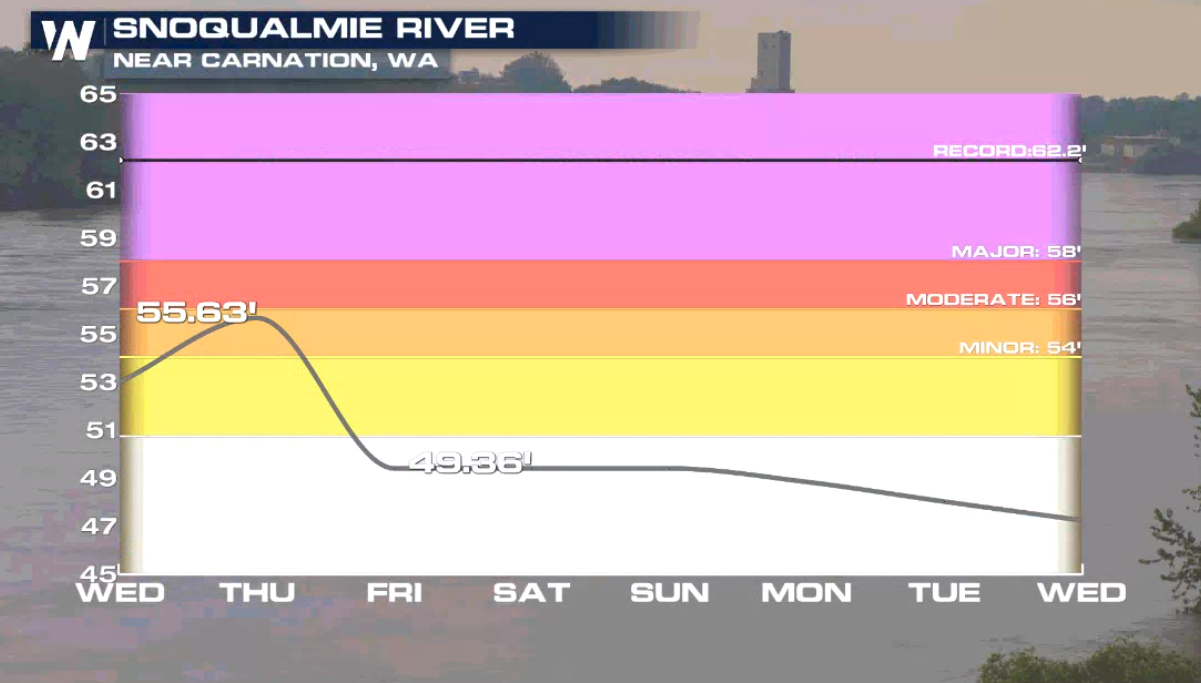 Flood watches are in effect from the coast to the Cascades and a number of flood warnings have been issued as well.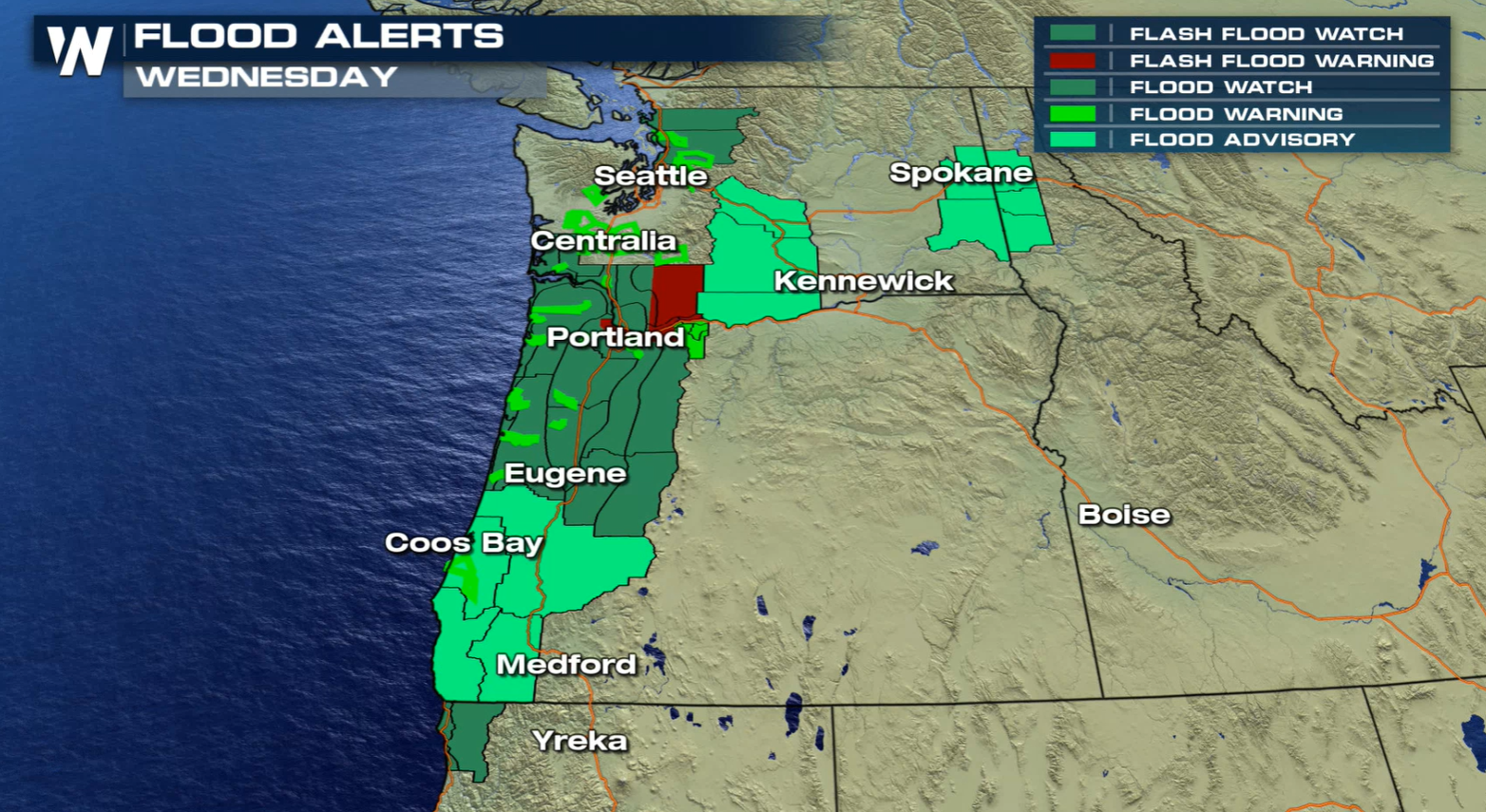 Strong winds can be expected as these waves of energy move onshore. Sustained winds to 40 mph with gusts up to 70 mph are likely.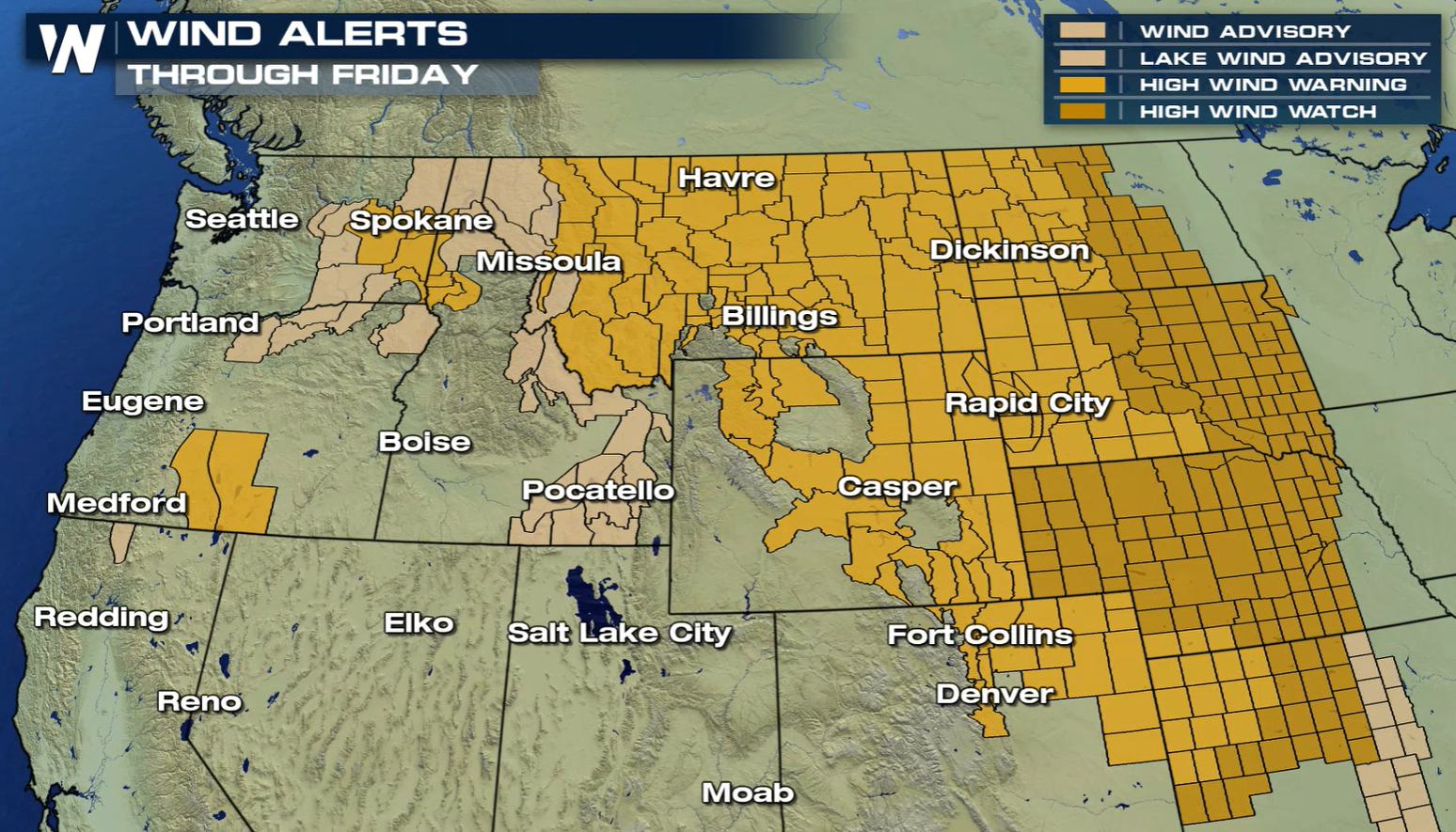 Winds have come in over the past 24 hours close to 90 mph in Oregon!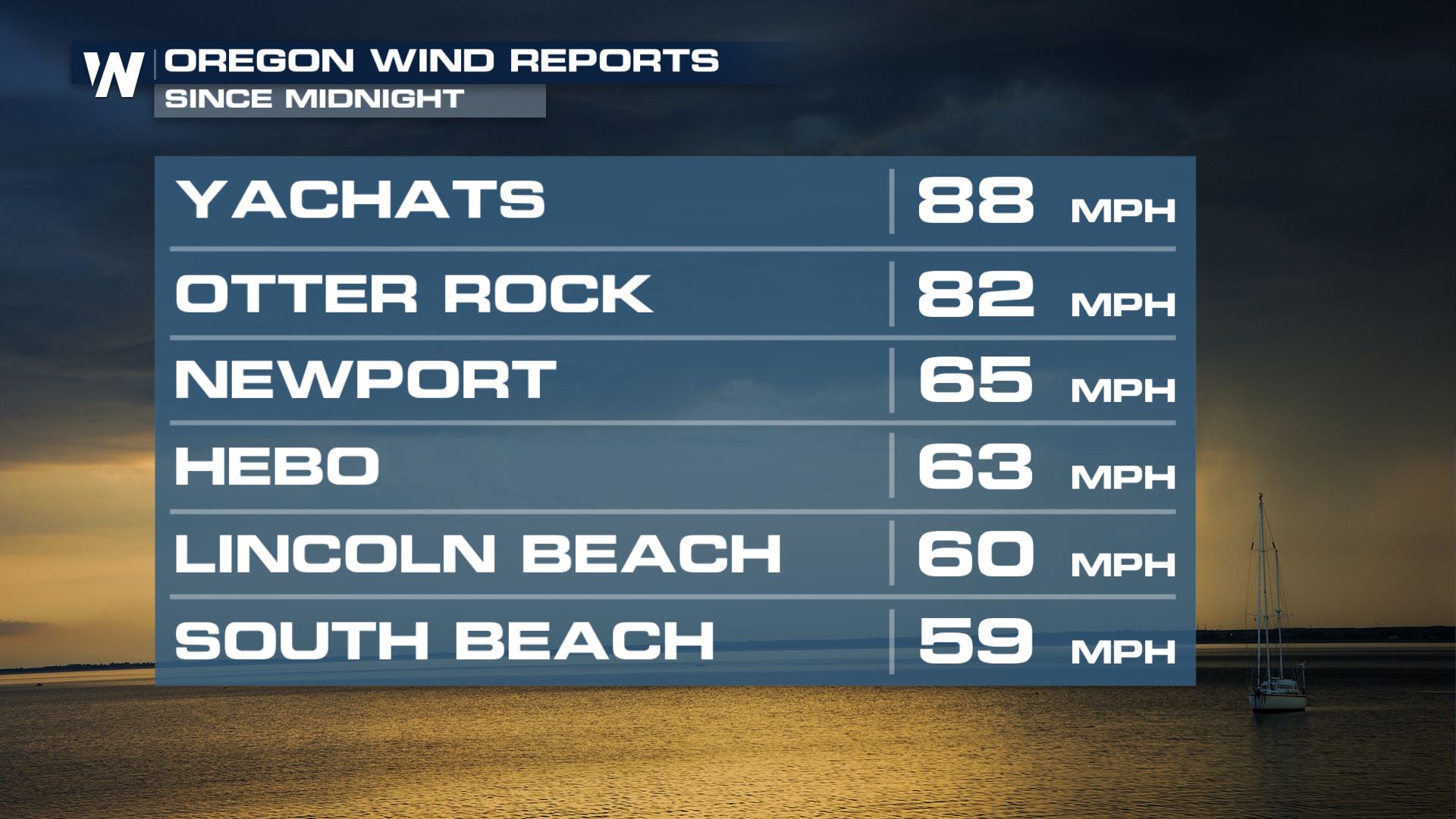 Winds in Washington have been on the order of severe strength (over 58 mph) and even category I hurricane status (over 74 mph)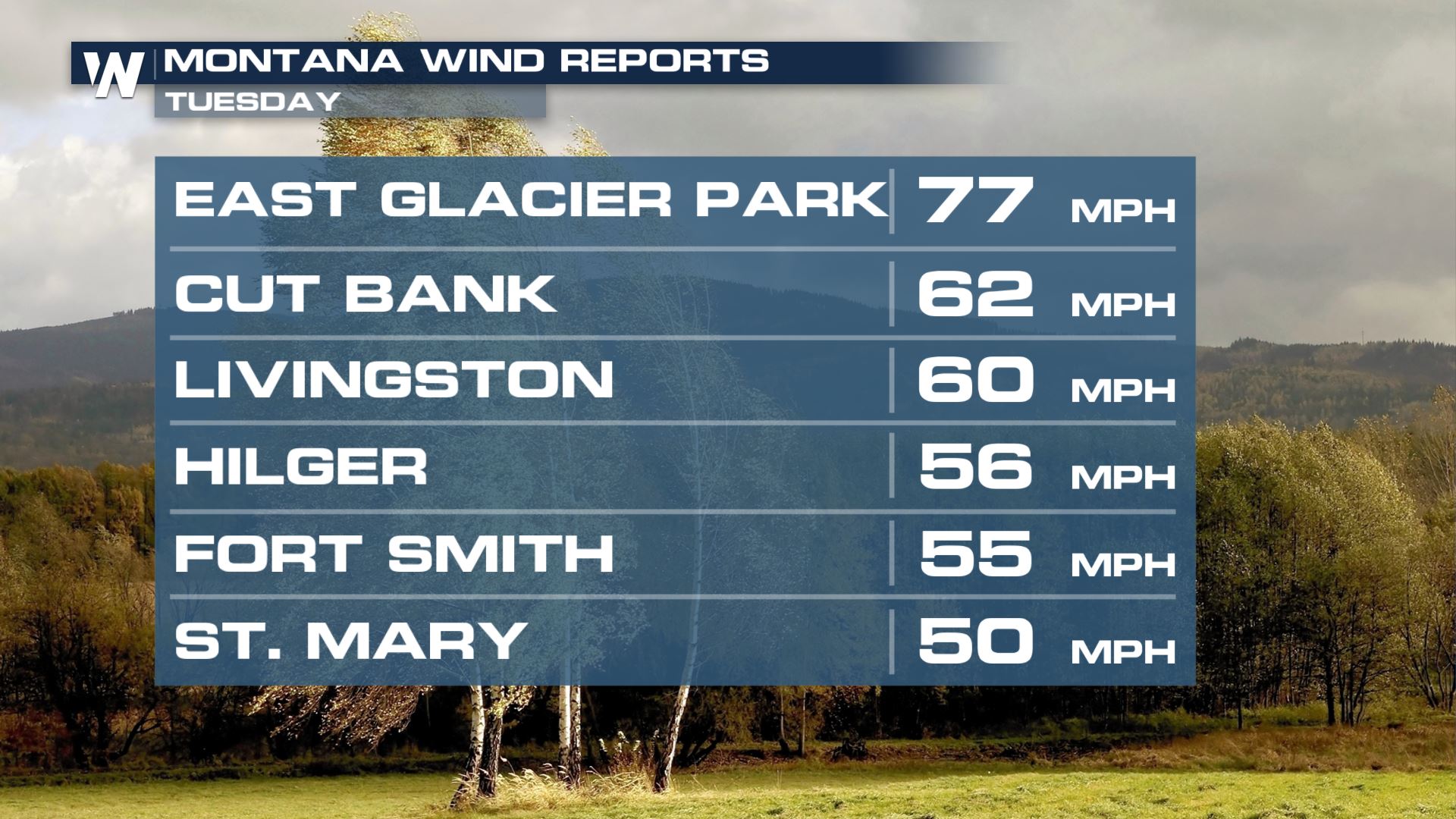 Forecast
A cold front will sweep through the region today (Wednesday), bring areas of snow to the higher elevations. This round of heavy precipitation will gradually Thursday. A weaker system will move into the Northwest Friday with lighter amounts of rain and snow.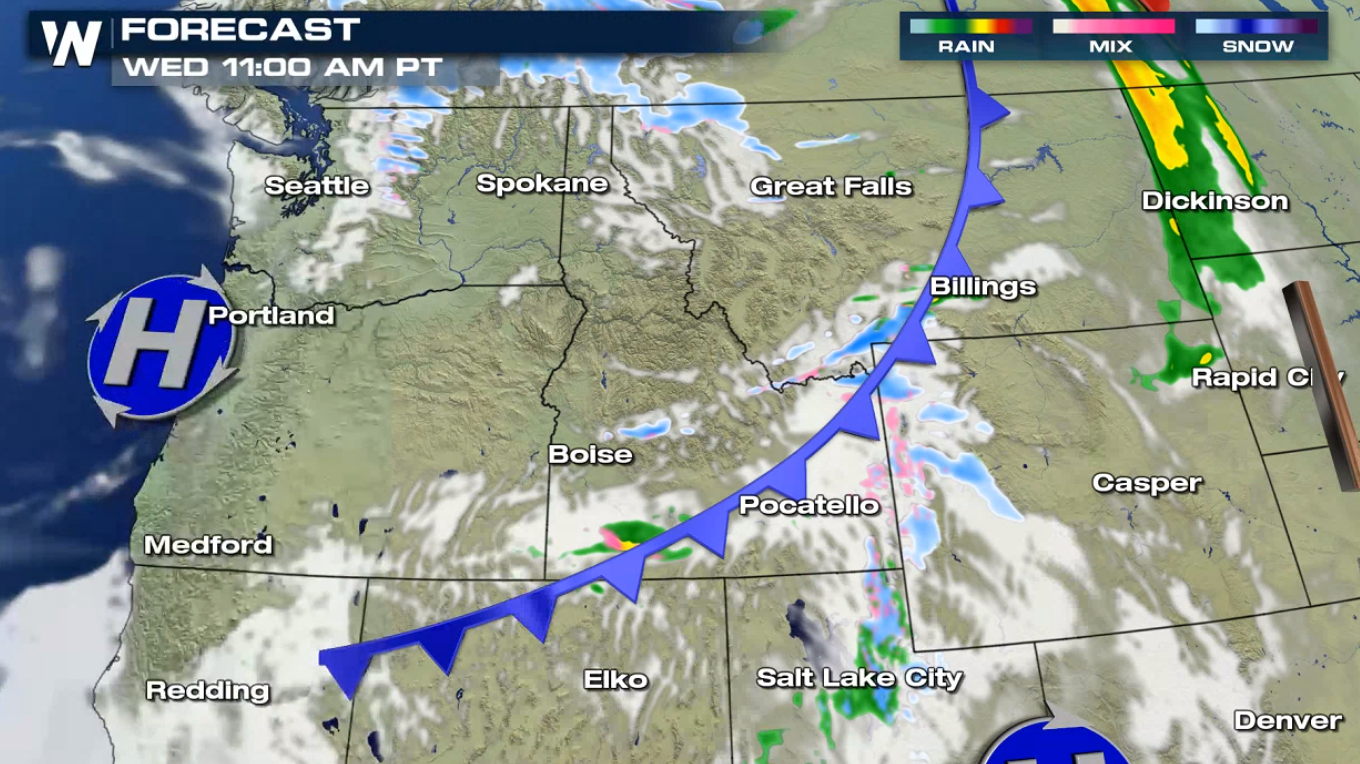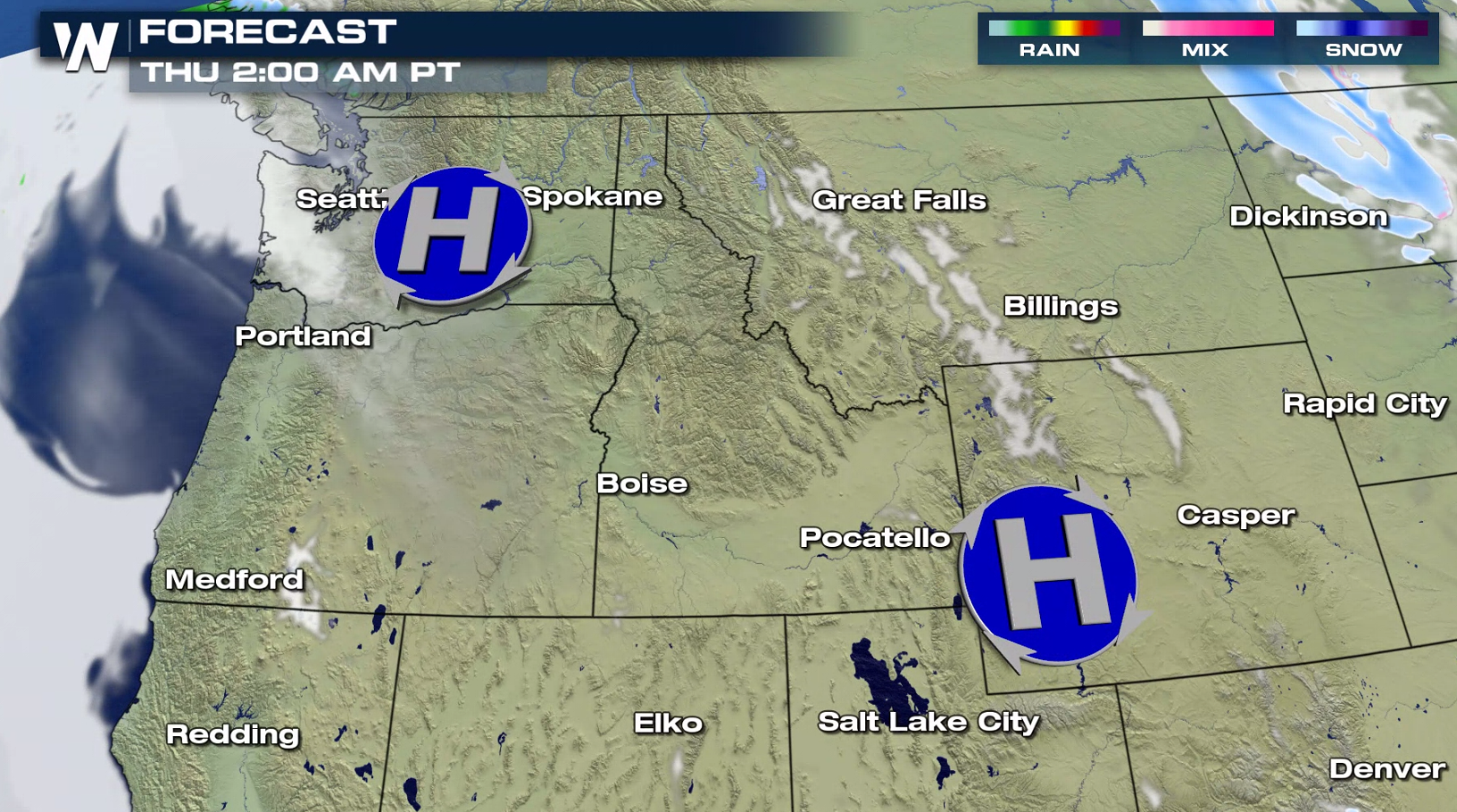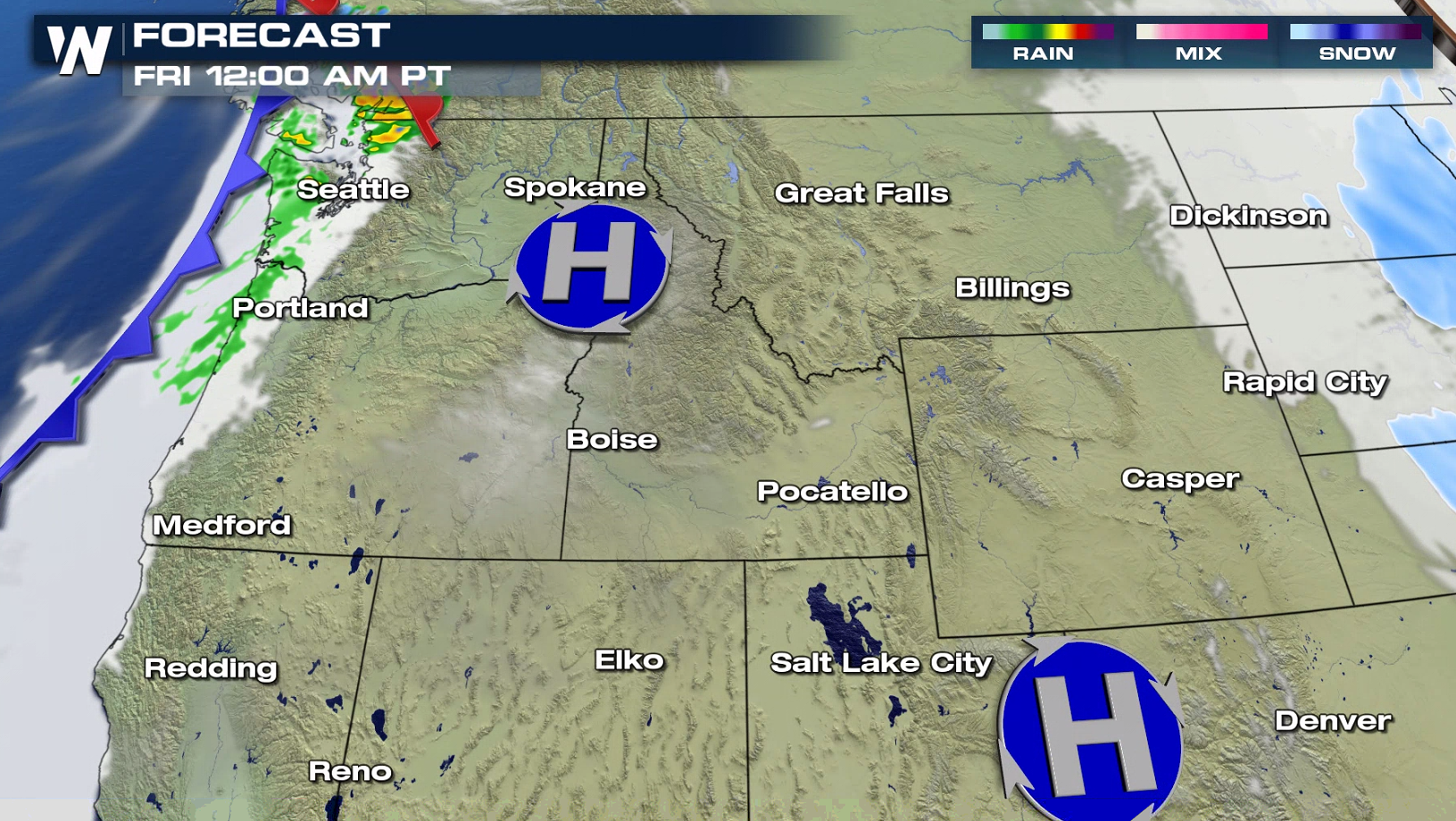 For the first time in more than a week, rain and snow accumulations are expected to be lighter. 1" to 2" of rain is possible along the coast and 6" to 12" of snow in the higher elevations through early Friday.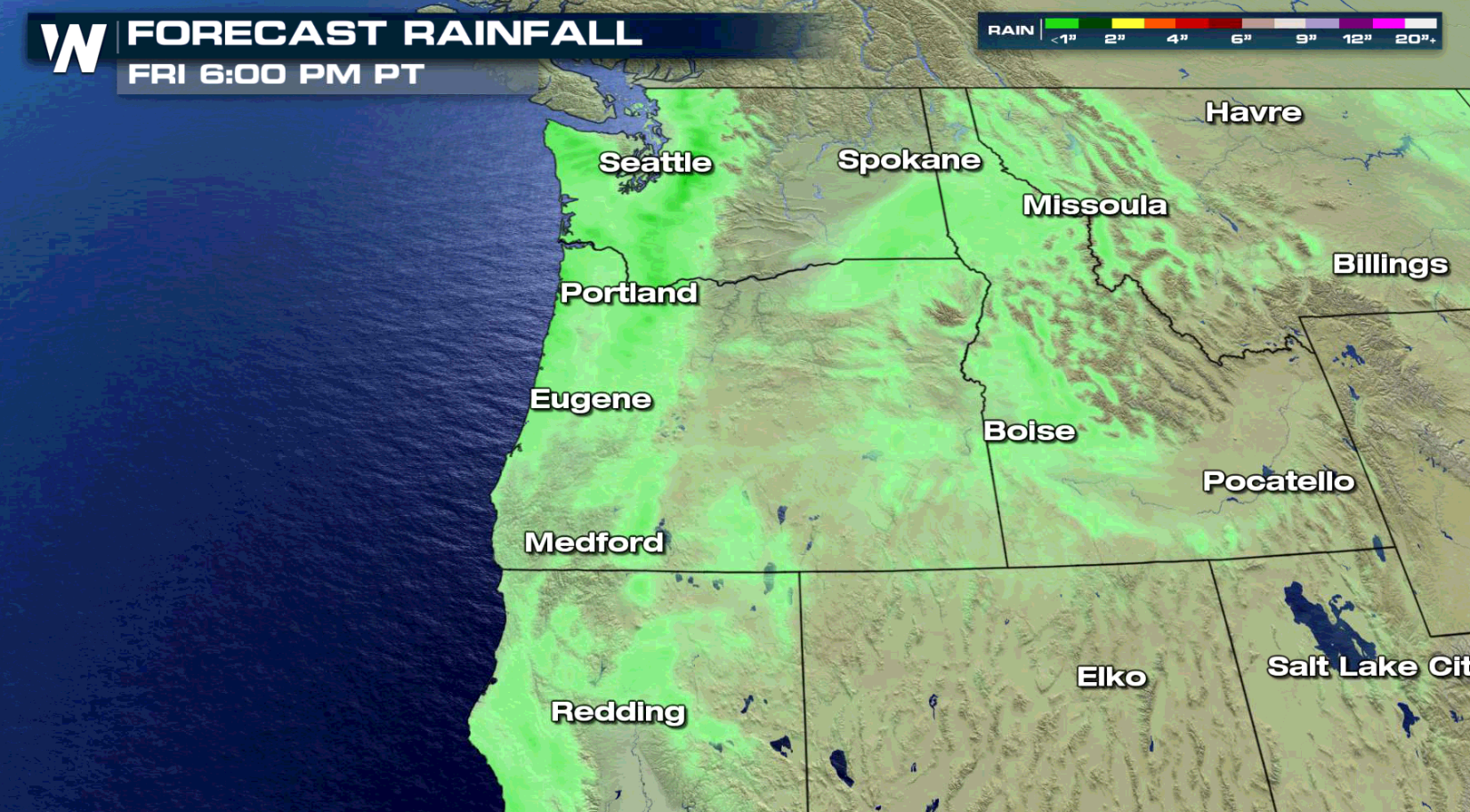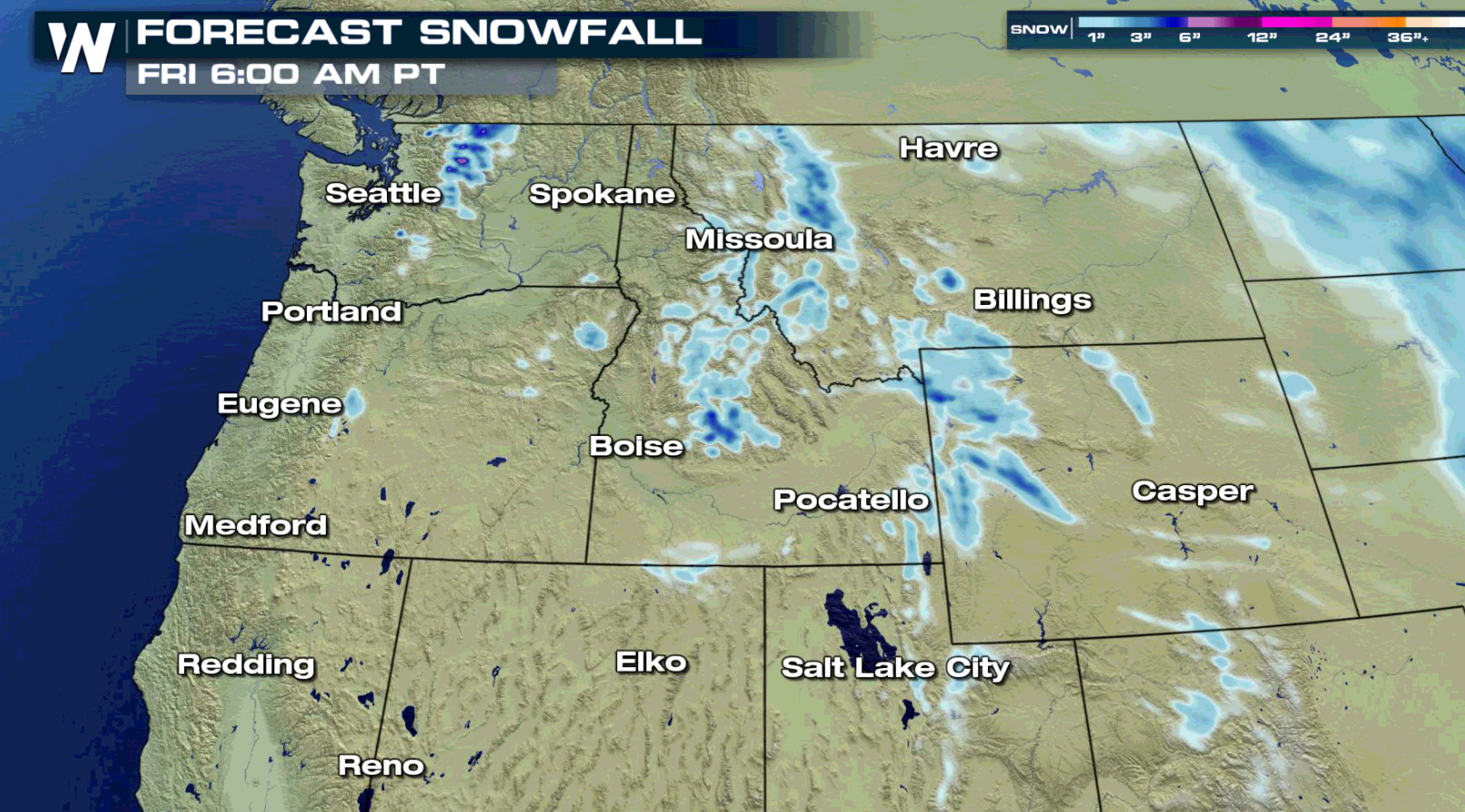 This article will be updated as new information becomes available. You can always stay up-to-date with the latest forecast information no our broadcasts and live streams.