Areas in Texas, Oklahoma and Arkansas have been desperately in need of rainfall with drought conditions in place.  There is some good news with the forecast!  Heavy rain chances through today (Thursday) will likely help with the dry conditions.
Excessive Rainfall Forecast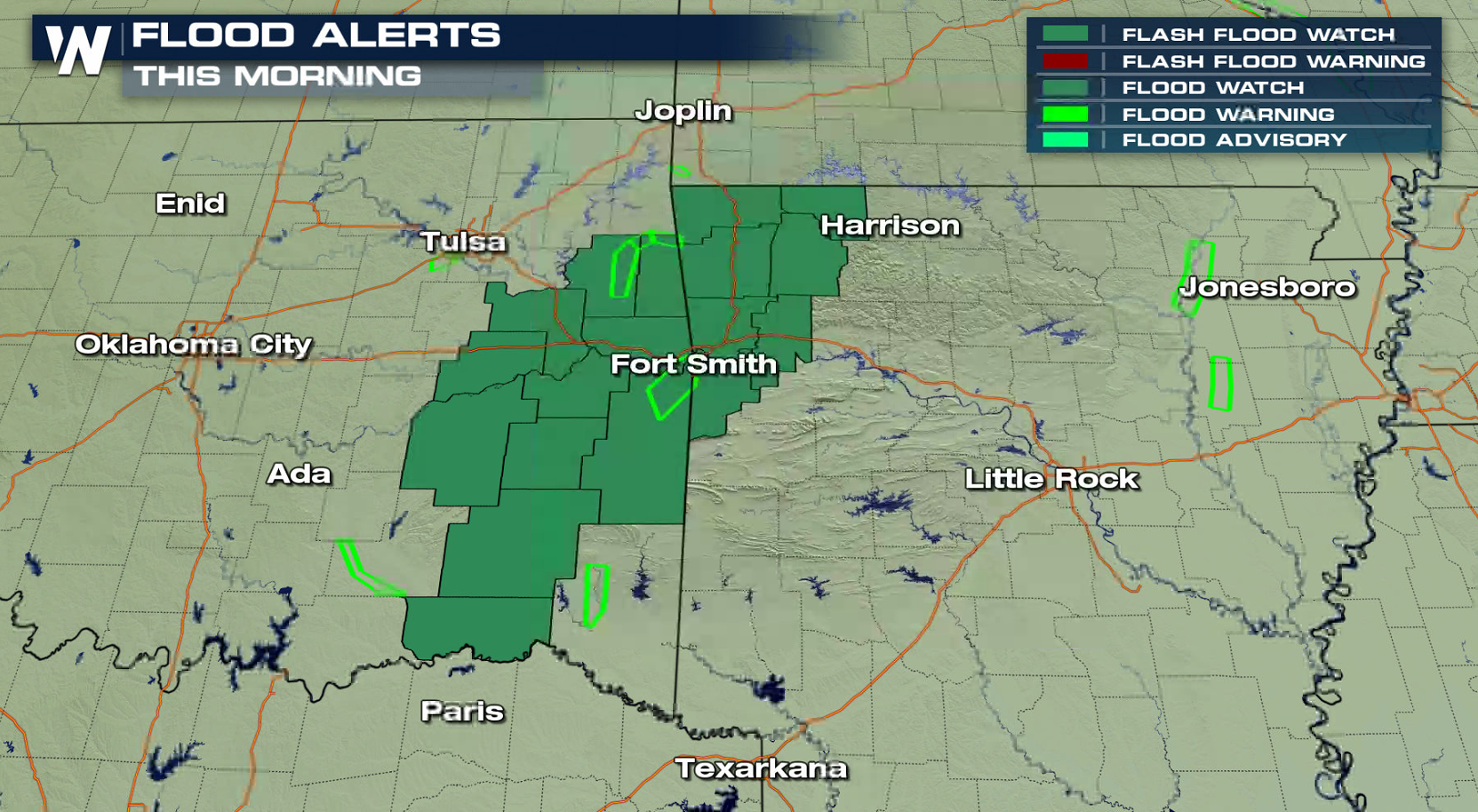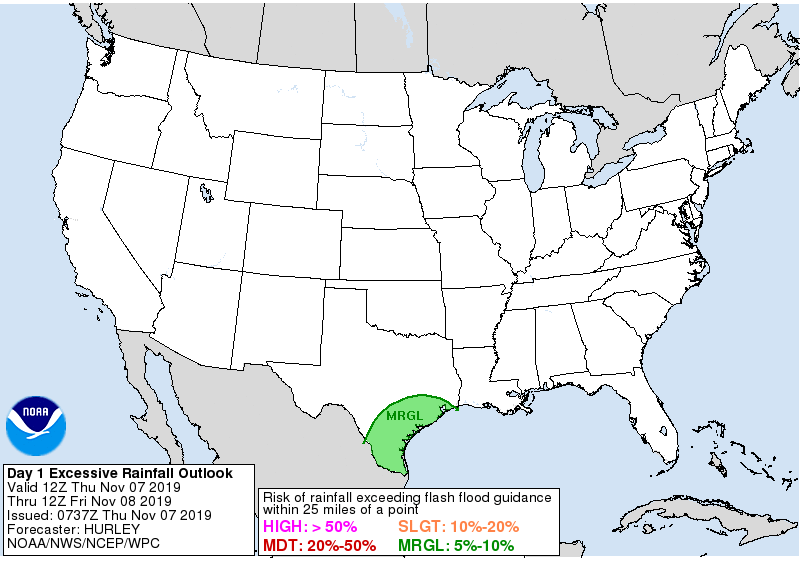 Pocket of heavy rain will continue across the Southern Plains. Even though this is much needed moisture, fast-falling heavy rain could lead to some flash flooding.
Drought Conditions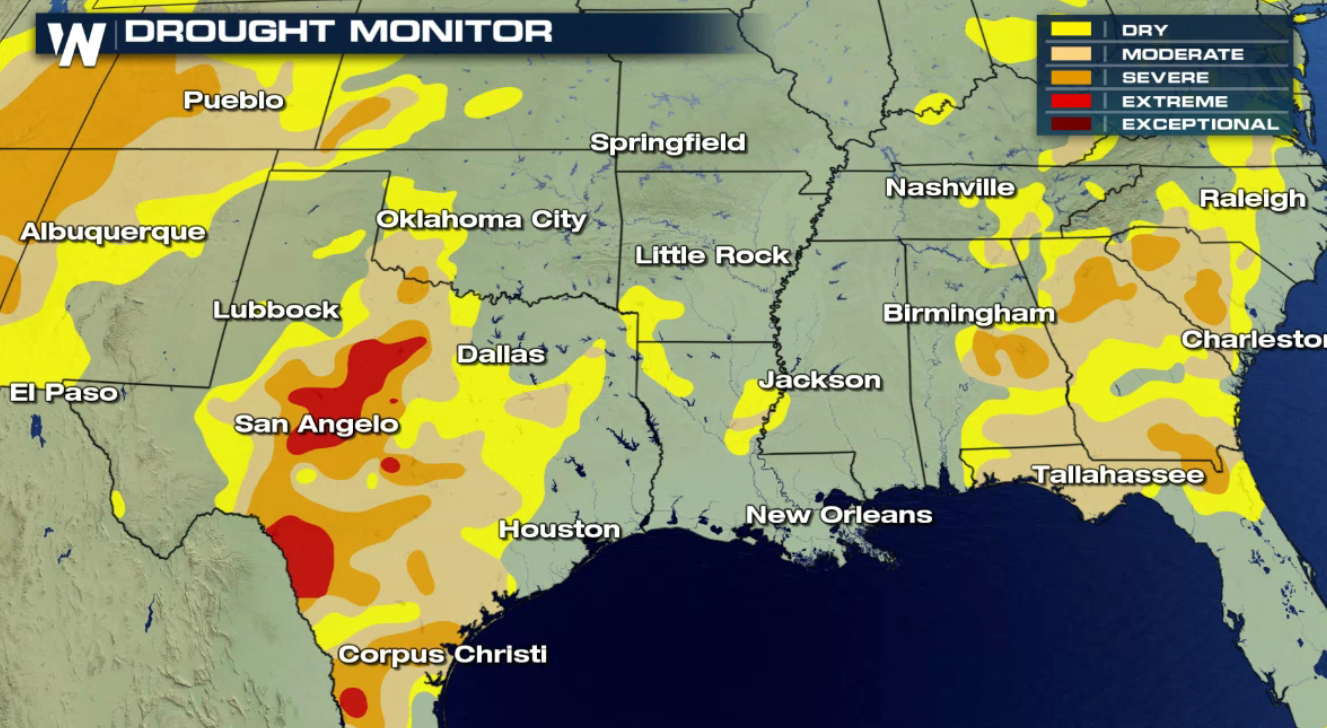 Here you can see all the parts of the region under severe and extreme drought conditions.  Cities like San Angelo, Texas are definitely hoping for some rain soon.
Forecast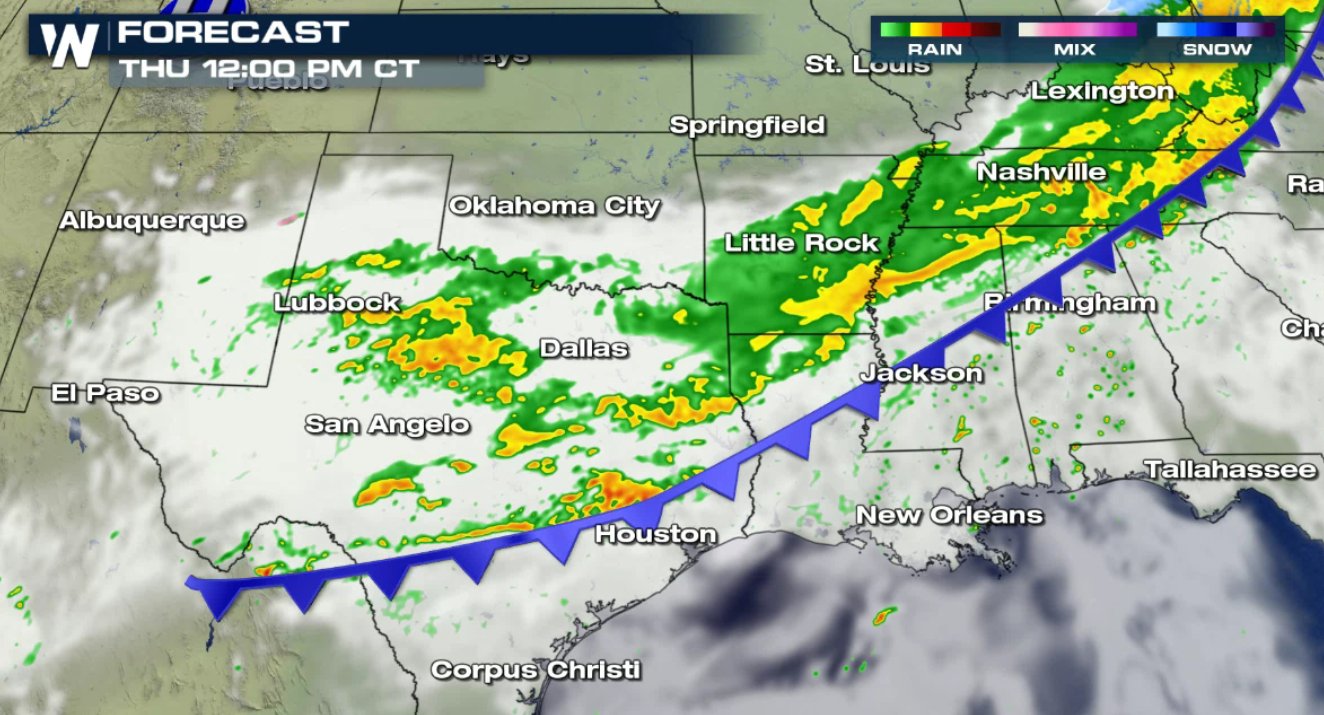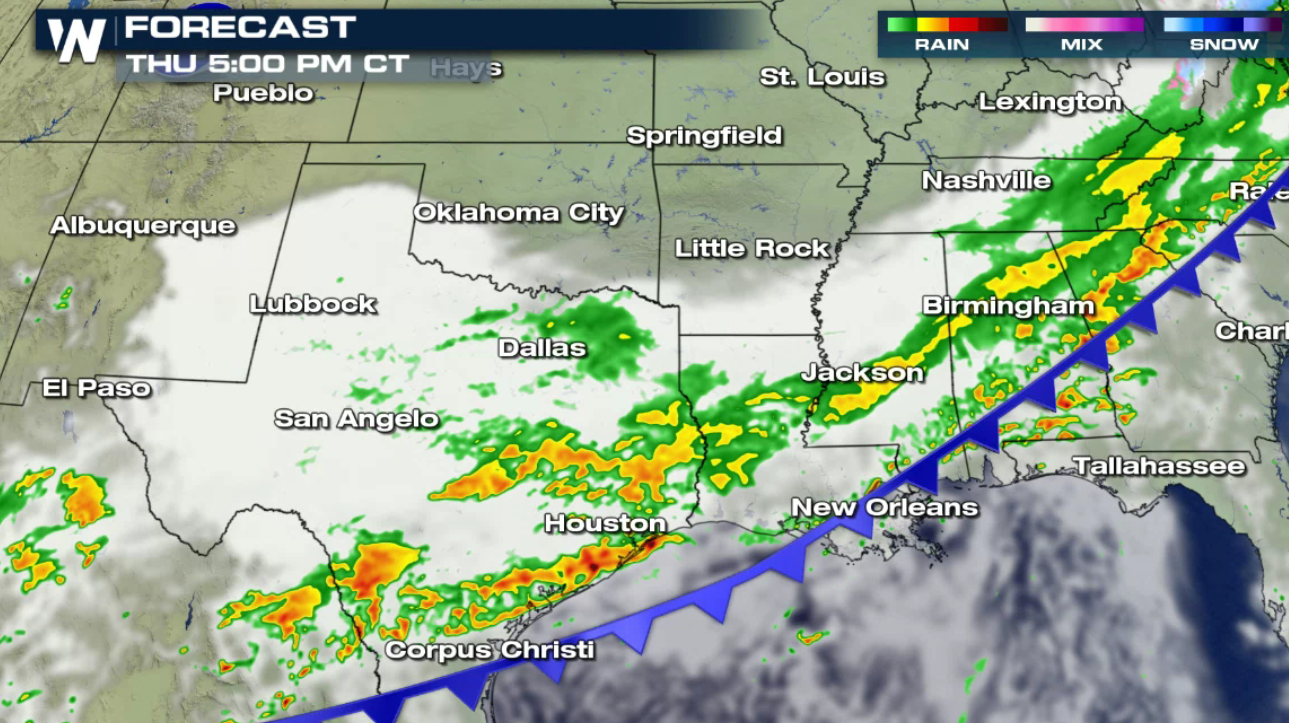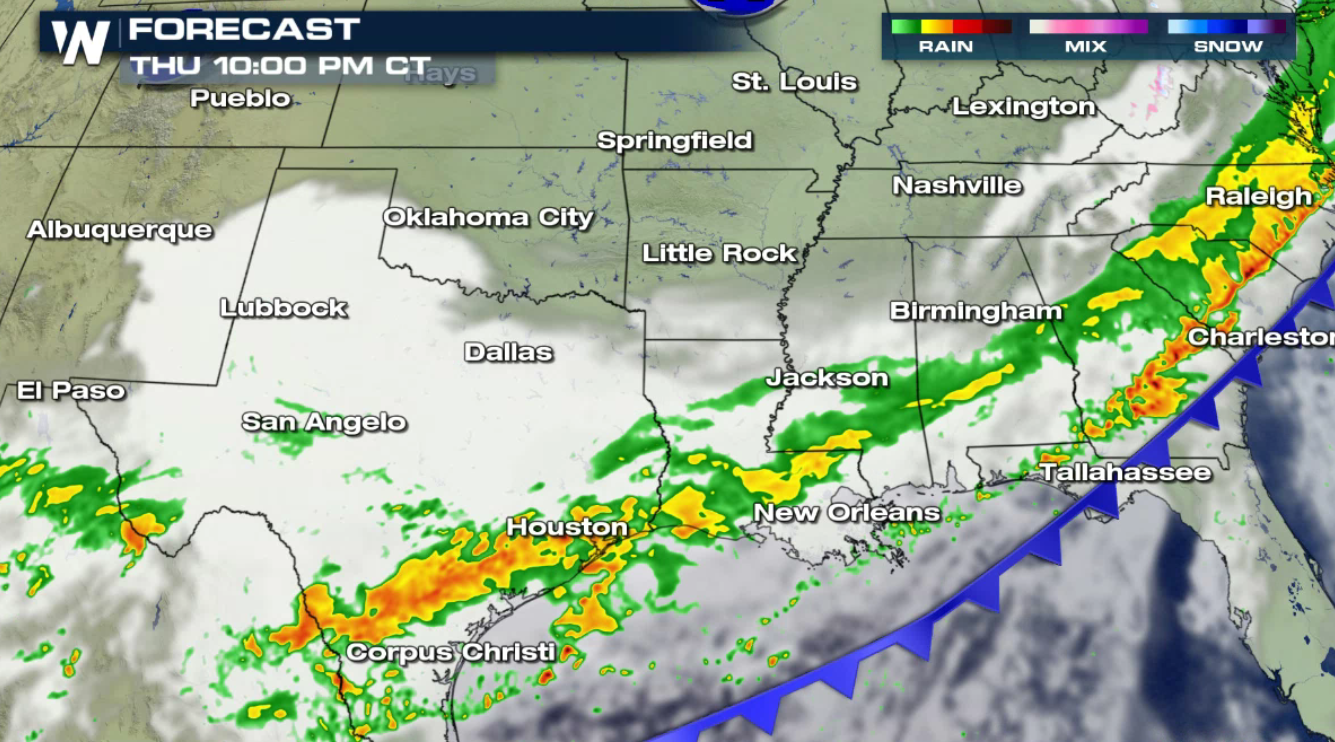 Showers and storms will be in the forecast for these areas all the way into Friday morning.  The severe weather risk is low, but we can't completely rule out and isolated strong storm with frequent lightning and gusty winds.
Rainfall Potential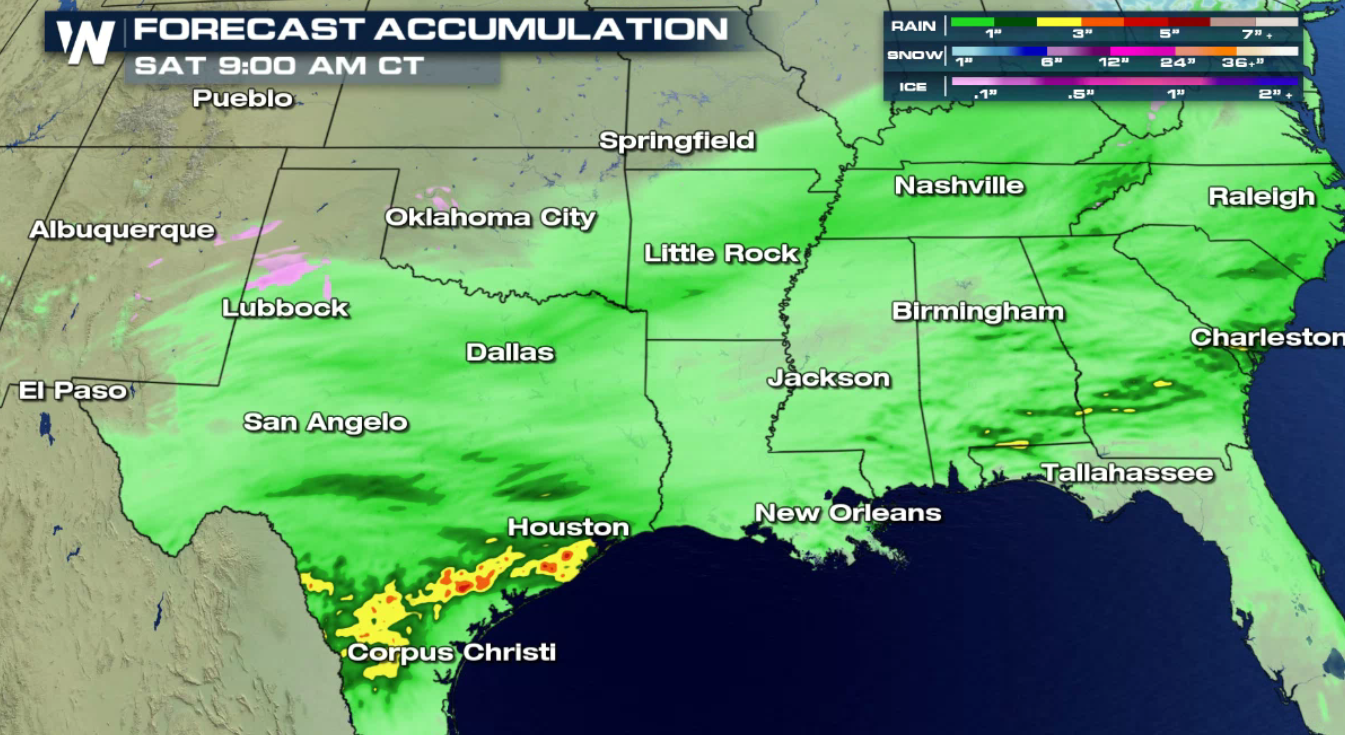 Here is the big weather story for this region...the heavy rain. Our forecast model is spitting out a solid 1-3 inches with some isolated areas seeing rainfall totals near 5" overall.
Precipitation Almanacs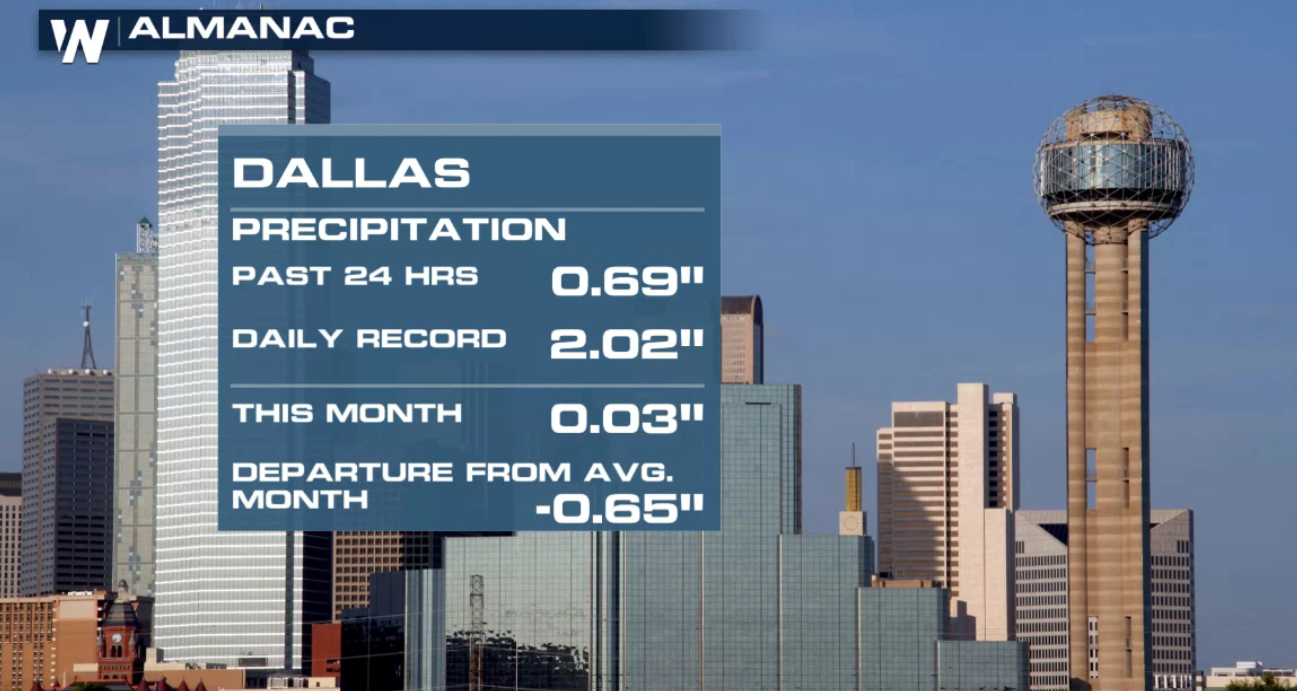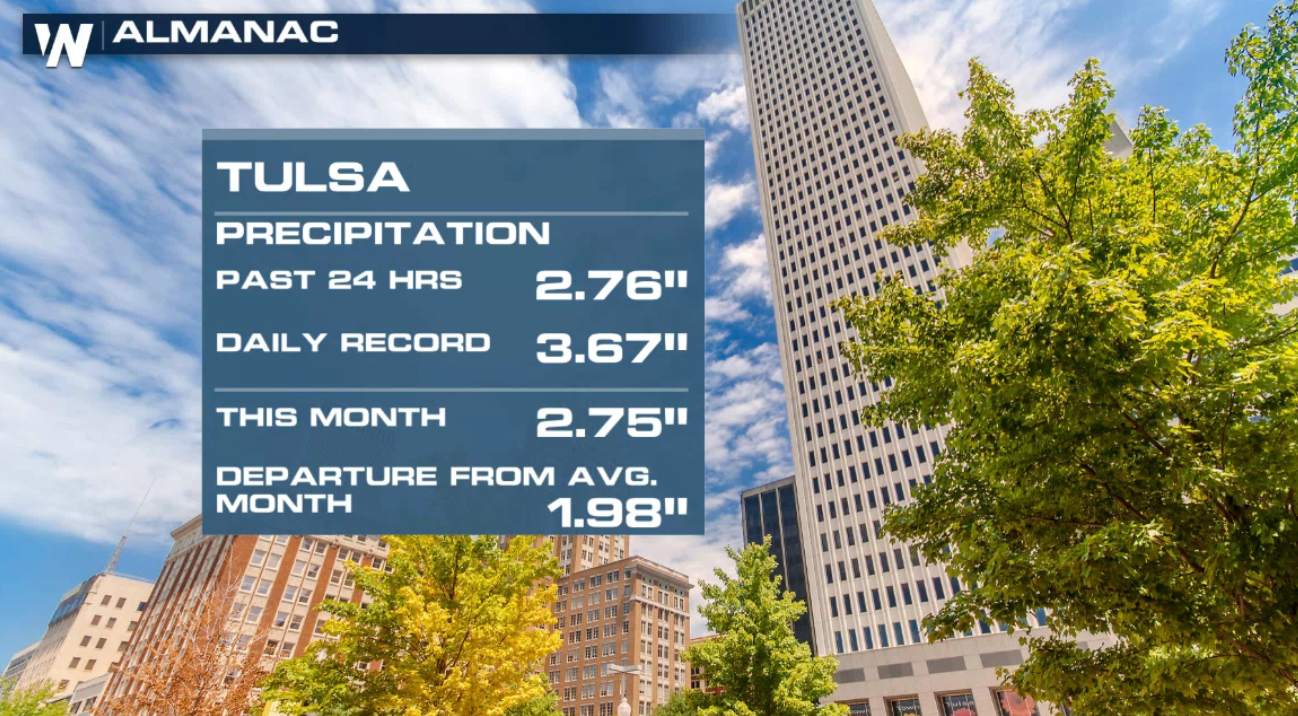 The rain has been hard to come by for the first week of November (Yes only 5 days in, but we do typically have a bit of moisture by this time of the month).  These numbers have already changed greatly due to this system in Tulsa where there had been no rain until Wednesday. Keep checking with WeatherNation for the latest heavy rain updates.