Yet another wildfire flared up midday Wednesday, July 25 and at least one arrest has already been made in connection with it.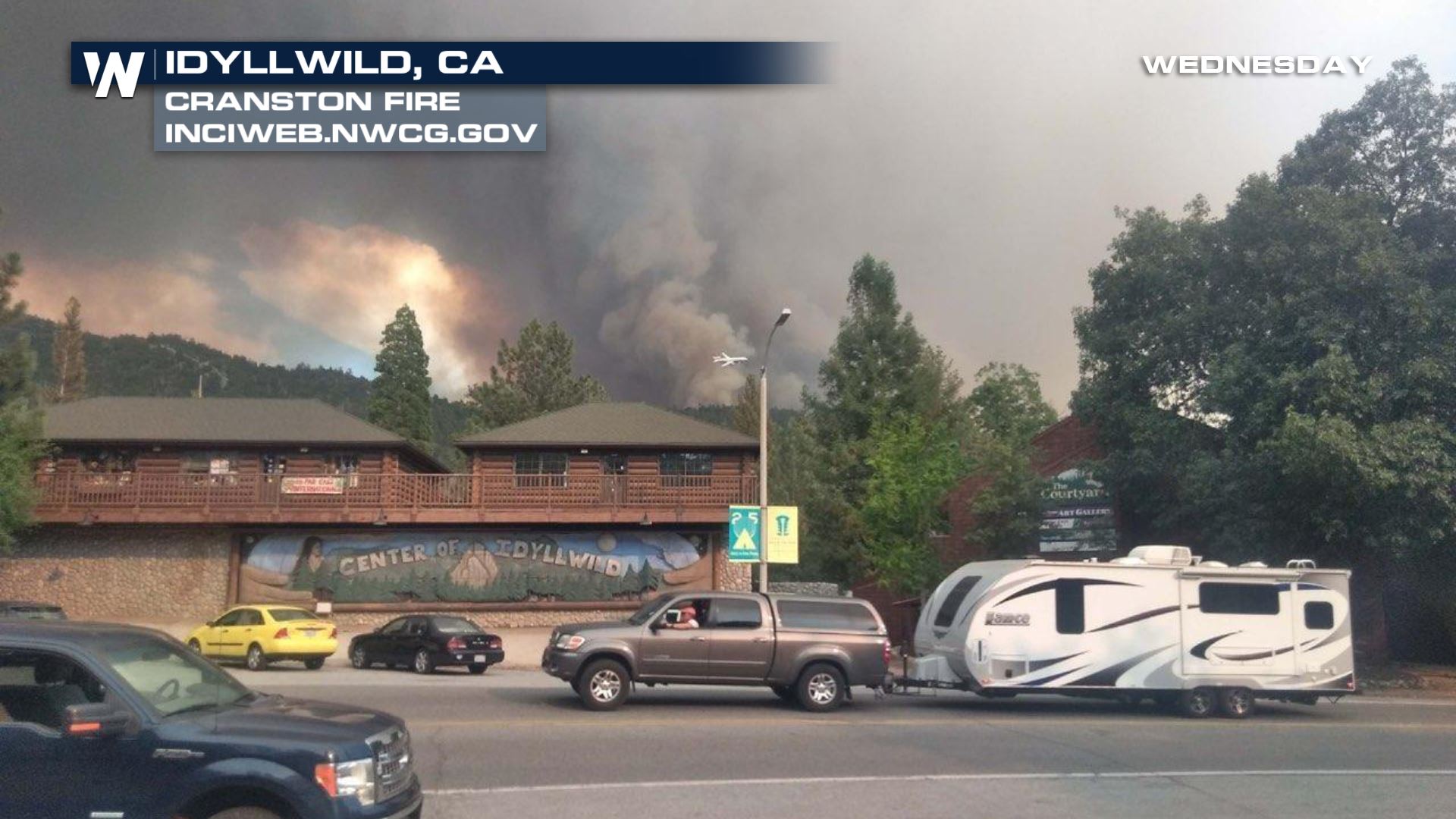 The Cranston Fire began around noon local time Wednesday, July 25 near the San Jacinto Mountains east of Hemet, California. It is currently located in Riverside County, California. The fire quickly spread due to hot, dry and breezy weather conditions.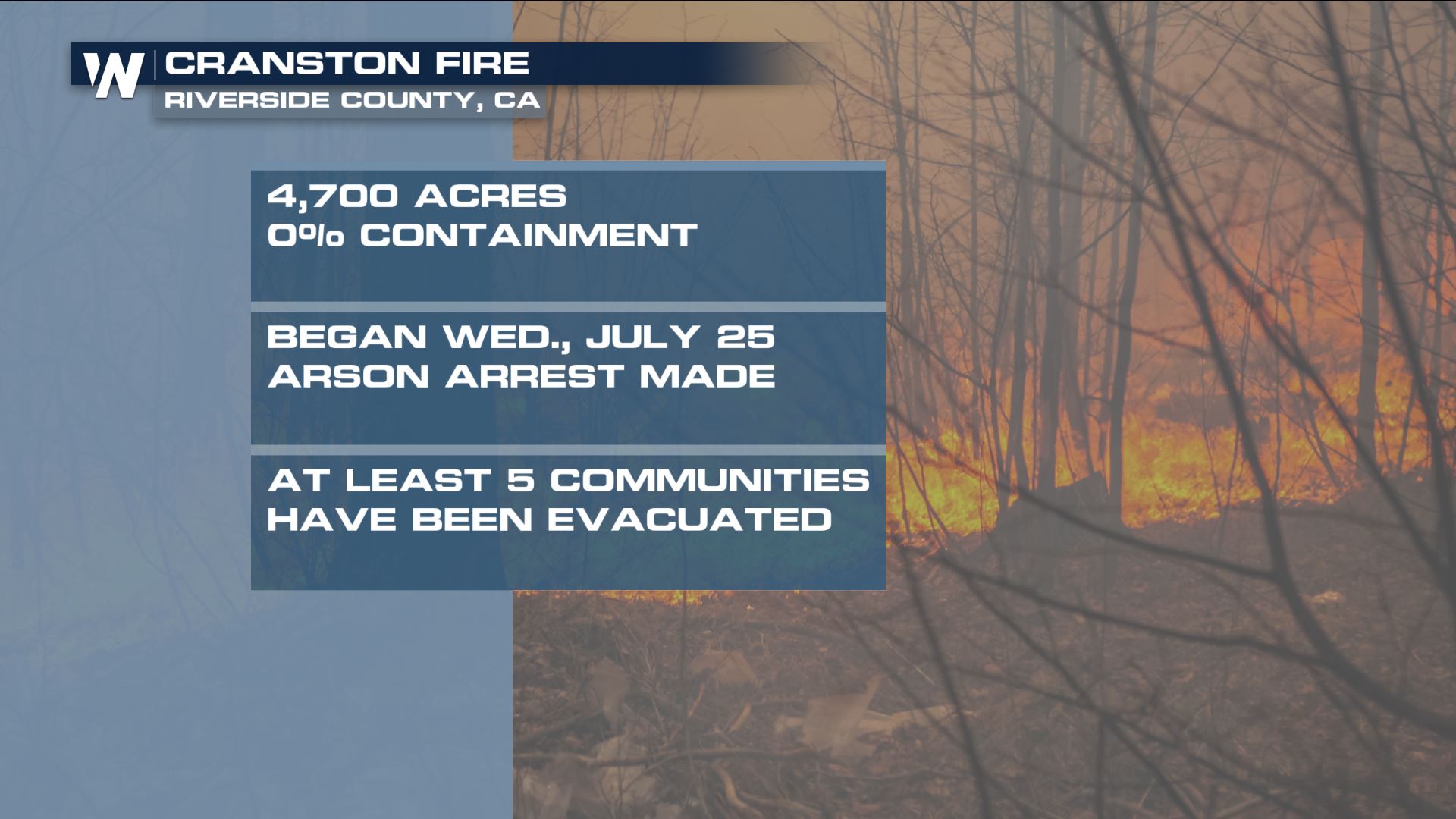 At least five residential structures have been destroyed as of late Wednesday evening. The fire closed two major highways, routes 74 and 243 as it moved east.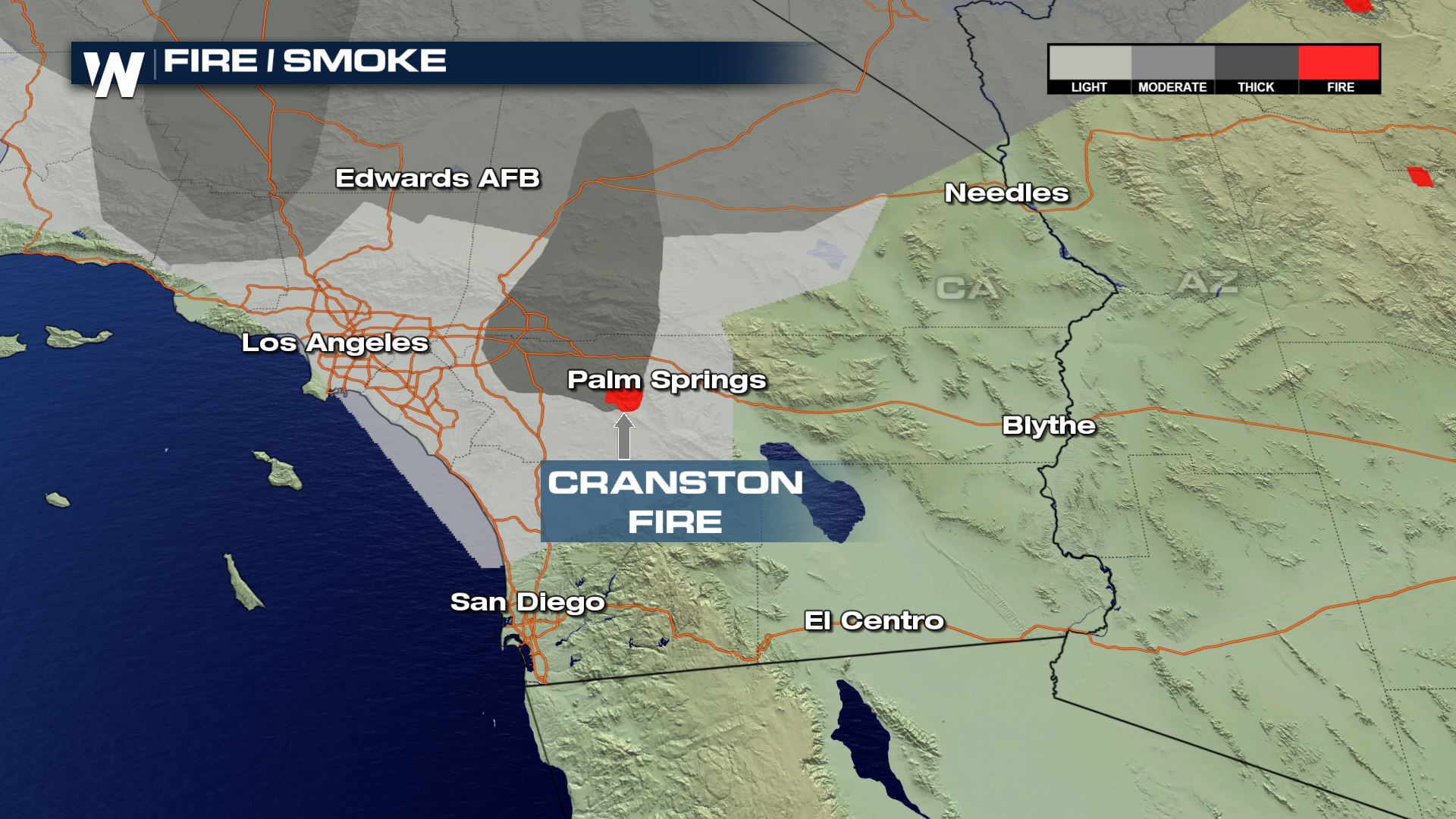 The Cranston Fire quickly grew to 4,700 acres late Wednesday with 0 % containment. It is expected to continue to grow within hot, dry weather conditions.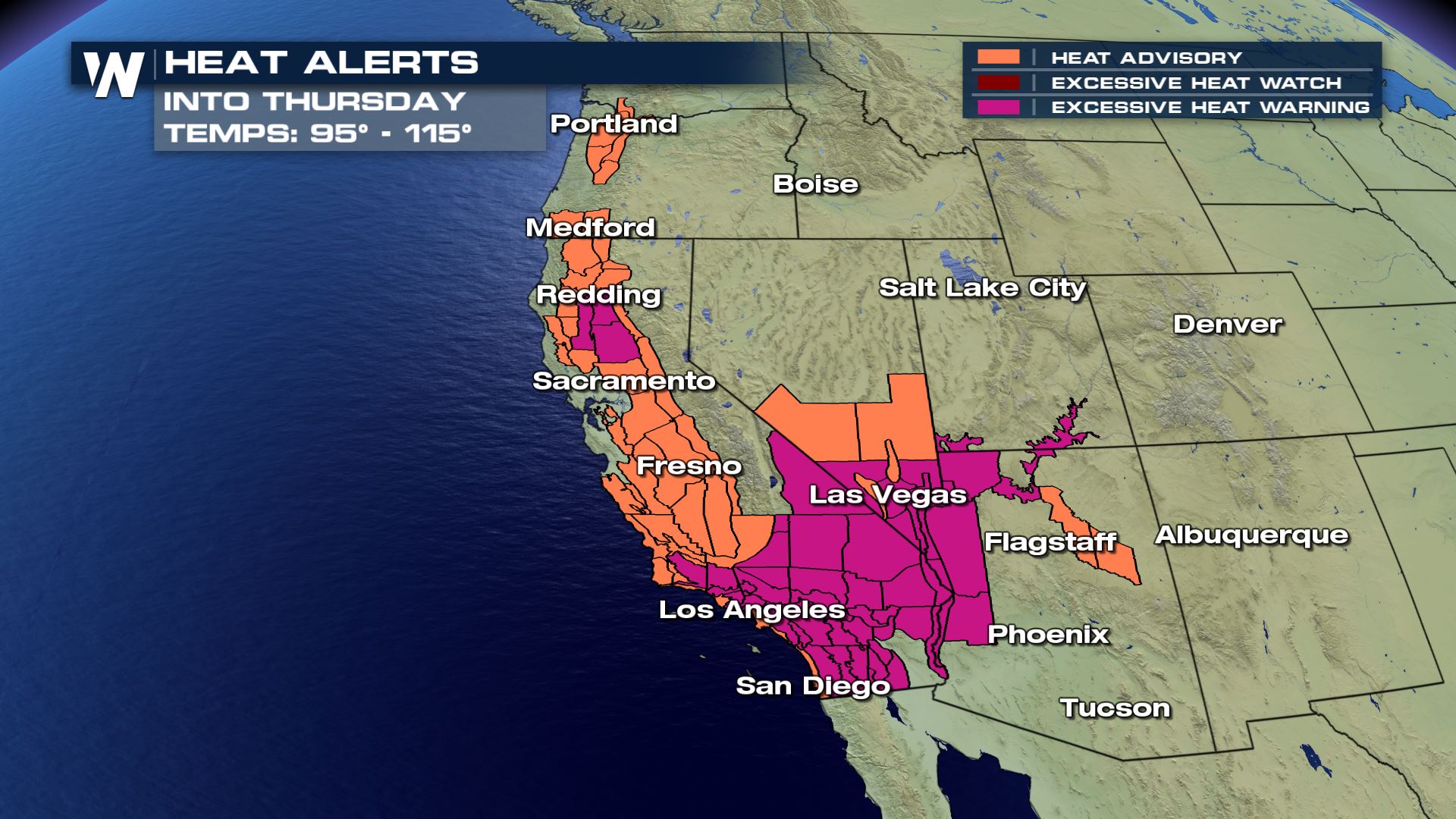 Several communities had to be evacuated due to the rapid growth of the Cranston Fire. Late Wednesday, the California Department of Forestry and Fire Protection announced it had made an arrest in connection to the fire and charged a man with arson. https://twitter.com/CAL_FIRE/status/1022335277828780032 We will continue to gather information on this story, but for more real-time updates we encourage you to visit the California Department of Forestry and Fire Protection. For WeatherNation, Meteorologist Steve Glazier