After strengthening to a Tropical Storm, Erin has now weakened and lost it's tropical characteristics.  On Thursday morning, the National Hurricane Center issued their last advisory on Erin. Erin has sustained winds of 35 mph and is moving north at 15 mph.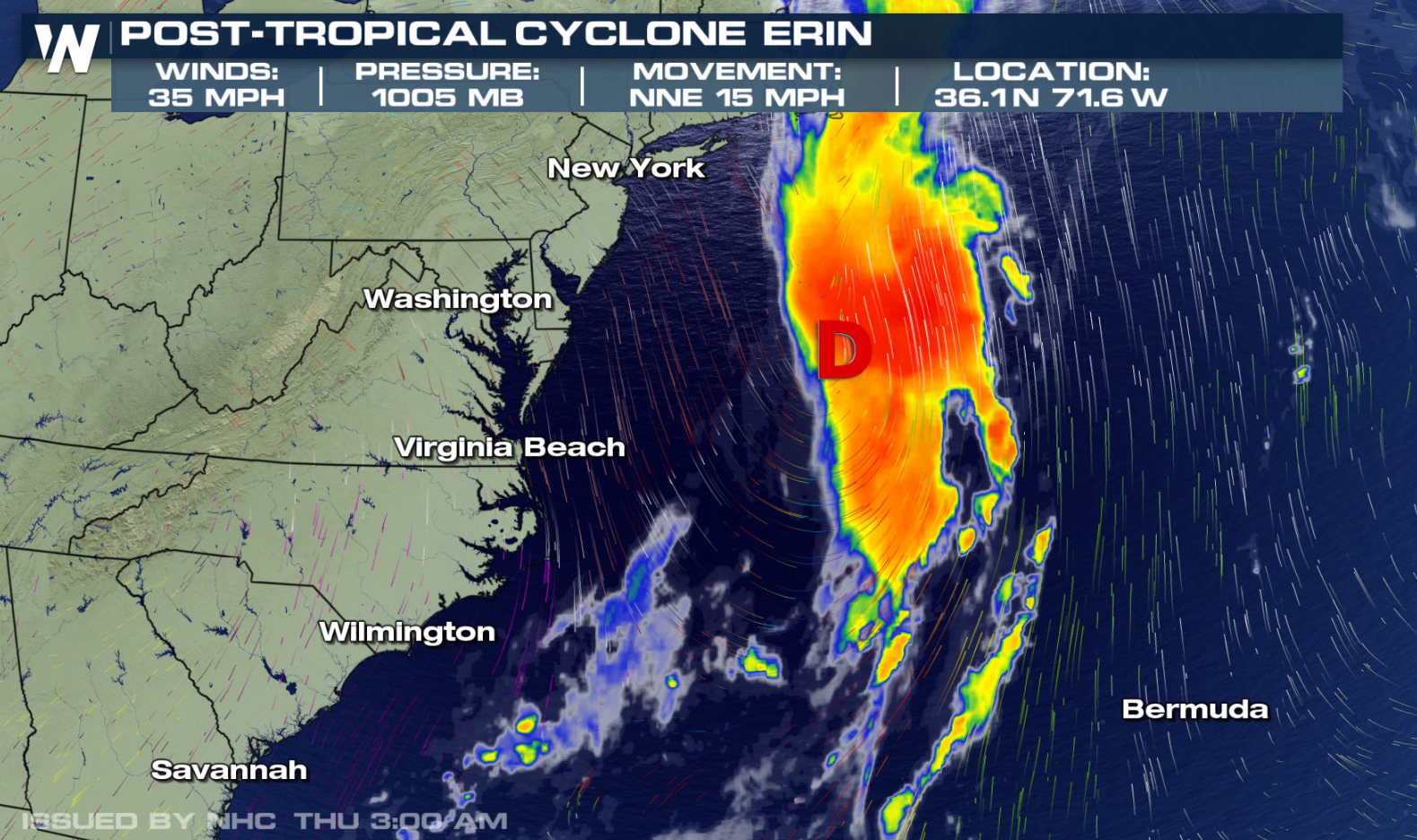 Erin is roughly 200 miles off the coast of North Carolina.  The best news of all is that it's expected to stay well to the east of the east coast.  Check out the track of the storm below.  It should remain on a northeastern course, away from the U.S.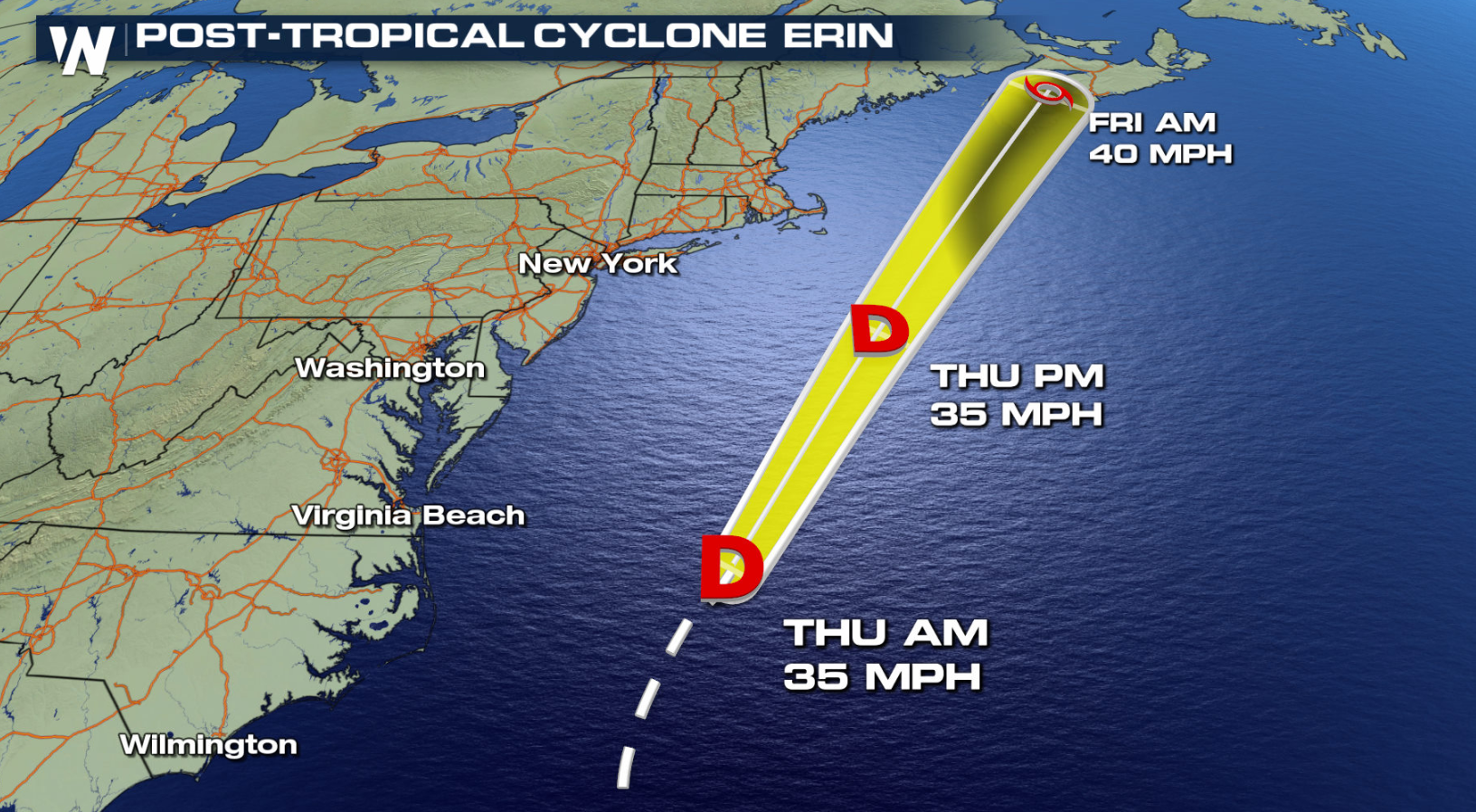 Each of the lines below represents the storm track of a different hurricane weather model.  When the tracks are all in agreement, we have a lot of confidence in the forecast.  And that's exactly what is happening with this system.  Almost every track is taking the storm in basically the same direction.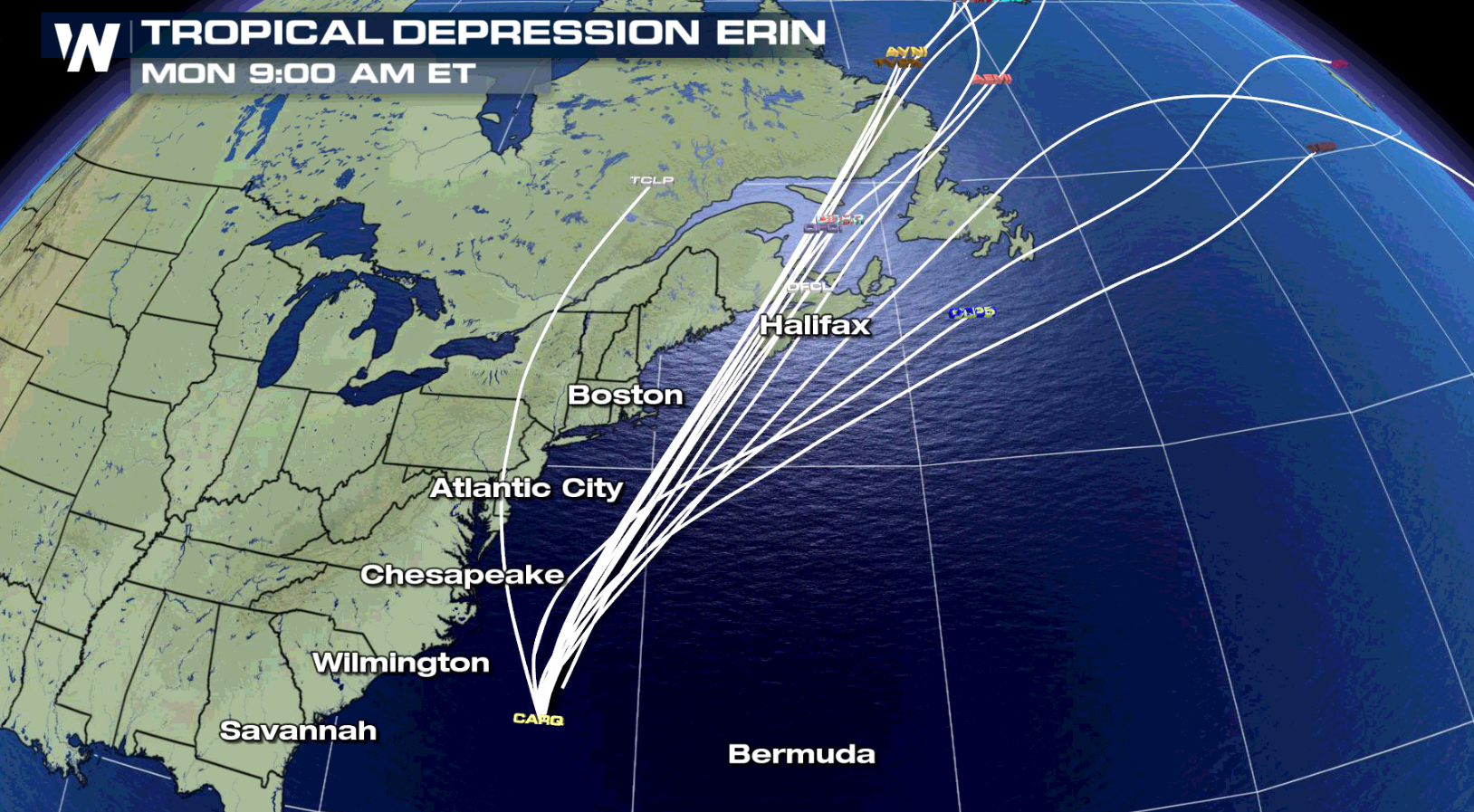 Although the storm will stay well to the east of the U.S. coastline, there will still be some minor impacts.  Wave action will be a little higher than normal as the storm passes to the east.  Small craft advisories are in effect from North Carolina to New Jersey, and along the Massachusetts coastline.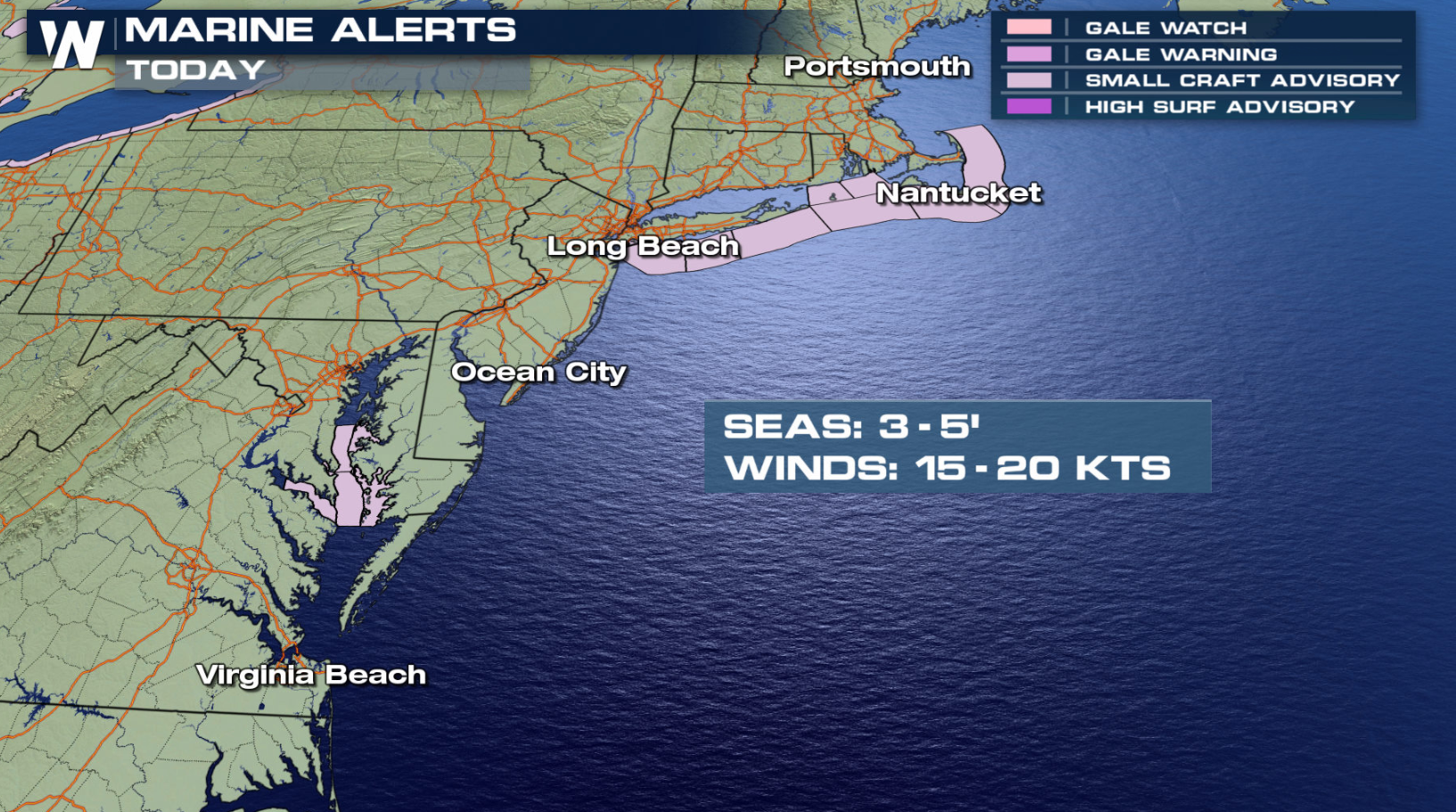 Swimmers need to use extra caution until the seas calm down.  Rip Currents will be an issue for the next few days.  A Medium to High Risk will extend from North Carolina up through the Jersey shore and all the way to Maine.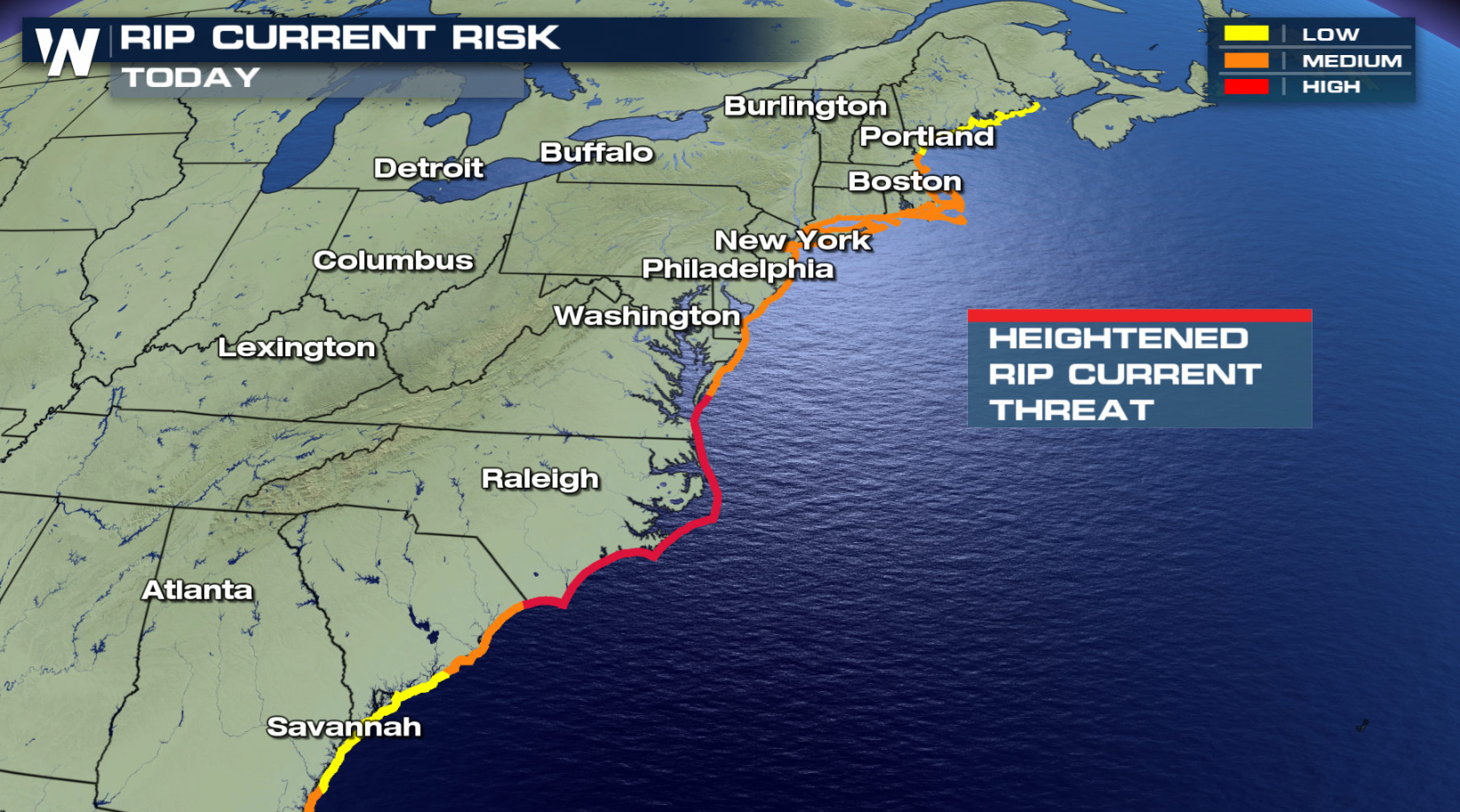 If we have another named storm this season, and we most likely will, its name will be Fernand.  That's the next name on the list for the 2019 Atlantic Hurricane Season.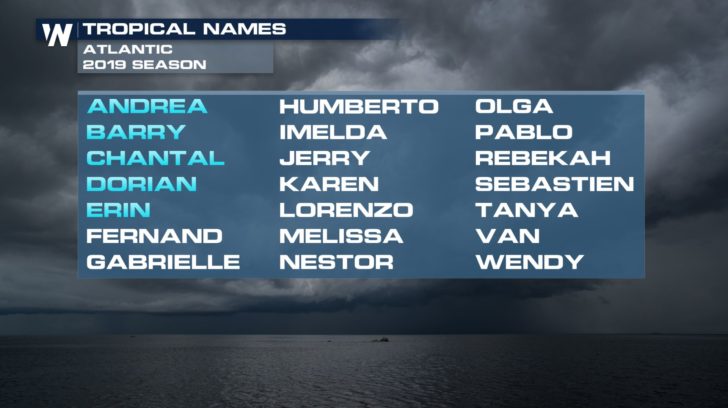 Join us on WeatherNation for the very latest on Erin.  We'll have complete coverage on the tropics, 24 hours a day, seven days a week. For WeatherNation:  Meteorologist Matt Monroe