This weekend starts a parade of storms across the United States which leads to more gusty storms and snow in several locations. The first systems develops in the south and starts it's trek to the northeast where coastal rain and Great Lake snow will continue into the weekend. Travel impacts are likely Friday and Saturday.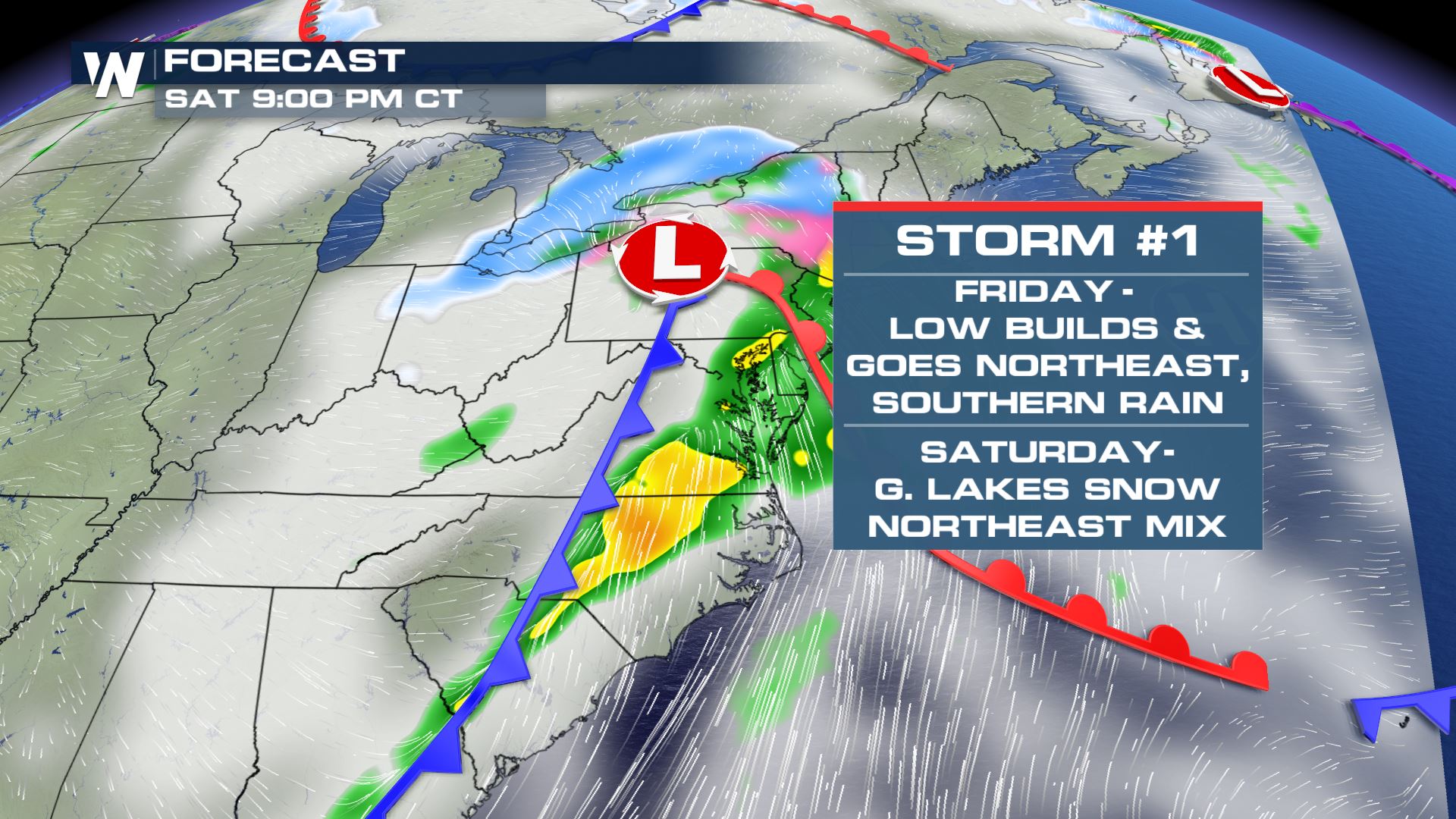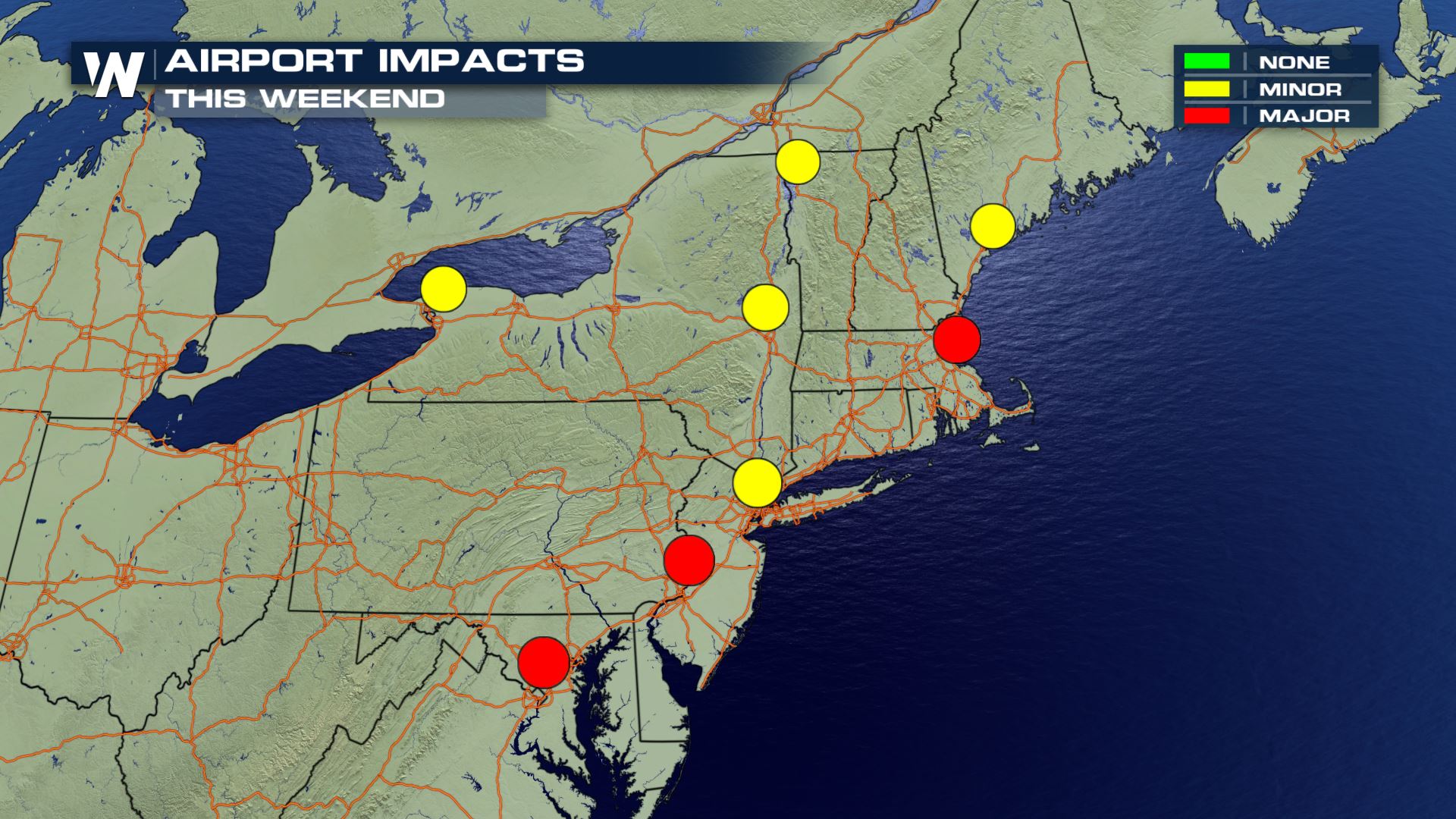 The next system is developing off of the Colorado Rockies and returns snow into the Upper Midwest. This produces some heavy rain and snow at times as the center of low pressure moves back into the Great Lakes. This will, once again, result in additional lake effect snow for the region by next Tuesday into Wednesday. Early travelers for Thanksgiving can expect travel delay impacts with this system too.
Simultaneously, as the Colorado low tracks into the Great Lakes, the third storm of the week develops off of the Pacific coast. This is expected to bring more rain and snow into the Sierra Nevada region along with southern portions of California receiving additional rain. The wet weather lingers in the west into the day on Wednesday.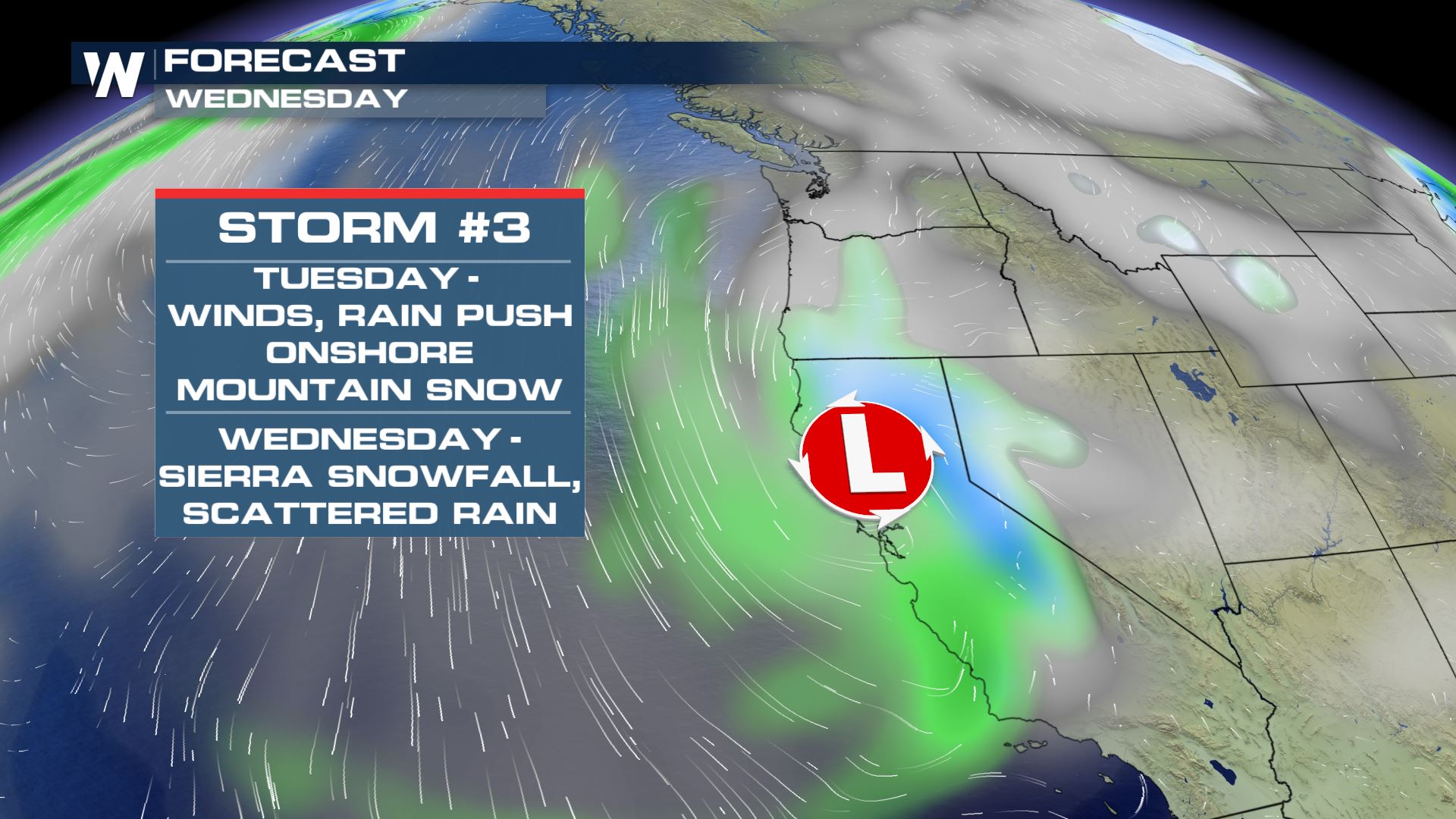 Remember, these are early model runs and are still subject to occur and newer data becomes more available.